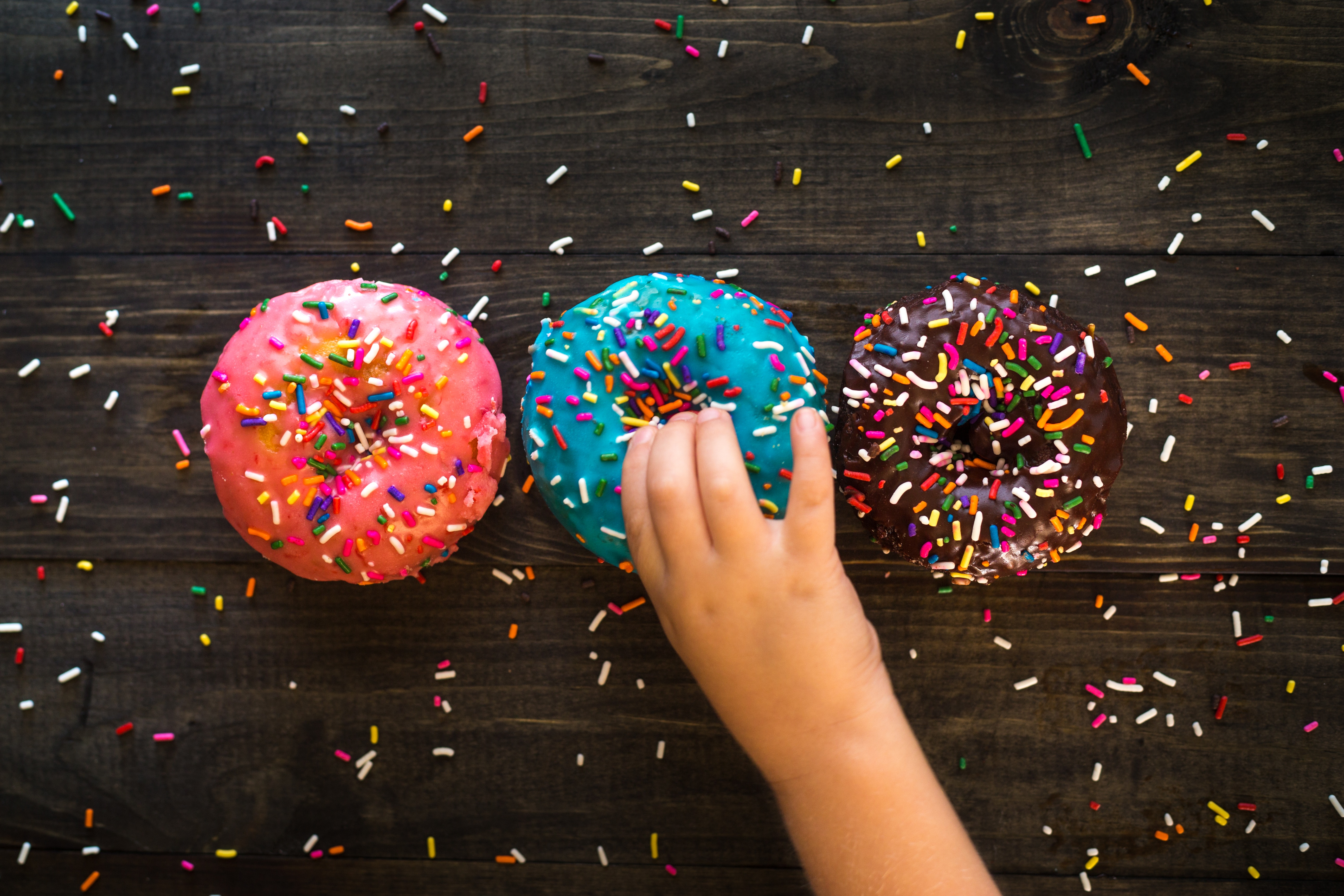 Dusit Thani Krabi Beach Resort introduces an All-Inclusive Kids Pass
Dusit Thani Krabi Beach Resort is now offering an all-inclusive dining Kids Pass for children under 12. This provides an all-inclusive dining option where children can enjoy food off the children's menu and join the daily buffets, for just THB 490 per day, when accompanied by a parent.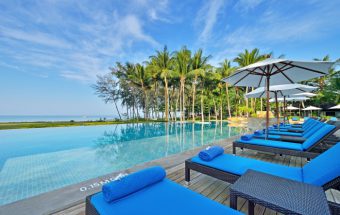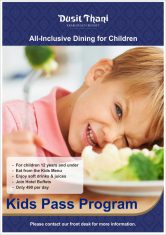 The Kids Pass covers all food and beverages including soft drinks, chilled juices and local mineral water in all outlets where kids' menus are offered,. This includes Limoncello Mangosteen and Malati restaurants, as well as hotel buffets as shown in the monthly promotion brochure, subject to the opening times of participating venues. It excludes items for purchase in the minibar and in-room dining services.
To learn more about Dusit Thani Krabi Beach Resort please visit www.dusit.com or call 6675 628 000 or email at dtkr@dusit.com.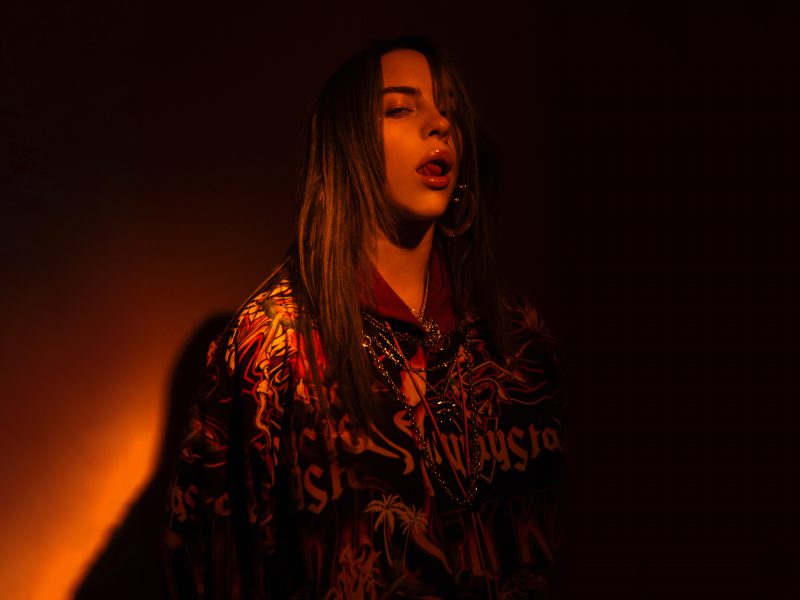 By Lifestyle+Travel
Somebody needed to finally ask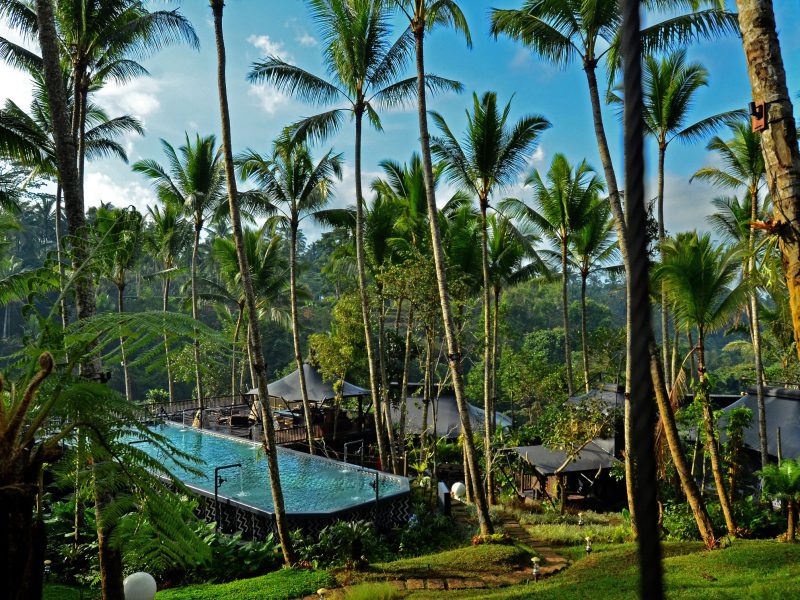 By Lifestyle+Travel
The award-winning tented camp, Capella Ubud, Bali, today unveiled an exclusive weekend with celebrated architect and hospitality designer Bill Bensley, who invites guests to accompany him on a kaleidoscope of activities perfect for art and design enthusiasts. Having created over 200 resorts, hotels and palaces in more than 30 countries, inclusive of Capella Ubud, Bali, Bensley is known for his eclectic flair and for challenging the way that hotels are built and operate, which in Capella Ubud, Bali's case resulted in the conceptualization of the camp with minimal intervention to the natural environment as well as preserving the rich history and heritage of Indonesia. Guests will be able to join Bill Bensley on a curated art tour through the camp grounds and Bali, participate in a sketch class, a morning run and two dinners, and will receive one personalized, signed copy of Bill Bensley's coffee table book "Escapism," and a drawing of the tent that guests will stay in during the weekend. The tent accommodations include high-end amenities and a relaxing 75-minutes Balinese massage. This one-of-kind experience offers guests a truly unique way to experience Bali through the eyes of one of the world's most iconic designers. Outlined below is a detailed list of the package offerings, combined with the amenities regularly offered at the property: A curated guided art tour through the camp and Bali by Bill Bensley A visit to Neka museum with a private guided tour to explore a large collection of Rudolf Bonnet's works together with Bill Bensley who is an avid and passionate collector of Bonnet's works followed by a picnic lunch will served en-route to the Bensley design Studio in Sanur A trip to Bill Bensley's favorite antique stores on the island. A sketch class and a guided morning run with Bill Bensley One Rijsttafel dinner at Mads Lange and an Omakase dinner at Api Jiwa hosted by Bill Bensley One personalized, signed copy of Bill Bensley's coffee table book "Escapism" One personalized, a signed drawing of the tent that will be yours during this weekend A 75-minutes Balinese massage per person 3% of percentage of the revenue that is generated by this weekend package will be donated to the Shinta Mani Foundation, an organization founded by Bill Bensley that seeks to improve the lives of Cambodians and Cambodian communities. Capella Ubud, Bali also gives back to the local community by supporting ongoing corporate social responsibilities programs that create employment, preserve the local cultural heritage, procuring local food and beverage products, promoting education, sustainability and preserving the environment. The package is valid for stays from November 1, 2019 – November 3, 2019 at the one-bedroom tents. Rates start from USD 1300 plus 11% tax and 10% service charge per tent, per night. In order for guests to enjoy all of the activities, they must arrive by 11:00 am on November 1, 2019. Reservations are subject to availability. Cancellation fees of 100% of room charge with taxes for the entire stay will apply immediately upon confirmation. Nonrefundable 100% full prepayment is

By Lifestyle+Travel
CANITT continue to design clothes to raise confidence in women and enhance their identity choosing the feminine looks in the blazer 'Le Smoking' to be the inspiration of this collection. Collection: PORTRAIT OF LADY C, the newest looks of CANITT that is not only answering the natural beauty aspect of women but array the elegant leadership that is what Khanidtha Daroonnate creative director always concentrated on. Therefore the framework of the suits portrayed image of professionalism have been reconstructed to matches the brand identity Dazzling, Magnificent and Graceful. "In the past the design of CANITT gave importance to pattern and prints that portray alluring and seductive looks. For this collection we persuaded the women of CANITT to dress in masculine style to see how they shine 'Le Smoking'. The first idea that pops up was Vibeke Knudsen in the black powerful blazer by Yves Saint Laurent shot by Helmut Newton in 1975 revolution of sexual equality simple yet elegant style raised the confidence in women so as their true meaning" said the creative director. Tailored made pattern style have been use for the first time in design of shirts, blazers and clean cut long pants that would brings out the prominence and professional looks in them. The overall looks of this collection have been design with interesting details by the design team. The C-shape metal representing the brand in form of 2 hooks joining together. The masculine form and freedom in design that created for CANITT women to able to enjoy mix and match the design pieces during this season for their elegant essence and attraction. Meet the leadership characteristic reflecting creativity of CANITT women being shown through shades of Glamour Green and Bestie Brown to corporate the sweet design of simple yet elegant as definitions of strong women in the newest collection: PORTRAIT OF LADY C Now! Silhouette & Technique This collection consisted of variety of framework and cuttings which is always the identity of CANITT. Feminine Blouse shirts with masculine clean cutting for every occasion play suits that concentrated on the luxurious texture. Elegant and simple is always the heart of design through pattern with interesting details while there's movement so as the draping design at the waistline are also signature of CANITT brand for the real CANITT women. Fabrics This collection fabric choice concentrated on luxurious texture preparation for winter such as special matte velvet which perfectly matches with cutting of masculine style blazer along with silk satin that is rigid and more durable than natural textile. The choice of best quality materials for comfort ability and confidence of the user.