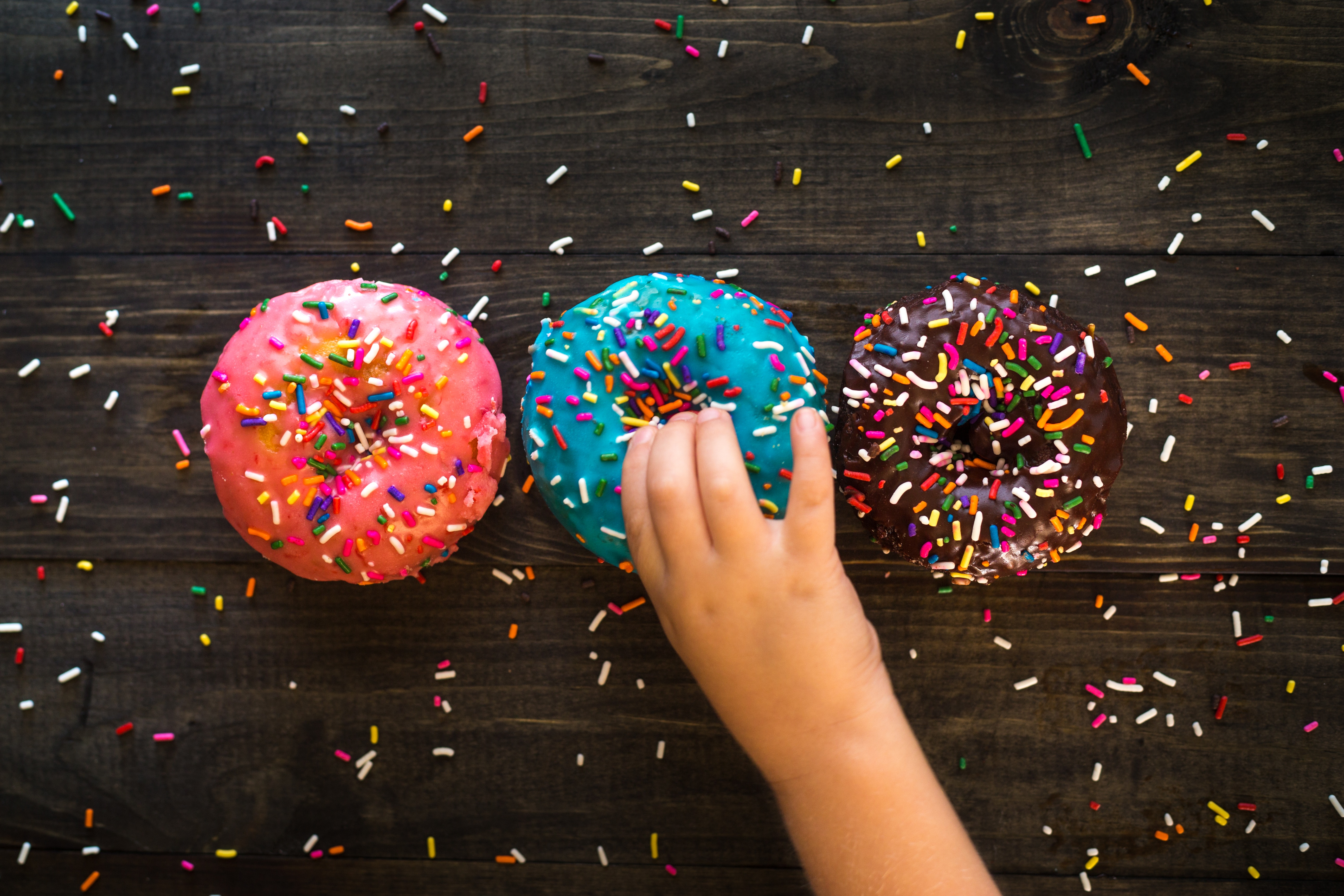 Dusit Thani Krabi Beach Resort introduces an All-Inclusive Kids Pass
Dusit Thani Krabi Beach Resort is now offering an all-inclusive dining Kids Pass for children under 12. This provides an all-inclusive dining option where children can enjoy food off the children's menu and join the daily buffets, for just THB 490 per day, when accompanied by a parent.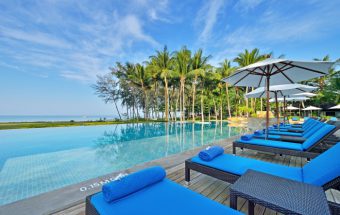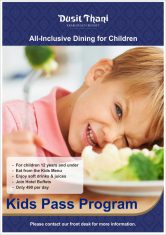 The Kids Pass covers all food and beverages including soft drinks, chilled juices and local mineral water in all outlets where kids' menus are offered,. This includes Limoncello Mangosteen and Malati restaurants, as well as hotel buffets as shown in the monthly promotion brochure, subject to the opening times of participating venues. It excludes items for purchase in the minibar and in-room dining services.
To learn more about Dusit Thani Krabi Beach Resort please visit www.dusit.com or call 6675 628 000 or email at dtkr@dusit.com.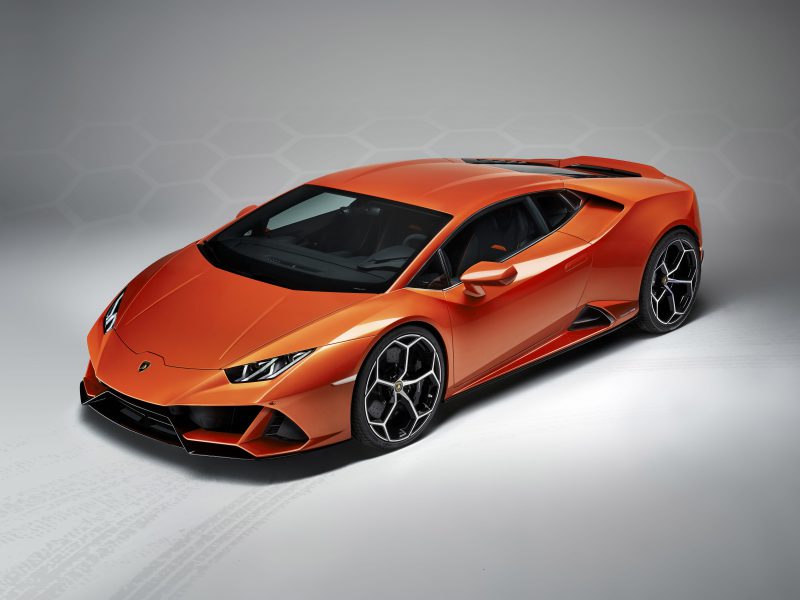 By Lifestyle+Travel
Lamborghini Bangkok organized the launch of the new Lamborghini Huracán EVO super sports car with a luxurious design and V10 engine providing top performance through Lamborghini Dinamica Veicolo Integrata (LDVI), a CPU controlling the performance of 4-wheel-drive system and rear-wheel drive model with accuracy from the movement of the car, to improve its driving responsiveness and granting the driver complete control over every aspect of the car's movement. Furthermore, the car features a new aerodynamic design that is five times more efficient than ever. The performance of the Huracán is not only equipped with 640 hp and 600 Nm torque, but also the latest infotainment technology available today including an 8.4" infotainment touchscreen. It is embedded in the center console to make it easy to control everything literally at the touch of one's fingertips including car seat controls, air-conditioning, and even controlling the LDVI system in real time as it has connectivity, making it directly linked to Apple CarPlay, as well as having connections to the web radio, video players, giving voice commands to Siri, dual-camera touchscreen, telemetry recording and analysis, and even a hard disk with ample storage capacity. The Lamborghini Huracán EVO is also hailed the newest icon of the raging bull stable because it is truly unique in offering owners a customised choice of colours for both its interiors and exteriors. Its luxurious interior remains functional with the latest lightweight alloys such as Lamborghini's patented Carbon Forged Composites which is only manufactured at each customer's orders, at prices starting from 24,590,000 baht. The Huracán EVO features the 5.2 l naturally-aspirated Lamborghini V10 engine, uprated to produce higher power output and an emotional and powerful sound, with Titanium intake valves and refined lightweight exhaust system. The Huracán EVO outputs 640 hp (470 kW) at 8,000 rpm with 600 Nm of torque delivered at 6,500 rpm. With a dry weight of 1,422 kg the Huracán EVO reaches a weight-to-power ratio of 2.22 kg/hp, accelerates from 0-100 km/h in 2.9 seconds and from 0-200 km/h in 9.0 seconds. Braking from 100 km/h to 0 is achieved in just 31.9 m, with a top speed of more than 325 km/h.It is more efficient than ever when driving with a dynamic automated Torque Vectoring System that allows the driver to control the car speed regardless of road conditions. It also includes a new feature that is the heart of this model and core to improving its performance, namely the Lamborghini Dinamica Veicolo Integrata (LDVI), which uses a Central Processing Unit to analyse and assess conditions to allow the driver more control over the environment, creating the ultimate driving experience. There is also the Lamborghini Piattaforma Inerziale (LPI) system which assesses the speed and angle of the care to maintain its balance and dynamism at all times. This is an upgrade of its efficacy to version 2.0 of the previous model as it was developed precisely to improve its dynamism and accuracy as every single shift and movement of the chassis is monitored in real time. The car also has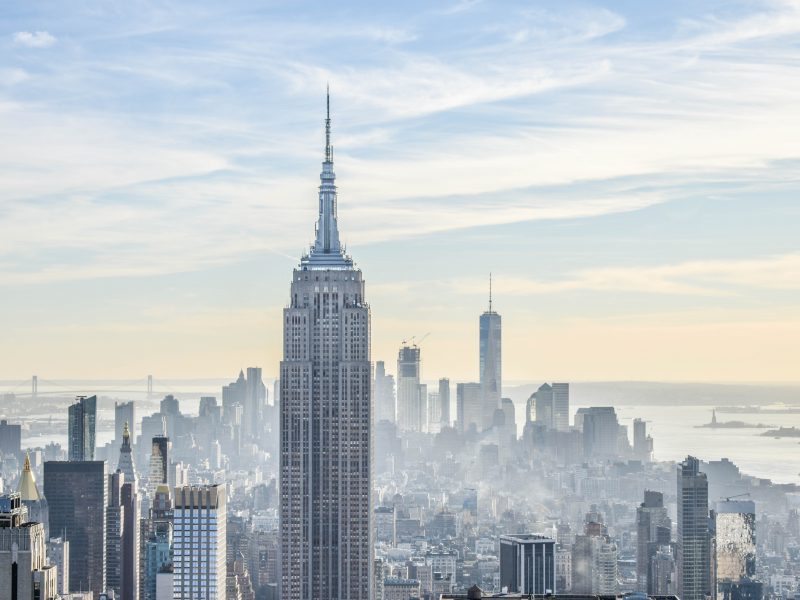 By Lifestyle+Travel
The Empire State Building (ESB) today announced that it will utilize two EarthCam video cameras to give fans around the world 24/7 access to footage of ESB and of the views from ESB via a livestream on www.empirestatebuilding.com . One camera is installed on the rooftop of One Grand Central Place, a property in the portfolio of Empire State Realty Trust, the company that owns and manages the Empire State Building. The EarthCam footage allows fans all over the world to view in real time the beloved ESB tower lightings, New York City sunsets, and the signature hourly sparkle effect that occurs daily for five minutes every hour between sunset and 2:00 a.m. Eastern Time. The second camera is installed on the south corner of ESB's 103rd floor and will capture the stunning views of New York City and beyond. Users will have the opportunity to view extreme weather conditions and even watch the sunrise from the heart of New York City. The two different viewpoints allow visitors to witness the World's Most Famous Building 24 hours a day, 7 days a week, 365 days a year, and to enjoy a preview of the ESB Observatories' 360-degree panoramic views. Fans are encouraged to take advantage of the screenshot function provided by EarthCam and to share images on social media by tagging the Empire State Building in their posts.

By Lifestyle+Travel
"So far, from time that will not return So far, from where I used to be So far, from being away from home. - - So Far - - Written by H.R.H Princess Sirivannavari Nariratana, 2018 Imagine for a moment, in the far reaches of this universe, there is an undiscovered planet where the highest stage of Artificial Intelligence (AI) technology has been achieved while still maintaining a rich diversity of nature.  Though every living thing looks different and unfamiliar as a result of alien metamorphosis and mutations, all fauna and flora live in unison, happily ever after. This planet is called 'NARAVANNA' which was brought to the attention of HRH Princess Sirivannavari as the inspiration of SIRIVANNAVARI Spring/Summer 2019 collection, named 'Abode of Metamorphosis', capturing ultra-feminine silhouettes, exquisite embroidery and the Maison's signature graphic prints, created by Her Royal Highness. H.R.H. Princess Sirivannavari Nariratana, SIRIVANNAVARI Creative Director said, 'It is all about the journey to NARAVANNA, the undiscovered world in this universe where all lives coexist in peace.  Its creatures, especially the mutants, inspired me for this latest collection, featuring graphics inspired by the AI's mainboard, African-influenced craftsmanship and space-age details. 'The silhouettes and structures of this season are quite varied and complicated, from deconstructed looks to asymmetrical gowns.  In addition, I added some details and techniques to create new dimensions such as quilted pattern, pleating technique from Gérard Lognon's workshop in Paris and Maasai Mara - inspired embroidery produced in our own Maison's workshop,' said H.R.H. Princess Sirivannavari Nariratana. SIRIVANNAVARI and S'HOMME Spring/Summer 2019 women collection features 67 looks (59 of womenswear and eight of menswear). The show commences with a parka look, which consists of a bolero Lurex tweed jacket paired with a dress of the same fabric, a cut-out midriff dress with the fluid silk chiffon skirt in the signature print, a cocktail peplum dress with the metallic quilt detail echoing the space-age theme.  For an ultra feminine look, the collection also includes a zebra-sequinned tulle blouse with hand-stitched feather details and a white corset dress with double layering of fringes: burgundy silk fringe and African beads fringe. In addition, the princess established SIRIVANNAVARI Atelier and Academy, the in-house workshop of couture embroidery.  Thus, the spotlight also shines on the magnificent embroidery which can be seen from the feather appliqué blouse, the crystal and pearl encrusted gown to the African beads embroidery details. As anticipated, graphic prints, one of the brand's DNA, remains a highlight. The Princess has created prints this season by visually translating her imagination, including those details signifying NARAVANNA, such as mutants, alien creatures, AI's mainboard, and gearwheels.  The prints are incorporated throughout the collection, from ready to wear, leather goods, shoes and scarves (120 cm x 120 cm and the mini-rectangular size used for handbag handles). The spotlight shines on the Bijoux Collection, with both Fine jewellery and Fashion jewellery falling under the same inspiration.  The Fine jewellery collection – featuring the Maison's emblem 'S' and 'Peacock'-  offers rings, earrings and necklace in 18 karat rose gold adorned with mother of pearl, pearl,