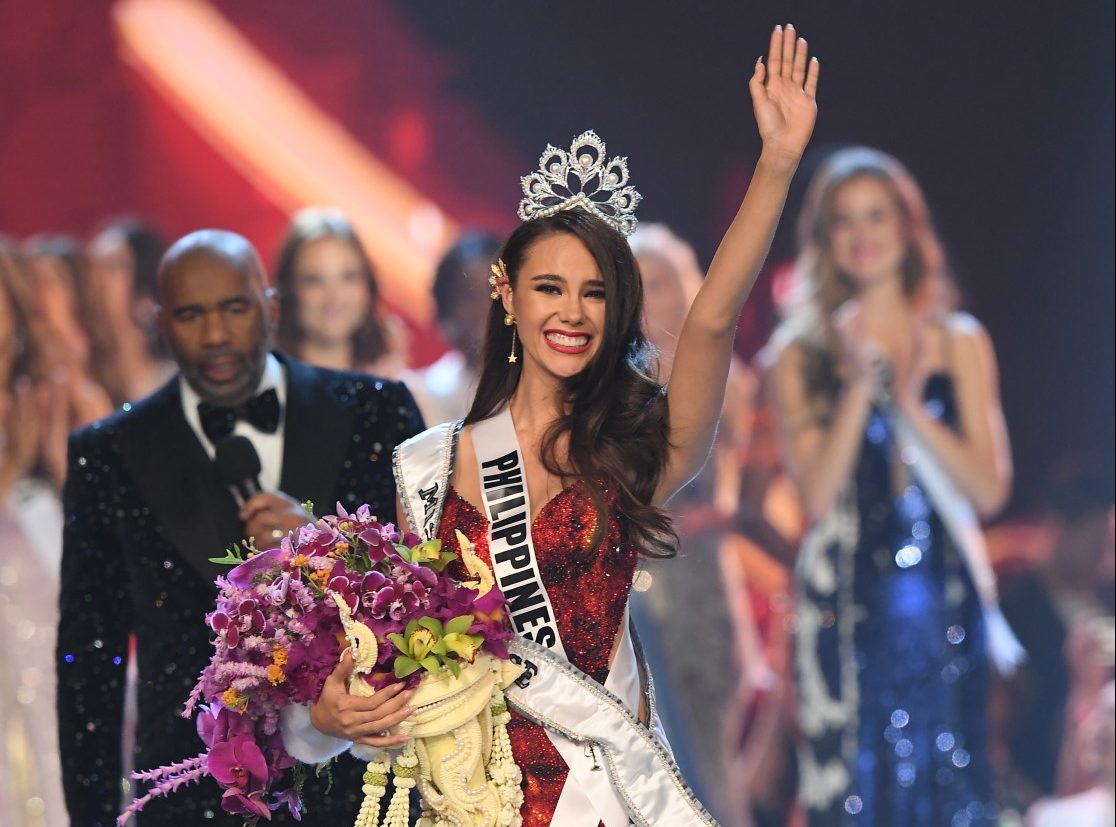 Catriona Gray Wins Philippines' 4th Miss Universe Crown
Catriona Gray delivered a performance for the books to bag the Philippines' fourth Miss Universe crown in a glitzy coronation night at the Impact Arena in Bangkok, Thailand on Monday, December 17.
Dubbed as the one to beat coming into the competition, the 24-year-old model-musician wowed the selection committee, the thousands at the stadium and the millions more watching in their homes with her remarkable showing at the swimsuit and evening gown portions. She wore a show-stopping red gown by Filipino designer Mak Tumang. She then aced the final question and answer portion to seal the deal.


When asked what is the most important lesson she learned in her life and how she would apply it to her time as Miss Universe, Gray related her experience working with a nongovernment organization that pushes for education to children in impoverished areas.

"I work a lot in the slums of Tondo, Manila, and the life there is very poor and very sad, and I've always taught myself to look for the beauty in it, to look in the beauty of the faces of the children, and to be grateful. I would bring this aspect as a Miss Universe to see situations with a silver lining, and to assess where I could give something, where I could provide as a spokesperson. If I could teach people to be grateful, we could have an amazing world where negativity could not grow and foster, and children would have a smile on their faces," Gray said.
Gray, who hails from the province of Albay, bested 93 other candidates, including South Africa's Tamaryn Green, who was named first runner-up, and Venezuela's Sthefany Gutierrez, who was second runner-up. Puerto Rico's Kiara Ortega and Vietnam's H'Hen Nie rounded up the Top 5.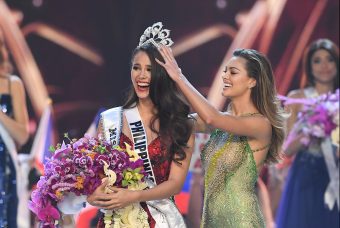 She was crowned by last year's winner, Demi Leigh Nel-Peters.
"My heart is filled with so much gratitude. There were moments of doubt, where I felt overwhelmed, where I felt the pressure, because so much is expected of a Filipino representative. But I would always look to the supporters, to my family and my team and there I would source my inspiration and strength," Gray said during her first press conference as Miss Universe.
Gray said she plans to use her bigger platform in continuing advocating for education for poor children and for people to be more aware of HIV-Aids and end the stigma that comes with the condition.
She said she is also looking forward to traveling across the world for her work as Miss Universe and being based in New York City, where she could watch her favorite Broadway plays and experience spring and autumn.
Gray followed the footsteps of former Misses Universe from the Philippines: Pia Wurtzbach, who ended a four-decade drought in 2015, Margie Moran, who won the title in 1973, and Gloria Diaz, who clinched it in 1969.
Gray is expected to return to the Philippines soon where a grand homecoming awaits her.