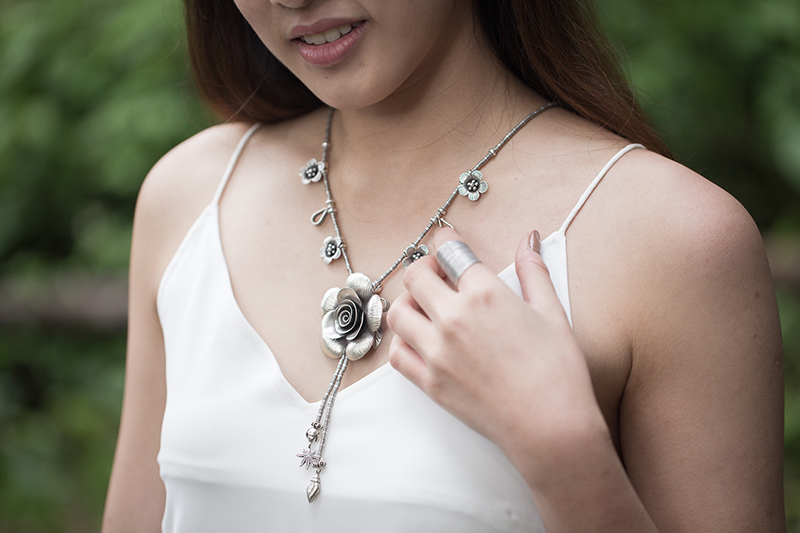 Norwa Jewelry: A Young Thai Jewelry Designer You Need To Know!
Education background
---
Ever since Khun Paranin was a young child overhearing the latest news about the economy while traveling with her parents, she was confident that she would one day grow up to be a businesswoman. Unlike the rest of her friends, she did not want to be a doctor, teacher, or air hostess and instead ended up studying BBA at Thailand's top university. She feels grateful to have had such amazing parents who taught her to fully embrace all the many possibilities that life offers, which continues to be a guiding principle for her today.
Why Jewelry?
---
Business has always been Khun Paranin's passion. Especially after she first started selling her own jewelry during her first year at university, she has been inspired by women in hill tribe communities to be driven to follow her passions in life. From being a creative designer to a business analyst, she enjoys using her many skills to help create and sell her products.
NORWA
---
The name "Norwa" – which means "a person with a pure heart" – was suggested to Khun Paranin by women in hill tribe communities. Norwa sold 300-500 pieces of jewelry a month for THB 2,000 – 5,000 each primarily to foreigners who loved the unique sense of identity and the outstanding designs of Norwa's jewelry.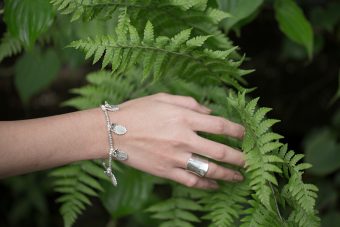 One of Norwa's missions as a company is to support women from hill tribe communities, who are stateless, have very little opportunity to improve their lives, and often resort to becoming sex workers to make ends meet. Norwa gives these women a chance to work, earn income, and support their families through hosting free jewelry making workshops and also devoting a part of its proceeds to raising funds for hill tribe communities. Khun Paranin is also working with Indian women who are living in poverty in Mumbai.
Obstacles faced
---
From the very beginning, it wasn't easy. From the marketing strategy and initial investment planning to the production plans and establishing the company structure, the company overcame many struggles – including a weak economy – to become the success that it is today. During its most difficult times, the company recruited new artisans by offering educational stipends and more opportunities to allow for original creative designs. Khun Paranin was able to lead the company even while handling various other projects in her full-time job at an American fund to organize the company's current industrial processes.
Inspiration in the designing of the jewelry
---


The biggest inspiration behind the Norwa's jewelry designs is the desire to uplift the struggling communities among the Karen hill tribes of northern Thailand. Driven by the traditional belief that the style of jewelry a person wears reflects their beliefs, the Norwa's designs are of the highest quality and are directly influenced by the unique culture and beliefs of the Karen people.
Latest collection

---


The Karen cultural influence of Norwa's jewelry designs is instantly recognizable by traditional Karen silversmiths. Unique from any other jewelry company, Norwa combines Karen's traditional aesthetic with modern designs. The latest collection showcasing this is the handmade Norwa Collectives, which features detailed handmade works coming from experienced artisans.
Success story
---
Khun Paranin believes that success comes from hard work and being focused on your goals. The success of one's business also comes directly from your understanding of your product and expressing the story behind each design through a carefully cultivated brand. Starting by owning a simple jewelry business in the past, she created Norwa as a social enterprise that would tie jewelry-making to a worthy cause.


Why should people buy and support Norwa jewelry?
---
A portion of the proceeds coming from every purchase of Norwa Jewelry will go towards various charitable organizations devoted to helping people from the hill tribes of northern Thailand and to support organizations that are working to help women globally. Norwa encourages all to believe in its core motto that "Together we can make a difference" and also volunteer for Norwa's partner organizations as well.

Contact
Website: www.norwajewelry.com
E-mail: NorwaJewelry@gmail.com
Facebook: NorwaJewelry
Instagram: NorwaJewelry
Line: @NorwaJewelry
Tel or Whatsapp: + (66)80 0880307