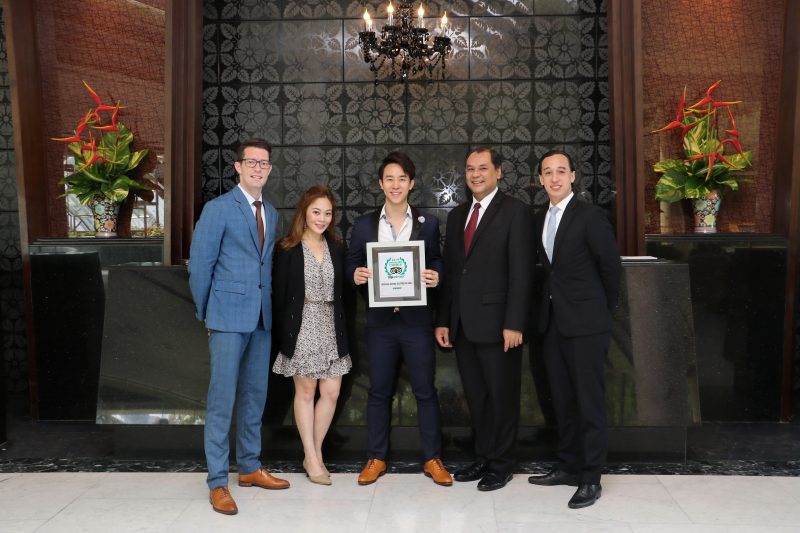 For the 7th year in a row, TripAdvisor has awarded the Royal Wing Suites and Spa with its highest honor, the 2019 TripAdvisor Travelers' Choice Award.  Winners were determined based on the millions of reviews and opinions collected in a single year from TripAdvisor travelers worldwide. This recognition cements the property's position as among the finest in the country being part of an elite group which accounts to the top 1% of hotels on TripAdvisor that are known to be truly exceptional.   "Our Travelers' Choice Hotel awards showcase exceptional accommodations around the world that are recognized for their value, service, amenities and overall experience, as reviewed by travelers worldwide," said TripAdvisor spokesperson Grant Colquhoun. "We congratulate the properties around the world recognized as the best hotels, which receive our highest honor – Travelers' Choice Hotel awards," said Desirée Fish, Vice President of Global Communications for TripAdvisor. "Travelers can consider these award-winners when picking the perfect hotel for their needs – for any budget or trip type – to help inspire their travels in 2019." The Travelers' Choice awards are the highest honor TripAdvisor can give. Royal Wing prides itself in providing hospitality excellence and exceeding its guests' expectations.  Its positive reviews reflect how it has constantly been commended by worldwide travelers and praised for its unparalleled services and wide-ranging facilities. Thailand and specifically Pattaya, is one of the most sought after travel destinations for tourists. Staying in the right award-winning hotel can guarantee a luxurious experience that goes above and beyond the norm. The Royal Cliff Hotels Group operates 4 luxury hotels providing tourists from home and abroad with the ultimate experience. Its superior service has been paramount to this latest achievement that marks an excellent start for the group this year. Royal Cliff Hotels Group has impressively won over 200 national and international awards to date. This is the ideal luxury destination to discover everything you need for an exceptional holiday.  Book your stay directly with Royal Cliff and get the best price guaranteed together with value-added optional extras for an enhanced hotel experience you deserve by visiting www.royalwingsuites.com, contacting Reservations at (+66) 38 250 421 ext: 2732 or emailing reservations@royalcliff.com.   For more information on the Royal Cliff Hotels Group and the Royal Wing Suites and Spa, please visit www.royalcliff.com and www.royalwingsuites.com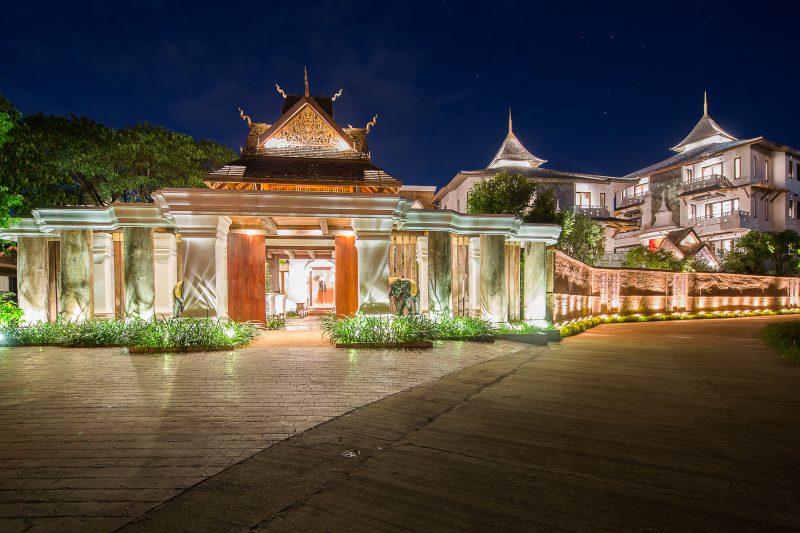 In our latest competition, we've teamed up with Shinnabhura Historic Boutique Hotel to offer readers the chance to win a one-night stay and a meal for two! Shinnabhura Historic Boutique Hotel boasts a brand-new accommodation landmark in the downtown of Phitsanulok province that addresses every single need of travelers. Located on a spacious area of around 8,000 sq.m., the hotel stands out with a historic accent and unique characteristics in its architecture inspired by stunning designs from ancient kingdoms like Ayutthaya and Lanna. One reader will win a one-night stay in a Grand Deluxe Room at the hotel including breakfast for two. At Shinnabhura, the attention to architectural detail is superb as demonstrated by the stylish designs that derive from artistic cultures of such ancient kingdoms as Ayutthaya and Lanna. Shinnabhura offers five different types of rooms: Barn-style Rooms, Deluxe Rooms, Grand Deluxe Rooms, Junior Suites, and Royal Suites, accounting for a total of 44 rooms, coupled with a full range of services and facilities - including free shuttle service to airport, free Wi-Fi, swimming pool, fitness center, and Saran spa that offers holistic treatment methods such as traditional Thai massage, Lanna Thai massage, local sauna, and herbs. Experience palatable Thai and international dishes prepared by highly skilled chefs at Chaliang Dining Room or enjoy the chill-out ambience with cool beverages at Secret Bar & Garden Cafe - available in both barn-style indoor space with air-conditioning and outdoor space in the shadow of huge golden apple trees. In the meantime, you can grab some knowledge about local history from ancient warrior clothing, carvings, and paintings that depict wars and battles during the times of Ayutthaya and Lanna, all of which are displayed at the small museum in the hotel area. In addition, Shinnabhura is conveniently located in Phitsanulok's downtown, offering a great spot to kick off your journey to visit historical sites and natural attractions such as Wat Phra Sri Rattana Mahathat (Wat Yai), Chan Royal Palace, Phuhinrongkla National Park, Thung Salaeng Luang National Park, and Phu Lom Lo. A special offer for customers who are staying with us in March. Go to www.shinnabhura.com and book online with  code "March" to receive a 15% discount off an original price of Deluxe and Grand Deluxe Room, or a 30% discount off Junior Suite and Royal Suite room. Moreover, Saran Spa is also offerring a 30-50% discount for online bookers who use our spa services during their stay at Shinnabhura Historic Boutique Hotel. Competition closes 3 April 2019. One winner will be selected at random, and the winner will be announced on our facebook page on 4 April 2019.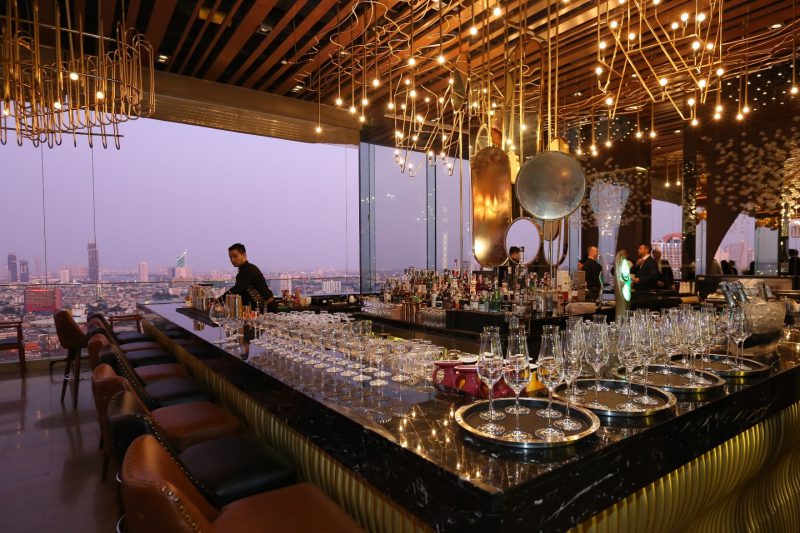 Avani Hotels & Resorts has announced the launch of its newest rooftop destination, SEEN Restaurant & Bar with picturesque views overlooking the majestic Chao Phraya River at Avani+ Riverside Bangkok Hotel.  The city's newest hot spot is the culinary brainchild of Portuguese chefpreneur, Olivier da Costa, following its success from the first two SEEN locations in Sao Paolo and Lisbon. SEEN Restaurant & Bar is a rooftop restaurant, lounge and garden designed by M&J London that incorporates a series of indoor and outdoor spaces on the rooftop of Avani+ Riverside Bangkok Hotel. Respecting the SEEN brand's 1980's-meets-Art Deco vibe, a sense of place is imbued through local materials such as bamboo, along with the use of fluid flowing forms and furniture inspired by the curves of the Chao Phraya River. Upon entering, guests will be immersed in the trendy yet relaxing atmosphere, with catchy beats from a lineup of jet-setting DJs brought in by Music Director Scotty B. In terms of food, the floor-to-ceiling windows-wrapped restaurant on the rooftop offers a mix of international delights, synonymous with the SEEN experience. The regionally inspired cuisine designed by Chef Olivier da Costa is a rendition of locally sourced, fresh and bold flavours, presented with a flair that is best to be shared. Guests will be able to enjoy an array of culinary delights in the fluid 'S' shaped dining room that takes form from the SEEN logo, at the formal dining room or at the sushi bar. After dining, guests can ascend to the exclusive skybar for daybed seating overlooking the skyline, accompanied by surreal cocktails from award-winning Head Mixologist, Mochammad Fadli. Well-known for his whimsical creations, the cocktails at SEEN are a concoction of Asian, American and European flavours, with the use of fresh ingredients and local products. There is also the addition of a specially curated list of wine and champagne available at the bar that plays well with the rooftops' iconic abstract wall, and starry surface underfoot that reflects the night sky. SEEN Restaurant & Bar is open daily from 6.00 pm – 1.00 am.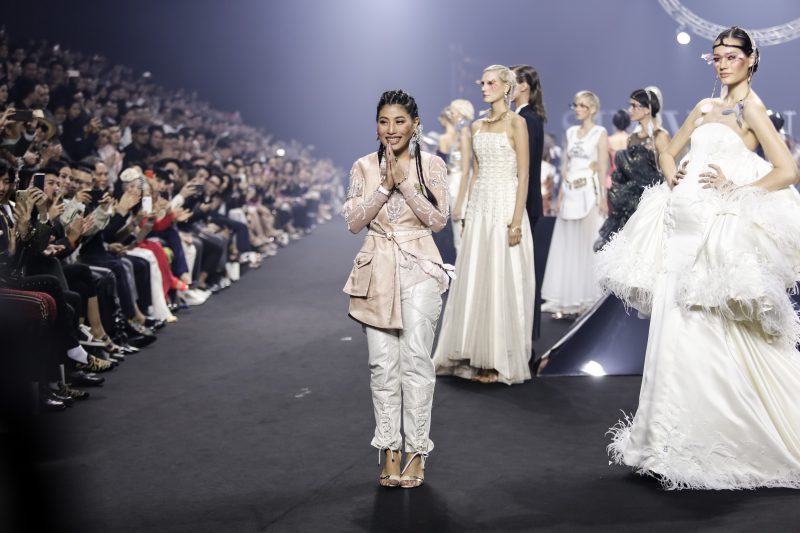 "So far, from time that will not return So far, from where I used to be So far, from being away from home. - - So Far - - Written by H.R.H Princess Sirivannavari Nariratana, 2018 Imagine for a moment, in the far reaches of this universe, there is an undiscovered planet where the highest stage of Artificial Intelligence (AI) technology has been achieved while still maintaining a rich diversity of nature.  Though every living thing looks different and unfamiliar as a result of alien metamorphosis and mutations, all fauna and flora live in unison, happily ever after. This planet is called 'NARAVANNA' which was brought to the attention of HRH Princess Sirivannavari as the inspiration of SIRIVANNAVARI Spring/Summer 2019 collection, named 'Abode of Metamorphosis', capturing ultra-feminine silhouettes, exquisite embroidery and the Maison's signature graphic prints, created by Her Royal Highness. H.R.H. Princess Sirivannavari Nariratana, SIRIVANNAVARI Creative Director said, 'It is all about the journey to NARAVANNA, the undiscovered world in this universe where all lives coexist in peace.  Its creatures, especially the mutants, inspired me for this latest collection, featuring graphics inspired by the AI's mainboard, African-influenced craftsmanship and space-age details. 'The silhouettes and structures of this season are quite varied and complicated, from deconstructed looks to asymmetrical gowns.  In addition, I added some details and techniques to create new dimensions such as quilted pattern, pleating technique from Gérard Lognon's workshop in Paris and Maasai Mara - inspired embroidery produced in our own Maison's workshop,' said H.R.H. Princess Sirivannavari Nariratana. SIRIVANNAVARI and S'HOMME Spring/Summer 2019 women collection features 67 looks (59 of womenswear and eight of menswear). The show commences with a parka look, which consists of a bolero Lurex tweed jacket paired with a dress of the same fabric, a cut-out midriff dress with the fluid silk chiffon skirt in the signature print, a cocktail peplum dress with the metallic quilt detail echoing the space-age theme.  For an ultra feminine look, the collection also includes a zebra-sequinned tulle blouse with hand-stitched feather details and a white corset dress with double layering of fringes: burgundy silk fringe and African beads fringe. In addition, the princess established SIRIVANNAVARI Atelier and Academy, the in-house workshop of couture embroidery.  Thus, the spotlight also shines on the magnificent embroidery which can be seen from the feather appliqué blouse, the crystal and pearl encrusted gown to the African beads embroidery details. As anticipated, graphic prints, one of the brand's DNA, remains a highlight. The Princess has created prints this season by visually translating her imagination, including those details signifying NARAVANNA, such as mutants, alien creatures, AI's mainboard, and gearwheels.  The prints are incorporated throughout the collection, from ready to wear, leather goods, shoes and scarves (120 cm x 120 cm and the mini-rectangular size used for handbag handles). The spotlight shines on the Bijoux Collection, with both Fine jewellery and Fashion jewellery falling under the same inspiration.  The Fine jewellery collection – featuring the Maison's emblem 'S' and 'Peacock'-  offers rings, earrings and necklace in 18 karat rose gold adorned with mother of pearl, pearl,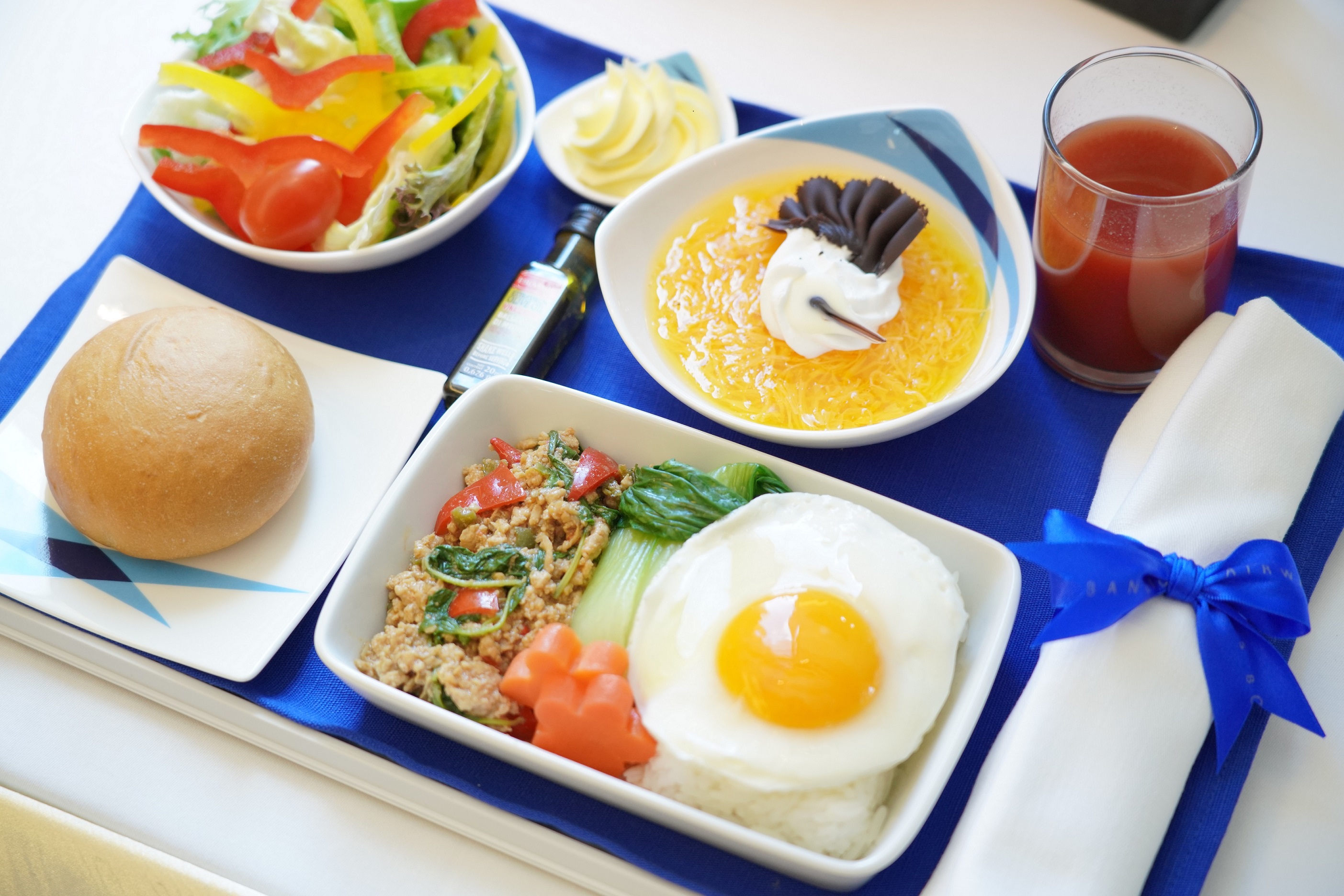 Bangkok Airways Public Company Limited led by Ms. Amornrat Konsawat, Acting Vice President - Network and Fleet Management & Director - Product Development and Delivery (2ndfrom left) together with Bangkok Air Catering Co. represented by Mr. Amorn Rassamesangpetch, Director - Corporate Sales & Marketing (1stfrom right) and Mr. Charoonya Napon, Executive Chef (2nd from right), jointly organized a press conference and presentation of Bangkok Airways' new in-flight menus for 2019 under the concept, "Boutique Street Food." The press conference is held at the Vanilla Room, Bangkok Air Catering, Suvarnabhumi Airport. Ms. Amornrat Konsawat, Acting Vice President - Network and Fleet Management & Director - Product Development and Delivery of Bangkok Airways said, "For more than 50 years, Bangkok Airways strives to deliver the best of products and services to our passengers. Thus, we always make sure that everything we provide on board is at its highest quality, especially our in-flight meals. This year, we would like to present our in-flight menus in a new perspective. Therefore, we have come up with the street food concept. The offering aims to provide authentic tastes of famous Thai street food with our 'boutique twist' to capture the essence of Bangkok Airways as a boutique airline. Our new street-food-style-menus will include Phad Thai with shrimps, Stir-fried chicken with basil leaves served with jasmine rice, Roasted duck noodles, Thai vermicelli with fish curry, Streamed spice rice with chicken, Southern-style spicy minced chicken served with jasmine rice, Thai spicy & sour soup with shrimps fried rice, Baked shrimps with glass noodles, Thai sweet egg-serpentine, Thai coconut jelly, Thai egg custard in pumpkin and Thai banana in coconut milk to name a few. These menus will be available on all Bangkok Airways flights (Domestic and International) originating from Suvarnabhumi Airport, Samui Airport and Phuket Airport. We believe that these new in-flight specialties, exclusively created by Bangkok Air Catering for Bangkok Airways passengers will add to an even more memorable flying experience for everyone." "With the current global warming issues as well as a part of own CSR campaign – Love Earth Save Earth, Bangkok Airways has been committed to reduce the use of plastics on our planes. Most of our products used on board are environmental-friendly such as water cups, napkins, snacks bag, ceramic plates. Moreover, products that we use on board are either from a local community or a project that supports the welfare of local communities under our CSR campaign called "A community of love" such as the macadamia nuts and coffee products from the Mae fah Luang foundation, juice products from the Doi kham Royal project, and organic rice tea from the Organic Agriculture Project, Sukhothai Airport.", Ms. Amornrat added. Mr. Charoonya Napon, Executive Chef of Bangkok Air Catering (BAC) said, "We are pleased to a part of Bangkok Airways Boutique Street Food concept this year. Our team of professional chefs has chosen some of the best Thai street food menus and developed them to be in line with Bangkok Airways boutique street food concept as well as to be able to serve passengers on the flights.   Airline food requires
Discover the rustic charm and sophisticated elegant holiday of New Zealand is now easy with the 'Forest to Fairway' package at Treetops Lodge & Estate and Kinloch Club in Rotorua. Escape to a secluded forest getaway for 2 nights and indulge in the ultimate lakeside getaway to the greens challenging yourself on the championship golf course with the view of Lake Taupo for another 2 nights and enjoy an additional night on complimentary. Located in New Zealand's North Island, Treetops Lodge & Estate is only 20 minutes from downtown Rotorua. At this estate, you can escape and sink into the embrace of a genuine welcome of virgin jungles and rolling hills of the estate. Treetops Lodge & Estate prides itself of its outdoor activities and its views of hot springs, rivers, lakes and waterfalls; allowing guests to explore the natural heritage and wilderness of New Zealand and forge enduring connections with the people and the land. Treetops offers a variety of unique activities related to its surroundings. Guests can explore the spectacular views in a helicopter ride, interact with wildlife in nature sanctuaries, go horseback riding and mountain climbing, explore Maori culture, fishing, archery, and trips to the active White Island Volcano. All these activities can easily be organised by private assistants that are provided along with the great selection of rooms including 8 villas, 4 chalet apartment suites, a family cottage and the Pheasant Cottage. The villas overlook the spectacular surrounding of wildlife habitats and lakes, fully immersing visitors into jungle life. The villas are fitted with comfortable furnishings and period decor, designed in union with natural wood to give the villas a warm, cozy and relaxing feel. The rooms boast spacious bathrooms with jacuzzi, fireplaces, large beds, WiFi and kitchens. Being the sister property and offering the same excellent standard of services, the Kinloch lodge and Kinloch Club welcomes its guests with an 18 hole golf course designed by Jack Nicklaus and the stunningly designed accommodation. Here, you are invited to indulge in the ultimate lakeside getaway and enjoy sweeping views over Lake Taupo as you relax and marvel at the play of sunlight as it rolls over the undulating landscape and down to glitter across the lake's crystal blue waters. Whether spending a day on the greens to challenge yourself on the championship golf course, heading off for a day of adventure in Taupo, or relaxing at the spa, the choice is all yours. Discover the best of both worlds with 'Forest to Fairway' package that includes • 2 night stay at Treetops Lodge & Estate • 2 night stay at Kinloch lodge • Enjoy a complimentary 5th night at your choice of either lodge The package is available all year and subject to availability. The 5th complimentary night can be taken consecutively or at another night prior to 30 April 2019. Terms & conditions apply. For more information or reservation, contact Tel: +64 7 333 2066 or email: reservations@treetops.co.nz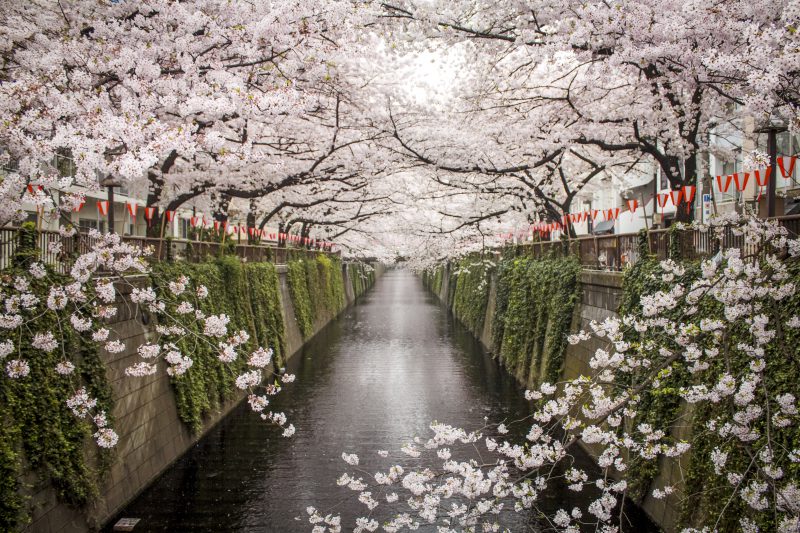 Thai travellers increasingly experiencing cherry blossom season in a unique way by exploring off-the-beaten-path neighborhoods in Tokyo and by immersing themselves in sakura-themed Experiences in Tokyo, Kyoto and Osaka. The upcoming Cherry Blossom season (March – May) is one of the year's highlights and has helped to make Japan a firm favourite and one of the most popular global outbound destinations for Thai travelers today. Hot on the lips of travelers-in-the-know is Tokyo's Yanaka neighborhood which offers travelers the opportunity to immerse themselves in authentic Japanese culture, where traditional ways of life are still part of the neighborhood's daily routine. Through this, Thai travellers are also supporting local, healthy tourism, helping diversify their spendings to smaller, local businesses. The area is known for Japanese sweets, tea and artisanal shops where craftsmen and shop owners take pride in making accoutrements for Kabuki actors and geishas who used to wander the neighborhood's narrow alleyways. Springtime sees Yanaka Cemetery bursting with expansive cherry blossom trees, an alternative yet beautiful way to see these blooms in full force. Explore Yanaka and Kuramae town, a.k.a. the "Brooklyn of Tokyo," while riding on "tokyobike". Explore the old and new sides of Tokyo on a bike as you cycle past small artisan workshops still in operation and factories that now house coffee shops and a chocolate factory. See Yanaka from the eyes of a local  while you stroll through a shopping street, looking at kitchen knives and sampling sweets like karinto and manju from traditional Japanese shops. Get lost in narrow labyrinthian streets, arrive at an old wall made of tiles and make a final stop at Yanaka Cemetery for a prime cherry blossom viewing opportunity. Learn about the history of wagashi (Japanese sweets) from the owner of a renowned wagashi shop. Complete the Experience with organic Japanese tea. Increase your Instagram followers and get more likes and comments by making instagramable cherry blossom maki sushi rolls.  Impress your friends back home with culinary skills of making cherry blossom Japanese sweets. Enjoy a scenic view of cherry blossoms in your private kayak and watch the world go by with Cherry blossom kayaking.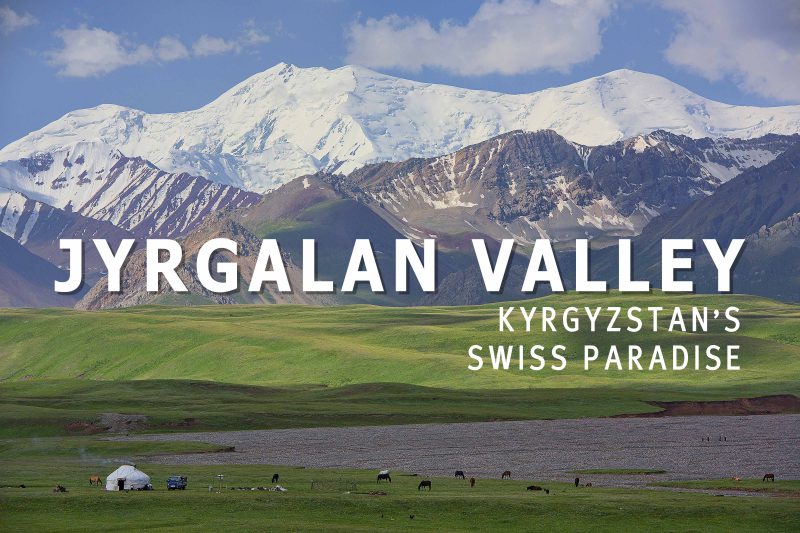 Much tourism these days often seems to eventually destroy much of what it set out to preserve, but here in this paradisiacal valley, they seem to be doing a great job of keeping old traditions alive, along with bringing visitors in for Kyrgyzstan's most alluring adventure travel. So here are 6 things you cannot miss while visiting Jyrgalan Valley, Kyrgyzstan and some helpful information. 1. The spectacular wildflower meadows found throughout the summer everywhere in the Jyrgalan Valley. 2. Doing some sort of horse trekking, whether it be riding your own, using it as a pack animal, or getting real adventuresome and riding up and skiing down during the snow months. 3. Sleeping at least one night in a traditional Kyrgyz yurt. 4. Buying a souvenir kalpak, the Kyrgyz traditional hat and Asia's coolest and most unique head-wear. 5. Try the fermented mare's milk kumuz if you dare. Then again, you will be offered it so many times, it may be impossible to continually refuse. 6. Spend a day (or several) in a jailoo, the high summer pastures where herders graze their ani-mals, enjoying the astounding natural beauty that the region has to offer. WHEN TO GO Kyrgyzstan has a continental climate with warm summers, freezing winters, and full spring and fall seasons. June-August bring the warmest temperatures although snow stays above 4,000 metres into July or August, sometimes making passes inaccessible to trekkers. Afternoon rain showers and mountain thunderstorms are also frequent. September and October are excellent months to come, with autumn colours being the big draw. For those who want to experience free-ride skiing, come in the early spring, when there is still plenty of mountain snow but the temperatures have warmed up to something bearable. WHERE TO STAY Bishkek and the resort town of Karakol have hotels, B&Bs, hostels, and plenty of accommodation options to fit all budgets. In Jyrgalan, simple homestays are the norm, but for a bit more comfort and a hearty welcome, the Alakol-Jyrgalan Guesthouse, run by Emil and Gulmira is the best choice. The guesthouse features double or triple rooms with en-suite or shared bathrooms, and there is also the option to spend the night in a comfortable yurt. Guests can also enjoy a terrace, bar, and a shared lounge along with free WiFi. Other perks include a Finnish sauna, trekking and ski equipment for rent, and car hire, plus the hosts can set up any type of horse trek. GETTING AROUND From Bishkek, the capital, you can reach Karakol by private or shared taxis in around five to six hours. From here, buses run three times a day to Jyrgalan, taking up to two hours to cover the 60 kilometres, or else you can hire a taxi and arrive in an hour. ENTRY REQUIREMENTS To enter Kyrgyzstan, your passport must be valid for at least six months from the date of entry. For North Americans, most Europeans, Japanese, South Koreans, Australians, and New Zealanders, no visas are required and you can stay for 60 days. Thai and other visitors need a visa, but this can be obtained from a Kyrgyz Embassy, on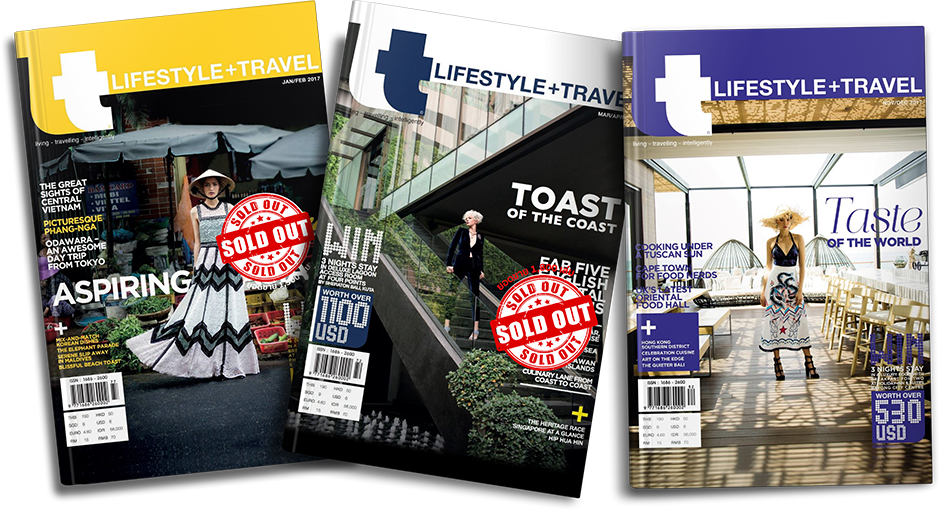 NEWSLETTER 

Join our list and get 15% off your first purchase!
We dedicate ourselves to the highest standard in the areas of design and production. We strongly believe that both should always go together