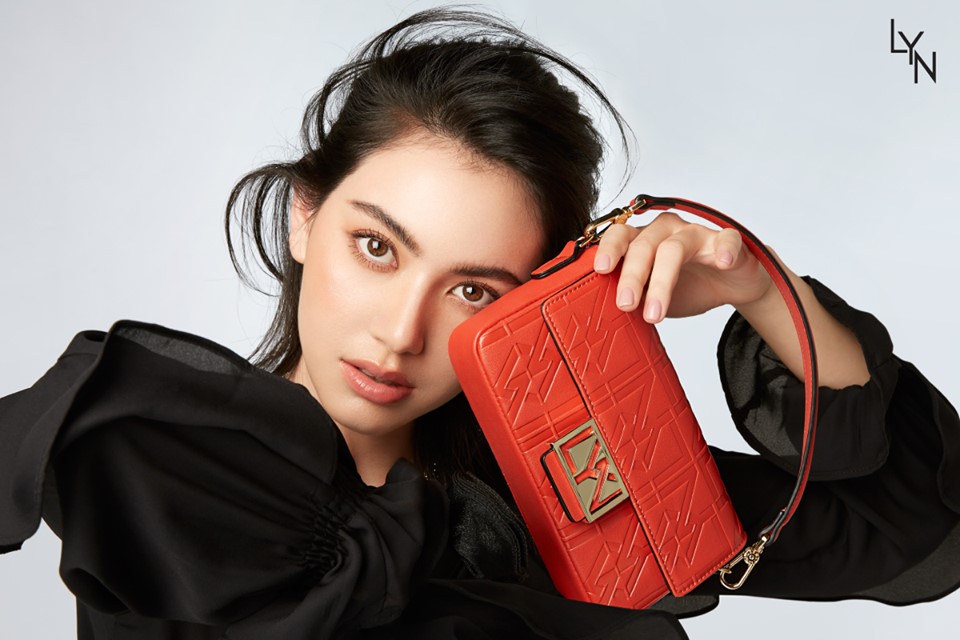 Take A Look At LYN's Fall-Winter 2019 Campaign – DAVIKA FOR LYN
LYN introduces the latest drops for Fall-Winter 2019 campaign specially portrayed by Thai superstar and fashion icon 'Mai Davika Hoorne'. As compelling as its muse, the collection embodies the beauty of the season and warmth through a daring move on colours, far-from-boring silhouettes, versatile functionality, and a sense of modern confidence translated into every detail.


The reinterpretation of most of-the-moment trends are combined into the new mixture that creates a sense of accessibility and practicality. A swing between understated elegance and modern glamour catered to occasions from party, office hours, to everyday wear. Bright and bold primaries have become the new obsession on red 'Brooklyn S' bag, while the logo game is high with 'Dutches B' heels where cutout LYN logo aligns at the vertical of the feet, as well as the 90s oversized 'Barbados Logo' sneakers stamped with sporty big LYN logo.


For go-to structured handbags, 'Grazzie' in true red or navy blue comes with a sophisticated urban flair and a key charm that is a gimmick of LYN trapeziums. Soft neutrals from pink, ivory to black are also available in 'Versa M' bag. Fans of unconventional shapes will adore the oval 'Vanessa Hard Case', the wavy 'Morocco' shoulder bag, the chain strap 'Versa' and Legacy Q'.




The shoe collection stands out with a deliberate mix of contrasting materials. Make entrance and give your ensemble a party-ready finish.with the crystal-embellished version of the iconic platform heels 'Sabella Jewel' or 'Callasmaria' slingback heels with dazzling faux diamonds on top. Fans of cutting-edge, street-meet-luxury designs will be thrilled by the unexpected take on sneaker where oversized silhouette teamed up with round crystals in 'Bermudah'. Spotlight-inducing pair features 'Arabesque' in metallic straps, 'Soho' peep-toe platforms in champagne colours and glitter all the way.
Discover Fall-Winter 2019 DAVIKA FOR LYN now at all LYN boutiques.