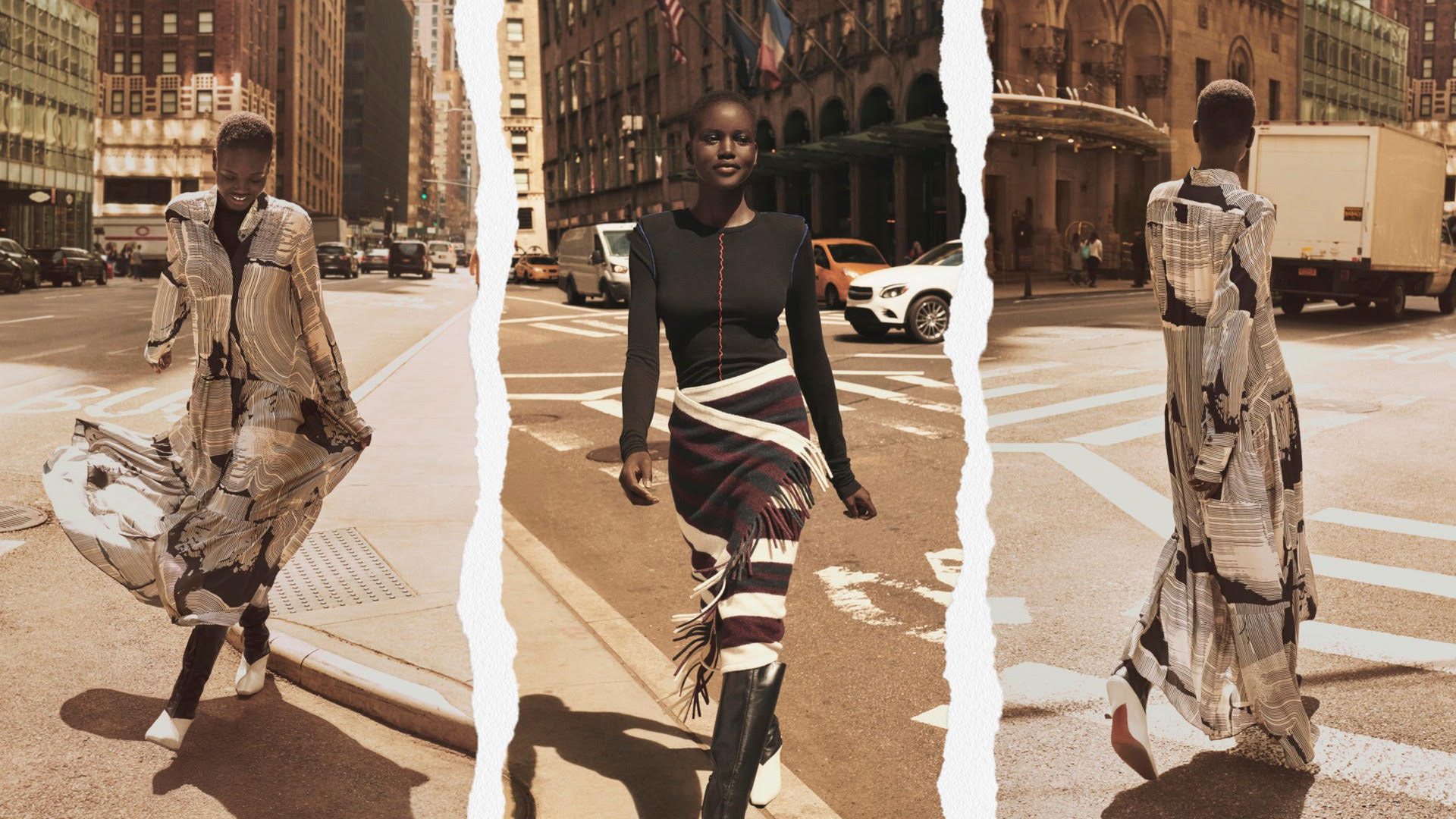 A New Collection From H&M That Aims to Stand Up For What Women Believe In
H&M Studio is thrilled to unveil the campaign for its A/W 19 collection, "Magical Realism", infused with a dramatic mood of feminine spirituality.
Designed to be versatile and timeless, the collection gives female power-dressing a game-changing makeover for a new era of confident women. The key pieces include the strong-shouldered Italian wool coat, the tailored wool suit with its nipped-in waist, tailored leather trousers, protective padded down nylon outerwear, elegant cotton and viscose blouses, bi-colour knee-high boots and fly-in-the-wind, recycled polyester dresses. A punchy colour palette of autumnal browns and mossy greens is offset by pops of tomato red and acidic yellow, alongside whimsical bespoke prints inspired by magnetic fields.



"We were inspired by the notion of finding the magic in the everyday. Every piece in this collection is designed to empower the 24/7 modern woman seeking out clothes that are long-lasting and timeless but also have a soft, spiritual element, too. There are so many wardrobe classics in this collection that can be styled to suit an urban lifestyle and will last for years to come," says Angelica Grimborg, H&M Studio Concept Designer.
"This collection is a celebration of the modern woman. She is deeply free, empowered and stands up for what she believes in. She dresses for herself, which translates as a mix of classic shapes with more avant-garde pieces. We chose to photograph the collection on the bustling streets of New York – a melting pot of energy and diversity – to represent this spirit of freedom, strength and energy", says Ludivine Poiblanc, stylist and creative consultant.



The collection will be available at H&M Siam Paragon and CentralWorld from 5 September 2019.