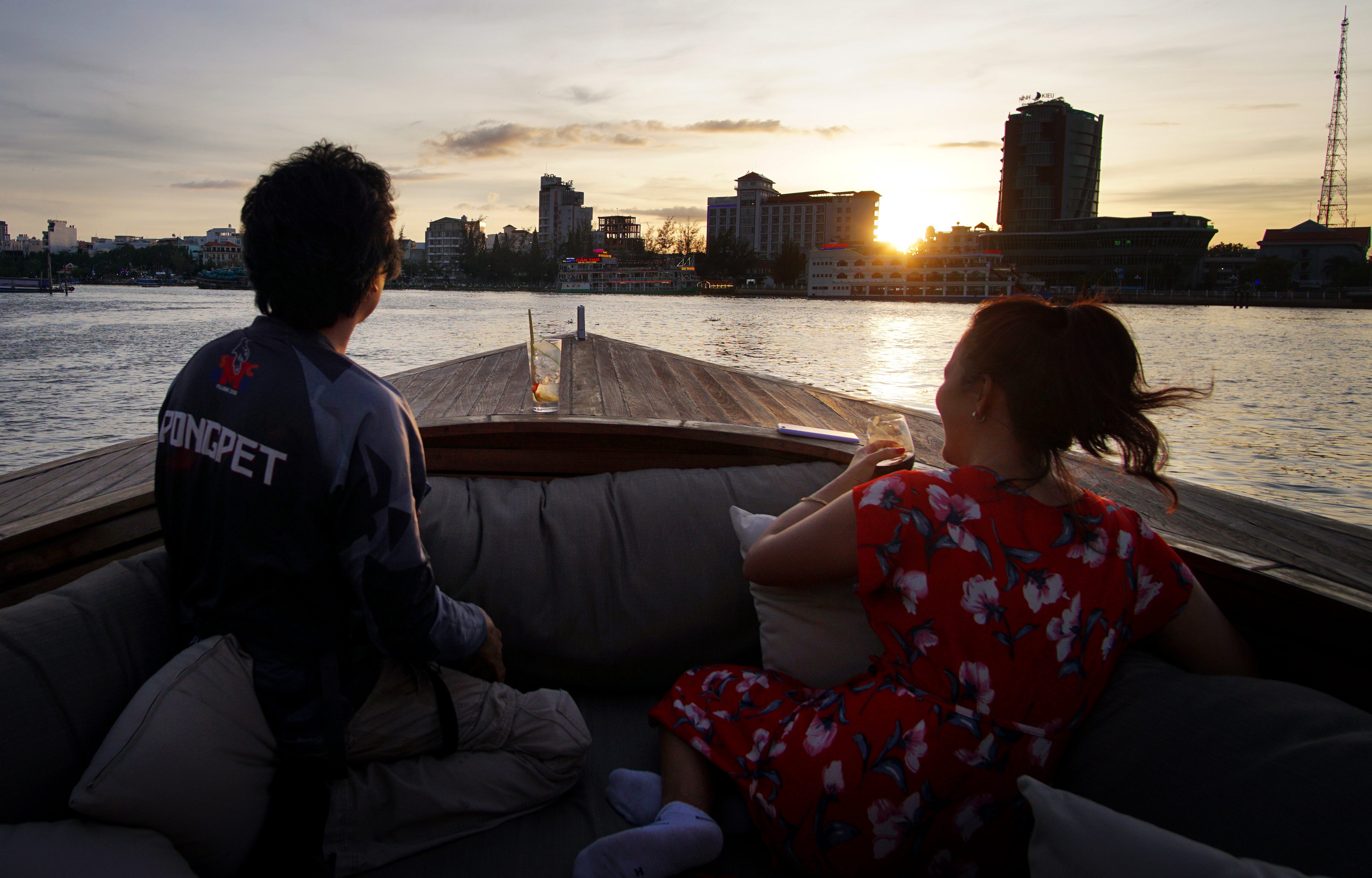 3 Lesser Known Gems to Discover in Vietnam
Vietnam has a myriad of attractive cities famous for engaging culture, mouth-watering cuisine, and other fascinations.
Still, there are places somewhat under the rader that can make you fall head over heels for Vietnamese humble charisma.

CAN THO
The uncomplicated life in Can Tho is rather unique, even though it may look like a typical Southeast Asian suburban way of life. Take a closer look, and you will find one-off appeals of this southern city.
Strong Suit:
Rustic charm by Mekong Delta
Where To:
• Cai Rang Floating Market
A massive must, and not just for the parade of quaint wooden boats with a backdrop of rising sun. What's special about Cai Rang Floating Market is that the merchants keep on doing their centuries-old way of trade. Apart from the wholesale of fruits and other local goods, it's your chance to witness local people in their most natural behaviour. None of them show a sign of hastiness, and it looks like they are comfortable floating off their hometown's bloodline.
• Local Fruit Gardens
Even though some fruits are called the same names, they do look and taste different in different parts of the world. Strolling in a shaded fruit garden opens you to the world behind the splashy fruits you see at the floating market, as well as allowing you to savour them so freshly.
• Mien Tay Homestay and Cacao Farm
Yes, you can learn about the making of chocolate here in Can Tho. Aside from being a tranquil homestay, there are family-sized cacao farming and chocolate production going on, which is open for visitors to learn more about this heavenly sweet.


• Mekong Delta Foods
When in Can Tho, never miss trying their unique dishes. Can Tho is very famous for Nem Noung Cai Rang, charcoal-grilled pork, which I feel like having ceaselessly, especially at Banh Hoi Ut Dzach, along with its sublime rice vermicelli. The folksy restaurant makes their own vermicelli right in front of your eyes. The recipe is exclusive to the family, and it is one of the best noodles I have had.
Another interesting spot is Pizza Hu Tieu Sau Hoai, where you can see the unique way of making noodles as well as the noodle pizza, which can be tried only at this restaurant. You will be surprised by what they call "pizza", and its taste definitely won't disappoint you.
• Binh Thuy Ancient House
The Vietnamese house with French touches is an epitome of Can Tho's architecture scene. Being built over 200 years ago and with the Duong family as its long-time proprietor, the Oriental and European beauty blends in with one another exquisitely, and time can do no harm to this timeless artistry.
---
CAM RANH
Even though people mostly landed at Cam Ranh International Airport for the vicinity, it doesn't mean that Cam Ranh should be overlooked. The city is one of the finest beach getaways with top-notch serenity.

Strong Suit: Quiet, white beaches with turquoise seawater and immaculate air
Where To:
• Beachfront Resort
With endless, virgin beaches and gin-clear water, spending nights at a beachfront resort in Cam Ranh is a sheer rejuvenation for the soul. One of the most ethereal places to stay is The Anam, thanks the beachfront lawn, the beach bar and enticing restaurants, fun activities, and many more.


• Sealife Bai Dai in Cam Hai Dong Commune
Being fantastic for family fun and water sports, pristine Bai Dai beach gets jollier thanks to the activities by Sealife, while maintaining its delightful cleanliness and healthy nature.
• Binh Hung Island
If you are a connoisseur of untouched nature, just head here. A bit away from Cam Ranh bay is the petite paradise with spectacular sun-dappled sea, wonderful wilderness, and superb seafood.
---
NHA TRANG
Once a hidden gem, Nha Trang is getting more well-known among international tourists as their new favourite city in terms of the playful rendezvous between natural allurement and urban vibrance, all at inexpensive prices.

Strong Suits: Beachfront fun, dashing nightlife, and delectable dishes
Where To:
• Sailing Club
This popular beach club is beloved for plenty of reasons – the live music, the drinks, and the delicious delicacies. Foods served here are mostly Western and Vietnamese, and also healthy choices.
• Skylight Sky Deck & Rooftop Beach Club
Skylight is located on the roof of Havana Nha Trang Hotel, as high as the 43rd floor, so the panoramic views of Nha Trang city are promised. The wide array of Vietnamese cuisines served here are great. Up on the 45th floor, that's where the highlight is. The rooftop nightclub is undoubtedly the best place to party with all those creative surprises.
• Po Nagar Cham Towers
For those who want to explore the city history-wise, this religious complex is the place. Once a part of the Cham Kingdom, the complex was built between the seventh and twelfth centuries, and has partially survived until today. Despite the daily huge crowd of visitors, I haven't heard of anyone who is not stunned by this place.


• Vinpearl Land
The coastal theme park offers numerous amusements for people of all ages. Comprising epic water slides, thrilling rides, and the longest cable car in the world, a day full of unforgettable fun is guaranteed here.
• Mud Bath
Mud-bathing is believed to be very beneficial to your body in multiple ways, and Nha Trang has one of the best mudding facilities in the country. It is also a completely relaxing activity.
• Café Hopping
Don't forget that Vietnamese coffee is indeed world-class. The café scene in Nha Trang is worth exploring as well. Rainforest is the must, thanks to its creative design and marvellous drinks and food. An Café serves fine traditional coffee and aromatic tea in a cosy setting. Apart from having coffee, don't miss the one-off street food like Banh Mi.
TEXT AND PHOTOS BY PAKVIPA RIMDUSIT