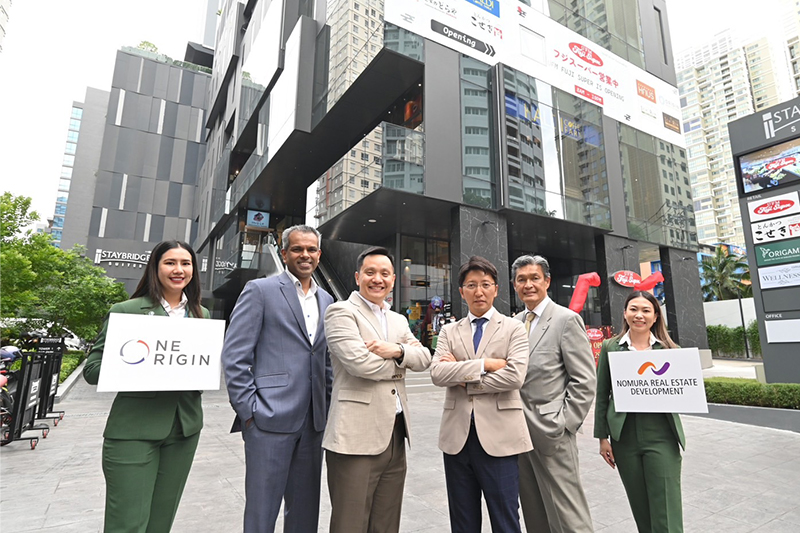 New and Noted
Welcoming Welcome to the newest landmark in Bangkok, as 'One Origin' and 'Nomura-IHG' announce their collaboration to launch a new mixed-use project, "One Origin Sukhumvit 24," combining the second Staybridge Suites in Asia Pacific with Neighbor 24, a Japanese community mall.
This partnership between One Origin Pcl and Japan's leading property developer, Nomura Real Estate Development, is situated in the center of the Phrom Phong area, one of the country's prime central business districts (CBD). This area experiences high demand for accommodations and lifestyle activities among both Thais and foreigners, and it will elevate lifestyle options in Bangkok to a new level through "One Origin Sukhumvit 24." This project includes a mixed-use hotel, serviced apartments, and a community mall offering a variety of Japanese stores, restaurants, spas, and onsens.
One Origin Sukhumvit 24, covering 3-2-35 Rai of land, comprises a 24-story building and a 30-story building. The project includes two main developments:
Staybridge Suites Bangkok Sukhumvit:
This is the second Staybridge Suites hotel and serviced apartment in Thailand and Asia Pacific under the InterContinental Hotels Group (IHG). It is committed to creating the best leisure experiences under the "We Are Your Home Away from Home" concept for customers. There are a total of 411 guestrooms, ranging from 28 to 70 square meters. It offers full facilities, common areas, and premium services for both short and long-stay visitors, including executives and expatriates in Thailand. The facilities include meeting rooms, co-working space, a business center, a swimming pool, an onsen, and a golf simulator room. Furthermore, it also implements a pet-friendly staycation policy.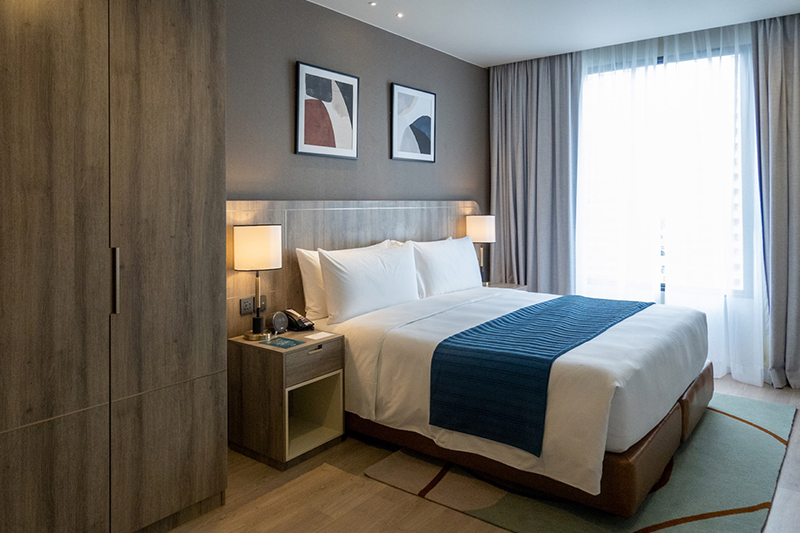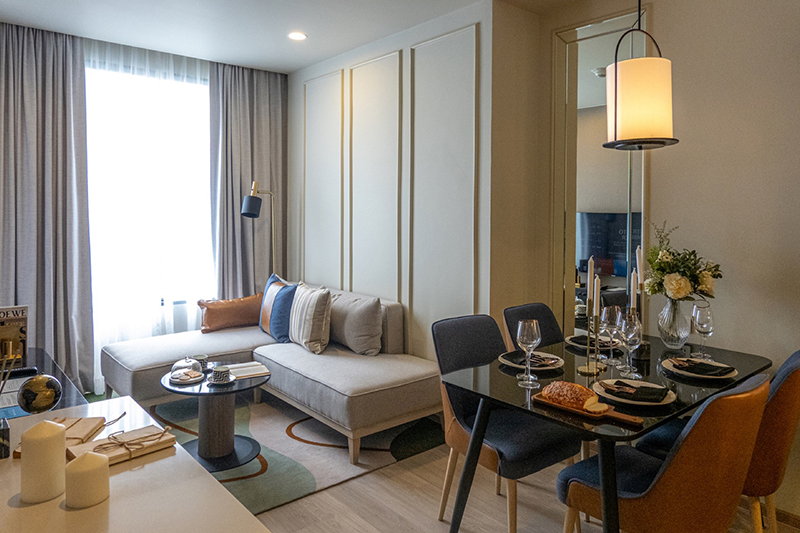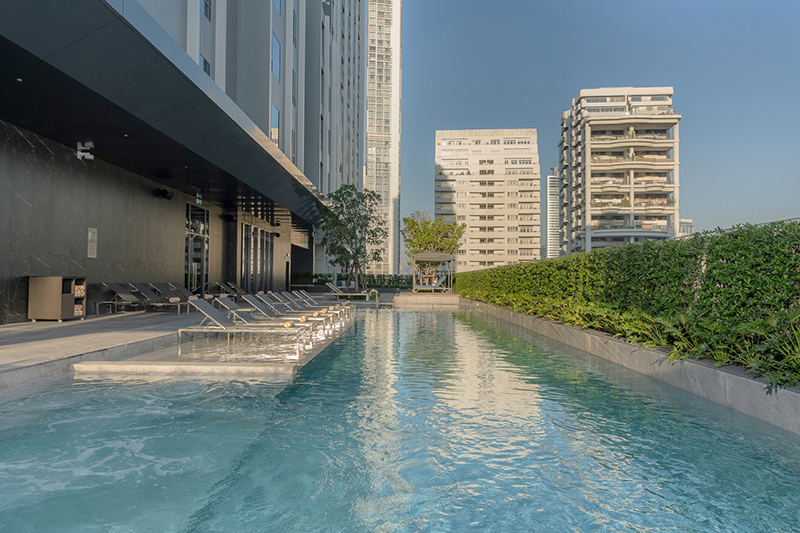 Neighbor 24:
This is an 8-story community mall (B1-7F) under the "Your Neighbor" concept. It opens from 10 a.m. to 10 p.m. every day and features authentic Japanese restaurants, stores, and services. Examples include UFM Fuji Super Market, the fifth branch in Thailand of Japan's well-known supermarket; Tonkatsu Koseki, owned by a Japanese chef with over 20 years of experience in Tonkatsu restaurants in Kyoto; Doraya, a Japanese restaurant from Hong Kong with Hon Maguro as its signature dish; Café Kaldi, an authentic Japanese coffee café; Kaldi Coffee Farm, a coffee bean expert with 165 branches across Japan; and Ichirin Japanese Style Esthetics, a spa & wellness service center offering wellness innovations, including the Löyly Aufguss Sauna. Origin Healthcare Center, a subsidiary under ORI, joins the project by opening a mediplex healthcare center with various preventive healthcare and wellness services, including beauty and aesthetics clinics, dental clinics, and hair therapy clinics. Everyday Haus, which offers home decorative items from Wyde Interior, a subsidiary of Primo Service Solution Pcl, is also part of this development.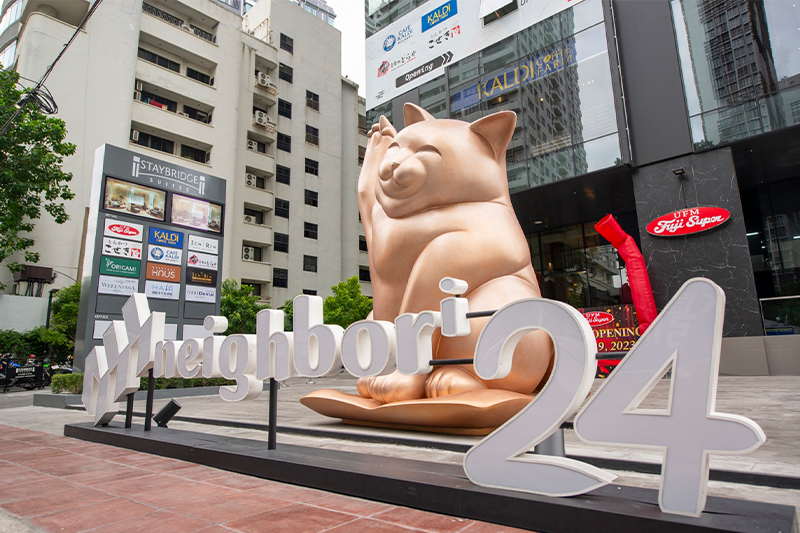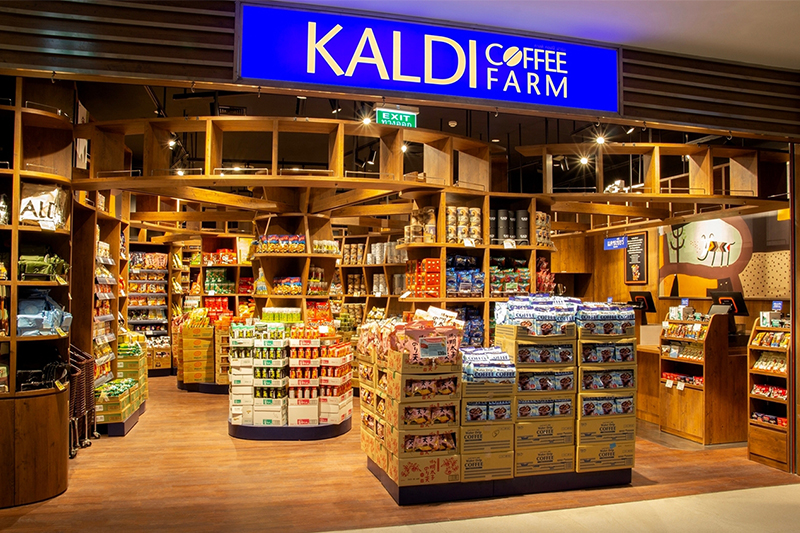 "This project is located in the midst of Sukhumvit 24 and close to BTS Phrom Phong station, making it the top choice for all business travelers and expats. It is also close to the highway, making it simple to commute to the EEC corridor," said Mr. Piti.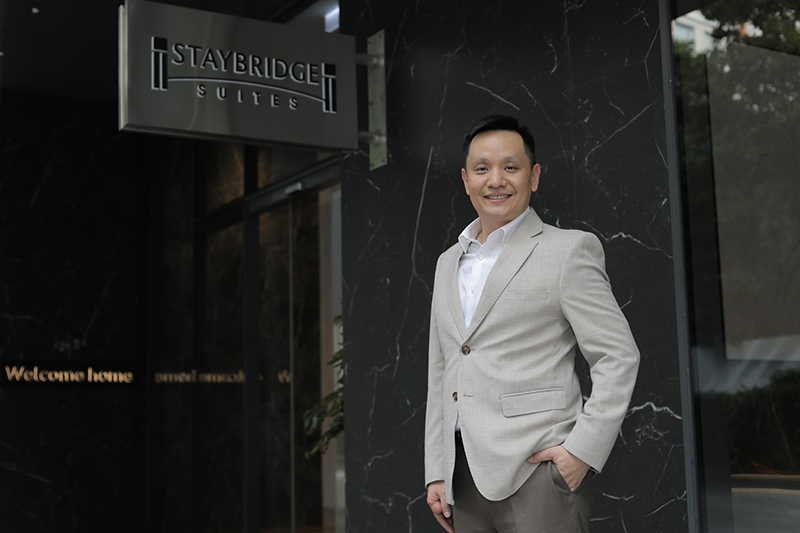 In 2022, Staybridge Suites Bangkok Thonglor, the first Staybridge Suites in Thailand and Asia Pacific, performed at 88% average occupancy. Meanwhile, the new Staybridge Suites Bangkok Sukhumvit has received pre-bookings and reservations since its opening at the beginning of this year in 2023.
Mr. Naomi Endo, Managing Director of Nomura Real Estate (Thailand) Co., Ltd, the leading real estate developer in Japan, said One Origin Sukhumvit 24 is the second recurring-income project under the joint venture between Nomura and One Origin in Thailand. The company is confident in the brand of InterContinental Hotels Group and the potential of the Phrom Phong area, which shows high demand from foreigners, especially Japanese businessmen.
"Phrom Phong is a prime area for foreigners who are looking for something new. We have Staybridge Suites Bangkok Sukhumvit to serve the demands of business travelers and local organizations. We have Neighbor 24, which provides the best selection of stores, restaurants, and wellness services to ensure everyday needs are met. We trust that our know-how and our partners' expertise will support One Origin Sukhumvit 24 in delivering the best experience for all guests and customers," said Mr. Naomi.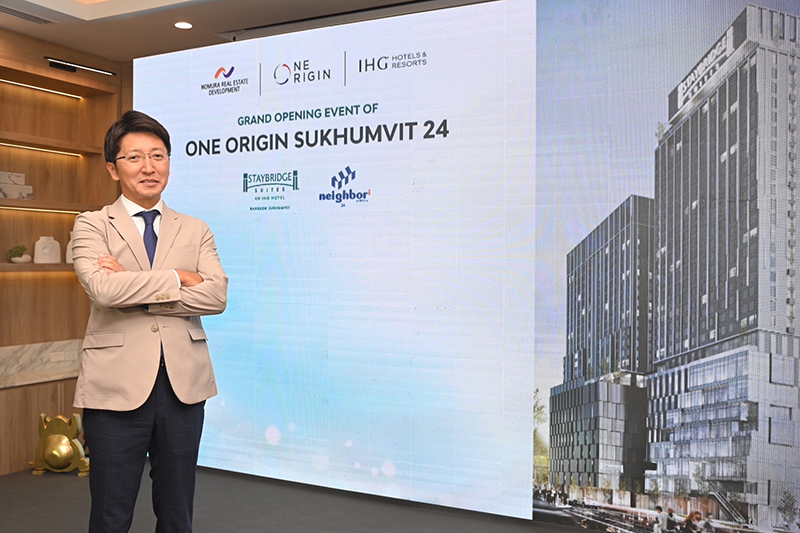 Mr. Rajit Sukumaran, Managing Director, South East Asia and Korea (SEAK), IHG Hotels & Resorts, said that IHG is delighted to join One Origin to launch "Staybridge Suites Bangkok Sukhumvit," its second residential-style hotel in Thailand and Asia Pacific. This hotel is designed to serve long-stay foreigners who visit Thailand as families, couples, or businessmen, as this market has demonstrated robust growth. Both ONEO and IHG share the same vision of offering full-service accommodations with the same standards as 4 to 5-star hotels. They also provide Japanese onsens to elevate visitors' leisure experiences beyond their expectations. IHG is proud to play an important role in assisting ONEO in growing its portfolio with unique services and creating a lifestyle that differs from other tourism hotels. Their focus is on delivering the best long-stay experiences and serving the demand for conference sites in the city's center.
"The partnership between IHG and ONEO for the Staybridge Suites Bangkok Sukhumvit project has fostered our cooperative relationship. It is also a key factor driving our growth in Thailand and Asia Pacific. We are committed to offering the best experiences to customers and putting Thailand's hotels and tourism sector in the spotlight," said Mr. Rajit.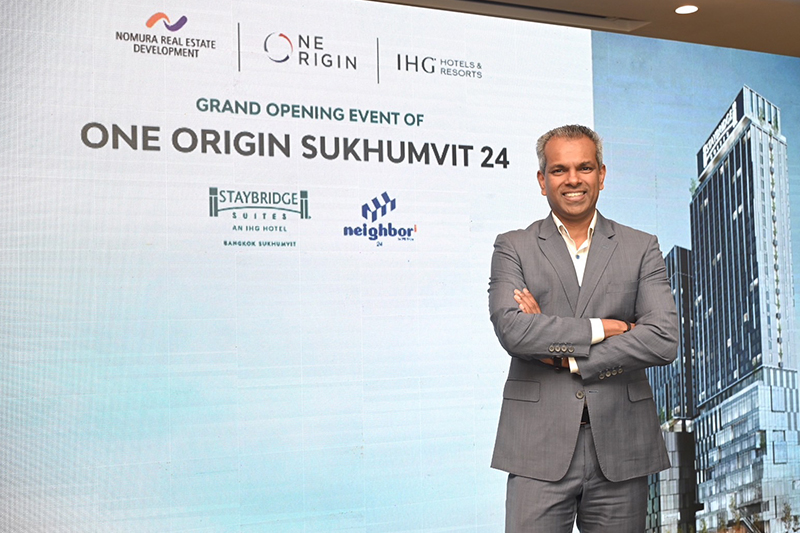 🔗 Website: www.oneorigin.co.th