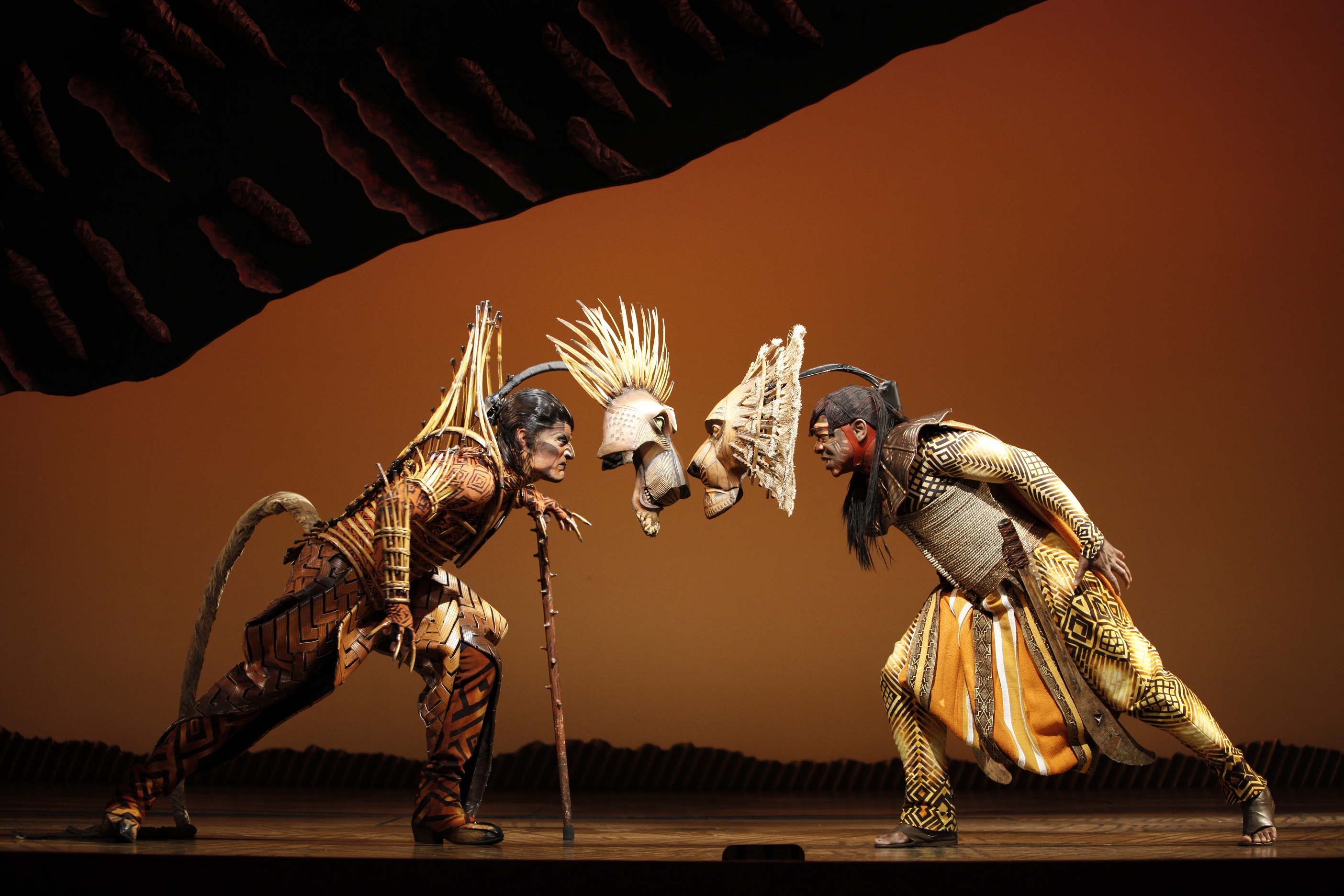 Hakuna Matata! – The Lion King is Coming to Bangkok!
Disney's THE LION KING is to premiere in Bangkok in September 2019 at Muangthai Rachadalai Theatre. The international tour, which is the 25th global production of Broadway's landmark musical, will be performed in English with Thai subtitles.



"We're excited to bring the world-renowned stage production of The Lion King to Thailand," said Thomas Schumacher, President & Producer, Disney Theatrical Productions. "Julie Taymor and her extraordinary creative team have realized a production of enormous scale, beauty and heart and I cannot wait for new audiences to join us."
THE LION KING is a one-of-a-kind majestic production that has established a new level of artistry for musical theatre from the staging, costumes, and choreography which are reminiscent of the vast savannahs of Africa and its distinctive animal characters. The musical is also greatly shaped by African music, language, and arts.
The production has received attention for supporting the foundations of the local Thai musical market by performing in Bangkok from Saturday 14 September 2019 in what will be the longest run for an international musical in the city.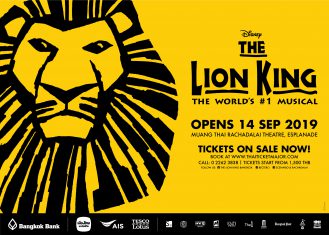 Ticket prices start at Bt1,500 and are available at all ThaiTicketMajor outlets or log on to www.thaiticketmajor.com or contact 0-2262-3838.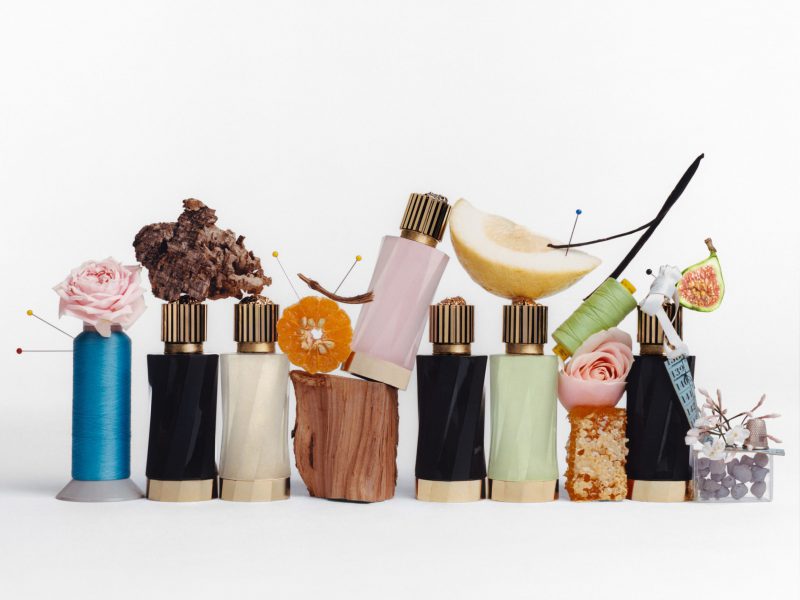 By Lifestyle+Travel
Conceived in 1989 as an "experimental laboratory", Atelier Versace focuses on innovation and research in design, materials and technology. The entire haute couture collection is created in Versace's Milanese Atelier - starting from the aesthetic research and visionary design to the hundreds of hours of meticulous workmanship by hand. Atelier has always represented a celebration of the origins for Versace – a reminder of Gianni and Donatella's mother, a dressmaker who passed on the family's sartorial traditions from her studio. The relentless pursuit of only the highest quality materials and exceptional craftsmanship has been translated into the creation of a line of exclusive fragrances in collaboration with EuroItalia, bearing the Atelier Versace name. The new luxury fragrance line consists of six scents, ranging from fresh, to floral and woody. The Cédrat de Diamante boasts the zest of Italian lemon, more efflorescent than traditional citrus aromas. Inspired by the Mediterranean, the perfume encompasses notes of pink grapefruit and natural woods. Envisioned by perfumer Marie Salamagne, who aims to embody artistry in craftsmanship in her scents, the vibrancy of Cédrat de Diamante is enhanced by aromatic cedarwood and vetiver. Éclat de Rose boasts the Moroccan Rose Centifolia: the delicate flowers are hand-picked during the early hours of the morning and then rapidly processed. Velvety rose accords are complemented by Ambrox, a signature note that reveals facets of amber, incense, wood, tobacco and musk. The elegant Éclat de Rose was envisaged by pioneering fragrance maker Nathalie Lorson, who was one of the first women to enter the perfumery field. Lorson's goal is to create fragrances that resonate with both simplicity and high quality. Another collaboration with Nathalie Lorson, Jasmin au Soleil highlights jasmine flowers from India picked at sunrise to preserve their freshness. Petals are complemented by beeswax from France, containing balsamic and honey notes with hints of hay and tobacco, adding a light, velvety dimension to the perfume. The sensual tones are paired with fresh lemon and cedarwood notes. Evoking the Mediterranean summer, Figue Blanche encompasses fresh fig notes mixed with the pulp and essential oils of the Italian mandarin. The warm olfactory tones are complemented with zesty hints of bergamot and neroli. The fragrance is enriched with jasmine and rose petals and was concocted by perfume creator Marypierre Julien who strives to reveal something unexpected in the most familiar notes. The Santal Boisé scent is crafted from Srilankan sandalwood. The milky and balsamic fragrance is obtained from the roots and heart of the wood. Cypriol, a delicate flowering herb, adds a distinctive woody, smoky and slightly oud note to the perfume. Inspired by themes of family, creator Christophe Raynaud enriched the woody notes with luxurious, ambery Gurjun and saffron. The Vanille Rouge encompasses the Madagascar vanilla, adding a hint of pralines. The sweet tones are accompanied by a powdery musk accord. The powerful fragrance contains an unexpected rose note. Vanille Rouge was designed by Jordi Fernandez, who draws inspiration from the intricacies of Middle Eastern traditional scents. Evoking the sartorial savoir-faire of the Atelier, the perfumes are kept in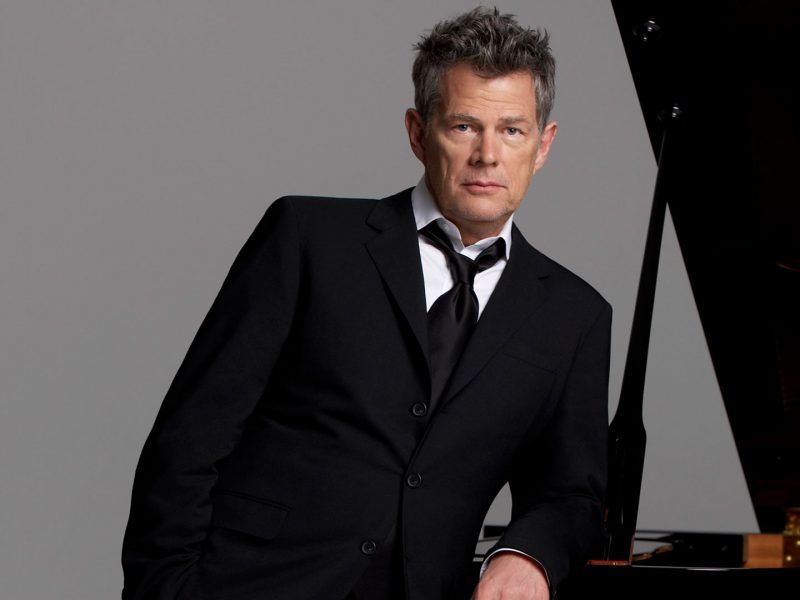 By Lifestyle+Travel
Sixteen-time GRAMMY® award-winning composer and legendary producer, David Foster, sets to release a collection of personal and heartfelt piano solos, ELEVEN WORDS set for release on 17 April 2020. A return to his truest form, the album showcases the artist at his musical core and the first track from the intimate set is, "Love." ELEVEN WORDS is a return to the basics for the prolific songwriter and music producer.   A departure from writing and producing huge, chart-topping hits for megastars, Foster steps back to his roots, seated at the grand piano and delivers emotional and meaningful piano melodies. "What I truly wanted to do with this album, is strip away the lyrics and all the production that I'm known for, leaving just the melodies" says Foster. "I called it Eleven Words because I wanted to identify words that were meaningful to me and hopefully meaningful to the world - simple yet complex." ELEVEN WORDS track listing: Everlasting Love Eternity Victorious Elegant Nobility Wonderment Orbiting Romance Dreams Serenity David Foster has written nearly one hundred hit singles and dozens of movie songs and scores, receiving three Academy Award nominations for Best Original Song. His iconic power ballads have become timeless classics, made famous by industry titans like Madonna, Whitney Houston, Céline Dion, Barbra Streisand, Michael Bublé, Josh Groban, and many more. Few other individuals can claim to have their fingerprints on more major moments in all of popular music than David Foster.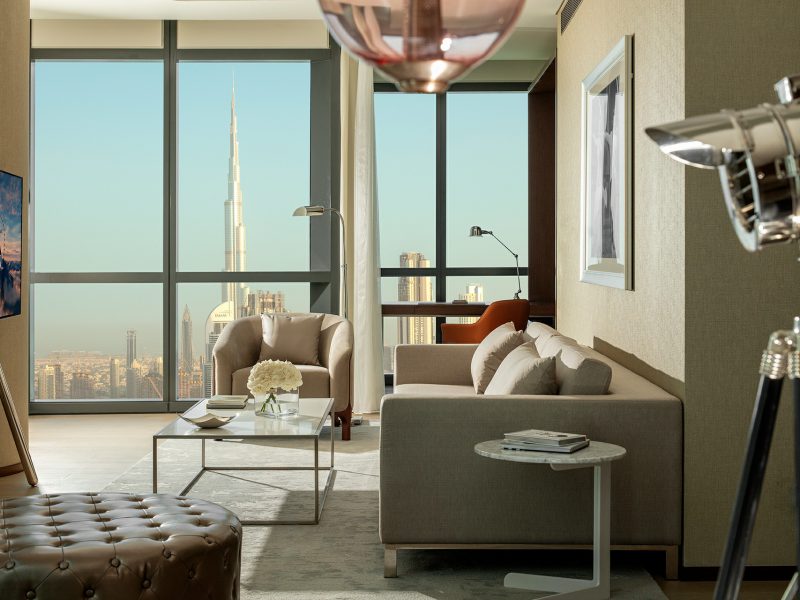 By Lifestyle+Travel
The year 2020 is definitely the high-flying one for discerning tourists and business travellers, thanks to a myriad of new, cutting-edge hotels opening worldwide. Check out our 10 picks and book your ticket to discover new destinations. ♥ THE CHOW KIT Inspired by the rich-in-history old Kuala Lumpur area, The Chow Kit tastefully blends into the district with its magnetic manner, fusing neoteric ornateness, tradition, and homely warmth together. It is the first design-led, experience-driven boutique hotel in the area. WHAT TO EXPECT: • Scrupulous decoration and interior design • Art collections by local artists • Convenient location WHERE TO FIND: Kuala Lumpur, Malaysia WEBSITE: www.thechowkit.com ♥ CARLTON HOTEL BANGKOK SUKHUMVIT In the heart of the fashionable district of Bangkok, Carlton Hotel Bangkok Sukhumvit debuts itself with imposing look and impressionable facilities. As an expansion from Singapore, the Bangkok hotel also brings famous Wah Lok here, serving authentic Cantonese cuisines, as well as signature Singaporean and Peranakan dishes at The Plate. WHAT TO EXPECT: • Convenient location with a short walk to the sky train • Upper-upscale design and services • Business-friendly stay • Top-notch tastes at dining outlets WHERE TO FIND: Bangkok, Thailand WEBSITE: carltonhotel.co.th ♥ FOUR SEASONS HOTEL BANGKOK Bangkok's Chao Phraya Bank welcomes new first-rate hospitality refinement, Four Seasons Hotel Bangkok, opening for arrivals starting from 1 February. The hotel is a meticulous melting pot of natural grace and metropolis magnetism, plus an art space with contemporary Thai artists. With Four Seasons' high standards, what else can be expected but ultimate satisfaction? WHAT TO EXPECT: • Sensational riverside stay • Stunning art pieces • Top-notch hospitality • French cuisine at its finest • Iconic infinity pool WHERE TO FIND: Bangkok, Thailand WEBSITE: fourseasons.com/bangkok ♥ RENAISSANCE XIAMEN Xiamen, the coastal melting pot of Chinese and Western influences, has recently opened the brand new Renaissance Xiamen to pamper tourists and business travellers with well-thought-out design, 200 beautiful guestrooms and seven opulent villas, as well as attractive dining outlets. WHAT TO EXPECT: • Rooms with sea view • Beachfront restaurant • Business-friendly stay • Kids-friendly facilities • "Navigators" to show you one-off experiences WHERE TO FIND: Xiamen, China WEBSITE: www.renaissancexiamen.com ♥ SOFITEL MEXICO CITY REFORMA Sofitel has landed its first footprint in Mexico with an iconic sojourn in rich-in-culture Mexico City, harmonising modern French art with unique Mexican elements with one another. Apart from the imposing, you can satisfy your palate with the finest traditional Mexico and Mediterranean cuisine here as well. WHAT TO EXPECT: • Palatial guest rooms • Business-friendly stay • Indulgent spa by L'Occitane • Culinary excellence • Exclusive location WHERE TO FIND: Mexico City, Mexico WEBSITE: www.sofitel-mexico-city.com ♥ THE RITZ-CARLTON, PUNE India's charismatic Pune metropolis has welcomed new palatial estate, The Ritz-Carlton, Pune. The hotel is a congenial composite of perennial sophistication and the city's fascinating uniqueness. Apart from its grandiosity, you will definitely be endlessly impressed with The Ritz-Carlton's top-notch standard of services. WHAT TO EXPECT: • Rich-in-culture programmes • Brilliantly beautiful design • Signature dining experiences • Golden hours at the hotel's rooftop lounge WHERE TO FIND: Pune, India WEBSITE: www.ritzcarlton.com/pune ♥ PARAMOUNT DUBAI Bringing Hollywood lifestyle to the heart of Dubai, Paramount Hotel Dubai encompasses the elegance of Californian lifestyles developed by world-famous Paramount Pictures. Paying homage to the cinematic life, The Paramount Screening Room is a paradise for movie lovers.