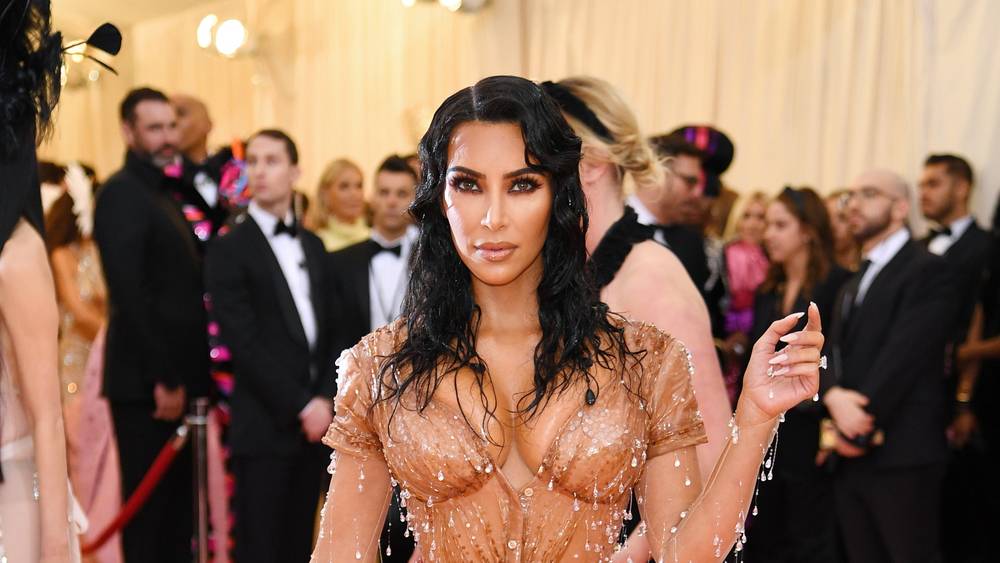 Get That Look: 10 Best Hair Looks at The Met Gala 2019
The Met Gala made its annual return that is hosted to benefit the Metropolitan Museum of Art's Costume Institute, while marking the opening of their annual fashion exhibition. Like Fashion Week, the Oscars, and Grammys, Dyson collaborated with celebrity hair stylists who were doing hair for some of Hollywood's biggest stars at the Met Gala.
This year, the leading stylists designed hair looks for Kim Kardashian West, Lupita Nyong'o, Gwyneth Paltrow, Bella Hadid, Gemma Chan, Solange, Hailey Bieber, Alicia Keys, Camila Mendes and Camila Coelho.
HOW TO (By Chris Appleton for Kim Kardashian West)

STEP 4: Taking a comb, create a wave in the hair by pushing the hair backwards and forwards in an "S" motion. Clip the crest of each wave to hold the shape, leaving the ends out loose and add texture using the Color Wow Pop & Lock Gloss Treatment.
---
HOW TO (By Jawara for Solange)

---
HOW TO (By Jawara for Alicia Keys)

---
HOW TO (By Vernon Francois for Lupita Nyongo'o)

---
HOW TO (By Anh Co Tran for Gwyneth Paltrow)

Step 1: With damp hair, apply some mouse in the roots and the rest of the hair, flip the head over and start with the Dyson Supersonic™ hair dryer professional edition ($449.99) Smoothing Nozzle attachment at medium heat and medium speed, lifting the roots with fingers for movement and volume.
Step 2: Flip the head back & continue the motion until the rest of the hair is 70% dry.
Then switch to the Dyson Supersonic™ hair dryer professional edition Concentrator attachment and turn up the high heat, but remain medium speed. Start from the nape, apply the nozzle directly to the hair at a 45° to straighten and smooth. Lift the hair up with the brush for volume and tuck the ends in for a slight bend.  Repeat the steps until the whole head is complete.
Step 3: Then apply some hair spray to lock the look in.
---
HOW TO (By Owen Gould for Gemma Chan)

"Gemma's Met Gala look this year was influenced by Cher's 70's legendary long hair. I was inspired by Gemma's Tom Ford gown and it immediately reminded me of some of Cher's iconic and over the top Bob Mackie gowns from that era. Gemma and I discussed how Cher is the perfect influence and inspiration as well for this year's Camp theme. The full combination of the gown, striking headpiece, and very long hair make for such an exquisite look."
---
HOW TO (By Jen Atkin for Hailey Bieber)

Prep damp hair with OUAI Wave Spray
Blow dry hair using the Dyson Airwrap™ styler Complete with Round volumizing brush attachment ($549.99)
Attach Luxy hair extensions for length
Spray Rita Hazan Root Concealer in light brown to blend extensions
Apply Tancho stick to roots
Use a barbers brush to mold into a ponytail
Spray OUAI Volumizing Hair Spray on ponytail
Finish with Alexander Wang bow
---
HOW TO (By Jen Atkin for Bella Hadid)

Apply wig from Mane Beauty
Blow dry with Dyson Supersonic™ hair dryer professional edition ($449.99) & a small Harry Josh round brush
Prep dry hair with Balmain Session Strong Hairspray and brush through
Flat iron hair straight using a GHD Platinum Pro
Use OUAI Hair Oil all throughout
Shape hairline with Kristen Ess Shine Pomade + Edge Control
Use OUAI Hair & Body Shine Mist all over
---
HOW TO (By Jen Atkin for Camila Coehlo)

Prep damp hair with OUAI Wave Spray
Attach clip in extensions from Chaviv Hair
Dry hair using Dyson Supersonic™ hair dryer professional edition ($449.99) with diffuser attachment
Create waves using 3/4" hot tools curling iron
Spray OUAI Texturizing Hair Spray throughout
Finish with Farewell Frizz™ Rosehip, Argan & Coconut Oil Blend
---

Step1. Start with dry roots and prep hair around the crown and hairline with 6 sprays of texture spray (playa endless summer spray) and 4 drops of hair oil (ritual oil by playa)
Step 2. Blow dry hair straight back from the hair line using Dyson Supersonic™ hair dryer professional edition ($449.99)  with the styling concentrator attachment and boar bristle brush (YS park) to control the direction of the roots straight back
Step 3. Using a tail comb, create a diagonal back side part
Step 4. Then using a wide tooth "bone comb" to draw the hair back and place a large clip (Cruxe brand) behind the ear to hold the hair back on both sides
Step 5. Use the diffuser nozzle on the Dyson Supersonic™ hair dryer professional edition at full heat and full speed, before putting on the cold shot to cool and set the roots – this is vital to help her eyes and cheek bones pop and give it still a modern take
Step 6. Add more wet texture spray (playa endless summer spray) to the dry hair and combed back again leaving wider comb creases. Once the shape is there, lock it in with a wet and strong hold hairspray
Step 7. When the front shape is in perfect proportions, use the entire tip as the middle part to the three strand grade and pulled the sides into it and do an inverted braid to the nape of the neck
Step 8. Fasten the pony with long black cord (session kit)
Step 9. For thickness I add a texturizing powder (playa soft volume powder) to the base of the ponytail and backcomb it
Step 10. I then take my ribbon and weave it through the braid from the top and around the base. Then secure with a bow to match the one on her dress
Step 11. Lastly I add a hair oil (playa ritual oil) to my hands and glaze over the entire look for max shine