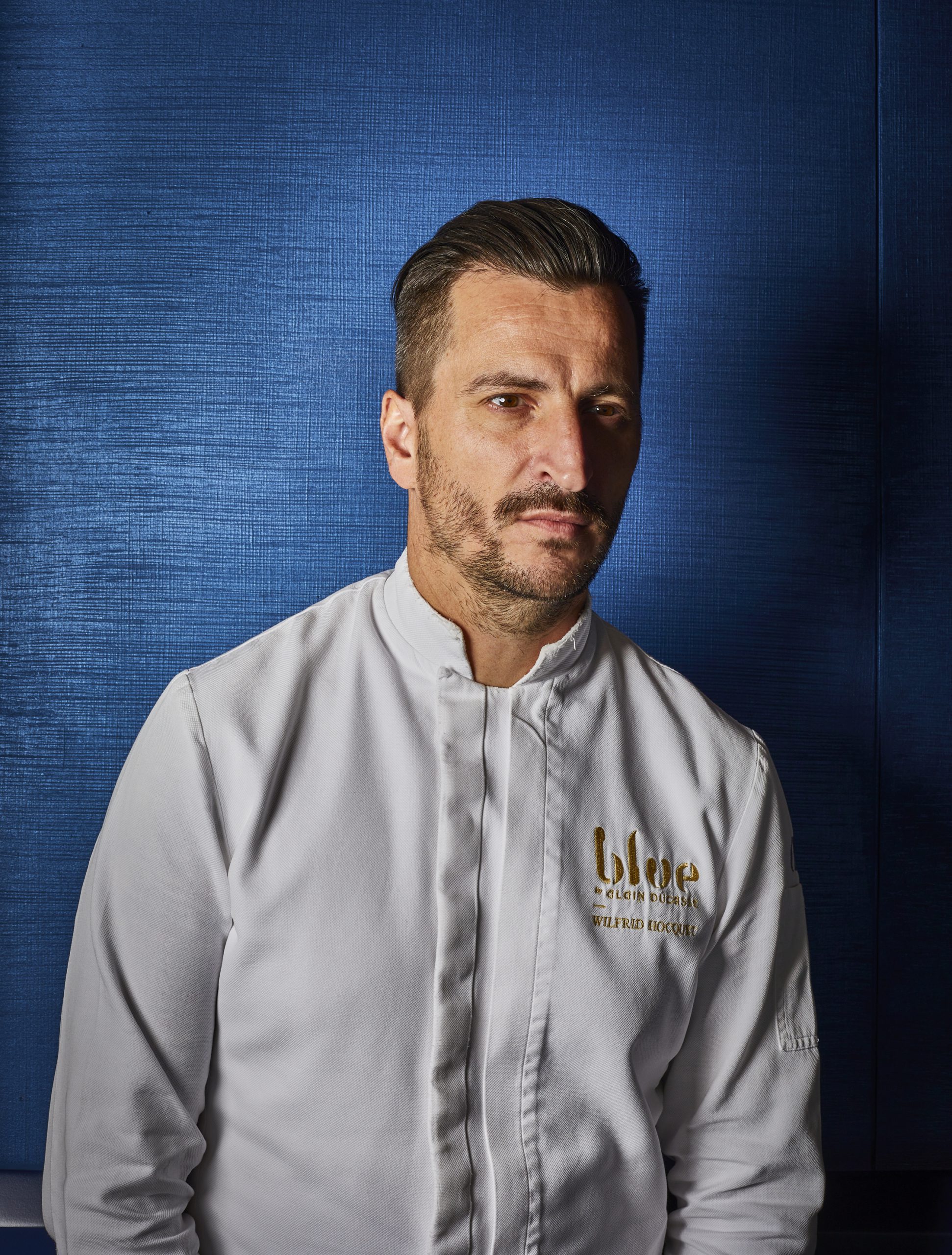 A Photographer's Take on Bangkok's Finest Chefs: From Jay Fai to Blue by Alain Ducasse
An avid food enthusiast from an early age, Sahil Rattanaphas spent his childhood mesmerised by cooking shows rather than cartoons, and learned to read poring over cookbooks! It was perhaps inevitable that he would find his calling in merging his love of food with his other great passion: photography.
The prolific food photographer specialises in producing stunning visual assets for hospitality businesses under his agency, 'The Turquoise Truck Creative'. Sahil has worked in 15 countries so far, photographing extensively in Asia and Europe.  
Capturing Bangkok's Finest Chefs in Action
Sahil's instinctive creative flair stands out in his dynamic movement shots—a unique skill he's carefully honed over the years with careful diligence and dedication. Apart from his profound understanding of food, his ability to visualise and create breathtaking compositions on the fly is what makes him such a highly sought-after food photographer in the hospitality industry. 
Currently based in Bangkok, Sahil Rattanaphas has worked with some of the city's finest chefs, from iconic street food establishments to Michelin-starred restaurants. He shares his perspective on working with them through his captivating shots and personal impressions.
Jay Fai: Bangkok's Michelin-Starred Street Food Legend
Being contacted by The World's 50 Best Restaurants during the middle of the pandemic for a photo shoot was thrilling enough for Sahil, having been a huge fan since he was a kid. But when he discovered that he would be taking photos of Jay Fai, he couldn't believe his luck! 
Supinya Junsuta, better known as Jay Fai, has been operating her humble street food stall since the 1980s. She received international fame when her roadside eatery became Bangkok's first street food stall to be awarded a Michelin star in 2018 and then again in 2019.  
Photographing Jay Fai for Asia's 50 Best Restaurants: Icon Award 2021, Sahil found her an absolute inspiration up close. As a food lover, Sahil was initially sceptical about the feverish hype surrounding Jay Fai—how good can an omelette possibly be? 
But when she forced him to stop shooting to eat, one bite of her signature crab omelette blew him away. He immediately understood her viral success. Jay Fai's passion and dedication in transforming simple ingredients into masterpieces are, in his opinion, what makes her a true culinary artist.
Chef El Palanca: An Eccentric Force of Nature 
Head Chef at Vaso
When Sahil first met Chef El Palanca, he couldn't help but feel slightly bewildered at the Madrid native's outrageous eccentricity and flamboyant personality. Covered in tattoos from head to toe, with a forehead tattoo that reads "Can't Lose", Chef El Palanca is an absolute force of nature in (and out of) the kitchen.
But despite their vastly different cultural backgrounds from different corners of the world, Sahil and Chef El Palanca quickly bonded over their passion for food (and beer). The chef's quirky yet delicious Asian-influenced traditional Spanish cuisine at Vaso, Bangkok's hottest new tapas bar, embodies his love of both cultures in his highly individualistic style. 
Wilfrid Hocquet: A Classical Chef with an Urban Edge
Executive Chef at Blue by Alain Ducasse
When asked what he enjoyed most about working on this shoot, Sahil was full of praise for Chef Wilfrid Hocquet, marvelling at the latter's unexpected urban edge that complements his refined classical approach surprisingly well. 
From his tattoo-covered arms under his chef's jacket to the hip hop tracks playing on his headphones as he plates his elegant culinary creations, Sahil finds Chef Wilfrid an inspiring breath of fresh air seldom found in classic Michelin-starred restaurants.   
It says a lot that under Hocquet's leadership, Blue by Alain Ducasse—a contemporary French fine dining restaurant in Bangkok—was awarded 1 Michelin star in the 2021 edition of Thailand's Michelin Guide just one year after the restaurant's opening.
Working on this shoot wasn't without its challenges for Sahil, however. White on white photography leaves no room for error as everything is visible. Sahil credits using a colour checker passport for keeping the colours correct and consistent in this kind of minimal photography. 
Chef Matthew Geng: Where Authentic Chinese Cuisine Melds Heritage with Progress
Executive Chinese Chef at Nan Bei, Rosewood Bangkok
Working with Chef Matthew Geng and his team of talented chefs posed some communication challenges for Sahil as the entire team only spoke Mandarin, but as always, mutual passion for food was the perfect ice-breaker transcending all language barriers.
Nan Bei, Rosewood Bangkok's snazzy Chinese restaurant, was awarded the Michelin Plate in the 2021 edition of Thailand's Michelin Guide. Chef Matthew takes pride in preserving the authenticity and heritage of Chinese cuisine but appreciates the importance of adapting and innovating in order to thrive in the highly competitive F&B industry.
Sahil recalls feeling incredibly nervous on the job as it was his first time working with an international ultra-luxury hotel group. He was so skittish that he accidentally erased an entire memory card while on location! But one important lesson he learned was that however daunting things seem, one always figures it out in the end, if one just keeps forging ahead. 
View more of Sahil Rattanaphas' exquisite food photography at www.turquoisetruckcreative.com
Text by Lindy Siu