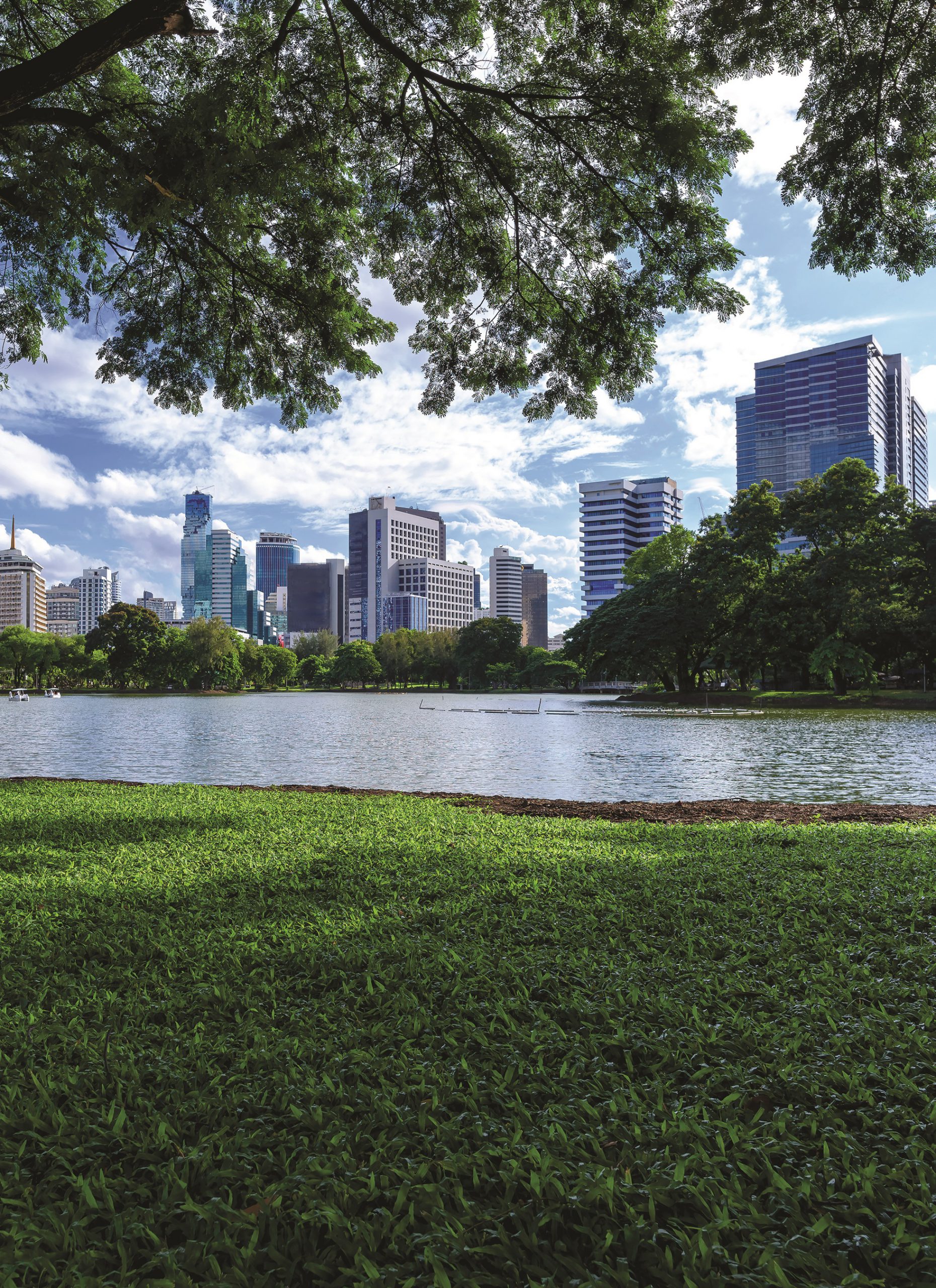 Bangkok's Green Spaces to be Increased
By 2030, Bangkok will become greener with the Bangkok Metropolitan Administration's plan to increase green space per capita to 10 sq.m. per person. The 'Green Bangkok 2030 Project' is one of the major projects of the BMA to increase green spaces with cooperation from the people of Bangkok.
To create sustainability, the BMA invites and encourage all sectors to become part of the green improvement. This includes the use of the BMA's master city plan in enforcing construction areas and unused public spaces along roads, on footpath, or on traffic islands to be transformed into green spaces.
In this regard, the BMA has set up rules for the consideration of tree planting on the roads with traffic islands, aiming to infuse the sense of 'nature' into urban environments. For example, on traffic islands that are more than 3 metres wide, grass shall be laid and flowering plants, ornamental plants or perennial plants shall be planted; on traffic islands of 2–3 metres width, small-sized perennial plants, shrubs, and ornamental plants shall be planted. There are also rules for tree planting along the roads with footpaths: 3-metre-wide footpaths without awning shall have perennial plants planted; footpaths that are over 4 metres wide with awning shall have medium-sized perennial plants planted; and more.
Choices of plant species to suit certain environments are to be taken in consideration as well. In case of trees along the roads or footpaths, suggested are trees of medium height (5–15 meters) with strong root system that don't require much pruning and trimming, and have capacity to absorb pollutions and trapping dust. In some areas, only ornamental plants or shrubs should be planted instead to avoid impacts to the communication cable conduit systems.
For more updates, visit www.prbangkok-eng.com