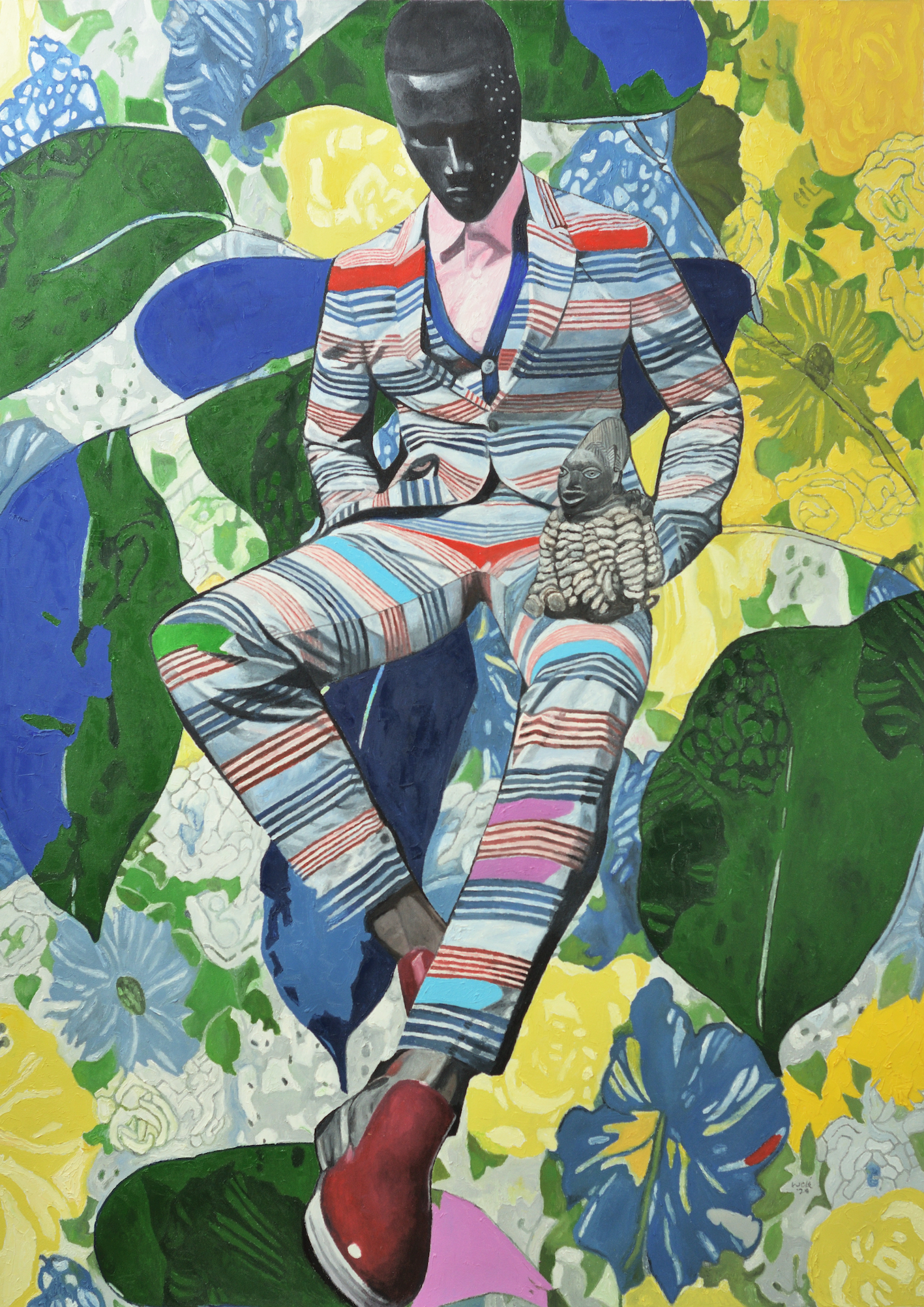 Check Out Africa-based ART X Lagos 2020 Online on 2 – 9 December
Since 2016, ART x Lagos has been a cornerstone of the African art scene, as well as the first of its kind in West Africa. Over 30,000 visitors, from art collectors, art patrons, scholars, to critics and more, have traveled from all over the globe to visit this cutting-edge art fair. The fair has also hosted delegations from leading global art institutions. The growth of the scene is undoubtedly indicators of Lagos' position as a fast-emerging and exciting cultural hub.
As this year has given most people a reason to reflect and pivot, these galleries represent the resilience and creativity of the African continent. Visitors to the online fair via ARTXLAGOS.COM will be able to explore 200 works from leading artists offering up new perspectives on histories grounded in Africa and its people.
BLOOM ART LAGOS
Lagos, Nigeria
Currently a unique fusion of an art gallery and private studio, Bloom Art Lagos offers intimate exhibitions in an accessible format that is supported by coveted ancillary programming, tailored to each exhibition. Inspired by a desire for innovative approaches to showcasing and challenging Nigerian artists, the gallery offers pointed perspectives on contemporary visual art, connecting it to significant cultural precedents.
Featured Artists: Angela Amami Isiuwe, Gbenga Offo, Olu Ajayi, Richardson Ovbiebo and Uchay Joel Chilma.
ED CROSS FINE ART
London, UK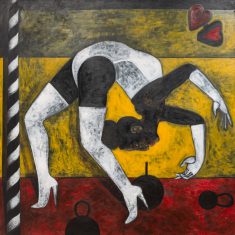 Ed Cross Fine Art collaborates with emerging and established artists on the African continent and its Diaspora, seeking to stage conversations between practitioners and international audiences, as guided by its artists. The exhibition platform seeks to amplify voices historically silenced, and to create space for their independent development.
Featured Artists: Abe Odedina, Tiffanie Delune and Wole Lagunju.
GALERIE CÉCILE FAKHOURY
Abidjan, Côte d'Ivoire
Opening its doors in 2012, Galerie Cécile Fakhoury had by 2018 expanded to Dakar, Senegal, and Paris, France. Strongly rooted in their respective identities and stories, the artists it represents distinguish themselves through the use of a language that abolishes barriers and rejects geographical stigmatisation.
Featured Artists: Aboudia, François Xavier Gbré, Ouattara Watts, Roméo Mivekannin and Sadikou Oukpedjo.
GALERIE MAM
Doula, Cameroon
With nearly 25 years of experience and a strong professional reputation in the art market, Galerie MAM continues to offer exciting programs to its collectors and art lovers, in addition to providing advisory and logistics services. The gallery plays a significant part in the promotion of contemporary African art offering a robust program with a diverse catalogue of works.
Featured Artists: Bernard Matussière, Boris Nzebo and Claudie Poinsard.
Kó
Lagos, Nigeria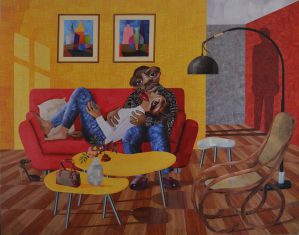 In Yoruba, kó translates as a verb meaning 'to gather' or 'to build'. The art space is dedicated to promoting modern and contemporary art with a dual focus on championing Nigeria's leading artists from the modern period and celebrating emerging and established contemporary artists across Africa and the Diaspora. It aims to support the visual arts in Africa by providing a platform to communicate, share and grow.
Featured Artists: Ben Osawe, Chike Obeagu, Chioma Ebinama, Isaac Emokpae, Toyin Loye and Uzo Egonu.
LOUISIMONE GUIRANDOU GALLERY
Abidjan, Côte d'Ivoire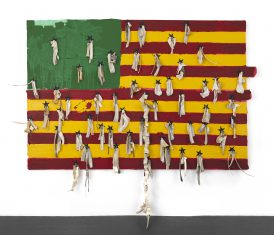 LouiSimone Guirandou Gallery was formed from pioneering gallery Arts Pluriels, one of the first traditional and contemporary art galleries in Africa. Through an eclectic program featuring local and international artists, it has established itself as an essential reference on the African cultural landscape.
Featured Artists: Ablade Glover, Nù Barreto and Sess Essoh.
NIKE ART GALLERY
Lagos, Nigeria
Nike Art Gallery is one of the largest privately owned galleries in Africa, showcasing over 10,000 artworks from over 2,000 African artists. The Lagos based gallery is a tourist attraction in the city with guests from across the world visiting for an immersive experience that includes viewing visual art and participating in traditional textile printing, food and musical performances.
Featured Artists: Chidi Kwubiri, Kunle Adegborioye, Nyemike Onwuka, Rom Isichei, Samson Akinnire, Segun Phillips, and Nike Okundaye & Tola Wewe.
NUBUKE FOUNDATION
Accra, Ghana
Nubuke Foundation is a visual art and cultural institution that serves as a nexus and support for the artistic practice of Ghanaian artists at various stages of their careers. Its artistic programming includes exhibitions, readings, talks, film screenings, performances, seminars and workshops in its newly opened bespoke multi-tiered gallery.
Featured Artists: Jonathan Aggrey, Kofi Setordji and Rufai Zakari.
OOA GALLERY
Barcelona, Spain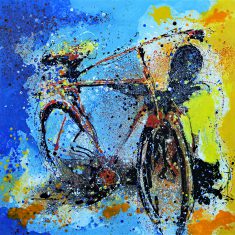 Located in the seaside resort town of Stiges, OOA Gallery promotes contemporary African art among its collectors and art lovers in Spain, Europe, providing added visibility to the creativity and contemporary artistic diversity of Africa.
Strongly rooted in their respective identities and stories, the artists it represents distinguish themselves by their creative freedom and the originality of their fluid visual languages.
Featured Artists: Anjel (Boris Anje), Bob-Nosa Uwagboe, Bodo Fils BBM, Evans Mbugua and Prince Galla Gnohité.
SMO CONTEMPORARY ART
Lagos, Nigeria
SMO Contemporary Art (SMO) is an international art platform, showcasing a unique portfolio of modern and contemporary art from Africa and the Diaspora to a global audience. It is dedicated to artists of all generations who have been instrumental in shaping West Africa's contemporary art canon, and those who became crucial in establishing a unique narrative about the continent.
Featured Artists: Angèle Etoundi Essamba, Moufouli Bello and Olumide Onadipe.