Craving Travels? Try Airbnb's Online Experiences
It's been a year already since Airbnb has launched compelling Online Experiences to invite people to travel virtually during the COVID-19 pandemic. The Online Experiences allows you to still dig deep into local culture and share passions with the Hosts while staying safe at home.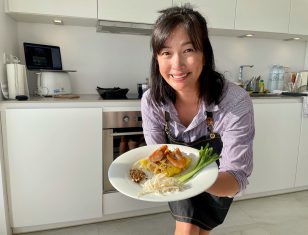 For an one-off virtual experience in Thailand, no matter where you are, you can Visit The Hidden Thai Village, learn about the History & Culture of Transwoman – Thailand, and try Street Dance with Smiles from Step Up. If you are a food aficionado, don't miss The Northern Thai Pantry!
Various categories of the Online Experiences are available to satisfy your unique wanderlust. With a slow-but-steady increase of the number of the vaccinated, it opens up to more actions. Some new Online Experiences categories have emerged and have been gaining a lot of interest from people worldwide like the category of Outdoor Activities, Dance, Music, and Fitness & Recreation.
Here are some of Airbnb's most popular Online Experiences to date:
Looking ahead, Online Experiences will continue to support Host earnings, provide unique opportunities for human connection, and create new ways to draw travel inspiration from home. Keep your passport in your drawer, sit on your comfy couch, and explore the world now with the Online Experience.