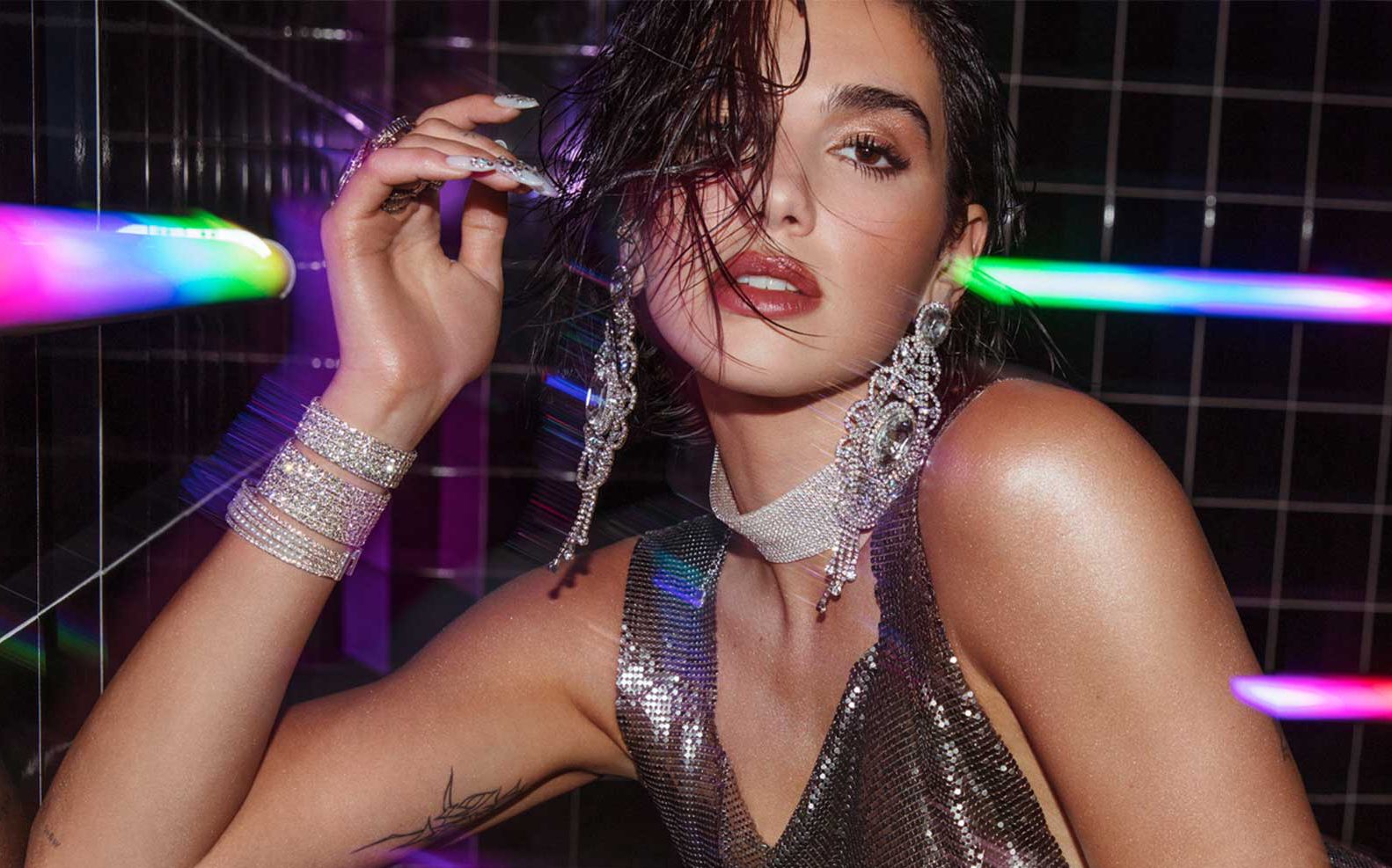 Dua Lipa Launches Her First Ever Design Collection Inspired By The 90s And Early 00's In London

By Lifestyle+Travel
Pepe Jeans, the legendary British denim brand is delighted to announce a new collection with Dua Lipa, one of the most successful musical artists and style icons of her generation. Following in the footsteps of fashion icons and Hollywood stars, Dua Lipa began her role by starring in the last Spring/Summer 2019 campaign for Pepe Jeans.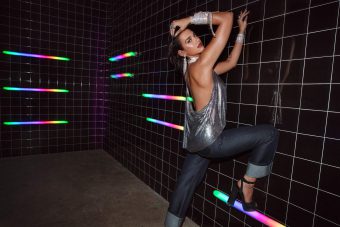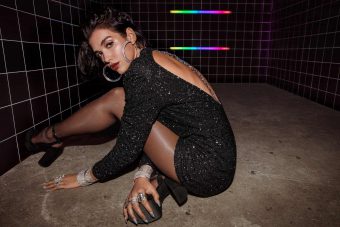 Today, Dua Lipa unveiled her first ever collection with the brand on her social media platforms, writing
"I have been working hard behind the scenes to design my first ever collection inspired by the 90s and early 00's in London. The collection was designed with my fans in mind, and I am so excited to see you in the clothes."
The singer brings out her own style and takes on the brand's legacy of signature denim and laidback classes. The collection is a mix of going-out separates, such as chainmail dresses and cut-out blouses with downtime day dressing pieces: think jumpsuits, jeans and puffer jackets.


Dua Lipa and Pepe Jeans are a perfect fit in more ways than one. Both were born in London and have become symbols of idiosyncratic British style. Long before joining Pepe Jeans, Dua Lipa was a fan of the brand's advertising campaigns as a teenager.
Shop Dua Lipa X Pepe Jeans now at the online store, click!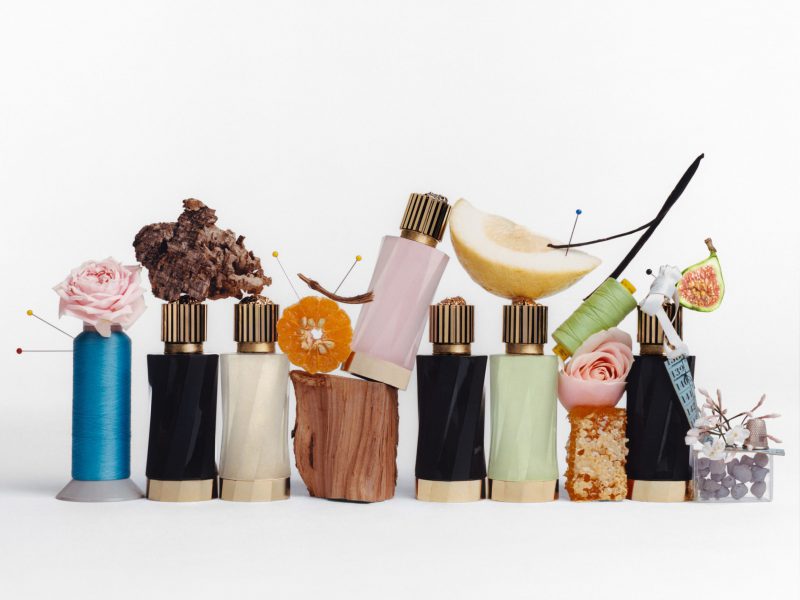 By Lifestyle+Travel
Conceived in 1989 as an "experimental laboratory", Atelier Versace focuses on innovation and research in design, materials and technology. The entire haute couture collection is created in Versace's Milanese Atelier - starting from the aesthetic research and visionary design to the hundreds of hours of meticulous workmanship by hand. Atelier has always represented a celebration of the origins for Versace – a reminder of Gianni and Donatella's mother, a dressmaker who passed on the family's sartorial traditions from her studio. The relentless pursuit of only the highest quality materials and exceptional craftsmanship has been translated into the creation of a line of exclusive fragrances in collaboration with EuroItalia, bearing the Atelier Versace name. The new luxury fragrance line consists of six scents, ranging from fresh, to floral and woody. The Cédrat de Diamante boasts the zest of Italian lemon, more efflorescent than traditional citrus aromas. Inspired by the Mediterranean, the perfume encompasses notes of pink grapefruit and natural woods. Envisioned by perfumer Marie Salamagne, who aims to embody artistry in craftsmanship in her scents, the vibrancy of Cédrat de Diamante is enhanced by aromatic cedarwood and vetiver. Éclat de Rose boasts the Moroccan Rose Centifolia: the delicate flowers are hand-picked during the early hours of the morning and then rapidly processed. Velvety rose accords are complemented by Ambrox, a signature note that reveals facets of amber, incense, wood, tobacco and musk. The elegant Éclat de Rose was envisaged by pioneering fragrance maker Nathalie Lorson, who was one of the first women to enter the perfumery field. Lorson's goal is to create fragrances that resonate with both simplicity and high quality. Another collaboration with Nathalie Lorson, Jasmin au Soleil highlights jasmine flowers from India picked at sunrise to preserve their freshness. Petals are complemented by beeswax from France, containing balsamic and honey notes with hints of hay and tobacco, adding a light, velvety dimension to the perfume. The sensual tones are paired with fresh lemon and cedarwood notes. Evoking the Mediterranean summer, Figue Blanche encompasses fresh fig notes mixed with the pulp and essential oils of the Italian mandarin. The warm olfactory tones are complemented with zesty hints of bergamot and neroli. The fragrance is enriched with jasmine and rose petals and was concocted by perfume creator Marypierre Julien who strives to reveal something unexpected in the most familiar notes. The Santal Boisé scent is crafted from Srilankan sandalwood. The milky and balsamic fragrance is obtained from the roots and heart of the wood. Cypriol, a delicate flowering herb, adds a distinctive woody, smoky and slightly oud note to the perfume. Inspired by themes of family, creator Christophe Raynaud enriched the woody notes with luxurious, ambery Gurjun and saffron. The Vanille Rouge encompasses the Madagascar vanilla, adding a hint of pralines. The sweet tones are accompanied by a powdery musk accord. The powerful fragrance contains an unexpected rose note. Vanille Rouge was designed by Jordi Fernandez, who draws inspiration from the intricacies of Middle Eastern traditional scents. Evoking the sartorial savoir-faire of the Atelier, the perfumes are kept in