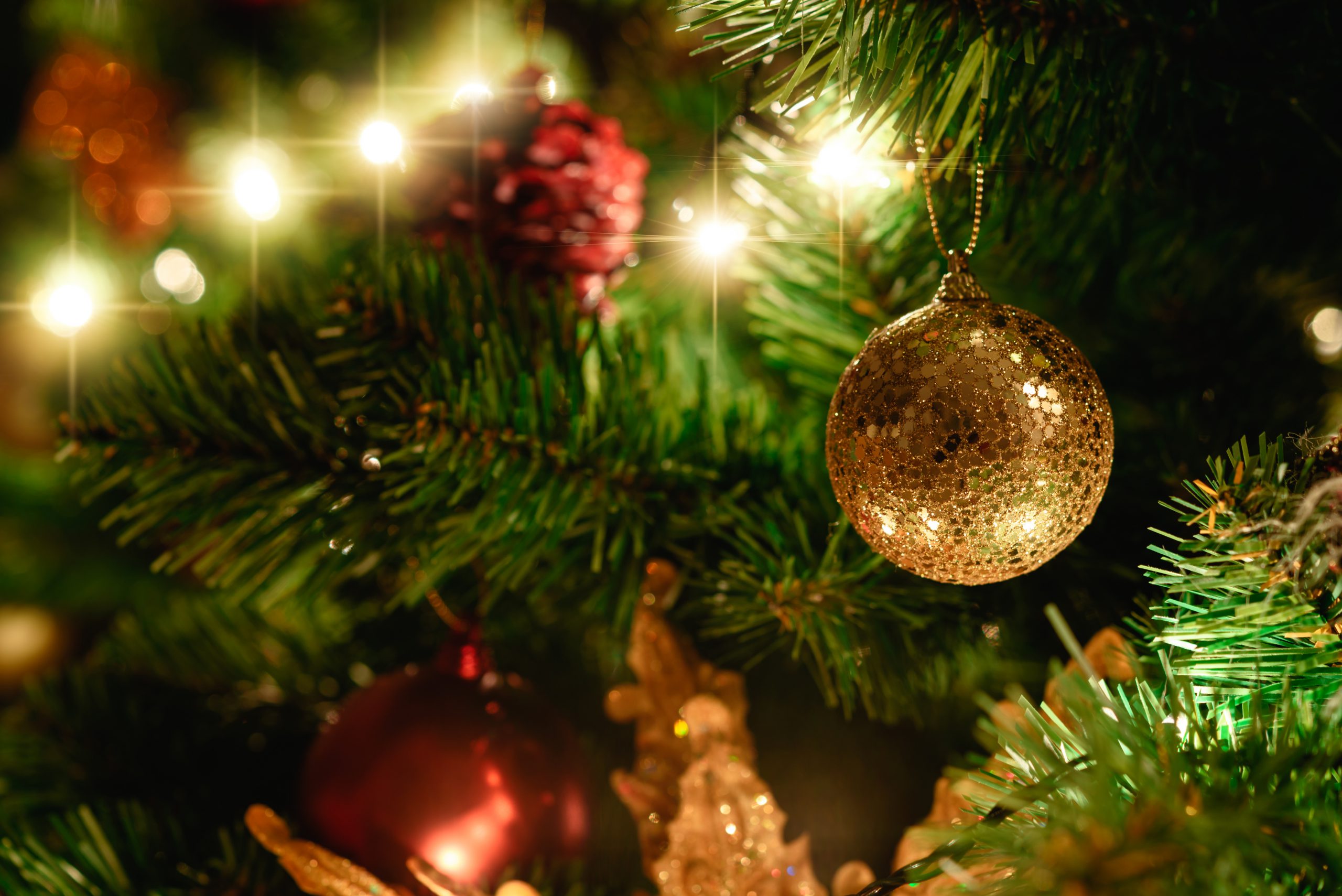 2019 Epicurean Celebrations at Silavadee Pool Spa Resort Koh Samui
Savour the flavours of the holiday season with a line-up of epicurean celebrations at Silavadee Pool Spa Resort Koh Samui. Starting with the opening ceremony on December 20th to the New Year's Eve Gala Dinner on December 31st there will be activities for each taste and age available to not miss the festive spirit .
CHRISTMAS LIGHT-UP CELEBRATION AND COCKTIAL RECEPTION
Resident Guests at Silavadee are invited to open the festive season on December 20th from 06:00 pm onwards with a complimentary Cocktail Reception, live music and a joined "lighting ceremony" to set the mood for this year's festive season.
MOET CHANDON CHRISTMAS AFTERNOON TEA
Enjoy a slow Afternoon over our Christmas inspired three-tiered Afternoon Tea presented with a glass of Moet Chandon Champagne. Silavadee' s Pastry Chef will have some wonderful sweet, festive treats prepared along with delicate, classic tea Sandwiches. A signature Tea with a blend of aromas and spices will add the extra touch to bring back memories of cinnamon, cardamom and Vanilla which are all reminiscent of the Christmas season.
Afternoon Tea is available daily starting on December 21st between 2:00-05:00 pm at Moon or Sun Lounge and is priced at 1899 THB net per set for two guest including one glass of Moet Chandon per person and at 899 THB net per set without Champagne.
ONCE IN A LIFETIME DOM PERIGNON EXCLUSIVE PRIVATE DINNER
The festive season is a perfect opportunity to create special, lifetime moments. A team of professionals will create exactly this for only one couple per evening at the resorts most iconic spot "Sundeck". Meet the Khun Pamon, Executive Chef at Silavadee and Khun Vee, Food and Beverage Manager to customize your Menu, music and set up for a 6 course, crafted menu. A bottle of Dom Perignon Champagne, one of the most prestigious Champagne of the world will await you during dinner time. A private Chef and personal host will cater to your every need during your dinner. 
This sophisticated dinner is available only with 24 hrs advanced notification between 21st and 30th December and only for one couple per evening and is priced at 25.000THB net per couple including 1 bottle of Dom Perignon.
CHRISTMAS EVE BUFFET DINNER
Gather friends and family and enjoy a festive Buffet Dinner full of flavors from East and West with a special appearance of Santa Claus and live Christmas Carols by the "Silavadee Elves"
Starting at 06:30 pm onwards on December 24th at Moon Restaurant priced at 1,890 THB net including soft drinks. Children aged 4-11 years pay half price.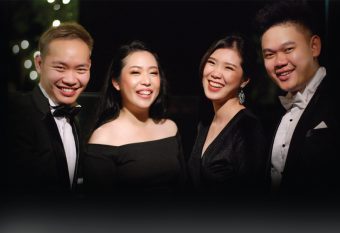 OPERA MEETS POP & CHRISTMAS CAROLS "A 6 COURSE OPERA DINNER UNDER THE STARS"
The Highlight at Silavadee and the Highlight on Samui Island for this festive season will be an unforgettable Opera dinner at STAR Rooftop Restaurant. Enhance Christmas Day and be enchanted by "HOMMALI" a Quartet form Bangkok who will perform the finest of seasonal Opera, Pop and Christmas Carols along a six course dinner menu crafted by Chef Pamon and his culinary team. "Hommali", are four talented and professional Opera Singers who will engage with guest, sing live Opera and give a new spin to pop hits sung in an operatic style. 
Opera dinner including aperitif, canapés, 6 course dinner menu and live Opera performance will start at 06:30 pm on December 25th at STAR Rooftop and is priced at 3990 THB net per person (Beverage during dinner not included).
FESTIVE SAXOPHONE JAZZ BUFFET NIGHT
Immerse in the slowly ending of the festive spirit with a casual Buffet Night at STAR. Where Mr. Fu will play smooth, live Saxophone tunes along a Buffet spread of international selection with BBQ Stations, Salad Bar, Samui Oyster Bar, Appetizers and Desserts. Gaze up at the Stars above you and enjoy a wonderful night al fresco. December 26th starting at 06:30 and priced at 1,590 THB net per adult inclusive of soft drinks.
A WHITE AND GOLD NEW YEAR'S AFFAIR
Taking Centre stage at the end of the year is the resort's annual New Year's Eve Gala Evening with a white and gold theme night on December 31st. Dine around three different location with a Cocktail Reception at Sun Lounge, followed by an international Buffet selection with live cooking stations and the finest of Meat and Seafood at Moon. Conclude with DJ Tunes, dance and fireworks at STAR Rooftop. The evening will be filled with live music, show performance, lucky draw and a countdown under the stars. 
Starting at 7:30 pm priced at 4,900THB net per person (excluding beverages during dinner). Children between 4-11 years pay 2450 THB net 
Dress Code: Smart Casual
CHRISTMAS FESTIVE MOVIE TIME
On December 23rd and 29th Silavadee invites guest to gather for an open air movie night at Sundeck. Gather your family around you to enjoy a movie under the stars. Complimentary Popcorn will be served. Guest who wish to dine while enjoying the movie can order a selection of shared snacks, appetizers and tapas at 899THB net per set
Movie time starts at 06:30 pm on December 23rd and 29th 2019
SILAVDEE KIDS CHRISTMAS ACTIVITIES
Children at Silavadee can enjoy a range of free activities during the festive season which starts on December 24th with a complimentary cookie decorating afternoon accompanied by hot chocolate and led by our bakery team. 
On December 25th the little guest are invited to the beach where the recreation team will organize some fun Christmas activities and a complimentary marshmallow chocolate fondue awaits all kids.
Complimentary for in house children between 4-11 years
To make a reservation for any event please contact the Food and Beverage team by dialing + (66) 077960555 or email fbadmin@silavadeeresort.com