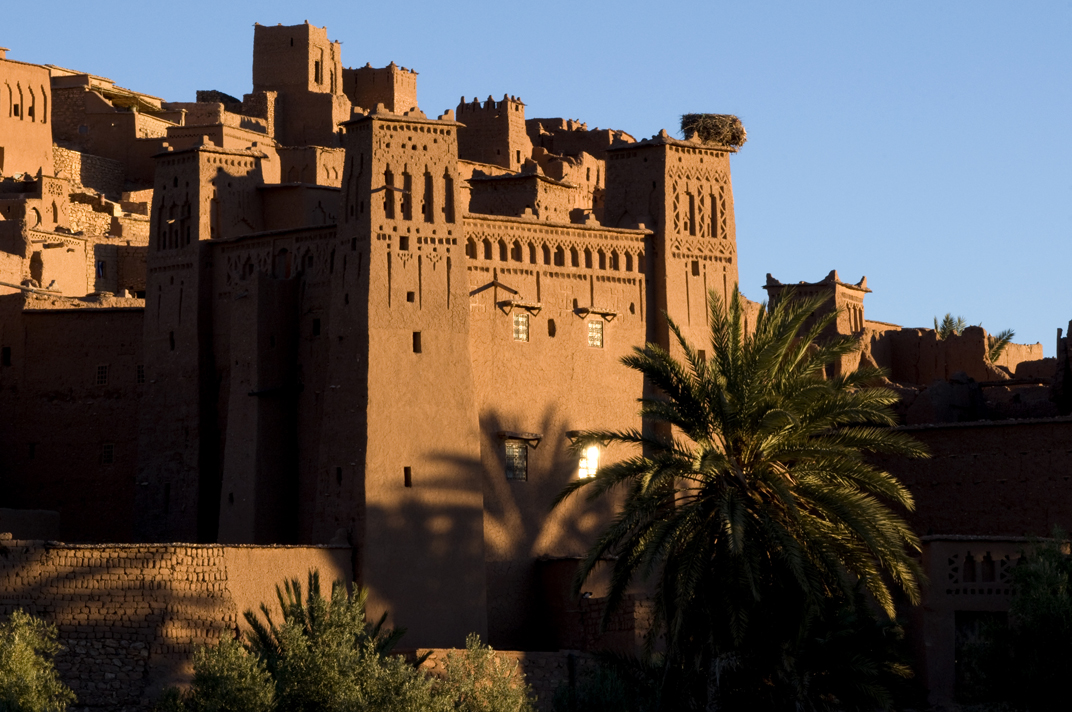 5 Homes in Off-the-Beaten-Path Destinations Iconic to The Game of Thrones
Season 8 of everyone's favourite medieval fantasy, Game of Thrones arrived this week and as fans dissect Episode 1 and look for plot spoilers, guests across the globe say they feel part of the show by staying in Homes on Airbnb.
Looking at guest reviews of Homes in off-the-beaten-path destinations iconic to the show from 2014 to 2018, a growing number of travellers note they feel they're part of the action with Airbnb guest reviews mentioning the show up 550% in Morocco, 467% in Ireland, 406% in Croatia, 386% in Iceland and 218% in Spain.
No matter the king (or queen) you're rooting for, here are 5 Homes on Airbnb perfect for living like your favourite contender for the throne long after the season finale.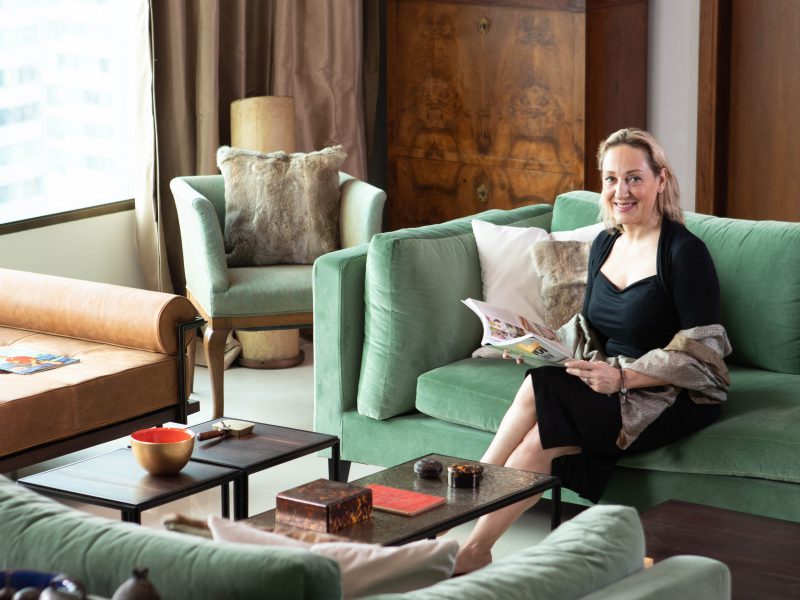 By Lifestyle+Travel
FOR DEFINITE, A HOME IS A PLACE WHERE YOU COULD TRULY BE YOURSELF AND IT SHOULD RECKON YOU TO THE UTMOST ALL AT ONCE. NONETHELESS, CITY DWELLERS MOSTLY COMPROMISE WITH THE EXISTING STRUCTURES WHEN IT COMES TO DECORATING THEIR APARTMENTS OR CONDOMINIUMS. THE GURU, CAROLE BOY, SAID YOU DON'T HAVE TO ALWAYS GO WITH THE FLOW AS SHE SHARES HER EXPERIENCES HERE. "I love redecorating," affirmed Carole after I asked her what her dream job is like. To my surprise, she said she would rather choose to renovate the existing space because "I like to break the wall!" than to work on a new blank one. With the owned place, she could see the function of the space that is being used by the owner in reality and it's her passion to enhance it. Of course, prior to every project she took on her shoulders, finding tune with the owner is crucial. "I can't work if they are not open to my suggestions and ideas," Carole claimed. Although Carole spent most of her life in Paris and the US, she's into everything Asian, especially Feng Shui in which she referred to as the central of life and incorporates it heavily in her work. Another factor that she always keeps in mind is the lighting, as she quoted, "Good space with good lighting is awesome. Good space with bad lighting cannot be good. Bad space with good lighting could be good." The use of material is at the forefront as well when it comes to decorating a place. And for Carole, she prefers natural ones with wood, stone and fabric as her main substances to play around. "There should not be more than three materials being used in one place. One has to keep that in mind," Carole added. Her passion for natural materials runs very deep as she recalled, "I used to live in New York and had a gallery which was called Modern Stone Age in Soho area. It specialised specifically in natural stone and did interior design with natural materials. After we came to Thailand in 2004, we opened a business as an interior design and also we selected very fancy Thai furniture by new designers that made lamps and sofas, and accessories, then exported them to NY to sell in our store dubbed 'Lux Baan' which means luxury house." "I love everything I do, including being an opera singer," said Carole. Apparently, whenever she travels her mind cannot quite set at ease as she always browses through decorating aspects  of the place, while her brain would start tickling how to make it 'more' right. "There are many projects that I was involved in and found it very dear to heart. One of my favourite ones is renovating this duplex apartment in Bangkok which appears to be very cubic and filled with antiques, all very precious. What I did was give each piece a space to breathe so they won't clutter together." The wind has changed and now Carole is back in Paris with an expectant plan of returning permanently to Thailand,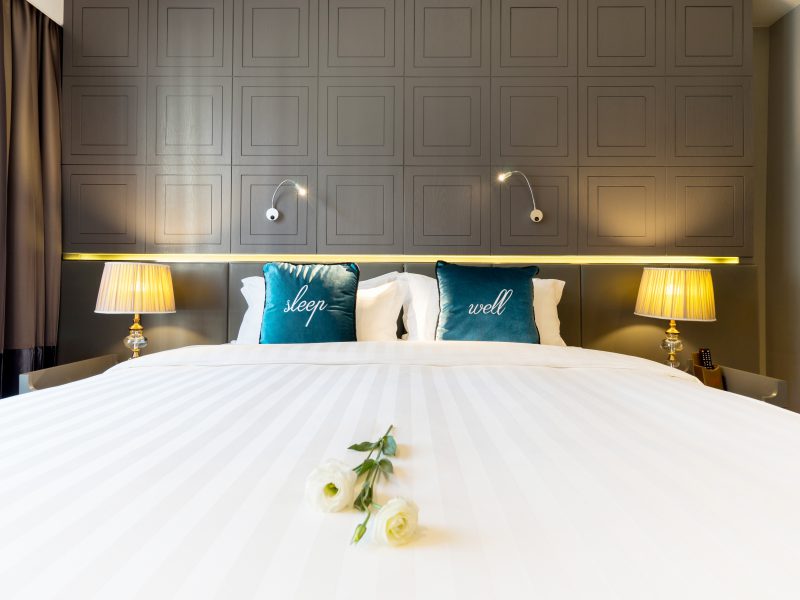 By Lifestyle+Travel
For those looking to get away for the weekend in the heart of Bangkok. The award-winning lifestyle wellness, Well Hotel Bangkok Sukhumvit 20 invites the health-loving travelers for an extra day to enjoy the staycation with Stay Three Pay Two – Book three nights and pay for two. The fabulous stay/pay deal includes a 3-night stay in Superior room at 3,252 Baht, Deluxe room at 3,761 Baht and Executive room at 4,286 Baht.   This package also includes additional amenities to make a glorious weekend away such as daily buffet breakfast for a maximum 2 persons, complimentary 15-minutes Well Classic Partial Massage, credit voucher 500 Baht at The Twist Bar & Bistro. Free room upgrade with late check-out until 4 pm and so much more! Well Hotel Bangkok Sukhumvit 20 is located in the heart of the city and within 10 minutes walking distance to BTS Asoke and MRT Sukhumvit. It is comprised of 235 rooms and suites, with five room types including Superior, Superior Corner, Deluxe, Executive Room and Executive Suite. The two latter room types are equipped with an exercise bike, yoga, Pilates and resistance exercise set. Stay Three Pay Two Package is available for booking and stays from now until 31 October 2019. To be eligible for this promotion, the reservation of a 3-night stay is required. For reservations and information, visit www.wellhotelbangkok.com, email rsvn@wellhotelbangkok.com or call +662 1275995.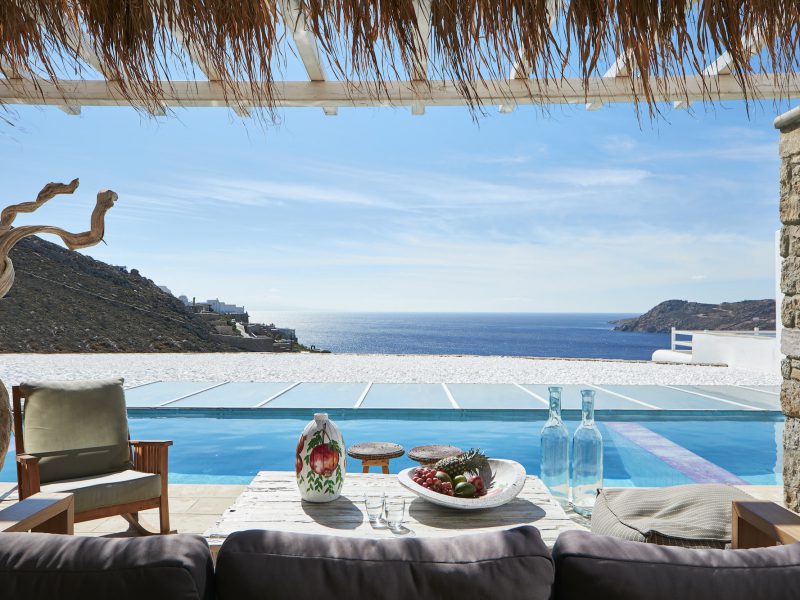 By Lifestyle+Travel
This Summer, travel in style to the luxurious destination of your dream and experience luxury at its finest at one of these hotels. Here are our top 5 unforgettable holiday destinations for those who know about and enjoy the finer things in life. Perfecting the Art of Summer Combining understated luxury with traditional local architecture and contemporary elegance, the Myconian Collection's portfolio of hotels offer unparalleled accommodation and amenities. Start your mornings with private yoga and Pilates sessions on the lush green grass of your private garden. Enjoy exclusive aerial views of Mykonos and the Cyclades Archipelago with a helicopter charter directly from the resort's helipad. A fleet of limousines and Range Rovers (and the resort's chauffeurs) will see to it that you travel comfortably around the island while private yacht cruises mean you can enjoy the pristine turquoise waters of Mykonos' remote coves and other top destinations on nearby islands, including Santorini and Paros. More information, click. Reimagine your Summer in Jerusalem Jerusalem is a capital forever being rebuilt, reimagined. For those lucky enough to live here, this means that one of the oldest cities in the world is also one of the youngest. The luxurious rooms and suites at the Mamilla Hotel capture this dialogue of time and texture. Walk in and encounter a vibrant mix of sensuous contrasts. Every detail is designed and carefully selected by renowned interior architect Pierro Lissoni. Luxury touches abound, from the imported Frette linens to pure Bvlgari amenities. More information, click. Discover the Black Forest Centrally located in the renowned German spa town of Baden-Baden, Brenners Park-Hotel & Spa is an urban oasis set in a private park facing the famous Lichtentaler Allee. Discover the beautiful Black Forest countryside with a drive out in one of the hotel's three classic cars – a Porsche 928, a VW Samba bus named "Oskar", or VW Beetle Convertible called "Herbie". Set off with a picnic from Brenners Park-Hotel & Spa, stop wherever takes your fancy and enjoy a hamper of salmon sandwiches, chocolate cake, champagne and other delicacies, freshly prepared for you by the hotel's chefs. More information, click. Family Fun In Dubai Stay with your family in Dubai and enjoy complimentary tickets to entertainment attractions. A family escape to remember. Armani Dubai Hotel curates personalised, luxurious experiences for you and your family. Create unforgettable memories with your family and choose from an exciting array of nearby must-see attractions. Stay 2 nights and enjoy benefits such as Daily buffet breakfast, and tickets to Reel Cinema or Dubai Ice Rink per person per stay. More information, click. Go from Forest to Fairway Spend two nights at Treetops Lodge plus two nights at Kinloch Club and enjoy an additional fifth night complimentary at the lodge of your choice. Explore the wilderness of Treetops Estate or enjoy a round of world-class golf overlooking Lake Taupo and combine two iconic lodge experiences. Escape to a secluded forest getaway, wander native trails through pristine forest, and forge enduring connections with the people and the land. Follow that with a day on the greens challenging yourself on their championship