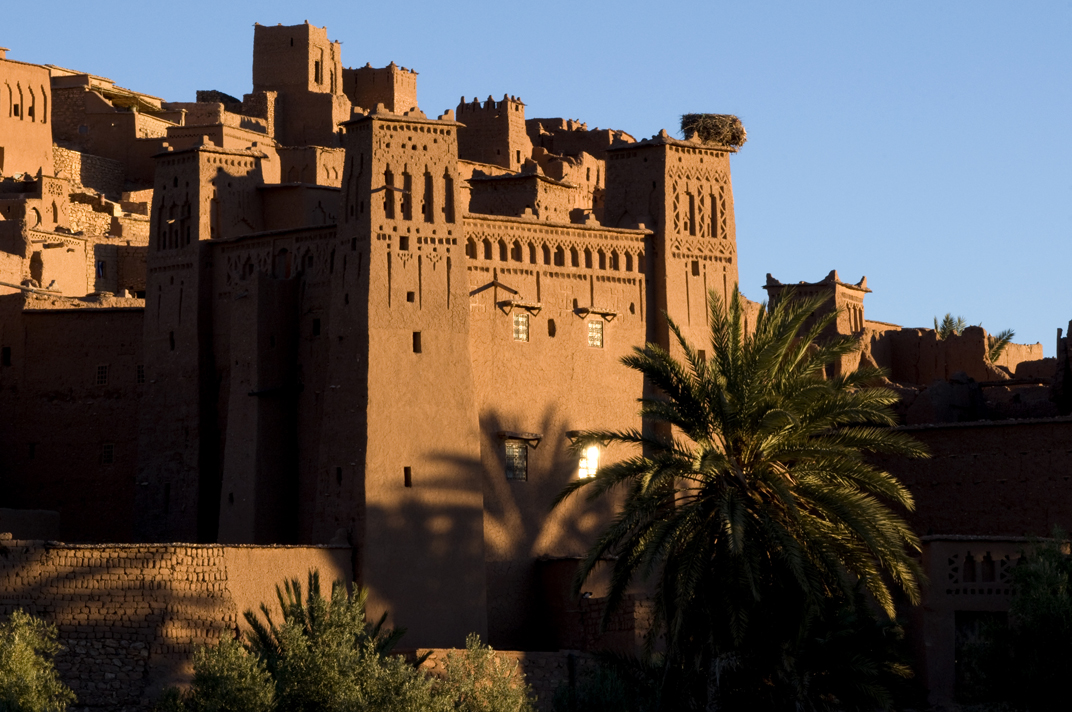 5 Homes in Off-the-Beaten-Path Destinations Iconic to The Game of Thrones
Season 8 of everyone's favourite medieval fantasy, Game of Thrones arrived this week and as fans dissect Episode 1 and look for plot spoilers, guests across the globe say they feel part of the show by staying in Homes on Airbnb.
Looking at guest reviews of Homes in off-the-beaten-path destinations iconic to the show from 2014 to 2018, a growing number of travellers note they feel they're part of the action with Airbnb guest reviews mentioning the show up 550% in Morocco, 467% in Ireland, 406% in Croatia, 386% in Iceland and 218% in Spain.
No matter the king (or queen) you're rooting for, here are 5 Homes on Airbnb perfect for living like your favourite contender for the throne long after the season finale.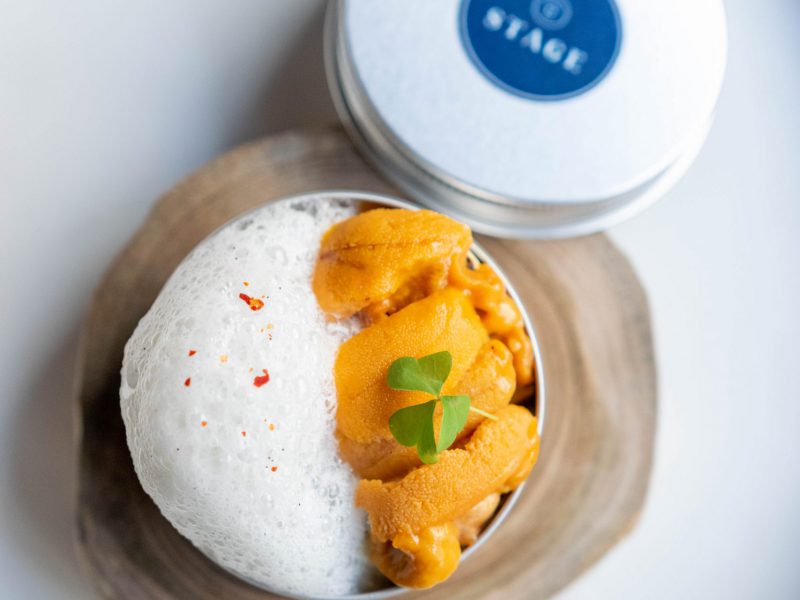 By Lifestyle+Travel
Hidden in the bustling Ekamai area is an unmissable spot for all food connoisseurs: Restaurant Stage. Led by Chef Jay Sangsingkaew, who has obtained years of experience in French gastronomy, every single dish she and her team design is filled with creativity that creates utmost delectability. Having been a "stage", meaning apprentice in French, at world-famous L'Atelier de Joël Robuchon, she implements French techniques and adds touches of Modern European cuisine to the fares. Besides, the team is devoted to finding ingredients of highest quality and makes the best use of it. This is why their crafts are purely charming. By the time I visit the place, they are serving Nordic-inspired cuisine, which is quite an unusual experience in Bangkok. Snacks served to trigger the appetite are melt-in-your-mouth dried aged duck with shallot gel and cracker topped with ikura, to be enjoyed with kombucha. From the Sea comes next inside a shell. The pearl inside comprises 3 types of seaweed, poached-then-grilled squid giving fantastic texture, and passion fruit gel dressing. After the appetisers is a metallic box of wonders with ultimately refreshing senses. Placed right before me is fresh Hokkaido Bafun Uni that hides brown crab below itself. The sided white foam is made with Hokkaido milk corn and vanilla with subtle saltiness added. The bites are paired with Junmai daigingo sake, which is the highest grade of Japanese rice wine. As preservation has been a Nordic lifestyle for a long time, the chefs play with such tradition in a creative way. The slices of white tuna belly confit, smoked trout, and pickled mackerel may look quite simple, but they are exceptionally tasty, especially with pickled white asparagus and horseradish ice cream. Apart from being heavenly in taste, it is a very nutritious dish with essential fatty acids. Moving on from the sea, From the Land is quite a unique dish of meticulously dry-aged venison tartare, served with truffle dressing, lavender, and clove. Pairing with a glass of earthy Pinot Noir, this is a blissful sensation. The previous dishes are already wonderful, but the next plate surprises me even harder. A Spanish Carabineros is transformed into palatable cuisine. Its head is added to the stock, which is used to cook the rice, and then transfigured into a crispy chip. Its alluring body is brushed with citrusy olive oil that helps bring out the best of its flavour. The Carabineros is to be savoured with classy Wiener Gemischter Satz wine with the right balance between sweetness and bitterness. It's time to take a short break before the next best thing with some small bites. Delectable Caviar Bun and mouth-watering Abalone are served with rare Savoie Chignin-Bergeron wine with amazing aftertaste. Before the experience ends, they make sure that I am satiated with special Meat Loaf, a homey menu that is turned into an impressionable encounter. It is a combination of A4 Hokkaido Wagyu and A5 Australian Wagyu, topped with truffle, served alongside with peach jam and mashed potato. It's stunning how such simple-looking food can taste and smell elegantly good. Granny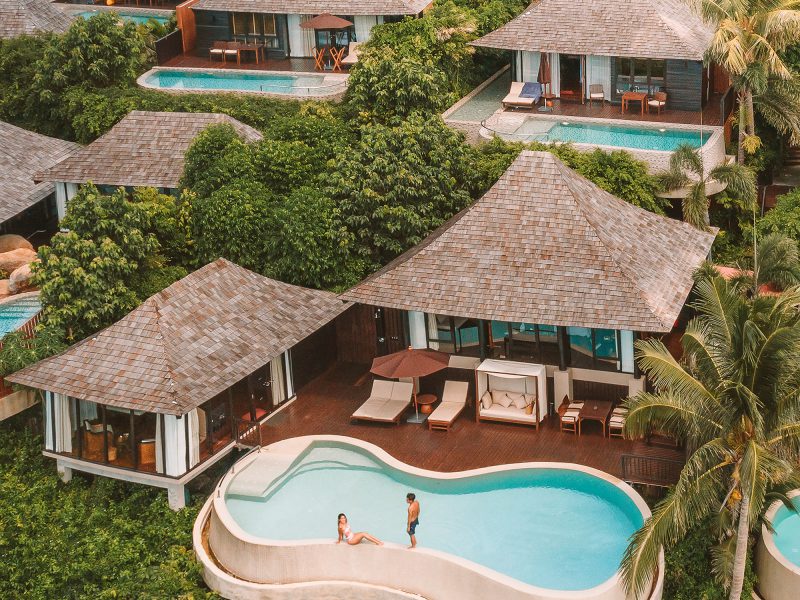 By Lifestyle+Travel
Silavadee Pool Spa Resort is ready to welcome back all guests with new measures from 1 June 2020 onwards and introduces flexible and valuable promotions, as well as "Stay with Confidence and Travel Worry-Free" measures to keep you safe. After its re-opening, new safety measures will be implemented based on guidelines of the Thai government and the World Health Organization (WHO). The new measures highlight the extra level of sanitation, disinfection and wellbeing as follows: Temperature check, availability of hand sanitisers, increased frequency of cleaning, using Ozone machines in each accommodation prior to check in. Online Registration to shorten the check in procedure at the resort. The international standard of social distancing with limited contact between guests and team members is respected during arrival, staying, dining and facility usage in the hotel Disinfection procedures to high contact surfaces and more. Sanitiser and complimentary masks are available for each guest. Means of communication between guests and team members are offered online by Line or Whatsapp. Fitness center is available for private usage with appointment. Flexibility to enjoy facilities and services such as a-la-carte breakfast, open air dining venues, private resort activities and spa treatments. Paperless check out with electronic invoices issued online by email. At Silavadee, all guests can rest assured that safety and security are the resort's top priority. The resort is offering flexibility and support for all new reservations made through special offers, which can be found at www.silavadeeresort.com/promotion For new reservations or adjustment of reservations, please contact rsvn@silavadeeresort.com or call +66 (0) 77 960 555.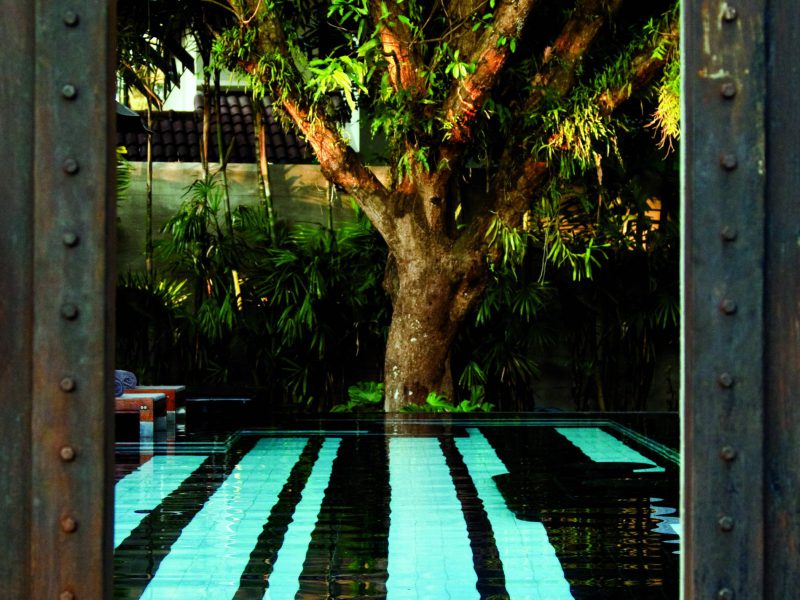 By Lifestyle+Travel
In just a few minutes after my arrival in Phuket, I enter a paradise of meticulousity, where history meets creativity. Hidden behind a mid-sized entrance is a gigantic place that feels like a tropical getaway of my dream, filled with wondrous trees and pleasing-to-the-eyes spaces. Being art-and-service-oriented, The Slate defines its own "new luxury", which is alluring enough to attract peace-seekers from all over the world, and none of whom leaves without pleasant memories. SETTING THE SCENE The idea behind The Slate is originally derived from Phuket's history of tin mining combining with fine aesthetics, resulting in a one-off stay that keeps the mind beautifully sane with the finesse of Bill Bensley, the mastermind behind the hotel's design excellence. Right from the lobby, I get to study one-off antiques, which are appliances that were once in use, and spend some time in an in-house art gallery. It's magical how every single detail is beautifully curated, and even choices of plants that forms vast tropical garden here are stunning. Also, with a family pool that resembles a refreshing oasis, 2 gorgeous adult-only infinity pools with pool bars, and the Nai Yang Beach within one-minute walk, I can beat the heat whenever I want to, in fascinating ways. GETTING COMFORTABLE The 177 well-appointed villas and suites ensure you can find your dream stay with utmost privacy, while staying so close to nature. My nights in a Pearl Bed Suite are soul-soothing thanks to comfy bed and the gorgeous scent in the air, as well as the outdoor bathtub. A seamless fuse between bold and unlaxing designs is one of the amazements The Slate has to offer. If you are seeking a long, indulgent getaway, The Slate is undoubtedly the place. The Bensley Suite with a plunge pool is a crown jewel of design with sophisticated details, where every inch is the work of art. Pool Villas at The Slate are like dreams that come true, presenting themselves as artsy houses in the midst of lush verdure. DINING OPTIONS To specify a strong suit of this place is quite a difficult thing to do, as other scenes here, in addition to the wondrous accommodations, are as compelling. You won't need to leave the place for a special meal, as the outlets at The Slate serves delectable excellence to your table from day to night, whether you want to savour authentic Japanese cuisine at Rivet & Rebar, truly Thai tastes at Black Ginger, or international fares at Tin Mine, not to mention the restaurants' ambience and design that are strikingly exquisite. If you are here on Sunday, never miss the brunch whatsoever. WHY I'D RETURN  There are a lot more creative wonders to be discovered here. If my soul feels weary, I would definitely fly myself Phuket and just relish in the days at The Slate to come out more rejuvenated than ever. ONE OR TWO QUIBBLES… I cannot think of one. THE SLATE 116 Moo 1,  Saku, Thalang, Phuket  83110, Thailand T. +66 (0) 76 327 006 W. www.theslatephuket.com FACEBOOK @theslatephuket INSTAGRAM @theslatephuket Text by Pakvipa Rimdusit