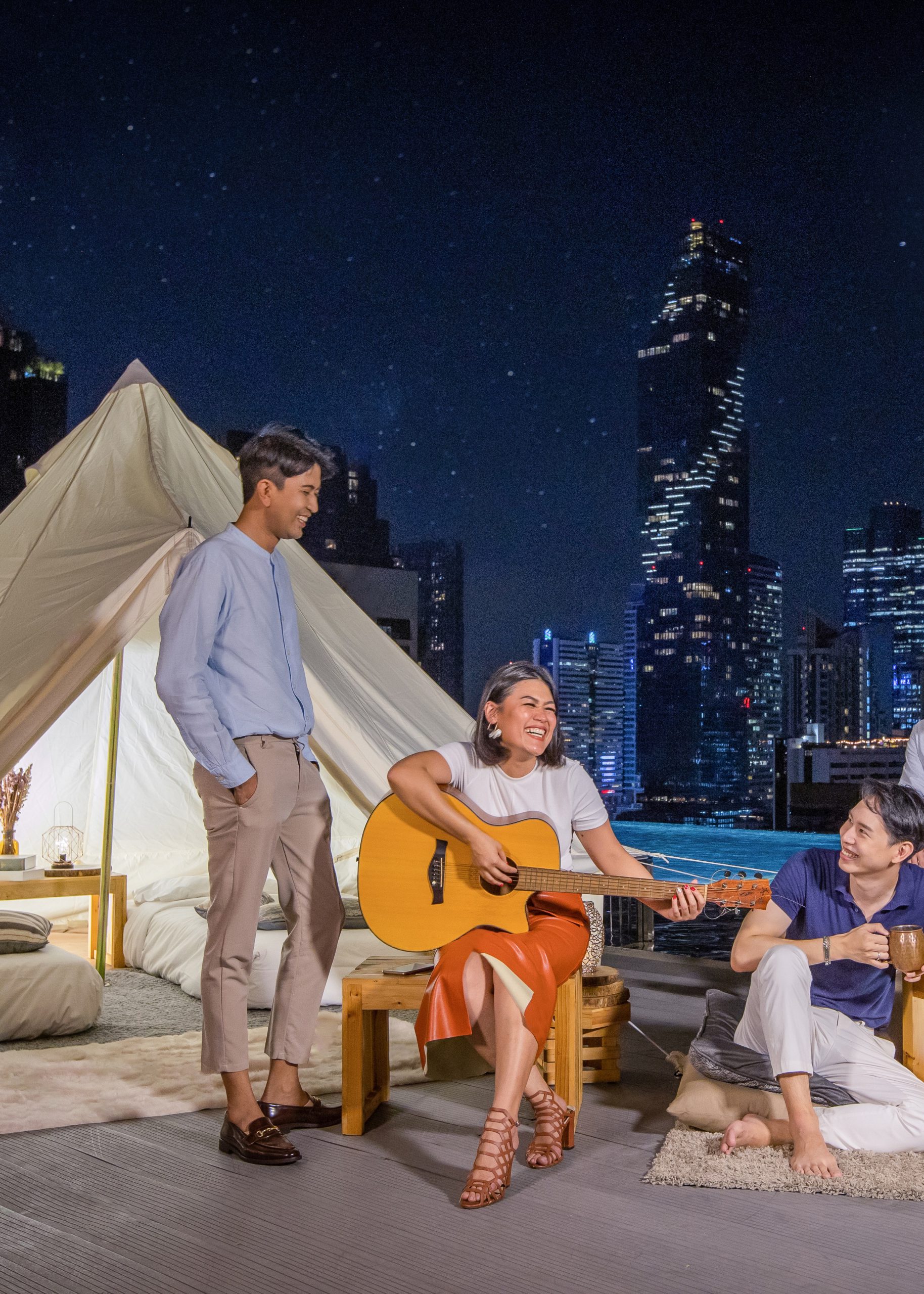 Glamourous Glamping in the City at Bangkok Marriott Hotel the Surawongse!
Bangkok Marriott Hotel The Surawongse brings you to a whole new GLAMPING experience without having to leave Bangkok! "Surawongse Glamping" has landed in Bangkok for the very first time, transforming the hotel's pool terrace into your one-off outdoor get-together, with the whole space all-to-yourself for ultimate enjoyment with an exquisite choice of indulgent tailored menu and beverages while soaking in splendid views of the glittering city under a starry sky.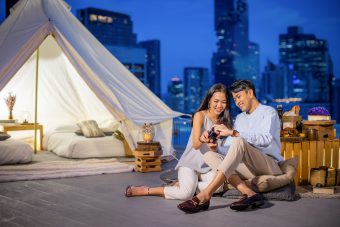 Open for booking for every Friday, Saturday and Sunday, and starting from this 18 December onwards. Priced at THB 2,888++ per person, including dinner and beverages. The package is for 2.30 hours and 2 – 10 persons.
For more information and booking, please contact pawika.j@marriott.com or send us Facebook message via www.facebook.com/marriottsurawongse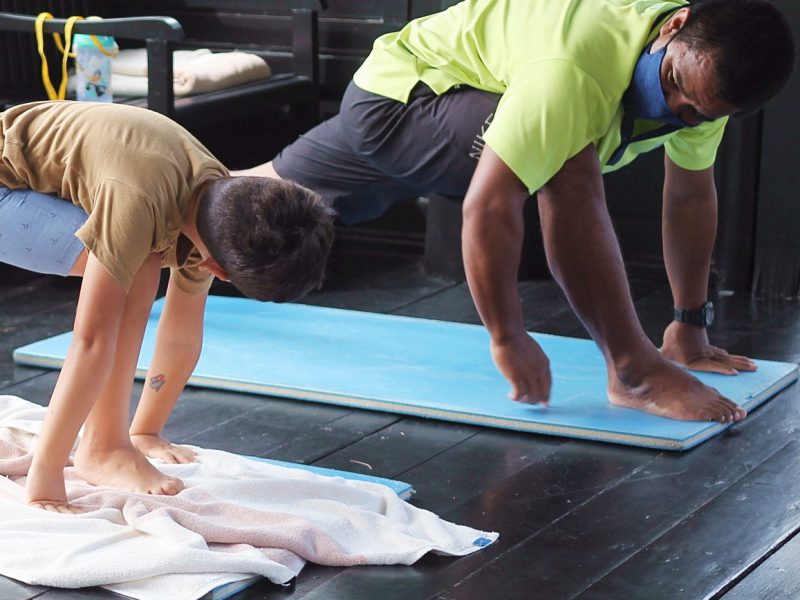 By Lifestyle+Travel
As people are heading toward more health-conscious lifestyles, Dusit International launches its new group-wide wellness concept, Devarana Wellness, aiming to enhance guest's experience at Dusit Hotels and Resorts worldwide with well-being elements inspired by traditional Thai and Buddhist wellness principles. Devarana Wellness cares for physical and mental well-being of all Dusit's guests by inviting them to slow down and relish in self-care, as well as offering them one-off wellness experiences. By fusing ancient Thai healing practices into innovative practices, Devarana Wellness concept delivers holistic well-being based on 3 key principles: Pause (yoga, meditation, breathwork, Thai herbal medicine, and activities that enhance emotional resilience); Focus (personalised food menus and fitness and movement activities for physical vitality); and Growth (workshops focused on sustainability, community outreach programmes, and special retreats for families, couples, and business and leisure travellers); alongside other wellness micro-moments to pamper your body and mind throughout your stay. Each property will focus on guests' most shared concerns including destressing, detoxifying, and enjoying a deep restorative sleep. For further details, please visit www.dusit-international.com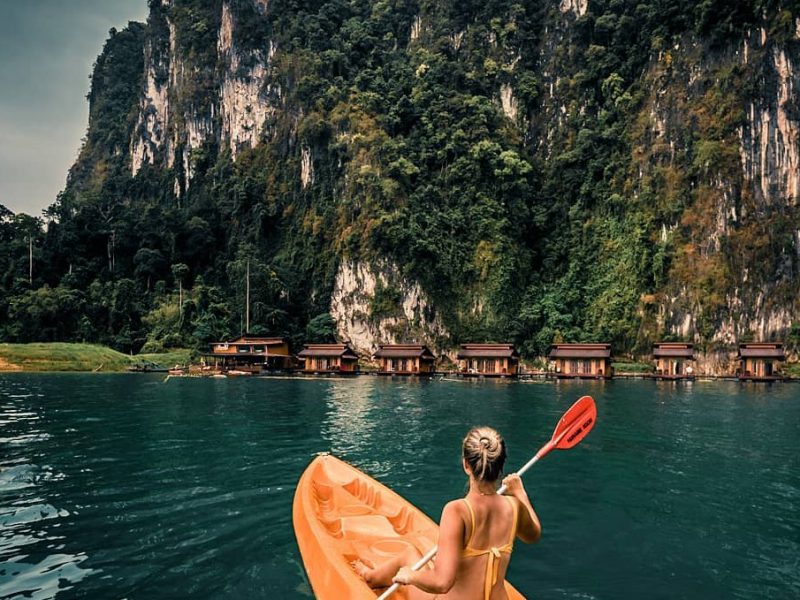 By Lifestyle+Travel
Even though it would take some more time for tourism to get back to the normal state, you can still look forward to bright days at the beach, adrenaline-rushing activities, or a romantic conversation in an embrace of mountains. Now, you can #TiewThip (meaning "imaginary travel" in Thai) to these high rated places recommended by booking.com, starting with picking a card that suits your emotion best, so you know where you want to set foot in once it's safe to do so. Card No.1: Adventure This card shows that you are craving for an adventurous trip. With a venturous instinct, you are seeking for destinations where you can express your curiosity and athleticism while exploring the beauty of nature. One of the best choices for travelers who seek an adventure-based trip is Kanchanaburi. There are plenty of outdoor activities that can be joined whether it be mountain climbing, hiking, trekking tour or zipline while kayaking on the seemingly endless river or the big dam is always a top of mind activity for everyone. At the Panvaree Resort, guests in the raft resort are surrounded by breathtaking scenery of the river and can enjoy an all-free private kayak. Card No.2: Relaxing This card reveals your true simple need to take a relaxing trip to de-stress and spend quality time close to the stunning coast. If you desire a relaxing trip that is close to nature - get refreshed and enjoy the peaceful and stunning surroundings of Khao Yai, Nakhon Ratchasima. Have you ever visited DusitD2 Khao Yai on your best weekend trip? If not, why don't you plan your next trip at this resort which offers verdant views, which harmoniously goes along with the deluxe decor design. Card No. 3: Instagrammable This card shows your creativity and self-expressive spirit as you are a content creator! You always seek to explore the hidden or off-the-beaten track destinations, and opts to stay in unique accommodations in order to differentiate yourself from the crowd. If the uniqueness and picturesque spots matter to you, destinations that offer breathtaking views of nature as Phuket is the must-visit one. The Surin Phuket is surrounded by coconut trees on the white sand private beach with its clear turquoise waters, this beachfront property is the perfect tropical getaway, and perfect location to capture your memorable shots. Card No.4: Sustainability This Card reveals the traveler's true soul of conservation with a will of traveling that creates a positive impact to the environment and society. Have you ever imagined that travelers can take a trip while also supporting the destination's recovery efforts and that their money's going back into the local community. Let's explore what Koh Samui has. To make your journey more sustainable, consider an eco-friendly or green accommodation. Anantara Bophut Koh Samui Resort is one of the eco-accommodations available on Booking.com. This resort offers a luxurious stay with plenty of leisure activities, whilst ensuring ecological conservation and partnerships with local communities through their practices. Moreover, travelers can enjoy their evening by visiting a nearby local market or area in order to support the local economy.

By Lifestyle+Travel
It's been a year already since Airbnb has launched compelling Online Experiences to invite people to travel virtually during the COVID-19 pandemic. The Online Experiences allows you to still dig deep into local culture and share passions with the Hosts while staying safe at home. For an one-off virtual experience in Thailand, no matter where you are, you can Visit The Hidden Thai Village, learn about the History & Culture of Transwoman - Thailand, and try Street Dance with Smiles from Step Up. If you are a food aficionado, don't miss The Northern Thai Pantry! Various categories of the Online Experiences are available to satisfy your unique wanderlust. With a slow-but-steady increase of the number of the vaccinated, it opens up to more actions. Some new Online Experiences categories have emerged and have been gaining a lot of interest from people worldwide like the category of Outdoor Activities, Dance, Music, and Fitness & Recreation. Here are some of Airbnb's most popular Online Experiences to date: From My House to Yours, Thai Cooking (most booked Online Experience in Thailand in 2020) Sangria and Secrets with Drag Taste Spice Up Life with Thai Food World's Top Coffee Masterclass 'True vs False' Funny Historical Game Pasta with the Grandmas GINspiration History & Cocktails at Home Master Northern Thai Dish with Insider Irish Village, History, Culture & Craic Secrets of Magic Looking ahead, Online Experiences will continue to support Host earnings, provide unique opportunities for human connection, and create new ways to draw travel inspiration from home. Keep your passport in your drawer, sit on your comfy couch, and explore the world now with the Online Experience.