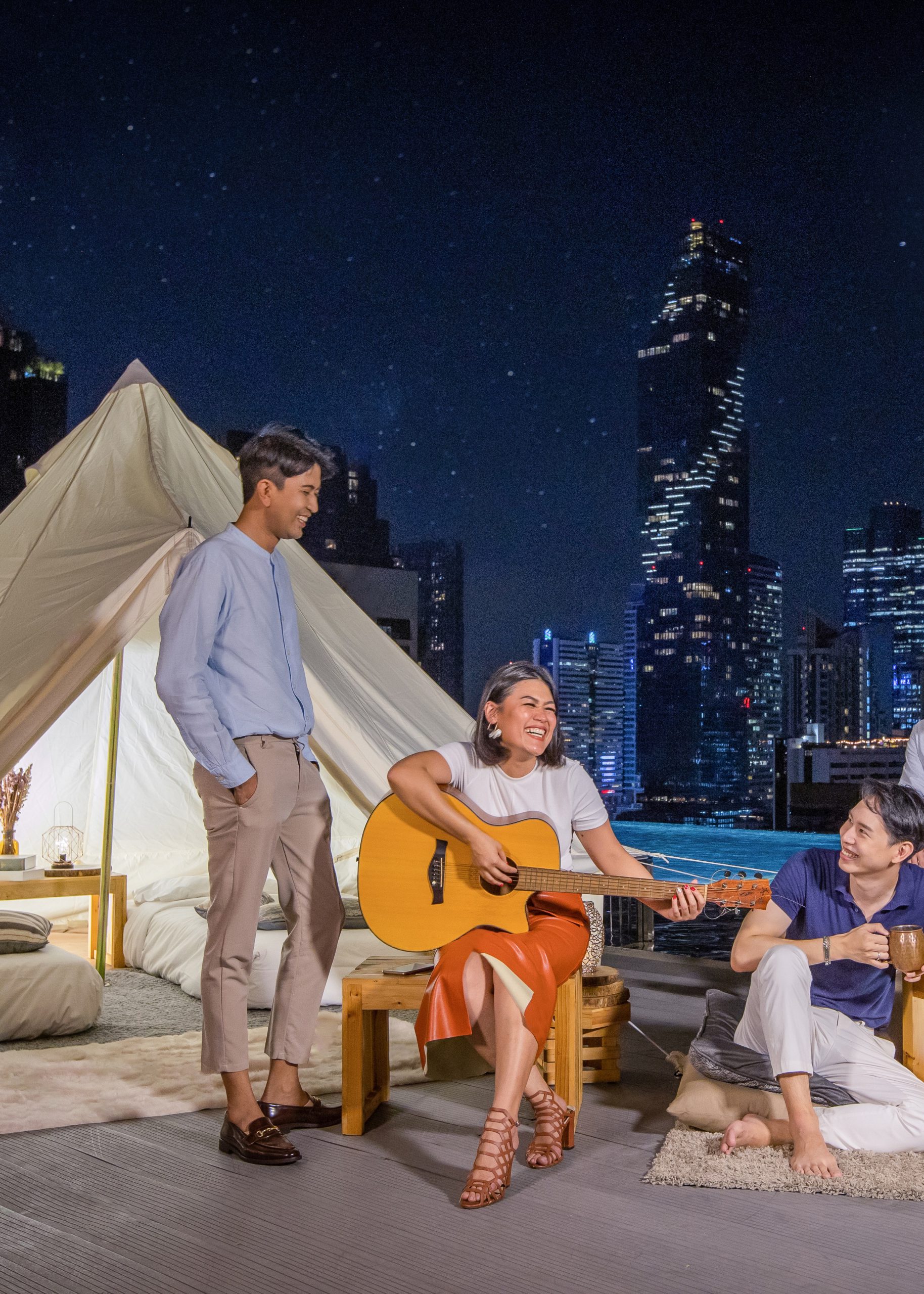 Glamourous Glamping in the City at Bangkok Marriott Hotel the Surawongse!
Bangkok Marriott Hotel The Surawongse brings you to a whole new GLAMPING experience without having to leave Bangkok! "Surawongse Glamping" has landed in Bangkok for the very first time, transforming the hotel's pool terrace into your one-off outdoor get-together, with the whole space all-to-yourself for ultimate enjoyment with an exquisite choice of indulgent tailored menu and beverages while soaking in splendid views of the glittering city under a starry sky.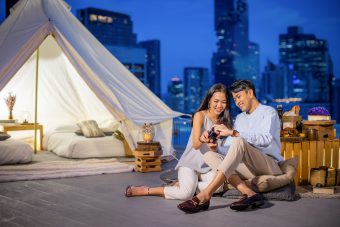 Open for booking for every Friday, Saturday and Sunday, and starting from this 18 December onwards. Priced at THB 2,888++ per person, including dinner and beverages. The package is for 2.30 hours and 2 – 10 persons.
For more information and booking, please contact pawika.j@marriott.com or send us Facebook message via www.facebook.com/marriottsurawongse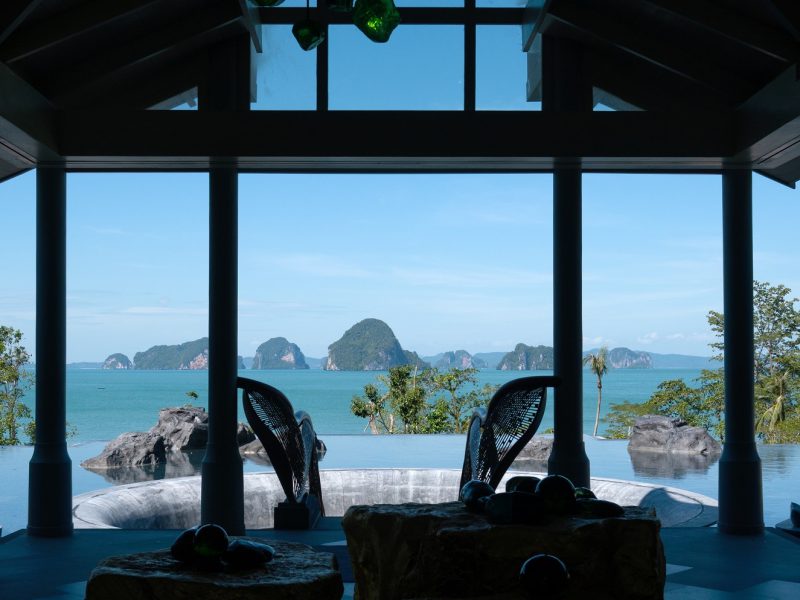 By Lifestyle+Travel
Tranquil beach in the front, majestic Naga Crest Hill in the back, when Banyan Tree Krabi's superior location meets the resort's first-rate facilities and stellarly blend-into-nature design, days at Banyan Tree Krabi is purely paradisiacal. SETTING THE SCENE To relate with its marvelous surroundings, Banyan Tree Krabi infuses the story of Naga, the mythological sea creature that is believed to once inhabited in the Naga Crest Hill, into its concept, making water, nature, and Naga-inspired designs the predominant parts of the theme. GETTING COMFORTABLE Comprising 72 exquisite pool villas and pool suites, all of which overlook the western horizon, you are sure to always have the best view, especially when the sun sets over scattered karsts. Their interiors are painted with lighthearted palette of light woods, light marble, and white, with vast spaces and modern facilities to ensure your ultimate comfort. Besides, you can be pampered by Banyan Tree's signature scents in room whenever you want to. DINING OPTIONS All-day-dining The Naga Kitchen offers a mouth-watering array of international breakfast buffet and a-la-carte selections in a beautiful setting. Krabi's famous bites like roti and other Southern-style foods are also featured in the choices, and they are delicious. Up on the hill sits Saffron, Banyan Tree's award-winning Thai restaurant, serving traditional cuisine with a creative twist created by adroit chefs who has obtained great knowledge in Southern-style dishes. For a more romantic dinner, you may savour dishes at the seaside "Bird's Nest" tables. Beachfront Kredkaew Bar is a cosy spot to savour tasty tapas along with reinvigorating drinks. WHY I'D RETURN With a number of natural attractions in the vicinity, Banyan Tree Krabi would be a nice base for my future exploration. In addition, the suite and spacious beachfront lounging areas are so soul-rejuvenating that I wish I had spent a lot more days unwinding here. BANYAN TREE KRABI 279 Moo 3, Nongtalay, Muang, 81180 Krabi T: +66 (0) 75 811 888 E: Reservations-Krabi@banyantree.com W: www.banyantree.com/en/thailand/krabi FB: @banyantreekrabi Text by Pakvipa Rimdusit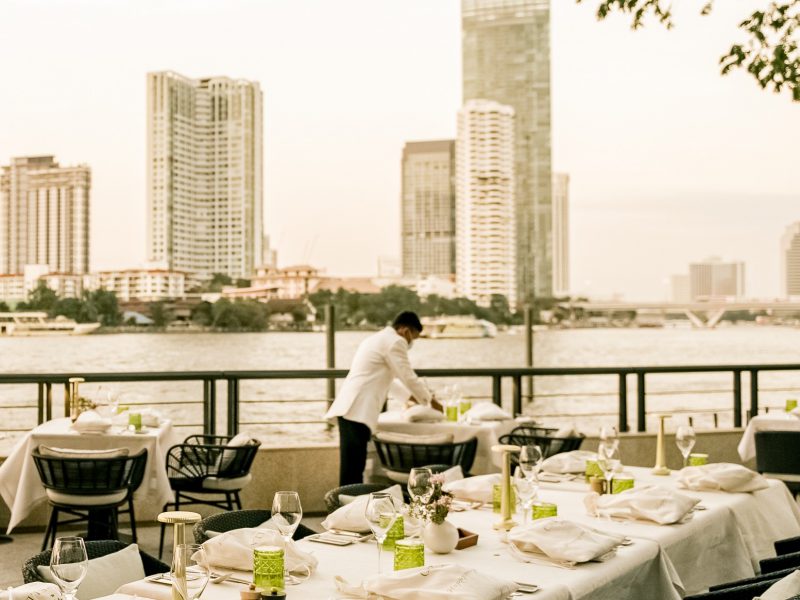 By Lifestyle+Travel
For this Sunday's family get-together, award-winning Capella Bangkok invites you to celebrate Father's Day with your loved ones with euphoric lunch and brunch. At riverfront Phra Nakhon Restaurant, treat your dad with heavenly family-style brunch, serving authentic Thai favourites with free-flow wine and Champagne. The Father's Day brunch is priced at THB 4,000 net per adult and THB 2,000 net per child of 12 years and under, with optional free flow drinks starting at THB 1,300 net per person. Available from 12:00 to 15:00. At Côte by Mauro Colagreco, pamper your dad with a famed Riviera-inspired gastronomy specially prepared for Father's Day by Chef Davide Garavaglia. The Father's Day Carte Blanche lunch comes with truffle and wine pairings, priced at THB 8,100 net per person and THB 3,900 net per person additional for wine pairings. Available from 12:00 to 14:00. For more information and reservations, please email info.bangkok@capellahotels.com or call +66 (0) 2 098 3888.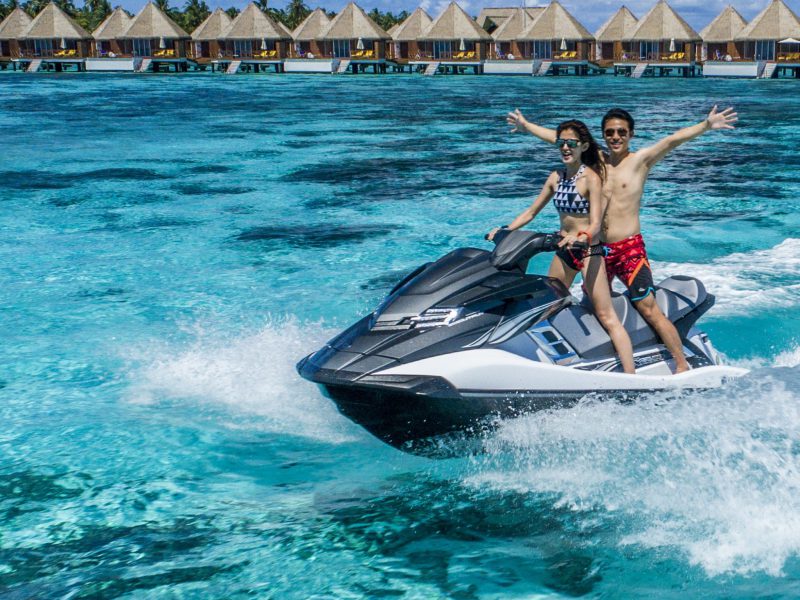 By Lifestyle+Travel
To take luxury to the next level, Accor introduces its brand new 'ultra all-inclusive' concept, debuted at Mercure Maldives Kooddoo, inviting you to indulge in endless F&B offerings, as well as a selected array of activities with no additional charge. The 70-villa boutique resort brings the best of the Maldives' liveliness to the Kooddoo Island, offering mesmerising vista of gleaming Indian Ocean and top-notch facilities in the tropical paradise. With the new concept, not only you can savour meals and drinks as much as you like, whether you are fond of Italian dishes, seek comfort in international favourites, or would love to experience authentic Maldivian flavours, as well as 40 international wines on offer and daily buckets of beers, you can also enjoy an endless array of thrilling excursions and relaxing activities that are complimentary for guest staying for 5 nights or more! Those who stay from 5 to 7 nights can pick an excursion and an activity to experience during their stay, whereas guests staying for 8 days or more are able to choose 2. Excursions include sunset fishing, a dolphin cruise, or guided snorkelling along the house reef. For activities, you can opt for a spa treatment at the resort's Suvadiva Spa, experiencing jet skiing or dive deep into the unspoiled Indian Ocean with the resort's five-star PADI Dive Centre. For more information and reservation, contact H9923@ACCOR.COM or visit www.mercuremaldiveskooddooresort.com/all-inclusive-benefits