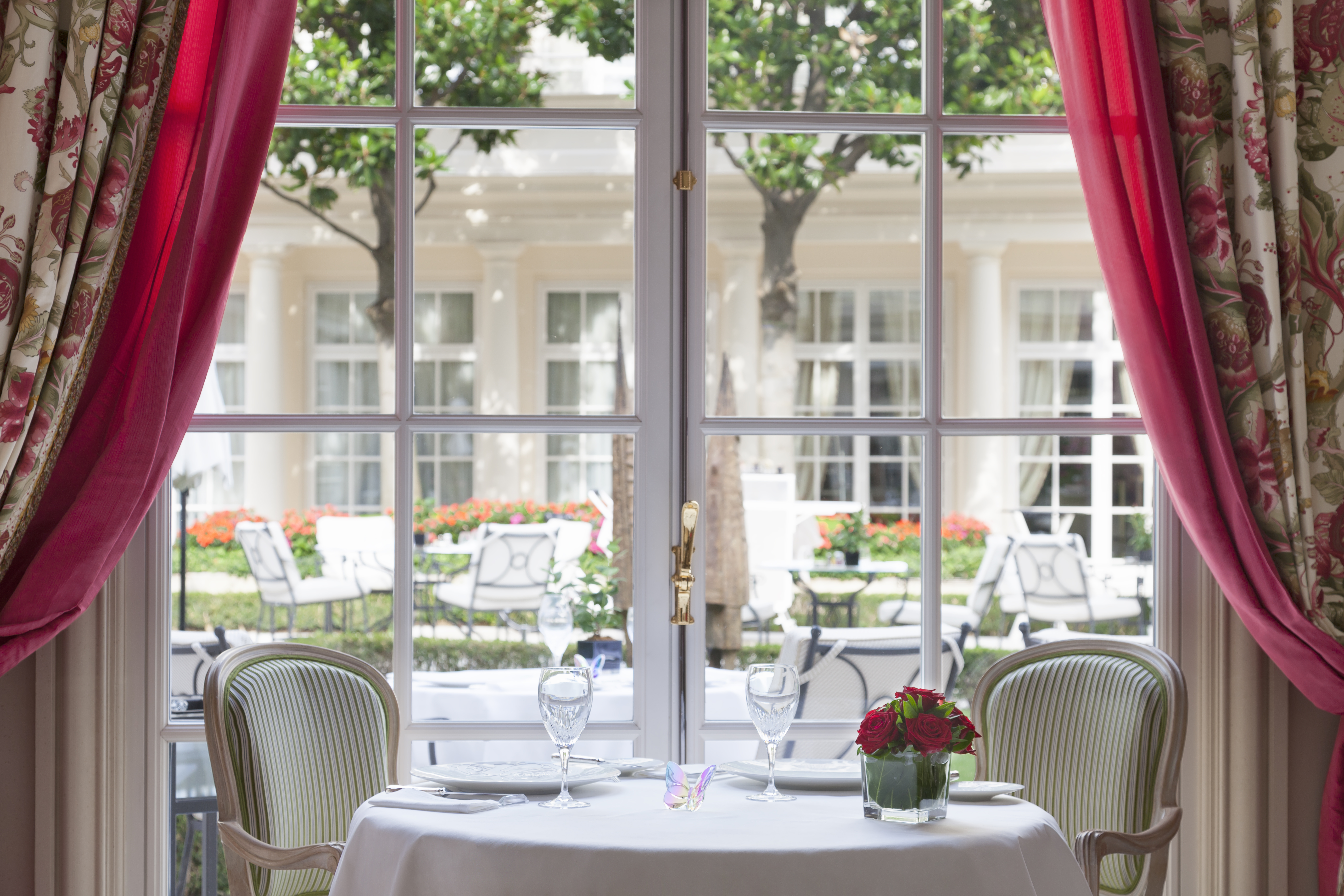 4 Notable Eateries of Le Bristol Paris
Usually when I travel, I spare a maximum of one meal to dine
at the hotel's outlet and go out to hunt for authentic scrumptious
local food elsewhere. It, however, was not the norm here at Le Bristol Paris,
as I made an effort to return to the hotel, just to savour
its delectable dishes repeatedly.



Le Bristol Paris stands bold in the heart of Paris, just off the prominent Champs-Elysees which is home to notable eateries such as Epicure Restaurant, The 114 Faubourg Brasserie, Café Antonia and Le Bar. All of these are under the close supervision of Eric Frechon, the acclaimed Michelin-starred chef, who quoted: "I make the food I like to prepare, that I like to eat and love to share." His dedication is vivid and he's not ready to compromise things that are not executed to perfection, resulting in the journey of the "Living Bread", in which he travelled to seek the authentic substances, processes and mediums to bake the perfect bread to serve to his food aficionados. After extensive tests, hands-on sessions and researches, Le Bristol Paris's basement is now the hub of a mill to grind flour that Frechon specifically chose, for immediate use. The outcome is the list of lipsmacking breads and pastries that make a visit to Le Bristol Paris totally worth it.


Epicure Restaurant
Dining at Epicure Restaurant is a truly exquisite experience with the crystal chandeliers, finest tableware, shiny cutlery and attentive staff, as well as the delectable menu. The grandiose windows overlook the French garden and allow daylight to shed the stiffness from the atmosphere. Frechon aims to create Epicure to be 'a restaurant in a palace' rather than 'a palace restaurant', and his attempt was paid off when Epicure Restaurant received three Michelin Stars for ten consecutive years.
Breakfast 7-10.30am
Lunch 12-2pm
Dinner 7-10pm
A jacket is required for gentlemen.
---
The 114 Faubourg Brasserie
Decorated in a warm palate of orange and red with paintings on the wall, The 114 Faubourg Brasserie sits in the new wing of the hotel and features French dishes with a twist via the creativity of Frechon and his team. The restaurant received one Michelin Star and is operating up to its prestigious standard. Duck pâté en croûte with pickled vegetables, Artichoke soup with pan-seared foie gras and black truffle emulsion and Beef tar tare with Oléron Marennes oyster cream and yuzu are amongst the not-to-be-missed menu.
Lunch (Mon-Fri) 12-2.30pm
Dinner (daily) 7-10.30pm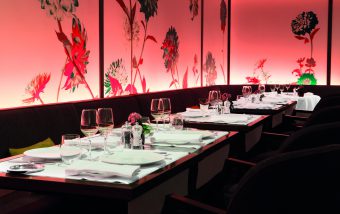 ---
Café Antonia
With the interior focused on the French 18th-century style, and the flamboyant paintings displayed around – including the prominent one of Queen Marie Antoinette – Café Antonia provides cosy spaces to lure with a variety of seating to choose from, including an elegant sofa, armchairs and the list goes on. Here is where you would witness Parisian chic personas flooding in with their peers for a drink and something to nibble on a casual day. Café Antonia serves light and creative dishes which, of course, are crafted by Frechon. Breakfast 8-10am
Lunch 12-3pm
Tea time 3-6pm
Dinner 6-10pm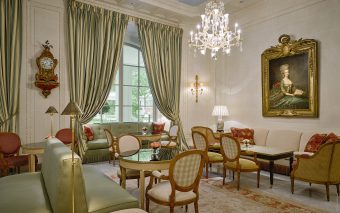 ---
Le Bar du Bristol
End your culinary exploration at Le Bar du Bristol where different styles and eras meet under the frescoed ceiling of a romantic sky. An assortment of art is on display around the space while the vibe is energetic and fun. On Tuesdays to Saturday evenings, live DJs are there to mix electro sounds and the vintage atmosphere. An extensive list of drinks are available, and custom-made ones are also possible, while Frechon designed a tapas assortment to lure every spirit.
5.30pm-2am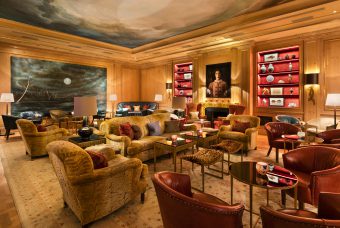 ---
LE BRISTOL PARIS
112 rue du Faubourg Saint-Honore, 75008
Paris, France
T: +33 1 53 43 43 00
E: reservations.lebristolparis@oetkercollection.com
W: www.oetkercollection.com/hotels/le-bristol-paris
Text by Urasa Chittamvanich