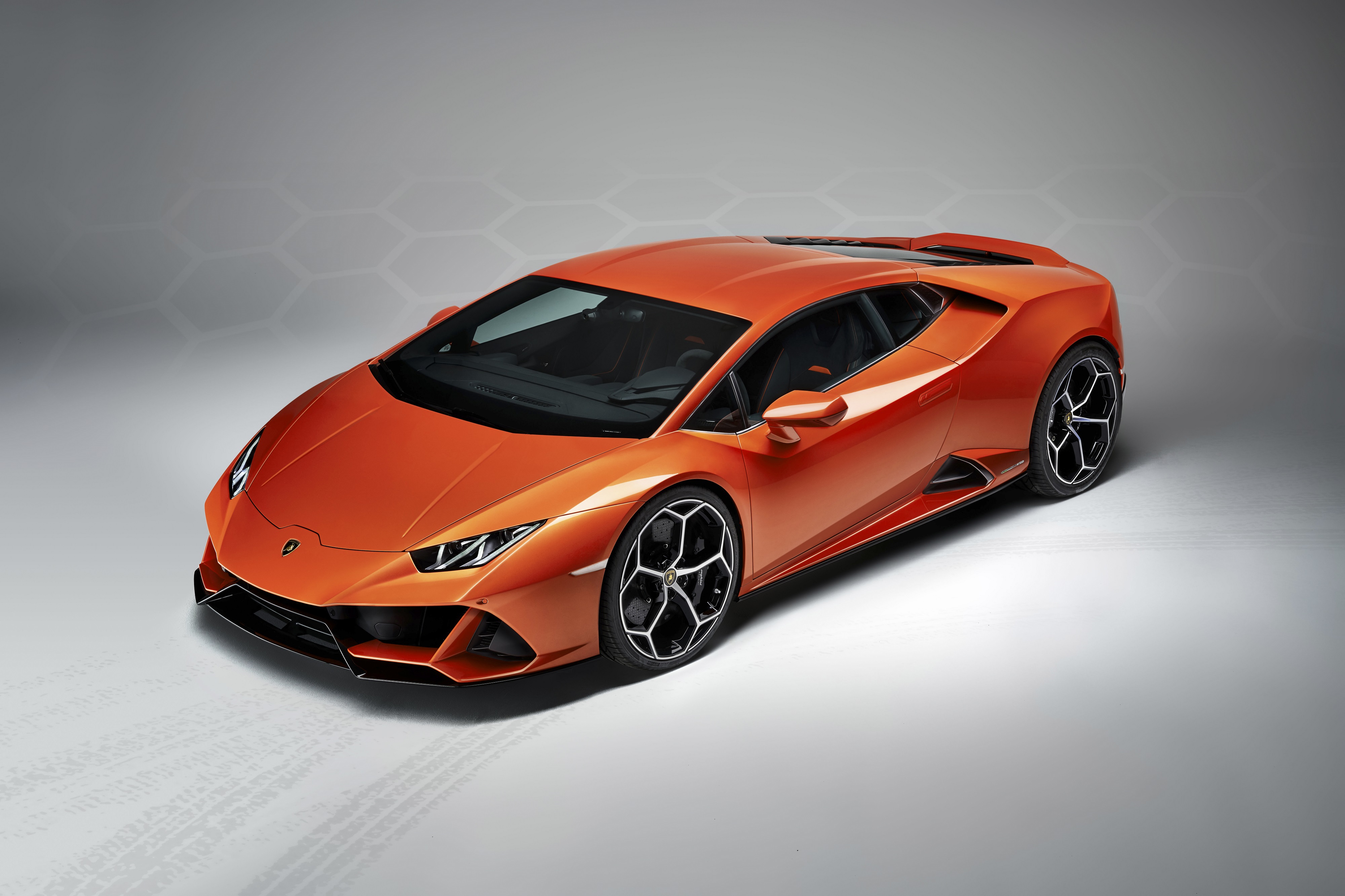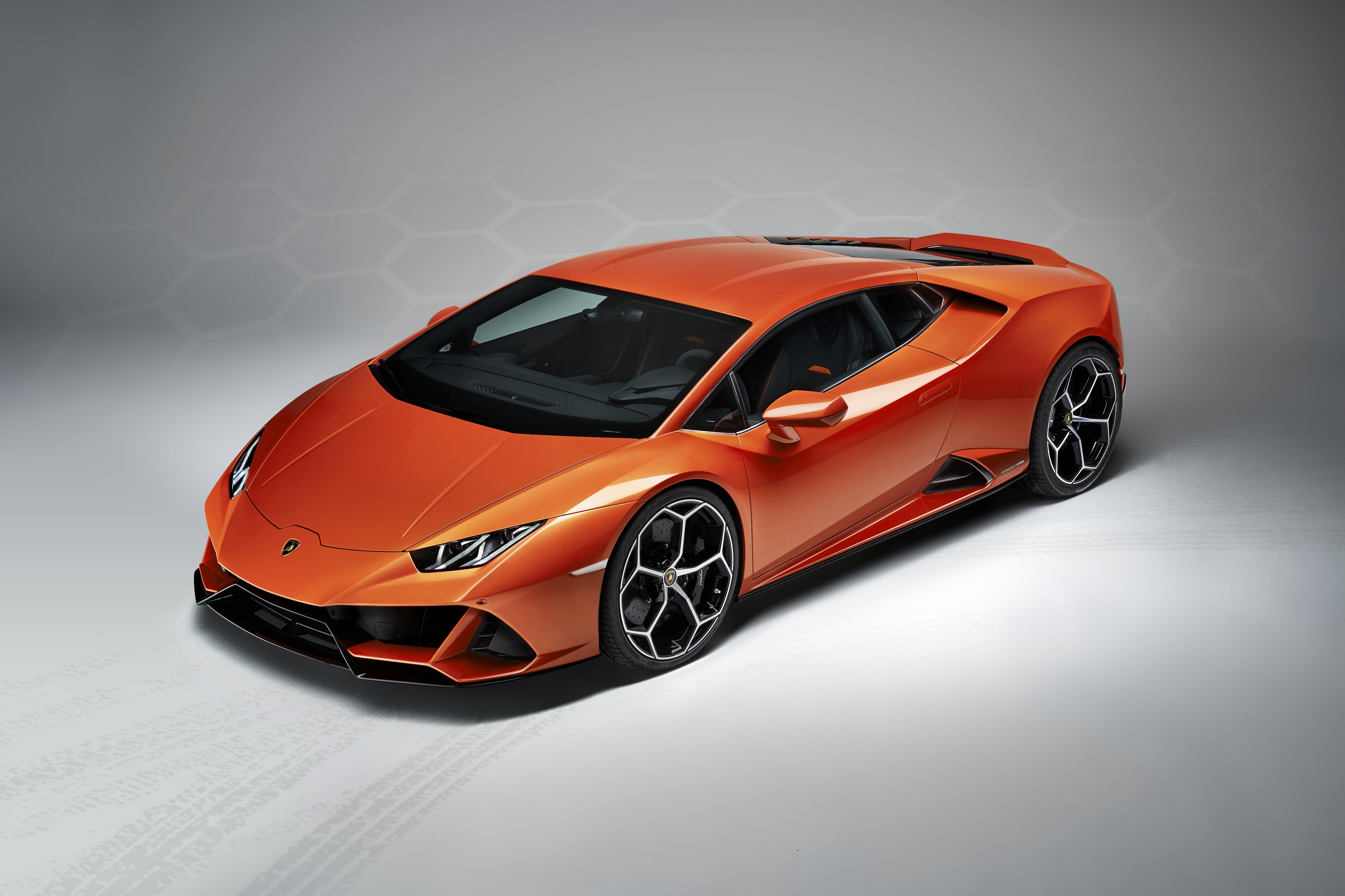 The New Lamborghini Huracán EVO Launch in Thailand
Lamborghini Bangkok organized the launch of the new Lamborghini Huracán EVO super sports car with a luxurious design and V10 engine providing top performance through Lamborghini Dinamica Veicolo Integrata (LDVI), a CPU controlling the performance of 4-wheel-drive system and rear-wheel drive model with accuracy from the movement of the car, to improve its driving responsiveness and granting the driver complete control over every aspect of the car's movement. Furthermore, the car features a new aerodynamic design that is five times more efficient than ever.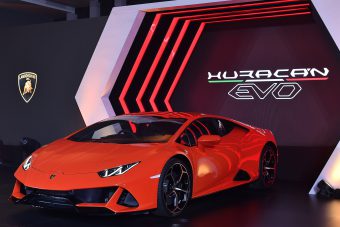 The performance of the Huracán is not only equipped with 640 hp and 600 Nm torque, but also the latest infotainment technology available today including an 8.4" infotainment touchscreen. It is embedded in the center console to make it easy to control everything literally at the touch of one's fingertips including car seat controls, air-conditioning, and even controlling the LDVI system in real time as it has connectivity, making it directly linked to Apple CarPlay, as well as having connections to the web radio, video players, giving voice commands to Siri, dual-camera touchscreen, telemetry recording and analysis, and even a hard disk with ample storage capacity.
The Lamborghini Huracán EVO is also hailed the newest icon of the raging bull stable because it is truly unique in offering owners a customised choice of colours for both its interiors and exteriors. Its luxurious interior remains functional with the latest lightweight alloys such as Lamborghini's patented Carbon Forged Composites which is only manufactured at each customer's orders, at prices starting from 24,590,000 baht.



The Huracán EVO features the 5.2 l naturally-aspirated Lamborghini V10 engine, uprated to produce higher power output and an emotional and powerful sound, with Titanium intake valves and refined lightweight exhaust system. The Huracán EVO outputs 640 hp (470 kW) at 8,000 rpm with 600 Nm of torque delivered at 6,500 rpm. With a dry weight of 1,422 kg the Huracán EVO reaches a weight-to-power ratio of 2.22 kg/hp, accelerates from 0-100 km/h in 2.9 seconds and from 0-200 km/h in 9.0 seconds. Braking from 100 km/h to 0 is achieved in just 31.9 m, with a top speed of more than 325 km/h.It is more efficient than ever when driving with a dynamic automated Torque Vectoring System that allows the driver to control the car speed regardless of road conditions. It also includes a new feature that is the heart of this model and core to improving its performance, namely the Lamborghini Dinamica Veicolo Integrata (LDVI), which uses a Central Processing Unit to analyse and assess conditions to allow the driver more control over the environment, creating the ultimate driving experience.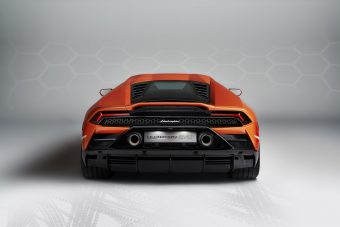 There is also the Lamborghini Piattaforma Inerziale (LPI) system which assesses the speed and angle of the care to maintain its balance and dynamism at all times. This is an upgrade of its efficacy to version 2.0 of the previous model as it was developed precisely to improve its dynamism and accuracy as every single shift and movement of the chassis is monitored in real time.
The car also has a better traction control system that renders it more stable when setting off in addition to keeping its balance at all times, and preventing the car from sliding out of control when taking on curves. The new Lamborghini Dynamic Steering (LDS) system has a new Rear-Wheel Steering system to improve the level of control.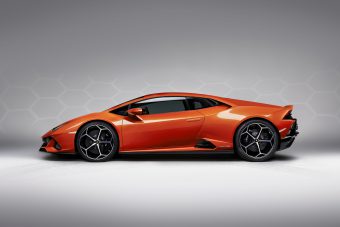 Aficionados of the raging bull can experience this new level of luxury in heart-stopping style with the newest super sports car at Lamborghini Bangkok, the largest and most completed showroom and service center in Asia Pacific on Vibhavadi Rangsit Road. Moreover, true blue Lamborghini fans can see the Lamborghini Huracán EVO firsthand at the 40th International Motor Show 2019 held at Challenger Hall 1-3, Impact Muangthong Thani