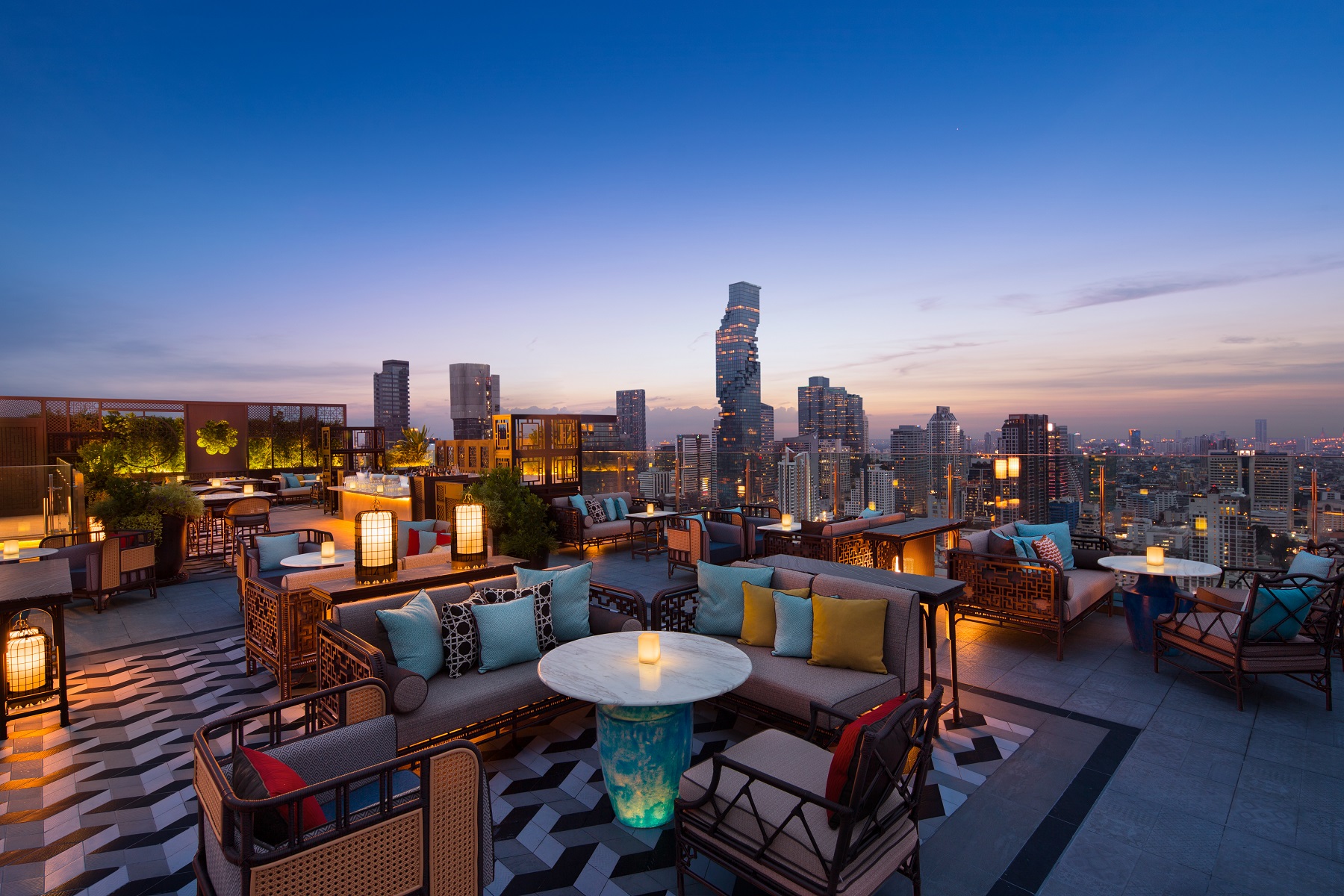 Leap Year Babies Eat for Free at Bangkok Marriott Hotel The Surawongse
To celebrate the once-every-four-year birthday for those who were born on 29 February, Bangkok Marriott Hotel The Surawongse offers a very rare yet exclusive for the leap year babies this 29 February 2020.
FREE 1 bottle of Sparkling Wine at Yào Rooftop bar for the first 29 persons, who was born on 29 February, to book the table for 29 February 2020 directly with Bangkok Marriott Hotel The Surawongse
FREE lunch or dinner buffet at Praya Kitchen for anyone who was born on 29 February and, even more special with 29% discount offered for every single one in your table who join the birthday celebration. The promotion is offered for a minimum 2 booking guests, including the leap birthday person.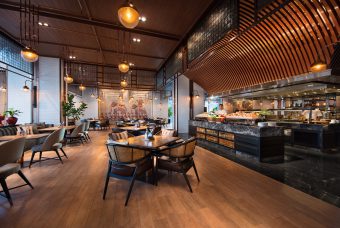 The Leap Year promotion at Praya Kitchen and Yào Rooftop Bar at Bangkok Marriott Hotel The Surawongse is reserved for direct booking with the hotel only at 02 088 5666 or booking through Facebook Messenger; facebook.com/marriottsurawongse. Available on 29 February 2020. ID card is required in order to redeem.
For more information and reservation, contact 02 088 5666 or visit www.bangkokmarriottsurawongse.com.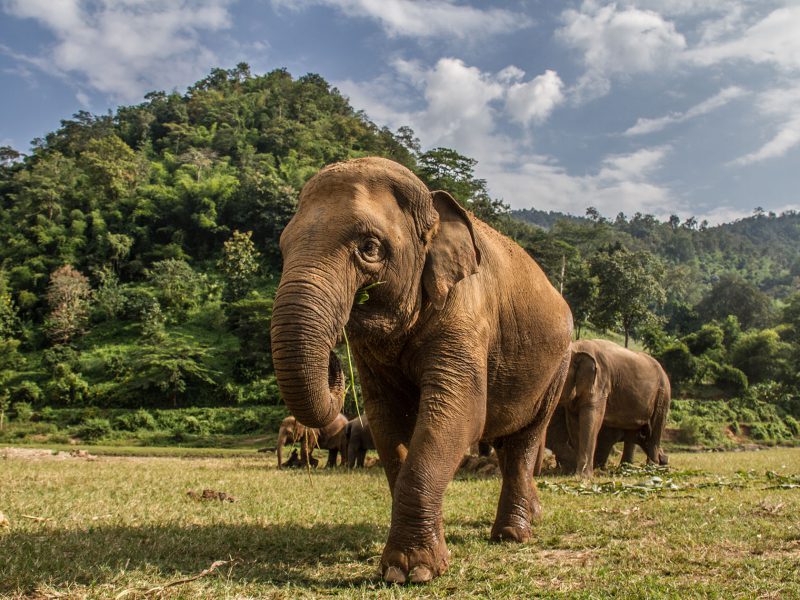 By Lifestyle+Travel
Elephant Nature Park in Chiang Mai, and many other camps in Thailand have closed their doors due to the current Coronavirus situation, which apart from resulting in unspeakable hardship for the elephants, could seriously hurt Thailand's tourism industry in the future if no support is forthcoming soon. This is the opinion of Saengduean "Lek" Chailert, owner of Elephant Nature Park and founder of Save Elephant Foundation, who believes many of the closures will be permanent.  "I have been to visit many of the camps and the situation is very serious", she says. "The elephants have been chained up since the tourists stopped coming. They are very stressed and upset. Some have started to attack each other from being chained up all day and several have bite wounds as they are fighting over food. The pregnant elephants are also stressed and not doing well at all." What does that mean for the future? "If there is no support forthcoming to keep them safe, the elephants will either starve to death or may be put onto the streets to beg. Alternatively, some may be sold to zoos and some may be returned to the logging business (which officially banned the use of elephants in 1989 due to its cruel nature). It's a very bleak outlook unless some financial help is received immediately," says Lek. At Elephant Nature Park, which houses more than 3000 animals, many disabled or emotionally unstable, a frantic fund-raising effort is underway for food and medical needs. Some of the elephants need intensive, regular veterinary care. On her Facebook post today, Lek thanks donors, saying: "I have been in touch with more than 30 elephant camp owners to help them find a way out. My ability to help these animals is an extension of your generosity, I cannot do it without your help. There is no amount too big or too small to impact the lives of these animals. 100% of each donation is tax deductible and goes directly to Elephant Nature Park. I will share these donations with elephants in other camps as appropriate." HOW TO DONATE TRUNKS UP (https://jointrunksup.org) is a certified supporting organization which is currently MATCHING all donations, dollar for dollar, up to US$45,000. Donations can be made via the site. Where the money will go: US$30 will feed an elephant for a day US$20 will feed a dog or cat for one week US$10 will feed a pig, cow or buffalo for one week US$8 will feed a monkey for one week US$5 will feed a rabbit for one week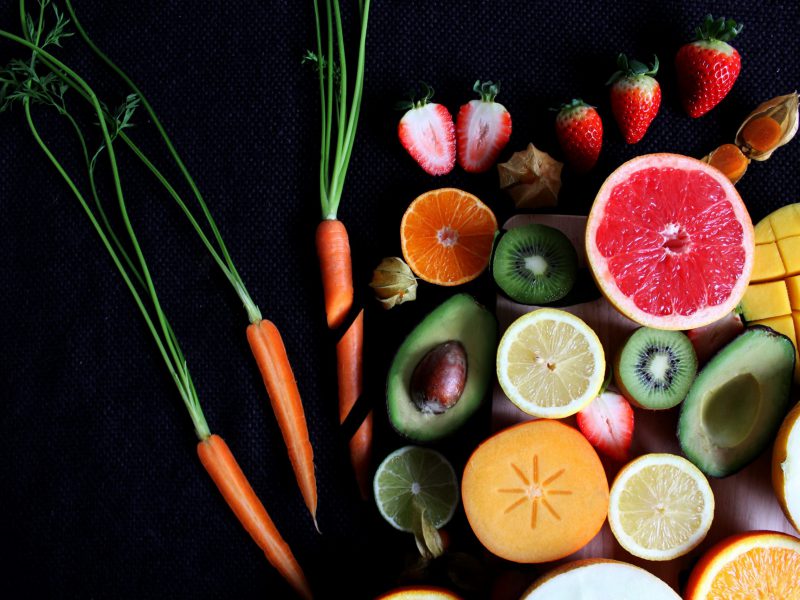 By Lifestyle+Travel
The best way to boost your immune system is on a wholefood, low sugar diet.  The more nutrient dense foods you can get in on the daily, the better. There are five significantly potent immune boosting nutrients that will give your body an extra wall of defense. Zinc Zinc is a well-loved mineral in the immunity world.  It nourishes and supports the innate (first defense) and adaptive immunity (long-term, has memory).  Zinc is a co-factor for over 200 enzymatic reactions within the body, with many of these being immune dependent mechanisms.  It supports the thymus gland in adaptive T-cell production/regulation and acts as a free-radical scavenger.  We love zinc as it supports against viruses and bacterial pathogens and promotes healthy function and integrity for our white blood cells: macrophages, neutrophils, natural killer cells, T-cells and lymphocytes. Food Sources:  Pumpkin seeds, sunflower seeds, egg yolks, seafood, oysters, beef Vitamin C This is probably your go-to nutrient when it comes to immune boosting superstars, and all for the right reasons!  Vitamin C (ascorbic acid) is one of the bodies most essential antioxidants, and unfortunately we need to get it from external sources.  Vitamin C has shown to significantly strengthen the body's immunity, particularly during times of stress and infections.  White blood cells have high concentrations of vitamin C that are essential to all levels of defense against free radicals, pathogens and inflammation.  It helps to upsurge white blood cells (first defense and adaptive) communication, durability and pathogen killing abilities! Even better, if you have those nasty lymphatic inflammatory conditions, vitamin C contains substantial detoxification and anti-inflammatory properties.  This is a great nutrient to have on hand for viruses, bacterial infections – especially for systemic or respiratory conditions. Food Sources:  green leafy vegetables, citrus fruits, kiwis, papaya, strawberries, mango, red peppers, and cabbage. Kiwis and strawberries are some fruits that are high in Vitamin C.   Vitamin A Vitamin A comes in many different molecular structures, retinyl palmitate is one of the most abundant forms and retinyl esters are found mainly in animal products such as: eggs, liver, fish oils, milk and butter.  Plants provide us with the precursors to Vitamin A in a carotenoid form, this proceeds to further biochemical reactions to make Vitamin A.  Plant sources are mainly found in orange coloured fruits/vegetables and dark green leafy vegetables: papaya, squash, carrots, spinach, broccoli, sweet potatoes, kale, and pumpkin.  Carotenoids have potent antioxidant effects in the body and can improve our immunity by nourishing our white blood cells and lymphatic detoxification.  Vitamin A is excellent for skin and gut integrity, which is our first line of defense from the exterior pathogenic world. Vitamin D Vitamin D is best sourced from UV sunlight, it is obtained through 2 pathways: activation within the skin and through the diet.  If you receive adequate levels of sunlight, usually you would not need to supplement vitamin D.  Unfortunately, many of us live in rather gloomy climates where supplementation is vital.  Vitamin D has been shown to significantly regulate immunity and to support auto-immune conditions.   This wonderful fat-soluble vitamin also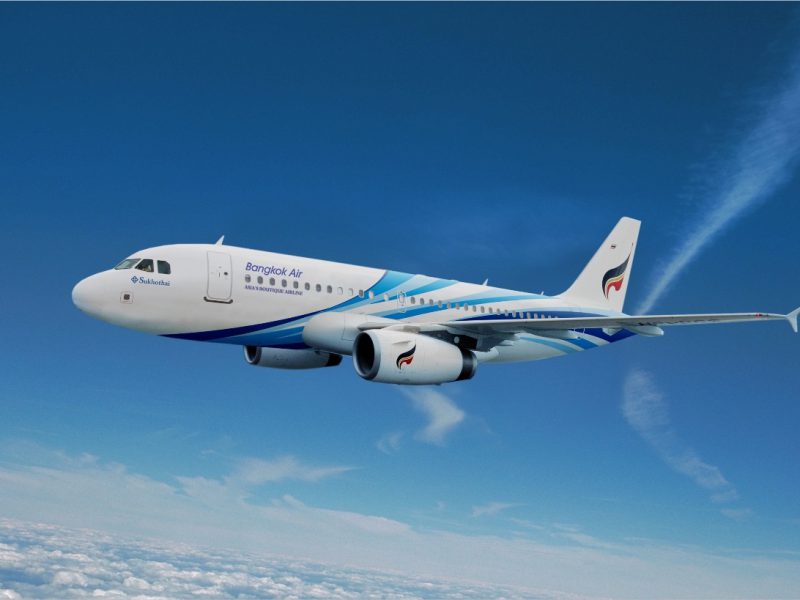 By Lifestyle+Travel
Due to the ongoing COVID-19 outbreak, many countries have imposed travel and immigration restrictions which have an impact on Bangkok Airways flights. In addition, Thai government has approved to postpone Songkran holidays which falls on 13-15 April 2020 until further notice in order to prevent the spread of coronavirus in Thailand. Bangkok Airways announces ticket handling policy for passengers, holding Bangkok Airways' tickets issued worldwide on or before 17 March 2020 with travelling period until 30 April 2020, who no longer wish to travel will have the following options; 1.       Reservation change (rebook) All tickets issued on or before 17 March 2020 with travelling period until 30 April 2020 are allowed to rebook for a new travelling date up to 31 March 2021 without rebooking fee/ no show fee. Fare difference due to different booking class (RBD) is payable upon reissuance. All group booking, reservation, deposit made or paid on or before 17 March 2020 with travelling period until 30 April 2020 are allowed to rebook in the same booking code (PNR) for a new travelling date up to 31 March 2021 without rebooking fee. Fare difference due to different booking class (RBD) is payable upon reissuance. 2.       Route Change (Reroute) All tickets issued on or before 17 March 2020 with travelling period until 30 April 2020 are allowed to reroute for a new travelling date up to 31 March 2021 without rerouting fee. The fare difference, fuel surcharges and taxes are payable on reissuing of new tickets. 3.       Refund Policy All refund applications for the tickets issued on or before 17 March 2020 with travelling period until 30 April 2020 will be eligible for full refund (no fee) when a supporting document, such as government's travel restriction, a cancellation of incoming flights, a doctor certificate and etc. is submitted for consideration. Passengers who booked their tickets through travel agencies are advised to contact their agents for assistance. Passengers who booked their tickets directly through Bangkok Airways may contact Bangkok Airways call center 1771 or +662-2706699 (24 hrs) or contact Bangkok Airways Sales Offices nationwide and overseas.