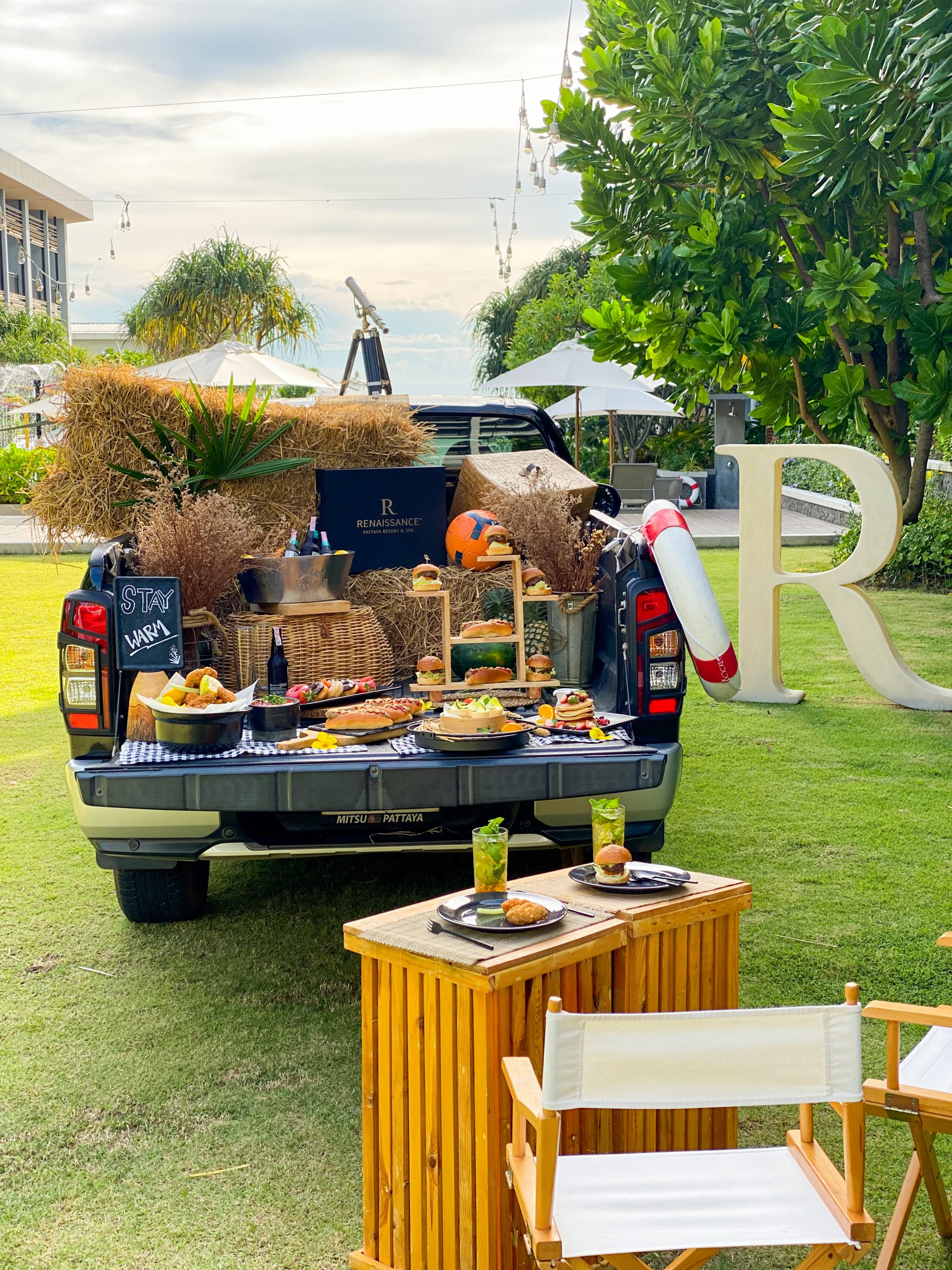 Live It Up at Renaissance Pattaya's Tailgate Party on 8 July
Beachfront Renaissance Pattaya Resort & Spa invites you to celebrate America's Independence day on Friday 8 July 2022, bringing together countryside-American-style eats and drinks to its lush yard. Usually celebrated in the 4th of July in the US, the country is filled up with fun picnics and get-togethers, and in the countryside, there are one-off tailgate parties.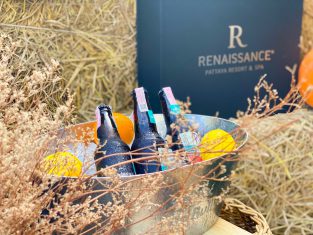 Renaissance Pattaya's tailgate party will feature pickup trucks offering a tasty US buffet of hotdogs, hamburgers and BBQ, a variety of cold US special beverages, as well as a live acoustic band to enhance the good vibes of freedom at the resort's lawn from 17:00 to 22:00.
Entrance with buffet is THB 890++ (food only) per person, and an additional beverage package is available at THB 700++ per person. Advance reservation is highly recommended at +66 (0) 38 259 099. Visit www.marriott.com/en-us/hotels/pyxbr-renaissance-pattaya-resort-and-spa for more details about the stay.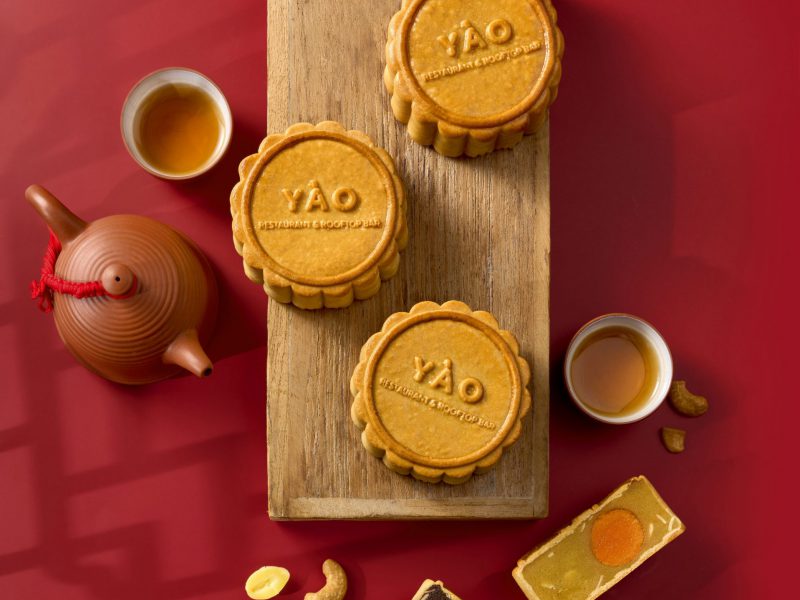 By Lifestyle+Travel
Celebrated in many countries in Asia, this year's Mid-Autumn Festival falls on 10 September. A huge part of the auspicious festival is, definitely, mooncake, to be given to the loved and important ones in your life as an expression of gratitude and wishing them prosperity. Here are places to get exquisite mooncakes in Bangkok: Pagoda Chinese Restaurant Bangkok Marriott Marquis Queen's Park Highly-acclaimed Pagoda Chinese Restaurant invites you to celebrate the magic of the Mid-Autumn Festival with its rich-in-flavour handcrafted mooncakes, made with premium ingredients, wrapped inside an elegant box, making it an ideal gift for your loved ones. THE CLASSICS: Macadamia Nuts and White Lotus Seeds, Pork Bak-kwa and Assorted Nuts, White Lotus and Melon Seeds with a Single Egg Yolk, and Chantaburi Durian and White Lotus Seeds with a Single Egg Yolk THE SPECIALS: Mini Salted Egg Yolk Vanilla Custard, Malted Chocolate Rocher, and Araksa Earl Grey Macadamia Orange, developed in partnership with Araksa, the Chiang Mai-based sustainable tea producer PRICES: The Classic Box is priced from THB 999 / The Marquis Box is priced from THB 1,888 AVAILABLE UNTIL: 10 September 2022 PURCHASE AT: Pagoda LINE SHOPPING / Megatix / restaurant-reservations.bkkqp@marriotthotels.com (for pre-ordering) Dynasty Restaurant and ZING Bakery Centara Grand at CentralWorld Revel in the moon-shaped pastries loaded with indulgent fillings made with sweet beans, lotus seeds, and other delectable surprises, served in beautiful boxes in auspicious colours. THE CLASSICS: Monthong Durian with Salted Egg, Lotus Seeds Salted Egg, Jujube Salted Egg, Mixed Nuts Fruits Salted Egg, Black Bean Green Tea, and Purple Sweet Potatoes Salted Egg PRICES: Little Gold Moon Box (1 piece) is priced at THB 128 / Luxurious Red Moon Box (4 pieces) is priced at THB 1,188 AVAILABLE UNTIL: 10 September 2022 PURCHASE AT: Dynasty restaurant or Zing Bakery at Centara Grand at CentralWorld / Tops at CentralWorld, Central Chidlom and Central Bangna Bangkok Marriott Hotel The Surawongse This year, the hotel offers a series of special mooncakes presented in a vivid-coloured luxury packaging under the 'Story of Mid-Autumn' theme, inspired by the auspicious symbol of rabbit in the moon to bless you and your important ones with good health. THE CLASSICS: Durian with Egg Yolk, Mixed Nuts with Egg Yolk, Jujube with Egg Yolk, and Lotus Seed PRICES: Premium Mooncake Box (4 pieces) is priced at THB 999 / Yào Box (2 pieces) is priced at THB 599 / Individual mooncake is priced at THB 169 AVAILABLE UNTIL: 10 September 2022 PURCHASE AT: LINE: @@MarrottSurawongse / +66 (0) 2 088 5666 Dusit International Dusit International has unveiled its Jade Moon Signature Collection, featuring an array of meticulously handcrafted mooncakes made using finest ingredients, available in exquisite gift boxes. THE CLASSICS: Durian, Lotus Seed, Mixed Nut, Jujube, Black Sesame, and Custard THE SPECIALS: Macadamia Caramel and Mango with Coconut PRICES: THB 185 per piece for a classic filling / THB 222 per piece for a limited-edition filling AVAILABLE UNTIL: 10 September 2022 PURCHASE AT: Selected Dusit properties in Bangkok, Chiang Mai, Hua Hin, Pattaya, and Phuket, as well as Siam Paragon, EmQuartier, CentralWorld, Central Chidlom, and Central Rama 3 in Bangkok / Call +66 (0) 2 264 6464 for more details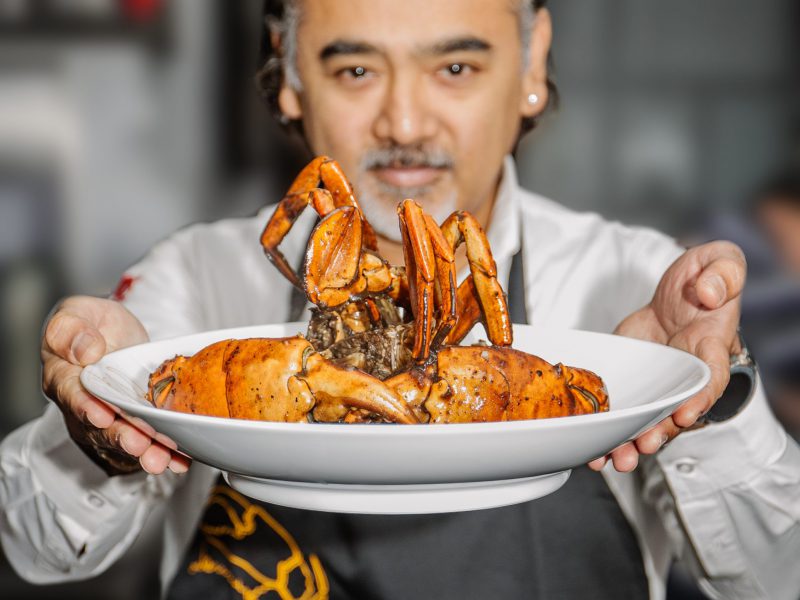 By Lifestyle+Travel
Ministry of Crab, the world-famous seafood experience in Sri Lanka, ranked 35th on the 'Asia's 50 Best Restaurants 2022', will be showcasing its scrumptious creations along the Phuket glittering coastline at five-star Anantara Layan Phuket throughout this August. At the resort's Beach House, you can indulge in a five-course dinner set menu prepared by celebrated chef Dharshan Munidasa, featuring fresh and succulent Sri Lankan lagoon crabs, weighing up to 3kg, and giant freshwater prawns. Highlights include the Garlic Chilli Prawns and the Pepper Crab - the lagoon crabs are cooked in a pepper broth together with whole and hand-crushed Sri Lankan black peppercorns; as well as coconut crème brûlée which is baked in a coconut shell with rich coconut milk. The dinner set is priced at THB 2900++ per person. For reservation, please contact +66 (0) 076 317 200, beachhouse.alay@anantara.com or visit beachhouselayan.com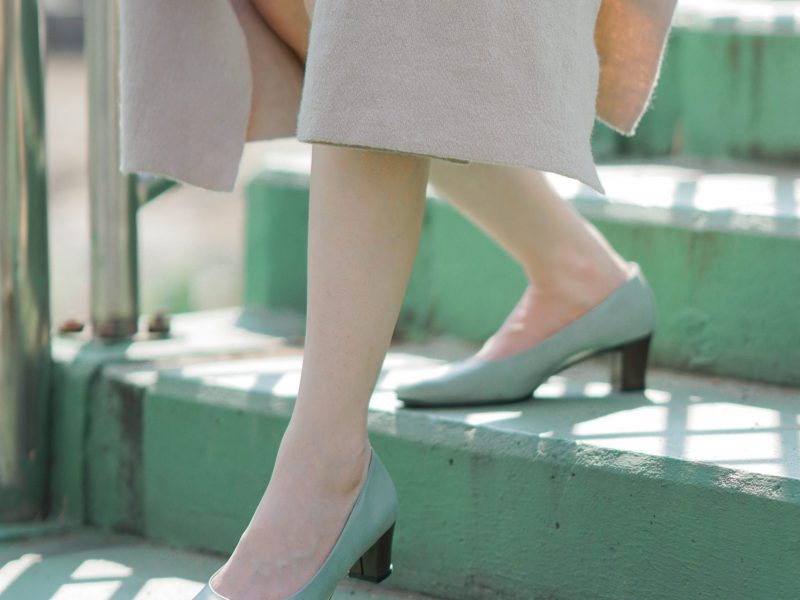 By Lifestyle+Travel
For the upcoming Mother's Day, gifting a pair of comfortable and supportive shoes would be a great idea. Walking is an integral part of most people's daily routine, and it provides healthful benefits to the body and the mind. With the right shoes, walking is more enjoyable for your beloved mom. Here are tips on how to pick the right shoes for your mother, suggested by Pirapat Chongstitwattana, Managing Director of Joli Snob, the importer of high-quality footwear from Japan. LIGHTWEIGHT - Lighter shoes reduce burden the feet will have to carry. PROPER FIT - Find ones that is easy to put on and to take off to ensure stability while walking and stays compact without falling off. WIDE TOE BOX - Shoes with wide toe box are less likely to cause the toes to compress and curl. SOFT AND BREATHABLE - Choose the pair that is made of soft materials without causing irritations or wounds such as cloths, soft leathers or materials with anti-bacterial and breathable properties. SUPPORTIVE INSOLES - Shoes with great supportive insoles helps a lot with balance and reducing load and weight on knees, preventing injuries. FLEXIBLE OUTSOLES - Opt for shoes with flexible outsole to allow feet to flex naturally while walking. ANTI-SLIP - The shoes must have anti-slip soles at front and back to prevent tripping and slipping. 'Women of all ages should wear healthy shoes in everyday life, as they are not only made for people with joint problems. Prevention is absolutely better than curing. I would like to encourage everyone to pick healthy shoes, so that there will be no problems with your feet in the future, especially for those who walk a lot, stand for a long time, or even walk all day in the office. A pair of great healthy shoes is also a perfect Mother's Day gift. I believe that all of us would want to help our beloved moms to have good health and enjoy walking for a long time', added Peerapat. Special for this Mother's Day, Joli Snob offers 30% discount on all regular priced products and 50-70% discount on special priced products from 1 to 14 August 2022. Visit us at Joli Snob counters at Central Department Store, The Mall, Siam Takashimaya and Walking Habit @ K Village or shop online on www.jolisnob.com, Shopee Mall, or LazMall.