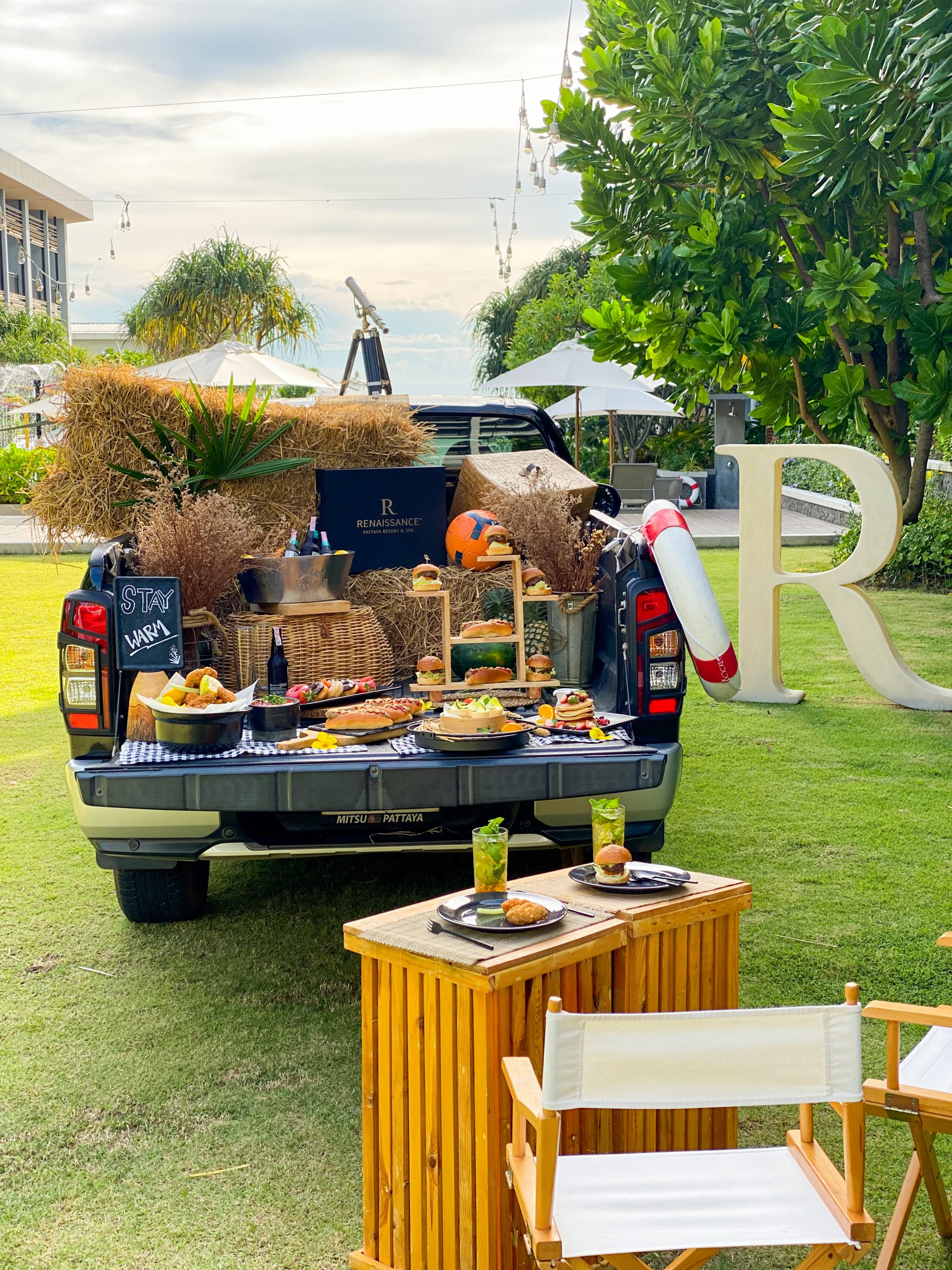 Live It Up at Renaissance Pattaya's Tailgate Party on 8 July
Beachfront Renaissance Pattaya Resort & Spa invites you to celebrate America's Independence day on Friday 8 July 2022, bringing together countryside-American-style eats and drinks to its lush yard. Usually celebrated in the 4th of July in the US, the country is filled up with fun picnics and get-togethers, and in the countryside, there are one-off tailgate parties.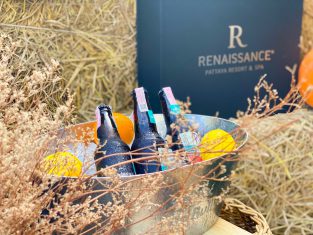 Renaissance Pattaya's tailgate party will feature pickup trucks offering a tasty US buffet of hotdogs, hamburgers and BBQ, a variety of cold US special beverages, as well as a live acoustic band to enhance the good vibes of freedom at the resort's lawn from 17:00 to 22:00.
Entrance with buffet is THB 890++ (food only) per person, and an additional beverage package is available at THB 700++ per person. Advance reservation is highly recommended at +66 (0) 38 259 099. Visit www.marriott.com/en-us/hotels/pyxbr-renaissance-pattaya-resort-and-spa for more details about the stay.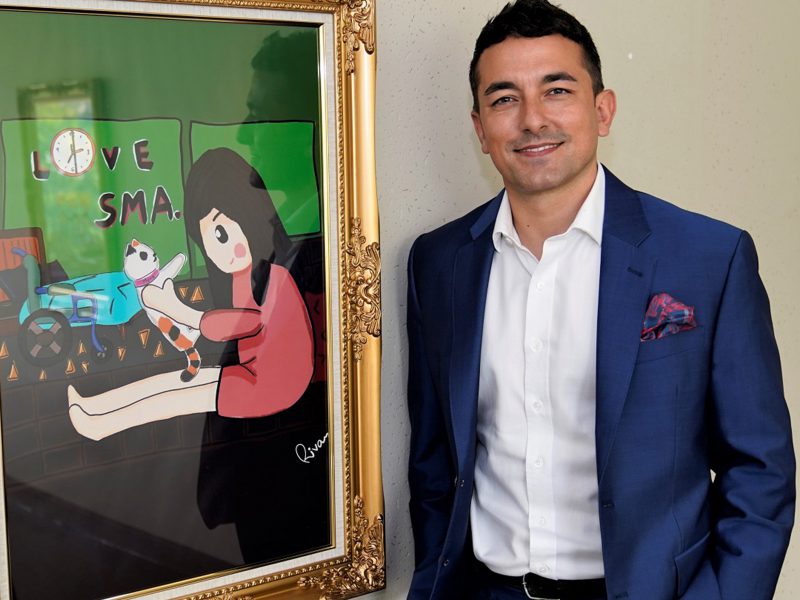 By Lifestyle+Travel
After a successful charity dinner in 2022, the 'Rare & Share' project, initiated by Roche Thailand, joined forces with the Foundation to Eradicate Neuromuscular Disease (FEND) in order to support and improve the quality of life for rare disease patients in Thailand, of which the proceeds will be donated to help patients with spinal muscular atrophy (SMA). What makes it unique this year is the collaboration with two renowned leading chefs, Chef Christian Martina of CLARA, who was recently named the 23rd best Italian restaurant in the world by 50 TOP ITALY 2022, and Chef Amerigo Sesti of J'AIME, who received a Michelin star, to help create a special set course full of interpretations into dishes with full flavours as well as raise awareness about the rare disease. The story of this well-curated course is definitely something to talk about; the idea behind each of the tantalizing creations is touching, as the 6-courses dinner is a rendition of real-life challenges experienced by SMA patients and their caretakers. One of the courses requires more than 24 hours of cooking time, symbolizing the 24 hours of care required for SMA patients, and the exaggerated cutlery was used as a secret gimmick to depict the difficulty of caring for the patient on a daily basis. The charity meals are available throughout February – May 2023, on the following dates: ● Tuesday, February 28, 2023 (18.00–20.00 hrs.) at J'AIME Restaurant. ● Sunday, March 26, 2023 (18.00–20.00 hrs.) at CLARA restaurant ● Tuesday, April 25, 2023 (18.00–20.00) at J'AIME restaurant. ● Sunday, May 28, 2023 (18.00–20.00 hrs.) at CLARA restaurant For reservations and more information, J'AIME Restaurant (email: reserve@jaime-bangkok.com) or call +66 2 1194899 CLARA Restaurant (email: clara@clarabangkok.com) or call +66 2 3496 3663.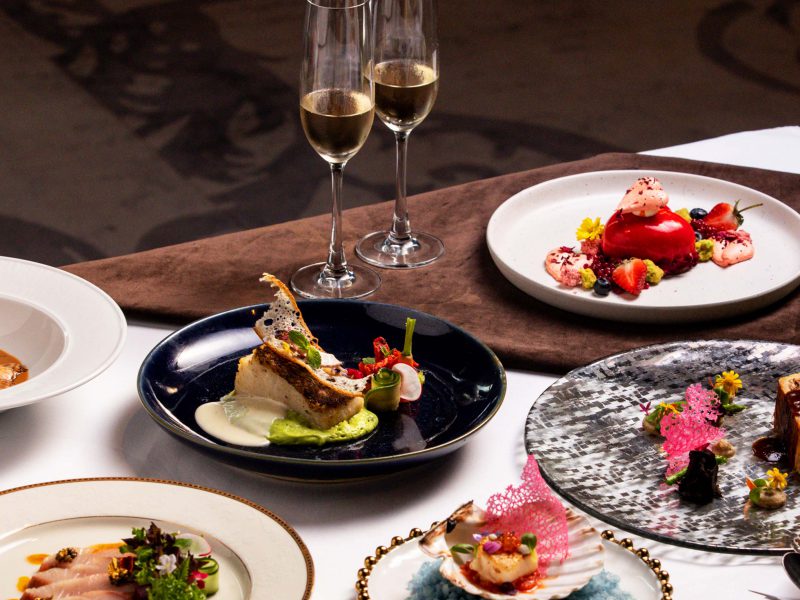 By Lifestyle+Travel
At @stregisbangkok, the spectacular VIU restaurant has a specially curated 5-course set menu for Valentine's Day that you can spoil yourself and a loved one with and tick every taste box imaginable. Opening with the Amuse Bouche of Pan-Seared Sea Scallops before floating along to the fresh taste of the Yellow King Fish Ceviche and Caviar with a Beetroot Lemon Dressing that brings a wonderful zest to the freshness of the fish, and this, closely followed by the pre-main soup of Poached Langoustine with Lobster Cream with Truffle Foam that has the most warming aroma. For the main course, you will choose between a beautifully soft Beef Wellington, the ever-delicious Australian Wagyu cased in a puff pastry that is cooked with a touch of excellence and just melts in your mouth perfectly, or the freshly Baked Snow Fish with a creamy brandy lemon sauce that brings a delicate citrus flavour to the tenderness of the Snow Fish. Dessert brings this 5-course feast to an elegant and loving close with the heart-shaped Rose Bavarois, which is executed to creamy and fruitful perfection. The Champagne Jelly Sable Breton is the finishing touch that this exquisite dessert truly deserves. This Valentine's Day, VIU is serving one of the finest menus in the city, and with stunning views and a calming atmosphere, it is the ideal setting for romance.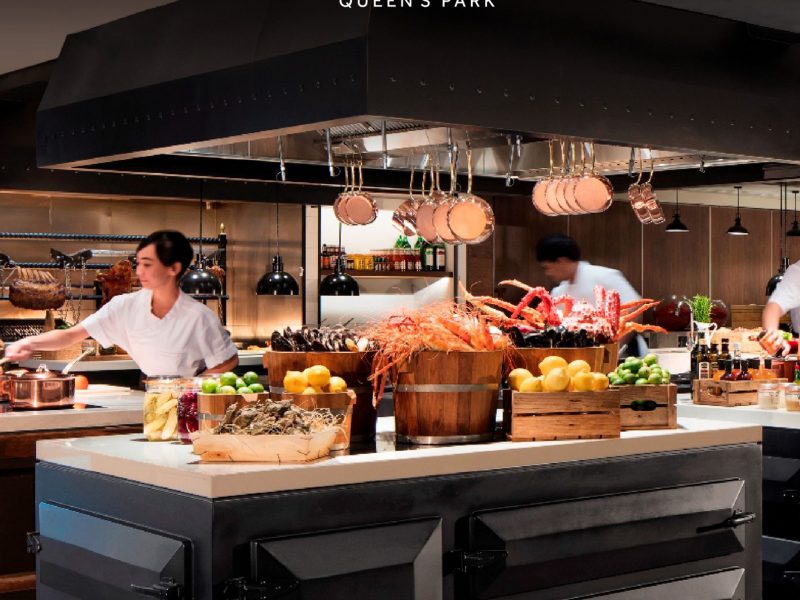 By Lifestyle+Travel
Goji Kitchen+Bar, the vibrant international culinary marketplace at Bangkok Marriott Marquis Queen's Park, is celebrating Lunar New Year in style this January with a variety of traditional Chinese dishes as part of its international buffets and brunches, to help all diners hop into the "Year of the Rabbit." From 20th – 22nd January 2023 Hotel guests and local residents are invited to come together with their family and friends to celebrate the arrival of the "Year of the Rabbit" with a selection of handcrafted dim sum, including ha gao, sui mai, and barbecued pork buns, savor a selection of soups including fish maw soup, Sichuan hot & sour seafood soup, and bamboo pith soup, or discover delicious main dishes such as steamed black grouper with soy sauce, steamed scallops with garlic & vermicelli, steamed garlic butterfly prawns, and Chinese drunken chicken. A dedicated BBQ Station will showcase suckling pig, char-sui pork, roasted duck (Saturday Lunch only) and Peking duck (Sunday Brunch only). Then on the Lunar New Year's Day during brunch (Sunday 22nd January 2023), Chef Oscar Pun will bring a special trolley to each table, piled high with "Salmon Yu Sheng" – a special Spring Festival delicacy that traditionally should be tossed in the air with chopsticks – and a special Chinese dessert! All other international buffet stations and dishes will be available, including an array of fresh seafood on ice, handcrafted sushi, and sashimi, a salad bar, roasted premium meats, sweet treats and more.Goji Kitchen+Bar's Lunar New Year Menu will be available for lunch and dinner from 20th to 22nd of January 2023, details as follows: Friday - Sunday Dinner (17.30-22.00 hrs.): THB 2,299++ per person  Saturday Lunch (12.00-14.30 hrs.): THB 2,299++ per person Sunday Brunch (12.00-14.30 hrs.): THB 2,600++ per person Marriott Bonvoy and Club Marriott discounts apply. For more information and to celebrate the Spring Festival with your loved ones, please call 02 059 5999 email restaurant-reservations.bkkqp@marriotthotels.com