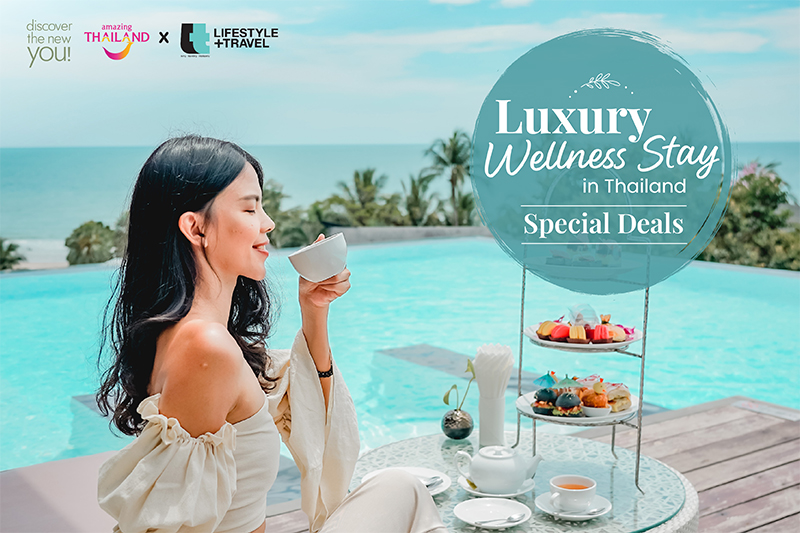 Luxurious Wellness Stay
Lifestyle+Travel, in collaboration with the Tourism Authority of Thailand (TAT), invites you to indulge in the utmost relaxation and luxury during a wellness stay in Thailand. Immerse yourself in the opulence of world-class facilities and personalized services that cater to your every need. From lavish spas with rejuvenating treatments to gourmet cuisine that nourishes the body and delights the senses, come and experience the pinnacle of luxury wellness in Thailand, where indulgence meets well-being.
1. Intercontinental Khao Yai, Nakhon Ratchasima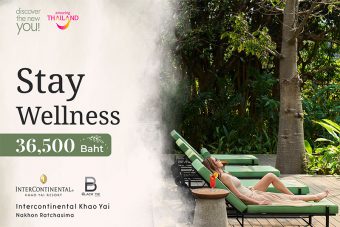 InterContinental Khao Yai Resort is an invitation to luxury and tranquility amidst lush greenery at the heart of Khao Yai. Being the country's prime location for clean air and oxygen, this enchanting oasis offers a unique escape into nature's embrace. The contemporary architecture has been designed in harmony with the surrounding beauty, providing panoramic views of the breathtaking scenery. Indulge in a luxurious spa experience where expert therapists offer personalized treatments for rejuvenation and wellness, catering to the preferences and lifestyles of avid travelers like yourself. At our resort, we value sustainability and strive to preserve Khao Yai's pristine environment while positively impacting the local community. Whether you are seeking a romantic getaway, a family vacation, or a solo retreat into nature, our promise is an unforgettable experience where luxury, tranquility, and the environment converge. Join us on a journey of wellness in connection with nature's wonders at the InterContinental Khao Yai Resort.
https://www.facebook.com/theblacktieservice/posts/pfbid022cZU67AYax4hyTqMejQqyuf1gy9HSeiT4AsHnWj27i3AbkciJFeUQ9GA7TJxxzkLl
2. Trisara, phuket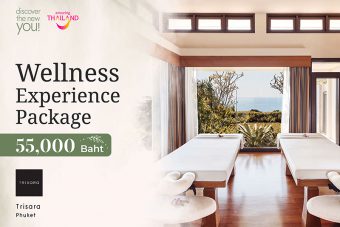 with rejuvenating experiences. At Trisara, every aspect of your well-being is taken into consideration. The spacious and elegant rooms provide a cozy and peaceful haven with stunning views of nature. Immerse yourself in luxury, where attention to detail and personalized services are paramount. Indulge in a wide array of wellness activities designed to invigorate your mind, body, and soul. From active yoga sessions overlooking the turquoise waters to soothing spa treatments using traditional Thai techniques, Trisara offers a holistic approach to your well-being. The property's dedication to luxury extends to its culinary offerings. Savor healthy cuisine crafted from locally sourced ingredients—a true gastronomic delight. Experienced chefs will curate menus that nourish your body and fascinate your taste buds.
Discover a sanctuary at Trisara, where luxury and wellness seamlessly intertwine. Experience the epitome of rejuvenation and leave feeling renewed, refreshed, and inspired.
https://shop.line.me/@876zirzf/product/1004800059
3. COMO Point Yamu, Phuket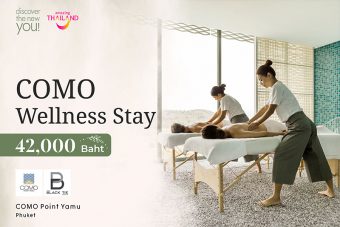 Como Point Yamu is a luxurious wellness resort nestled in Phuket, Thailand, offering a serene escape for travelers seeking relaxation and rejuvenation. With its stunning location on the eastern coast of the island, the resort provides breathtaking views of the Andaman Sea and lush green landscapes. The accommodations at Como Point Yamu are elegantly designed, featuring modern amenities and a touch of Thai luxury. Guests can choose between rooms, suites, and private villas, each offering a peaceful sanctuary for a restful stay. The Como Shambhala Retreat is a standout feature, renowned for its holistic approach to well-being. Highly trained therapists provide a range of therapeutic treatments, from massages to detox programs, promoting a sense of inner balance and rejuvenation. Healthy dining is a priority at the resort, with a focus on fresh, locally sourced ingredients. The restaurants offer a delightful fusion of Thai and international cuisine, ensuring that guests enjoy nourishing and delectable meals. Fitness enthusiasts can stay active with various activities, including yoga, meditation, water sports, and guided tours to explore the island's beauty. With its infinity pools overlooking the sea, Como Point Yamu provides an ideal setting for relaxation and unwinding. Como Point Yamu is a haven for luxury and wellness, inviting guests to escape the stresses of everyday life and immerse themselves in a world of natural beauty and rejuvenation.
https://www.facebook.com/theblacktieservice/posts/pfbid0XTnK8Dugv4fNxamdTtY7FKvj75VasVMtWX2p6eUV9JgBiUZSs2vWMs8rrQztnkY8l
4. Banyan Tree Veya, phuket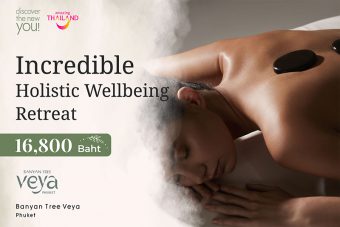 Situated on the pristine shores of Phuket, Thailand, Banyan Tree Phuket is an oasis of luxury and wellness. With its idyllic surroundings and world-class facilities, this resort offers an unrivaled experience for those seeking rejuvenation and relaxation. At Banyan Tree Phuket, luxury and wellness go hand in hand. Indulge in the opulent accommodations that showcase traditional Thai architecture while providing modern comfort. Each villa boasts a private pool and an outdoor bathtub, ensuring a truly lavish stay. Experience true serenity at the award-winning Banyan Tree Spa, where skilled therapists offer a range of therapeutic treatments and massages. With a focus on wellness, Banyan Tree Phuket offers a plethora of activities to rejuvenate your mind, body, and soul. Engage in yoga and meditation sessions, take part in wellness workshops, or embark on a journey of self-discovery with the resort's comprehensive wellness programs. Additionally, the resort offers a variety of nutritious dining options, ensuring that your gastronomic experiences are as nourishing as they are delicious. Banyan Tree Phuket is the perfect destination for a truly unforgettable vacation that combines luxury and wellness. Immerse yourself in the beauty of Thailand while pampering yourself with top-notch amenities and rejuvenating spa treatments. Let Banyan Tree Phuket be your sanctuary, where luxury and wellness converge in perfect harmony.
https://veya.banyantree.com/en/destinations/phuket/offers/incredible-holistic-wellbeing-retreat
5. SALA Phuket Mai Khao Beach Resort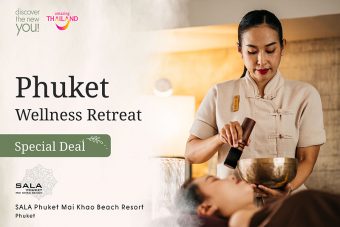 Nestled in the tropical paradise of Phuket, Thailand, Sala Phuket is a haven for luxury wellness. This elegant property offers a perfect blend of tranquility, indulgence, and rejuvenation, catering to those seeking a truly memorable escape. The resort boasts stunning accommodation options, ranging from stylish villas to spacious suites, each designed with a contemporary Thai feel and equipped with modern amenities. With private pools, lush gardens, and breathtaking ocean views, guests can unwind in absolute serenity. Sala Phuket's wellness offerings are second to none. The resort's renowned spa provides a range of therapeutic treatments inspired by traditional Thai practices and delivered by skilled therapists. Guests can indulge in soothing massages, revitalizing body scrubs, and calming yoga sessions, all aimed at nourishing the mind, body, and soul. Gastronomic experiences at Sala Phuket are equally exceptional. The resort's restaurants showcase a tantalizing blend of Thai and international cuisines, prepared with the freshest local ingredients. From sumptuous seafood to delectable vegetarian delights, every dish is a culinary masterpiece. For those seeking adventure, Sala Phuket offers an array of exciting activities, including snorkeling, kayaking, and cultural tours, allowing guests to explore the beauty of Phuket. With its unparalleled luxury, serenity, and holistic wellness offerings, Sala Phuket is the ultimate destination for an unforgettable retreat in Phuket, Thailand.
https://www.facebook.com/salaphuket/posts/pfbid02t5WcftyJNZq4CeMAmQtj618KNusLKHJmsWbieobEzVLvNVeMB8H39juCuBR61Jqtl
6. Sri Panwa Phuket Luxury Pool Villa Hotel, Phuket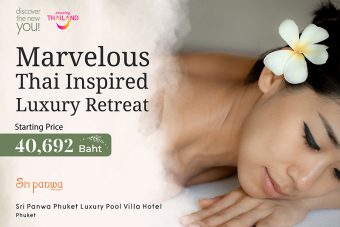 Discover a dream accommodation that will captivate your heart at Sri Panwa Phuket. Situated at Panwa Cape, this luxurious resort offers breathtaking vistas of the Andaman Sea. The Garden features private villas and suites, each with exceptional views. Unwind in uniquely designed swimming pools and revitalize your body and mind. Sri Panwa Phuket prioritizes health and wellness, providing a world-class spa offering rejuvenating treatments with premium health products. The resort is a sanctuary for holistic well-being. Embark on exciting trips to nearby islands, uncovering hidden beaches and natural treasures. Engage in Thai culture through the resort's cultural tours with the local community, experiencing authentic traditions and cuisine. Sri Panwa Phuket ensures a holistic experience for guests, catering to their desires for tranquility, adventure, and cultural exploration. Immerse yourself in the wonders of the Andaman Sea and enjoy luxurious accommodations. A stay here promises an unforgettable journey to harmony and wellness.
https://www.facebook.com/SripanwaPhuket/posts/pfbid0n5npmhurbGsW1e58KDBzGRe28qfxcZZcJiA1hKNY2uYNxGZb1jhATZ3hqCEeRvKMl
7.Baba Beach Club Natai Luxury Pool Villa, Phang Nga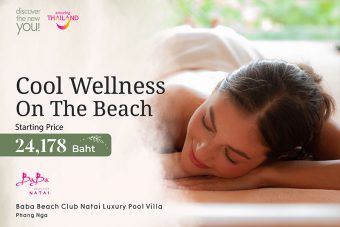 Experience the epitome of luxury wellness at Baba Beach Natai in Phang Nga, Thailand. Situated along the pristine shores of the Andaman Sea, this elegant property offers a truly indulgent retreat for those seeking rejuvenation and tranquility. Immerse yourself in the serenity of this idyllic beachfront haven, where every detail has been curated to provide a seamless blend of opulence and wellness. The luxurious accommodations at Baba Beach Natai cocoon guests in comfort, with spacious rooms and private villas boasting breathtaking ocean views. Indulge in a range of holistic wellness experiences, from invigorating spa treatments to yoga sessions overlooking the azure waters. The property offers an array of wellness programs tailored to individual needs, ensuring a rejuvenating experience for the mind, body, and soul. Savor exquisite cuisine prepared with locally sourced ingredients at the resort's gourmet restaurants, where wellness is the central theme. From nourishing superfood bowls to delectable organic dishes, every bite is guaranteed to nourish and energize. Discover a haven of luxury and wellness at Baba Beach Natai, where every moment is dedicated to your well-being and relaxation. Experience the perfect blend of indulgence and serenity in the stunning beauty of Phang Nga, Thailand.
https://www.facebook.com/100063574660926/posts/pfbid032CsALVXPw5LgFCXMecMkfK1iHSbRFECkut6bfKLBUVPW1SVSLFSmZt5fZRNb5Lygl/?mibextid=cr9u03 
8. Soneva Kiri Koh Kood, Trat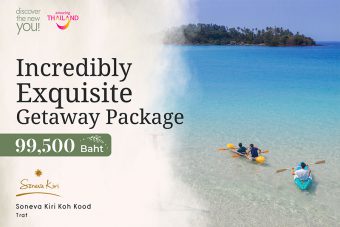 Experience the epitome of luxury health tourism at Soneva Kiri, a precious gem nestled in the heart of Koh Kood, a destination that travelers worldwide yearn to visit at least once in their lifetime. Each villa is a masterpiece of meticulous design, ensuring unparalleled comfort and utmost privacy. Beyond this, the resort takes wellness to new heights, curating an exceptional vacation experience throughout your stay. Our dedicated team is devoted to providing you with the highest level of satisfaction, offering excellent services that leave an everlasting impression. Delight in world-class restaurants that boast a unique culinary experience, serving organic delicacies sourced directly from local farms. Our nutritious and delicious dishes align with sound nutritional principles, ensuring a gastronomic journey like no other.
Indulge in relaxation and rejuvenation with our revitalizing spa treatments that blend ancient healing techniques with natural, organic ingredients. The result is a transformative and blissful experience that leaves your body, mind, and spirit feeling renewed. For the adventurous at heart, we offer diving activities where you can explore the enchanting underwater world. This exhilarating escapade is guaranteed to create unforgettable memories. At Soneva Kiri, we are committed to making your stay an unforgettable one. Embark on a journey of wellness and luxury, where every aspect of your experience is carefully crafted to ensure a quality vacation like no other.
https://www.facebook.com/theblacktieservice/posts/pfbid02qsdS1z1pHddqyMWgP5dDLTB5PVoH9DM4TxBGcJK4A2hJpTaJSw2kE25sW3snW42Yl?__cft__[0]=AZUJFEQlHNDjeIhE71IjsAKBlfu3WqvDeNRvI9zLDB-ekCN4aqE6MciXd9yw4izCwdA6ZOnA2nq9hpAHYMxOgd9kpi1Ki_p9o3fkva7TJUM-glRdrrFERIdTjxe2RqWdLv5stq0yOOB-eFaGCDlhGKLU98-_NyVsj833sRrCmRyuidgJEoXS0ceeGxr8wLk06GJkJasK9170SmEiv4IAMrPm&__tn__=%2CO%2CP-R
9. The Spa Koh Chang Resort, Trat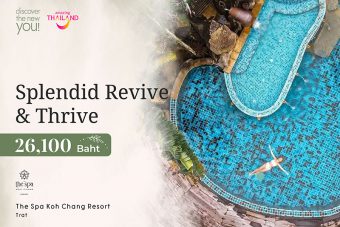 Discover a rejuvenating haven amidst the lush beauty of Southern Koh Chang, where you can embark on a transformative retreat to heal, revitalize, and detoxify. Our natural wellness resort offers a serene escape from everyday stress, providing a unique program designed to restore inner harmony through nourishing experiences. Indulge in wholesome, nutrient-rich cuisine to enhance alkalinity and promote well-being from within. Feel the soothing touch of expert massage therapy and indulge in exclusive spa treatments, designed to melt away tension and leave you feeling renewed. Experience the rejuvenating power of herbal steam and the detoxifying benefits of the infrared sauna, enhancing your journey towards optimal wellness. Engage your body and mind through invigorating yoga sessions and immerse yourself in the surrounding nature with activities like kayaking and biking. Don't miss the opportunity to explore the vibrant local community, adding a cultural touch to your holistic retreat. Welcome to a world of tranquility and rejuvenation, where healing and balance await you at every turn. Join us at our natural wellness resort, where you can rediscover your vitality and bask in the beauty of Southern Koh Chang.
https://www.facebook.com/thespakohchangresort/posts/pfbid0Gs9hP6PdBsrRKg9ZkBsx6jm2nAfF4ZSQEH9MBmKHPSZSpYDNdfharR8iUTLqivSwl?__cft__[0]=AZW9xJU98Kjj66ucqfaXxEfcD0xNy4vhMHWzRJwb-jU-QSs10kx7p25CgMorWwQ3K1WRer7Of-yl06AilfS30PweVhK9lrOl-PNCVvmcSXuKCOxZ2nu-CfV_Nwfmi7_wEVLODS1n2CffDbmPbZlIidEtOG9VN9iVD-o6QT6PcT_HFkXDpCLfs-rMzVH2q4YlA1C1OZKkym1Zyy-AaghFvfwx&__tn__=%2CO%2CP-R
10. High Season Pool Villa & Spa, Trat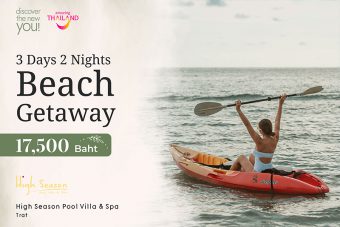 High Season Pool Villa & Spa, located in Trat, Thailand, promises a luxury wellness stay amidst the natural splendor of the region. The resort offers spacious and elegantly designed villas, each equipped with a private pool, ensuring that guests have a peaceful and rejuvenating experience in complete privacy. The hallmark of this wellness retreat is its holistic approach to well-being. High Season Pool Villa & Spa provides a range of personalized wellness programs and rejuvenating treatments, tailored to individual needs. Guests can indulge in therapeutic massages, facial and body treatments at the on-site spa, where skilled therapists use premium products to ensure a deeply relaxing experience. For those seeking to maintain their fitness regimen, the resort boasts state-of-the-art fitness facilities. Additionally, guests can partake in yoga and meditation classes to achieve inner peace and balance. Dining at High Season Pool Villa & Spa is an equally delightful experience. The resort's restaurant offers a menu featuring healthy and flavorful cuisine, crafted from fresh, locally-sourced ingredients, which can be savored amidst breathtaking views or in the comfort of the villa. The location of the resort allows guests to explore the stunning nearby beaches, lush jungles, and captivating islands, adding an element of adventure to their wellness retreat. In short, High Season Pool Villa & Spa presents a harmonious fusion of luxury and wellness, making it an ideal destination for travelers seeking a revitalizing escape from the demands of daily life.
https://www.facebook.com/Highseasonresort/posts/pfbid0v9JLYWWQKgxr1cVRQFdtENeZ7NoeFpmssAZPkLWmiew7HJdnZEPgRUHxmXrSxt9rl
#disoverthenewyou #MeaningfulWellness #AmazingThailandHealthandWellnessNewChapterNewExperience