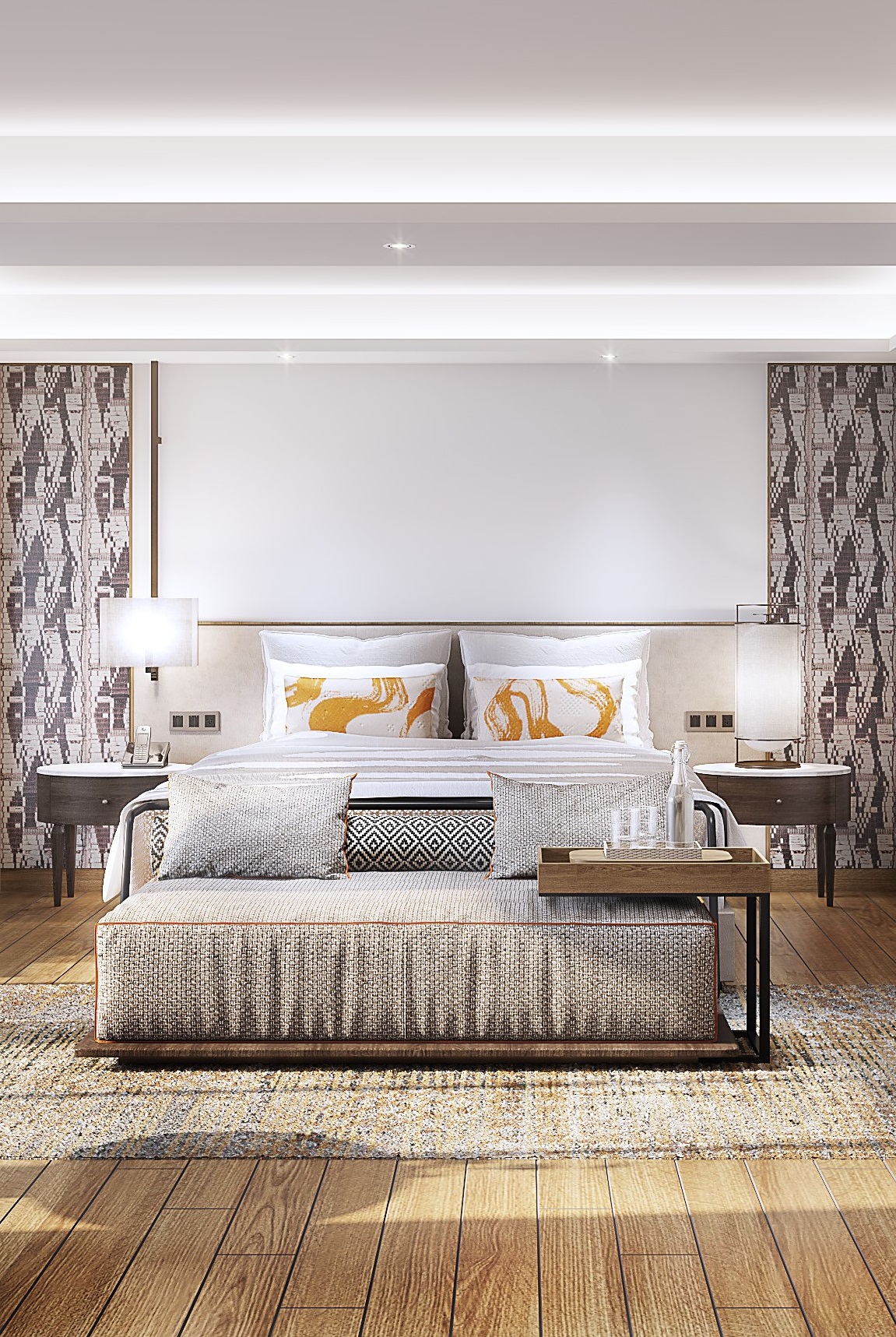 Meliá Chiang Mai Offers 'Book One Get One Free' For Your Future Stay!
Ahead of its official opening in November 2021, Meliá Chiang Mai lets you book your future stay with special 'Awake to the Charm of Chiang Mai', offering a chance to buy one night and get one night free for Thai residents and expats. The offer includes two consecutive nights' stay in a Meliá Room, daily breakfast for two, complimentary cocktail and tapas, complimentary round-trip airport transfer, 20% F&B discount, and more, with room rates starting at THB 4,999.
Situated in the ideal spot of the Chiang Mai city, plus the hotel's world-class facilities, Meliá Chiang Mai will make a great base for your future cultural exploration in this charming province.
The opening offer is available to book from now until 31 October 2021 for a stay from 1 November 2021 until 31 March 2022. To contact Meliá Chiang Mai or to make a
reservation, please email reservation.chiangmai@melia.com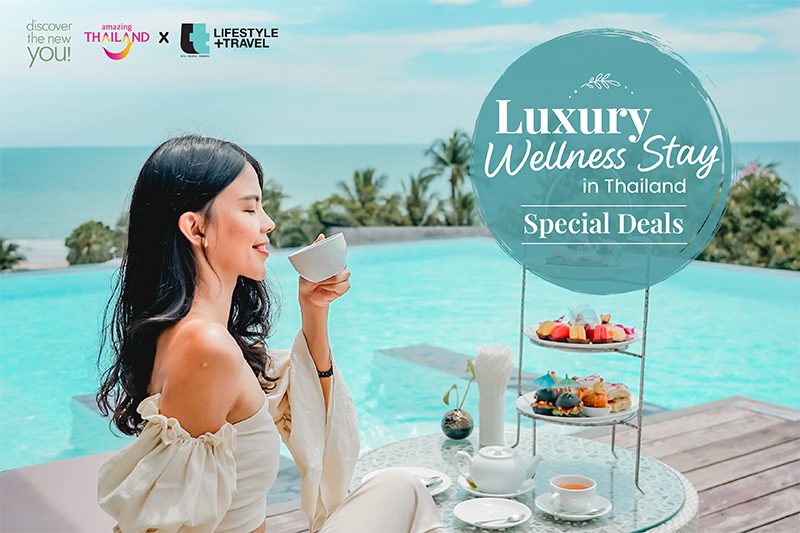 By Lifestyle+Travel
Lifestyle+Travel, in collaboration with the Tourism Authority of Thailand (TAT), invites you to indulge in the utmost relaxation and luxury during a wellness stay in Thailand. Immerse yourself in the opulence of world-class facilities and personalized services that cater to your every need. From lavish spas with rejuvenating treatments to gourmet cuisine that nourishes the body and delights the senses, come and experience the pinnacle of luxury wellness in Thailand, where indulgence meets well-being. 1. Intercontinental Khao Yai, Nakhon Ratchasima InterContinental Khao Yai Resort is an invitation to luxury and tranquility amidst lush greenery at the heart of Khao Yai. Being the country's prime location for clean air and oxygen, this enchanting oasis offers a unique escape into nature's embrace. The contemporary architecture has been designed in harmony with the surrounding beauty, providing panoramic views of the breathtaking scenery. Indulge in a luxurious spa experience where expert therapists offer personalized treatments for rejuvenation and wellness, catering to the preferences and lifestyles of avid travelers like yourself. At our resort, we value sustainability and strive to preserve Khao Yai's pristine environment while positively impacting the local community. Whether you are seeking a romantic getaway, a family vacation, or a solo retreat into nature, our promise is an unforgettable experience where luxury, tranquility, and the environment converge. Join us on a journey of wellness in connection with nature's wonders at the InterContinental Khao Yai Resort. https://www.facebook.com/theblacktieservice/posts/pfbid022cZU67AYax4hyTqMejQqyuf1gy9HSeiT4AsHnWj27i3AbkciJFeUQ9GA7TJxxzkLl 2. Trisara, phuket with rejuvenating experiences. At Trisara, every aspect of your well-being is taken into consideration. The spacious and elegant rooms provide a cozy and peaceful haven with stunning views of nature. Immerse yourself in luxury, where attention to detail and personalized services are paramount. Indulge in a wide array of wellness activities designed to invigorate your mind, body, and soul. From active yoga sessions overlooking the turquoise waters to soothing spa treatments using traditional Thai techniques, Trisara offers a holistic approach to your well-being. The property's dedication to luxury extends to its culinary offerings. Savor healthy cuisine crafted from locally sourced ingredients—a true gastronomic delight. Experienced chefs will curate menus that nourish your body and fascinate your taste buds. Discover a sanctuary at Trisara, where luxury and wellness seamlessly intertwine. Experience the epitome of rejuvenation and leave feeling renewed, refreshed, and inspired. https://shop.line.me/@876zirzf/product/1004800059 3. COMO Point Yamu, Phuket Como Point Yamu is a luxurious wellness resort nestled in Phuket, Thailand, offering a serene escape for travelers seeking relaxation and rejuvenation. With its stunning location on the eastern coast of the island, the resort provides breathtaking views of the Andaman Sea and lush green landscapes. The accommodations at Como Point Yamu are elegantly designed, featuring modern amenities and a touch of Thai luxury. Guests can choose between rooms, suites, and private villas, each offering a peaceful sanctuary for a restful stay. The Como Shambhala Retreat is a standout feature, renowned for its holistic approach to well-being. Highly trained therapists provide a range of therapeutic treatments, from massages to detox programs, promoting a sense of inner balance and rejuvenation. Healthy dining is a priority at

By Lifestyle+Travel
Taking a city break with tempting benefits to stay and dine. The location can't be this prime. The Pathumwan Princess Hotel, which is located in the heart of Bangkok, offers deals for stays every Friday and Saturday from now until October 31, 2023, and the privileges and benefits include a 35% discount on the best available room rate as well as the following: Thai Twist Buffet Dinner, including free flow soft drinks @CiTi BiSTRo, for the special price of 800 THB per person 20% discount on food at CiTi BiSTRo, Kongju Korean Restaurant, and t@Lobby 30% discount on the hotel's laundry service Complimentary super-high-speed WiFi (30+ Mbps) is also included in this promotion. For more information Website: www.pprincess.com Tel: (+66) 2216 3700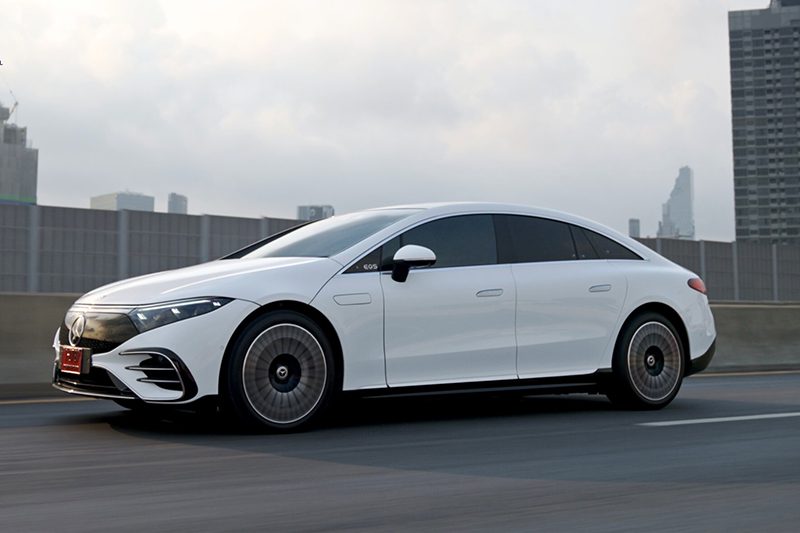 By Lifestyle+Travel
Because every journey is about creating the ultimate work of art. Lifestyle + Travel takes our readers on a journey with a new companion: the EQS 500 4MATIC AMG Premium, the first electric car from Mercedes-EQ wavers as smooth as the tip of the paintbrush in each stroke and seamlessly smooth with seamless design to allow every stroke of the movement to be smooth with the curve all over the car. It is fashioned in a fast-back manner from the front to the back. Fulfilling the pleasant day completely and comfortably with the multi-contour front chairs that significantly reduce travel fatigue. Driving through the old road, enter Charoen43 Art & Eatery, a hip part of the old town district, to discover the creative space embraced with cafés, 90s music bars, bike clubs, and countless shops, and indulge in the atmosphere of a Charoenkrung district that never sleeps. Pamper yourselves on any ordinary day, and it's truly a good choice for any kind of urban lifestyle with the EQS 500 4MATIC AMG Premium, which could take you any distance because it can take up to 702 kilometers per full charge. It's convenient, easy, and saves time. It comes with functions including BURMESTER 3D surround sound system and a MBUX Hyper-screen with a MBUX rear display in the car for additional entertainment, bringing fun and perfection to every journey. Moreover, the EQS 500 4MATIC AMG Premium takes safety to another level. Be confident in every route with the Digital Light ULTRA RANGE High beam that illuminates the way for up to 600 meters. Every journey always creates a new inspiration with the EQS 500 4MATIC AMG Premium, a new travel companion, an electric car that gives the answer to every aspect of your lifestyle with high technology and full safety, as well as a design that catches everyone's attention and inspires them to take a journey. https://www.youtube.com/watch?v=xawPwHSny0k