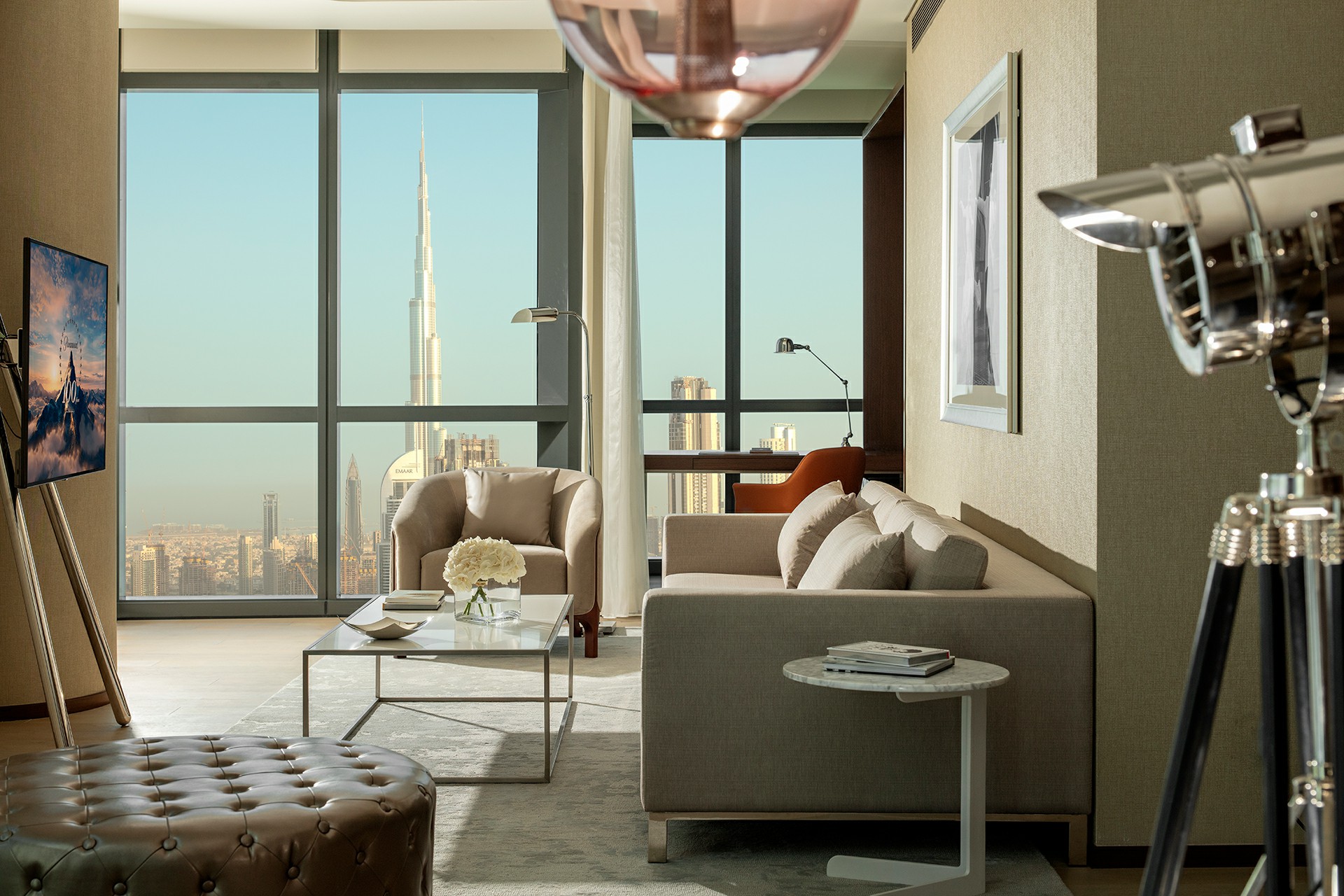 2020's Brand New Sojourns
The year 2020 is definitely the high-flying one for discerning tourists and business travellers, thanks to a myriad of new, cutting-edge hotels opening worldwide. Check out our 10 picks and book your ticket to discover new destinations.
♥ THE CHOW KIT
Inspired by the rich-in-history old Kuala Lumpur area, The Chow Kit tastefully blends into the district with its magnetic manner, fusing neoteric ornateness, tradition, and homely warmth together. It is the first design-led, experience-driven boutique hotel in the area.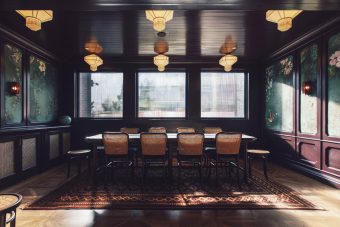 WHAT TO EXPECT:
• Scrupulous decoration and interior design
• Art collections by local artists
• Convenient location
WHERE TO FIND: Kuala Lumpur, Malaysia
WEBSITE: www.thechowkit.com
---
♥ CARLTON HOTEL BANGKOK SUKHUMVIT
In the heart of the fashionable district of Bangkok, Carlton Hotel Bangkok Sukhumvit debuts itself with imposing look and impressionable facilities. As an expansion from Singapore, the Bangkok hotel also brings famous Wah Lok here, serving authentic Cantonese cuisines, as well as signature Singaporean and Peranakan dishes at The Plate.


WHAT TO EXPECT:
• Convenient location with a short walk to the sky train
• Upper-upscale design and services
• Business-friendly stay
• Top-notch tastes at dining outlets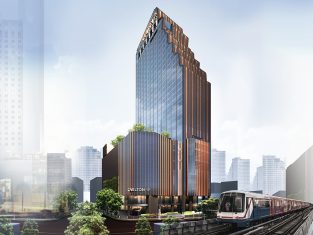 WHERE TO FIND: Bangkok, Thailand
WEBSITE: carltonhotel.co.th
---
♥ FOUR SEASONS HOTEL BANGKOK
Bangkok's Chao Phraya Bank welcomes new first-rate hospitality refinement, Four Seasons Hotel Bangkok, opening for arrivals starting from 1 February. The hotel is a meticulous melting pot of natural grace and metropolis magnetism, plus an art space with contemporary Thai artists. With Four Seasons' high standards, what else can be expected but ultimate satisfaction?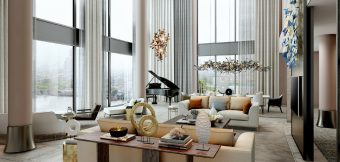 WHAT TO EXPECT:
• Sensational riverside stay
• Stunning art pieces
• Top-notch hospitality
• French cuisine at its finest
• Iconic infinity pool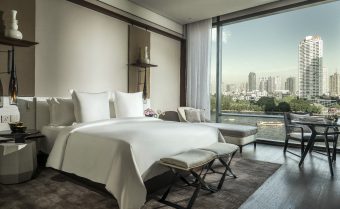 WHERE TO FIND: Bangkok, Thailand
WEBSITE: fourseasons.com/bangkok
---
♥ RENAISSANCE XIAMEN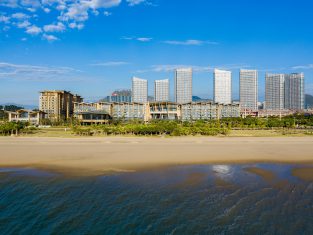 Xiamen, the coastal melting pot of Chinese and Western influences, has recently opened the brand new Renaissance Xiamen to pamper tourists and business travellers with well-thought-out design, 200 beautiful guestrooms and seven opulent villas, as well as attractive dining outlets.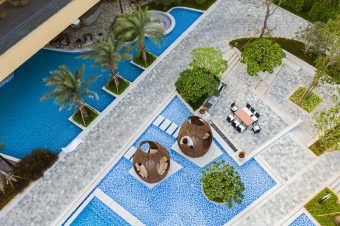 WHAT TO EXPECT:
• Rooms with sea view
• Beachfront restaurant
• Business-friendly stay
• Kids-friendly facilities
• "Navigators" to show you one-off experiences


WHERE TO FIND: Xiamen, China
WEBSITE: www.renaissancexiamen.com
---
♥ SOFITEL MEXICO CITY REFORMA
Sofitel has landed its first footprint in Mexico with an iconic sojourn in rich-in-culture Mexico City, harmonising modern French art with unique Mexican elements with one another. Apart from the imposing, you can satisfy your palate with the finest traditional Mexico and Mediterranean cuisine here as well.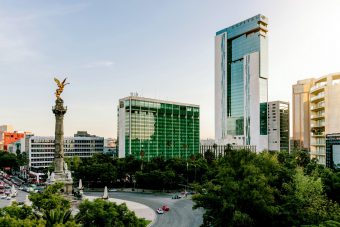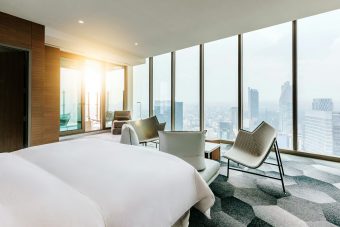 WHAT TO EXPECT:
• Palatial guest rooms
• Business-friendly stay
• Indulgent spa by L'Occitane
• Culinary excellence
• Exclusive location
WHERE TO FIND: Mexico City, Mexico
WEBSITE: www.sofitel-mexico-city.com
---
♥ THE RITZ-CARLTON, PUNE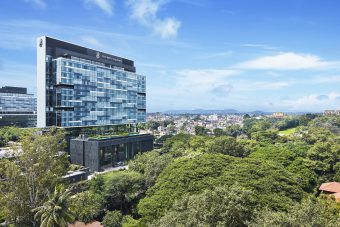 India's charismatic Pune metropolis has welcomed new palatial estate, The Ritz-Carlton, Pune. The hotel is a congenial composite of perennial sophistication and the city's fascinating uniqueness. Apart from its grandiosity, you will definitely be endlessly impressed with The Ritz-Carlton's top-notch standard of services.
WHAT TO EXPECT:
• Rich-in-culture programmes
• Brilliantly beautiful design
• Signature dining experiences
• Golden hours at the hotel's rooftop lounge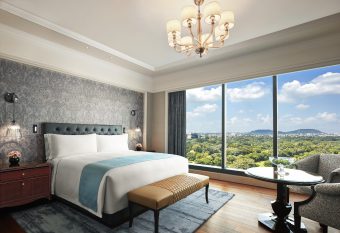 WHERE TO FIND: Pune, India
WEBSITE: www.ritzcarlton.com/pune
---
♥ PARAMOUNT DUBAI
Bringing Hollywood lifestyle to the heart of Dubai, Paramount Hotel Dubai encompasses the elegance of Californian lifestyles developed by world-famous Paramount Pictures. Paying homage to the cinematic life, The Paramount Screening Room is a paradise for movie lovers. The highlight goes to unsurpassed gastronomic experiences here.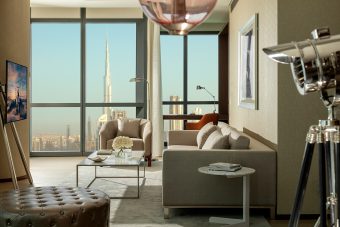 WHAT TO EXPECT:
• Unparalleled elegance
• Californian beverages at Pacific Groove
• A chocolate lab!
• Hollywood-themed stay
WHERE TO FIND: Dubai, United Arab Emirates
WEBSITE: www.paramounthotelsdubai.com
---
♥ AZERAI KE GA BAY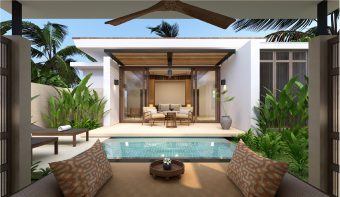 On a five-kilometre shore with pure white sands, Azerai Ke Ga Bay will be your next favourite escape. Combining colonial-style architecture with cutting-edge luxury, the oceanfront resort boasts 55 well appointed rooms, with three paradisiacal pool villas as stunning highlights, as well as other wonderful creature comforts.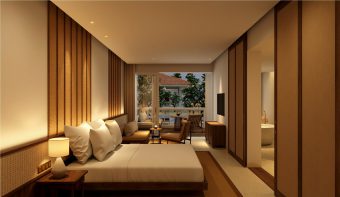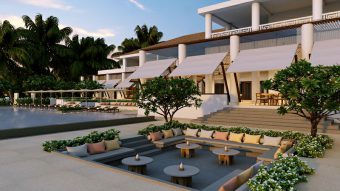 WHAT TO EXPECT:
• Unimpeded view of turquoise sea and azure sky
• Soul soothing retreat
• Cosy feeling in the midst of elegant setting
WHERE TO FIND: Phan Thiet, Vietnam
WEBSITE: www.azerai.com
---
♥ CAMP SARIKA BY AMANKIRI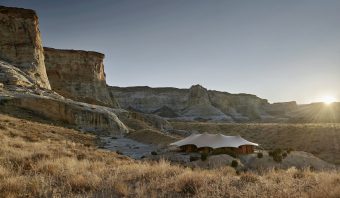 Surrounded by five national parks and Navajo National Reservation, Camp Sarika by Amankiri is an otherworldly experience of luxury amidst wilderness. Designed for escapism and riveting adventure, the enthralling retreat will doubtlessly make the journey of a lifetime.
WHAT TO EXPECT:
• Peaceful disconnection
• Ultimate privacy
• Breath-taking landscape
• Bespoke adventures
• Campfire under the stars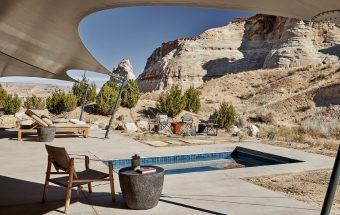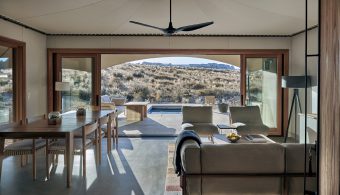 WHERE TO FIND: Utah, USA
WEBSITE: www.aman.com/resorts/amangiri/camp-sarika
---
♥ WYNDHAM GRAND NAI HARN BEACH PHUKET
On Nai Harn's sandy shore, Wyndham Grand Nai Harn Beach Phuket boasts a brand new pompous stay with 353 guest rooms of high privacy, embraced by lush forest and calming ocean. In addition to the indelible panorama, you can enjoy culinary excellence the resort has to offer.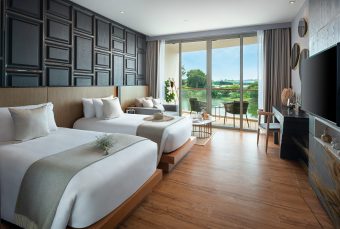 WHAT TO EXPECT:
• Pool-access beautiful rooms
• Breezy beach bar and sky bar
• Convenient location to Phuket's famous attractions
• Quiet beach
WHERE TO FIND: Phuket, Thailand
WEBSITE: www.wyndhamgrandnaiharnphuket.com