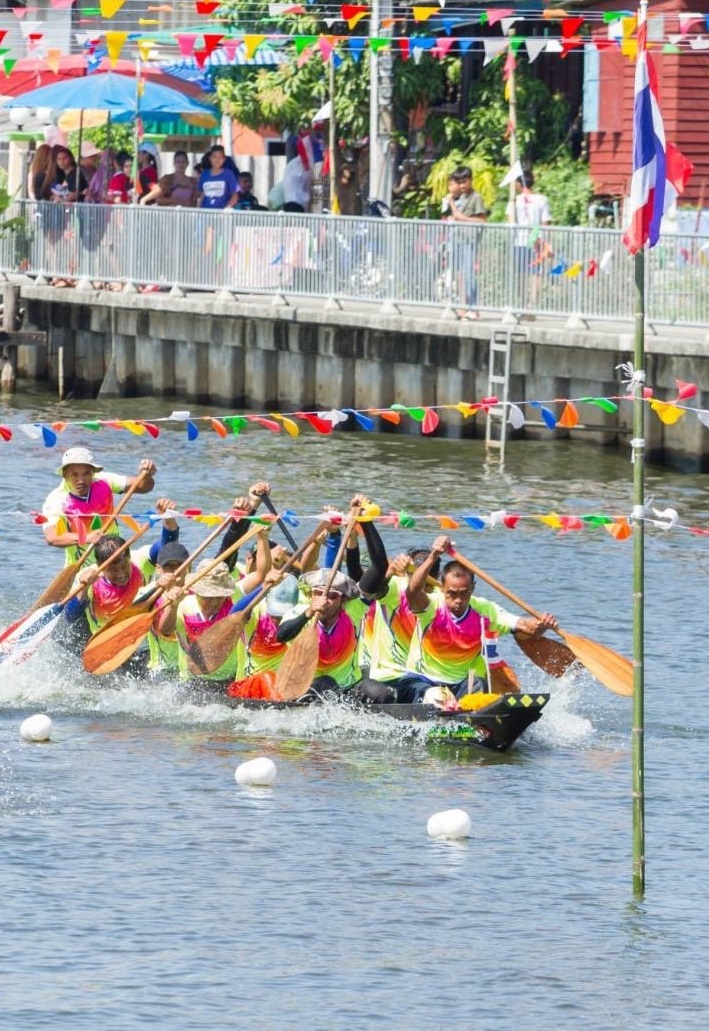 Resurrection of Prawet Burirom Canal and Its Heritage
During the reign of King Chulalongkorn the Great (King Rama V), the Act on "Announcement on Canal Digging" was promulgated in 1877. King Rama V ordered the digging of a canal started from Phra Khanong Canal connecting to Bang Pakong River. The digging work was resumed from the existing canal which had been incomplete since the reign of King Rama III. This aimed to augment cultivated areas along both sides of the canal. In this regard, Phraya Prawet Burirom (Phraya is a noble title in Siam period) was assigned to direct and supervise the canal digging and King Rama V graciously named the canal after its supervisor "Prawet Burirom Canal". The work was done with cadastral survey and the canal is in a straight line to shorten travel distance as much as possible. Another 4 branch canals were also dug, namely the Canal 1, Canal 2, Canal 3, and Canal 4. The waterways expanded the area of where people can earn a living. The digging of Prawet Burirom Canal started in 1878 and was completed in 1880 with total length of 46 kilometres.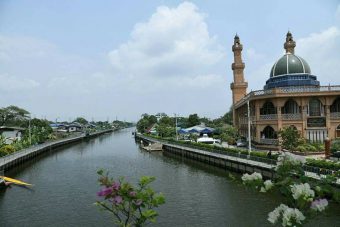 Before digging Prawet Burirom Canal, the area was a sparse forest with a very small population, as witnessed by some old people. Later, the use of vehicles increased thanks to more convenient roads. When the road along the Prawet Burirom Canal was constructed, people preferred to travel by cars instead of by boats. Prawet Burirom Canal presently had become merely the waterway supplying water to a community and draining water to the river and the sea.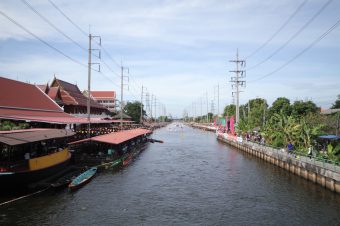 Presently, as the way of life of riverside community has changed, we must team up to revive the unique waterfront lifestyle. Concurrently, litter prevention campaigns should be launched in order to conserve and improve the health of canals and rivers. The canal can also be developed into an attraction, which can create jobs for people in the community.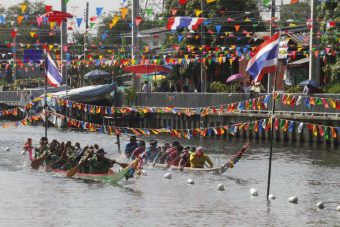 Prawet District, local administration and development committee of Prawet District, and Krathum Suea Pla Temple currently join forces to resurrect "Traditional Boat Racing Festival at Prawet Burirom Canal" to carry on the tradition, community lifestyle, and cultural heritage related to the water. Moreover, awareness campaigns should be conducted among youths and the public to acknowledge them on importance of nature, living as a community, and local culture and conserve these precious things for future generations. This might as well be ecotourism promotion of Prawet Burirom Canal and its neighbouring areas, as well as the promotion of public participation in upholding and preserving religions, arts, and culture which will take place during rainy season or in October.
For more updates: prbangkok-eng.com