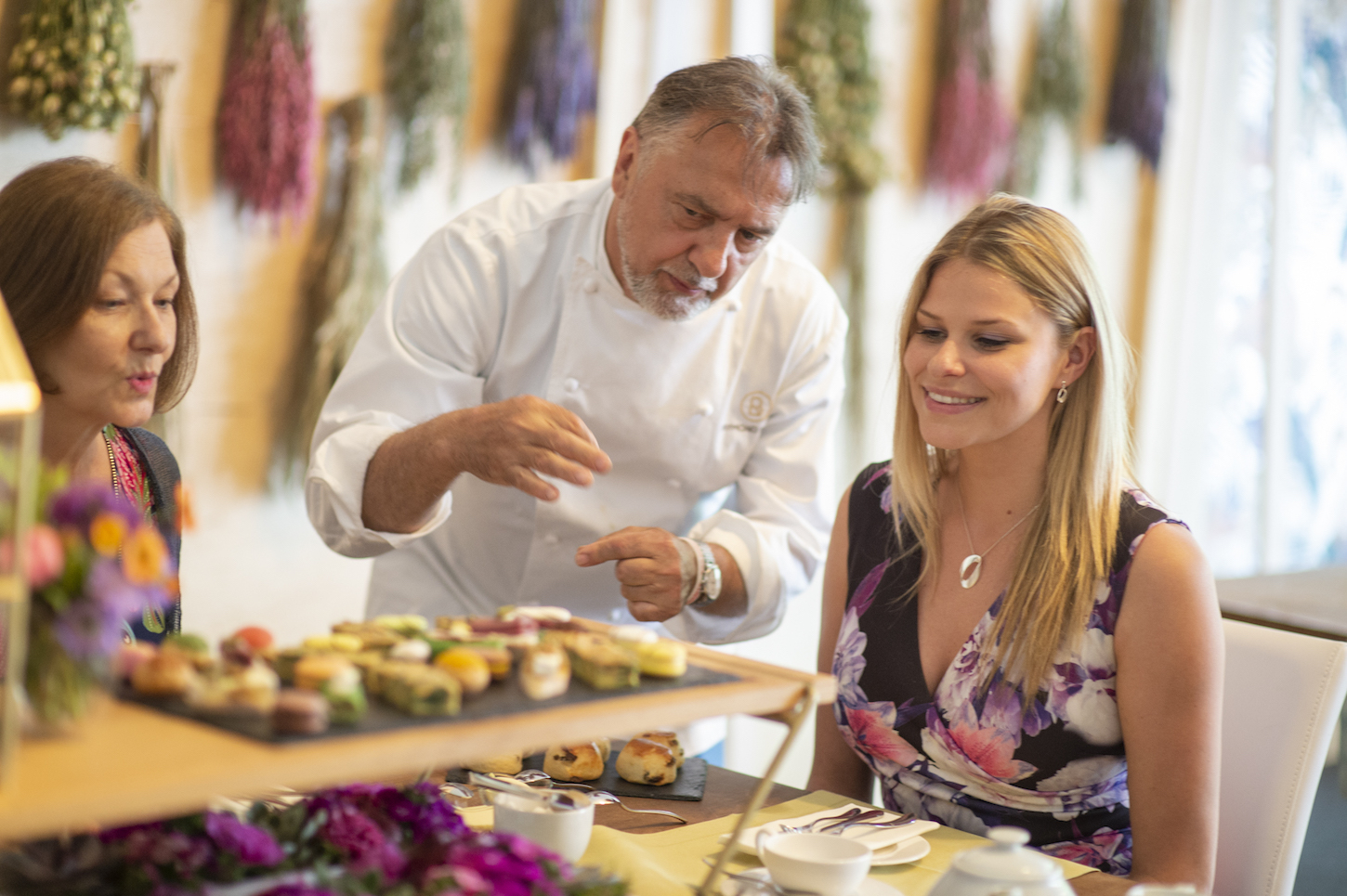 RHS Chelsea Flower Show 2019
The Lanesborough is offering guests to London the opportunity to enjoy the world-famous RHS Chelsea Flower Show with access to the acclaimed chef Raymond Blanc's 2019 Jardin Blanc, nestled deep in the grounds of one of the world's most celebrated horticultural events. This year's show runs from 21-25 May 2019 and this special experience offers guests the chance to be one of the first to see the show when it opens at 8am on 21 May, plus access to the exclusive members-only days.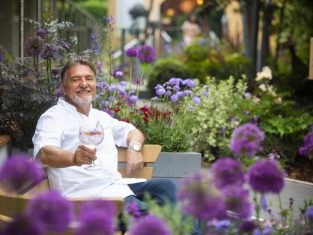 The timings and what's included for each daytime and evening Jardin Blanc experience can be viewed in more detail here.
The special Lanesborough experiences start from £1,325.00, and include one-night accommodation at The Lanesborough, one-way transfers and ticket entry to the RHS Chelsea Flower Show and an incredible dining experience in the beautiful Jardin Blanc, with menus exclusively designed by Raymond Blanc.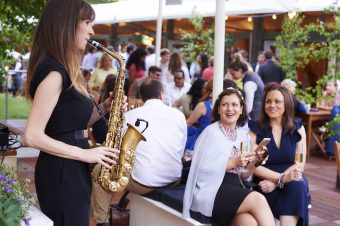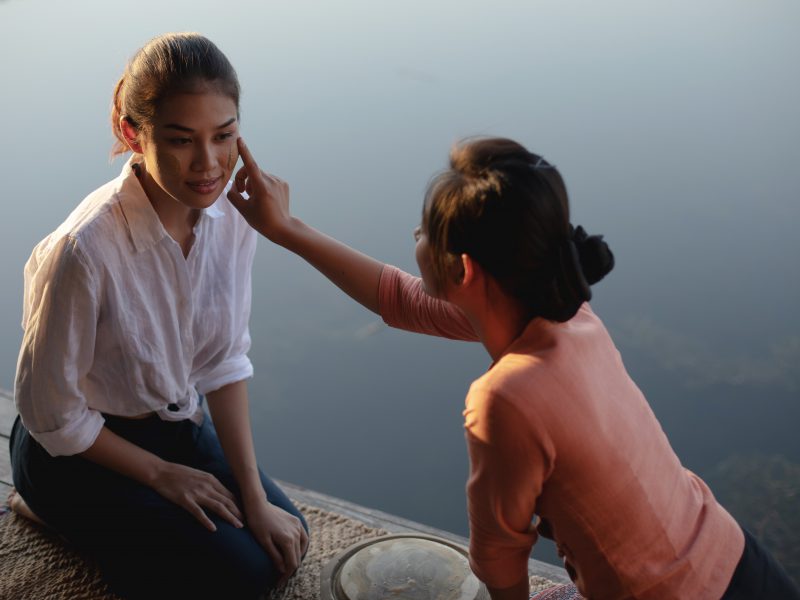 By Lifestyle+Travel
Wellness rituals are sensorial journeys that showcase local heritage using native ingredients and traditional massage techniques perfected over centuries.  With over 1,100 hotels and resorts in Asia-Pacific, Accor offers a vast collection of rejuvenating spa treatments that are both calming and relaxing for discerning travellers.  From Singapore, China, Myanmar, Thailand, The Maldives, India and Australia, these seven locally-inspired rituals advocate the goodness of natural healing therapies, while serving as an amazing window for travellers to experience a taste of the traditions of each destination. "Our guests are increasingly looking for spa treatments that draw on the rituals and mythology of the destinations in which they are travelling," said Spa Manager of award-winning luxury Swiss Spa, Pürovel Spa & Sport, Ms Elva Zhao. "It is as much about relaxing and rejuvenating the body as it is about learning new experiences and understanding cultures and traditions.  Ancient customs and ingredients play a key role in soothing away the stresses of the modern traveller and allow our guests to take a step back from the tensions of today's busy world." SINGAPORE MASSAGE AT SWISSÔTEL MERCHANT COURT, SINGAPORE At Swissôtel Merchant Court, Singapore guests can enjoy a spectacular 90-minute spa treatment drawing on Singapore's multi-cultural heritage.  Specifically designed to expel fatigue, daily stresses and tensions, the Singapore Massage focuses on rebalancing energies for the mind and soul.  Utilising Chinese, Malay and Indian massage techniques that represent the cultural mix of Singapore, this treatment culminates with the elimination of body heat, which is achieved by stimulating the foot's reflex zones. WHITE FLANNEL FLOWER SANCTUARY RITUAL AT FAIRMONT RESORT & SPA BLUE MOUNTAINS, MGALLERY BY SOFITEL, AUSTRALIA Standing at the edge of the World Heritage-Listed Blue Mountains, Ubika Day Spa's treatments are inspired by the seasons and the native wildlife of Australia.  The spa menu is designed to hydrate, nourish, restore and regenerate for holistic wellbeing. The White Flannel Flower Sanctuary Ritual is a signature head-to-toe degustation experience that pays tribute to the beauty of the bush .  The 105-minute full-body sensory journey includes an Organic Coconut & Jasmine Body Polish, Australian White Flannel Floral Hydrating Cocoon, Baobab & Neroli Facial Massage, Double Face Masque infusion, Peptide+ Multi-Action Serum, Full Body White Flannel Flower Soufflé, and Foot Restoration Massage to leave you feeling completely restored. SERENITY OF THE FIVE ELEMENTS AT SO SOFITEL BANGKOK, THAILAND Serenity of the Five Elements is a 90-minute soothing spa ritual based on the five elements of Wood, Earth, Water, Fire and Metal as well as the renowned Thai folk wisdom treatment called "Tok Sen" to balance all five senses.  Tok Sen is an ancient massage technique indigenous to the Lanna region of Northern Thailand and handed down over generations.  This 'tapping of the meridians' helps to restore the body's natural balance. In this treatment, Ytsara aromatherapy oil, which represents the water element is applied all over the body and gently pressed with a warm herbal poultice.  Heat from the poultice represents the fire element, while therapeutic herbs represent the earth. A small Tok Sen hammer, representing the wood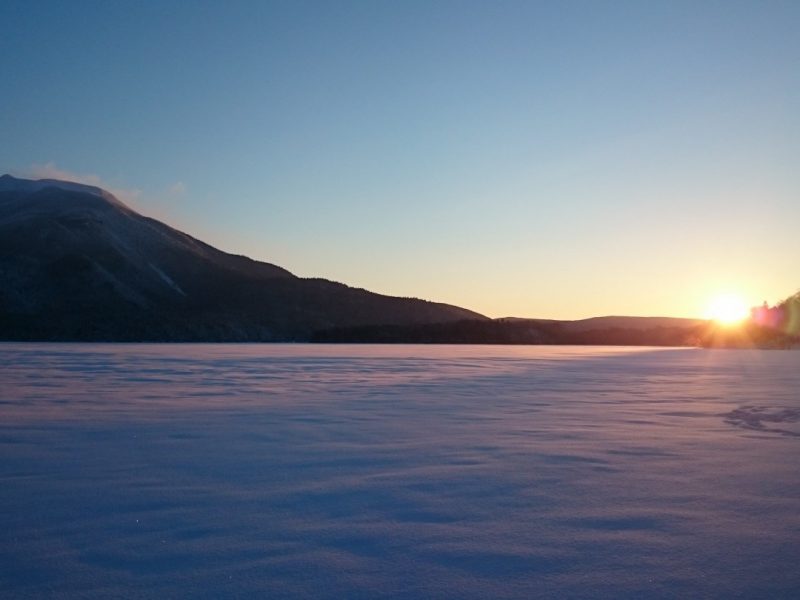 By Lifestyle+Travel
There's also a place to see the beautiful Autumn color and foliage together with your family, friends or your special one to capture the impression of unique natural scenery in Japan. The new experience that you will definitely love Japan in the angle that you have never been touched before. Here are recommanded tourist routes in Eastern Hokkaido and Tohoku - the region in North East of Japan. Recommended tourist attractions in Eastern Hokkaido There are charm and natural wonder that create with the exciting new tourist route of Eastern Hokkaido. You can visit here every season such as winter is extremely cold until the water becomes frozen, or in the spring, you will experience the beautiful flowers and lush green nature. How to get there: Fly from Haneda airport (Tokyo) to Kushiro airport in Hokkaido Recommended hotel: Kushiro Prince Hotel (Kushiro, Hokkaido) http://www.princehotels.com/kushiro/ Kushiro Prince Hotel is the gateway to Eastern Hokkaido where you can enjoy the magnificent nature of Hokkaido, including Kushiro Shitugen. It is located about 10 minutes' walk from Kushiro station. You can enjoy sunset of Kushiro from the guestrooms which is known as one of three most beautiful sunset in the world. It is also great access to walk around Kushiro city such as "Washo Market". Travel around Kushiro Washo Market This market is like the kitchen of Kushiro people, founded in 1954 with over 50 stores. The special rice bowl menu of Washo market is "Katte Don" that let you buy a bowl of plain rice, then select raw fish or any seafood as you prefer to put on top of the bowl. You can also buy souvenirs such as processed seafood products, salmon flakes or canned fish roe, Kombu seaweed and etc. (5 minutes' walk from Kushiro - JR station) Nusamai Bridge This bridge connects both sides of Kushiro river, it's 1 of 3 the most beautiful bridges in Hokkaido and also one of the most beautiful sunset spots in the world. Especially during Summer time, the heavy fog will cover the bridge mixing with the light of sunset which makes it even more beautiful. In the four corners of the bridge, there are four female statues in various chapters called the Statues of the Four Seasons which symbolizes Spring, Summer, Autumn and Winter of Japan. (10 minutes' walk from Kushiro Prince Hotel) Recommended hotel: Kussharo Prince Hotel (Kussharo, Hokkaido) http://www.princehotels.com/kussharo/ Activities:   - Sea of mist  guide tour in Kussharo Experience the beauty of the sea mist in early morning and waiting for the first light to touch the mist. - Stars tour in Kussharo The sky in Kussharo is so clear that millions of stars can be seen. Enjoy the Star-watching tour at night by stars' expert guides who will tell us the legend of star's gods while enjoying warm drink. Travel around the lake Lake Kussharo The crater lake in Akan-Mashu National Park in Eastern Hokkaido, one of the largest lake surface area with 57 kilometers' circumference. During the winter season, the lake will be frozen so that will be the largest ice surface in Japan. There are various outdoor activities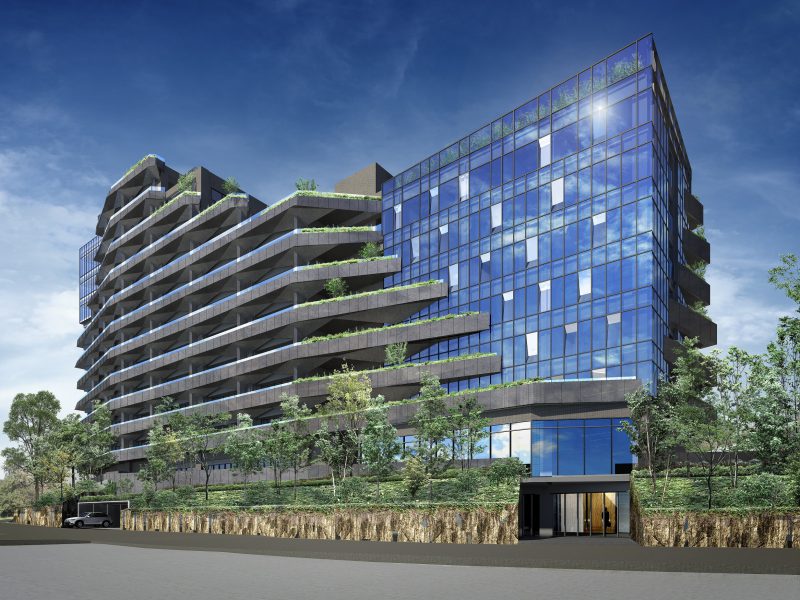 By Lifestyle+Travel
Prince Hotels, Inc., one of the largest hotel and resort groups in Japan, announces the three new properties that will be opening through the course of 2020, which are Tokyo Bay Shiomi Prince Hotel, Prince Smart Inn Ebisu and Prince Smart Inn Atami. The company will also continue effort to be a hotel loved by guests the world over and locally. Currently, Prince Hotels has a line-up of 43 hotels in Japan, and 31 overseas, attentive to guests every need. It aims to provide the highest level of service and hospitality fitted for any guest situation, whether in a business or resort leisure setting. In Japan, Prince Hotels opened a series of large-scale hotels particularly in the Tokyo metropolitan area and major resort area such as Hokkaido, Kyoto. Looking to the future, the company intend to consolidate its extensive network of city hotels, resort hotels, golf courses and ski resorts in order to provide facilities and services which meet the needs of our guests in a manner befitting one of Japan's largest hotel leisure businesses. Prince Hotels will also keep striving to remain in step with society through environmentally-friendly sound management. For example, Prince Hotels has progressively ceased the use of single-use plastic straws at directly-managed restaurants and banquet venues at its 43 hotels since January 2019. Patrons who request a straw will be offered paper straws. Prince Hotels will also proceed with the discontinuation of plastic straws at directly-managed restaurants at its ski resorts and golf courses throughout Japan. "Prince Hotel aims to be the hotel group loved by people from all over the world and will improve the value of hotels in Japan and accelerate new opening of hotels in Japan and overseas. We consider Thailand, which has great hospitality called " The country of smile " as an attractive market that is expected to have a higher number of tourists. We will grow from "Prince Hotel in Japan" to "Prince Hotel in the world" and fly to the world, said Mr. Masahiko Koyama, President of Prince Hotels, Inc. Prince Hotels has also nurtured its commitment to expand the brand overseas. Last year, StayWell Holdings and Prince Hotels Inc. have acquired The Arch Hotel London, located in Great Cumberland Place near Marble Arch & Marylebone. The hotel will be rebranded under The Prince Akatoki in 2019 and will be the first hotel globally under this brand. This signifies Prince Hotels' continuous effort and commitment to expand the brand across the world. The Prince Akatoki brand will certainly help complement the wider portfolio of brands managed by StayWell Holdings that offers a luxury 5-star hotel brand to the Group's already successful portfolio. Regarding new facilities over the course of 2019-2020, Prince Hotels has planned to launch three new hotels in Japan in order to enhance its capability in serving consumers' demand in the prime areas, which are Tokyo Bay Shiomi Prince Hotel, Prince Smart Inn Ebisu and Prince Smart Inn Atami. Tokyo Bay Shiomi Prince Hotel Prince Hotels will open Tokyo Bay Shiomi Prince Hotel in July