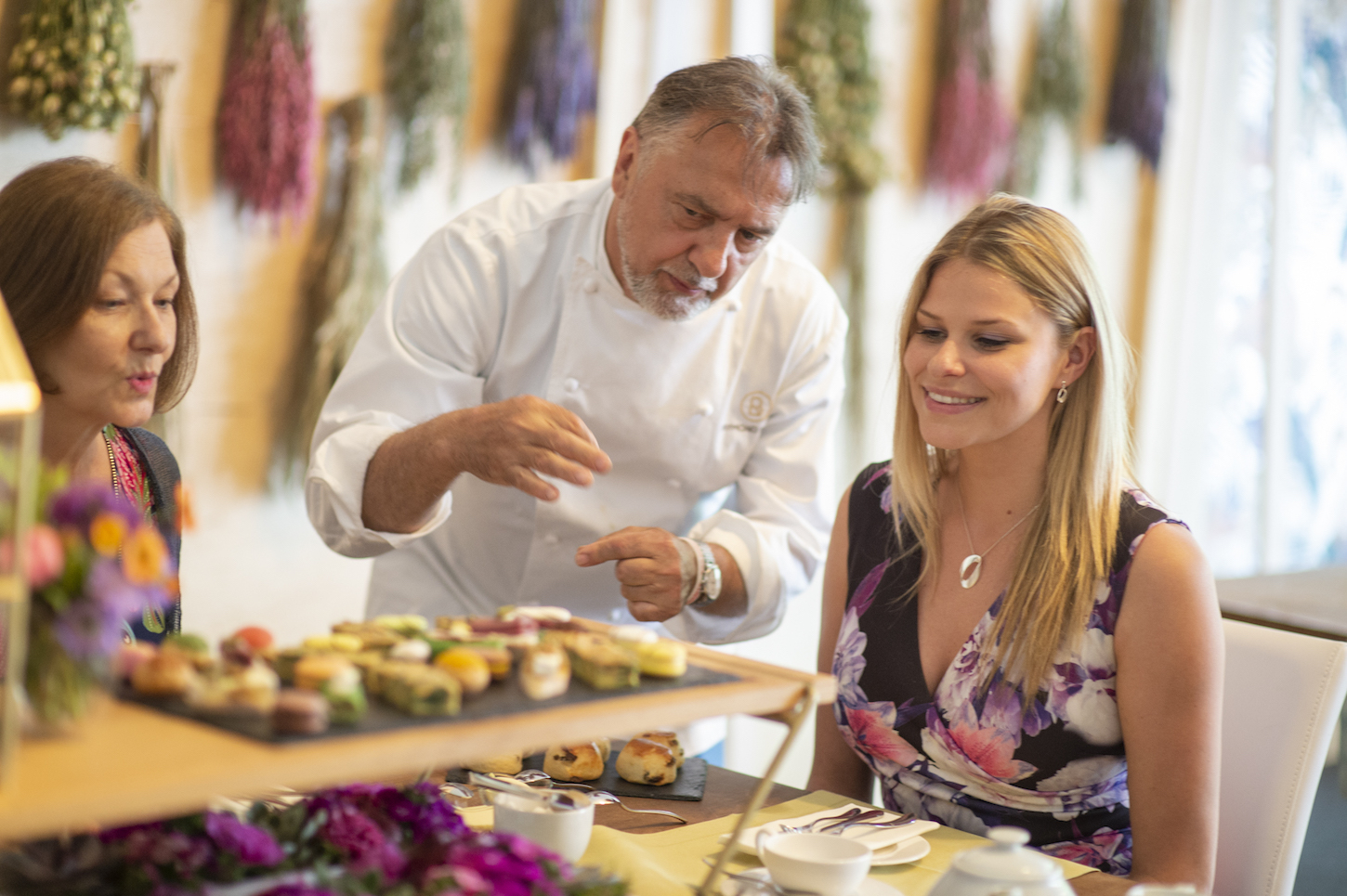 RHS Chelsea Flower Show 2019
The Lanesborough is offering guests to London the opportunity to enjoy the world-famous RHS Chelsea Flower Show with access to the acclaimed chef Raymond Blanc's 2019 Jardin Blanc, nestled deep in the grounds of one of the world's most celebrated horticultural events. This year's show runs from 21-25 May 2019 and this special experience offers guests the chance to be one of the first to see the show when it opens at 8am on 21 May, plus access to the exclusive members-only days.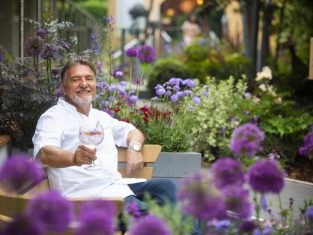 The timings and what's included for each daytime and evening Jardin Blanc experience can be viewed in more detail here.
The special Lanesborough experiences start from £1,325.00, and include one-night accommodation at The Lanesborough, one-way transfers and ticket entry to the RHS Chelsea Flower Show and an incredible dining experience in the beautiful Jardin Blanc, with menus exclusively designed by Raymond Blanc.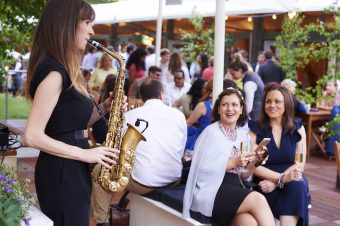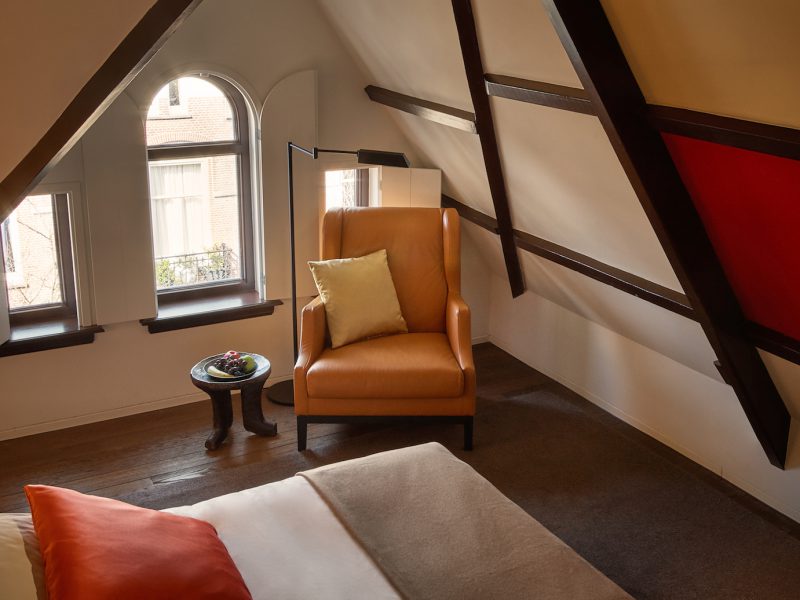 By Lifestyle+Travel
To commemorate the legacy of iconic Dutch artist Rembrandt Harmenszoon van Rijn (1606-1669), Amsterdam's luxurious Conservatorium hotel has partnered with the neighbouring Rijksmuseum to offer a special package that will among other amenities, feature curated artwork in a special suite reminiscent of the Rembrandt's masterpiece, The Night Watch. Highlighting the 350th anniversary of the painter's death, the "Art Suite by Rembrandt" package was launched in conjunction with the much-anticipated "Year of Rembrandt" celebration at the Rijksmuseum. Through this package, hotel guests will also enjoy unparalleled access to the variety of exhibitions and special events held at the museum, as well as the option to book a rare VIP tour of the Rijksmuseum's Hall of Fame. To maximize the guest experience, Conservatorium enlisted the assistance of Dutch designer Irma Boom, who created the colour scheme for the suite's design based on the DNA colours of the Night Watch, as well as renowned Dutch artist Sarah van Sonsbeeck, whose interpretation of "The Night Watch" can be found in the bathroom. The result of the collaboration is a unique and modern take on the classic masterpiece, and an immersive way for guests to enjoy the work of Rembrandt from the comfort of their luxurious surroundings. The Art Suite by Rembrandt package includes: One-night stay in the Art Suite by Rembrandt including breakfast for two guests Complimentary 'fastlane' access for two guests to the 'Year of Rembrandt' exhibits at the Rijksmuseum Two sleeping masks featuring Rembrandt's famous work 'Marten & Oopjen' One copy of the book Rembrandt: Biography of a Rebel by curator Jonathan Bikker Welcome letter from Rijksmuseum Director General, Taco Dibbits Conservatorium hotel offers the following premium supplements to the Art Suite by Rembrandt package: Private after-hour tour of the Rijksmuseum's Hall of Fame (€7500) Two-hour private walking tour through the city of Amsterdam that takes showcases where Rembrandt lived and worked, and the places that inspired his work (€190) The "Art Suite by Rembrandt" package is available from €875 per night, including VAT. Offer available from: 1 April - 29 December 2019. For more information, visit www.conservatoriumhotel.com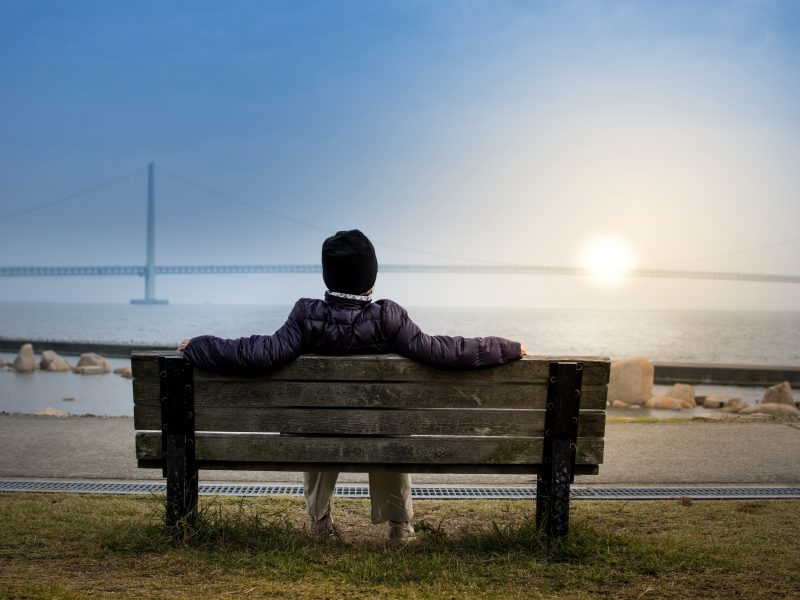 By Lifestyle+Travel
Books can take you to new and exciting places—completely new worlds, even. This World Book Day (23 April 2019), let Lifestyle+Travel and Agoda take you on a literary journey like no other. On your next holiday, trace the roots of some of your favorite authors by stopping by their hometowns—some of which have inspired their most seminal works. Here are some must-visit spots for book-lovers roaming around Asia… Kobe, Japan Literary Hero: Haruki Murakami Notable works: "Kafka on the Shore" and "1Q84" available from Shinchosha Must-see attractions: Ikuta Shrine, Arima Onsen, Akashi-Kaikyo Bridge Murakami grew up in Kobe, where a few of his stories, such as his debut novel "Hear the Wind Sing", are set. Murakami's works have surrealist elements, often with melancholic themes which in some ways, is reflective of the quiet beauty to be found in the many serene shrines and breathtaking nature scenery in the small seaside city. Internalize the relaxing minimalist side of Kobe when you stay at Arimakoyado Hataya Ryokan. Camarines Norte, Philippines Literary Hero: Ricky Lee Notable works: "Para kay B" available from Philippine Writers' Studio Foundation Must-see attractions: Calaguas Islands, Apuao Grande Island, Bagasbas Beach More than his novel "Para kay B," Ricky Lee's body of work encompasses screenwriting and playwriting. He has worked with revered Filipino directors like Lino Brocka and Ishmael Bernal and has even published a screenplay manual called "Trip to Quiapo" which has since been a staple resource for communication colleges in the Philippines. Visit Lee's hometown of Camarines Norte in the central Bicol region of the Philippines and enjoy its beautiful beaches like those on Apuao Grande Island and the Calaguas group of islands. Keep comfy by making One Platinum Hotel your home base while in the area. If you're in the Americas, head to… New York, USA Literary Hero: Jenny Han Notable works: "To All the Boys I've Loved Before" available from Simon & Schuster Must-see attractions: Empire State Building, Statue of Liberty, Brooklyn Bridge, Broadway Though Han originally came from Virginia, her time in New York shaped her career as a young adult fiction writer. Book the cozy Jun New York Midtown III apartment, and feel right at home when you take a break from all of that sight-seeing. Aracataca, Colombia Literary Hero: Gabriel García Márquez Notable works: "One Hundred Years of Solitude" available from HarperCollins, "Love in the Time of Cholera" available from Penguin Classics Must-see attractions: Casa Museo, Casa del Telegrafista   The municipality of Aracataca is built along the river of the same name and boasts Nobel Prize winner for literature Gabriel García Márquez as one of its sons. The village of Macondo in García Márquez's celebrated novel, "One Hundred Years of Solitude" is fashioned after Aracataca. Take a day trip out to explore García Márquez's reconstructed childhood home-turned-museum and the Casa del Telegrafista, then settle down at the charming Agoda Home in Parque Los Novios in the nearby city of Santa Marta, where you can also visit Colombia's famous Tayrona National Natural Park. If you're venturing to Europe, then consider visiting…  Edinburgh, Scotland Literary Hero: J.K. Rowling Notable works: The "Harry Potter" series available from Bloomsbury Must-see attractions: Edinburgh Castle, The Royal Botanic Gardens, Dynamic Earth, Underground Edinburgh, The Scotch Whisky Experience Potterheads, unite! While Rowling was born in Yates, England, it was during her time in Edinburgh that she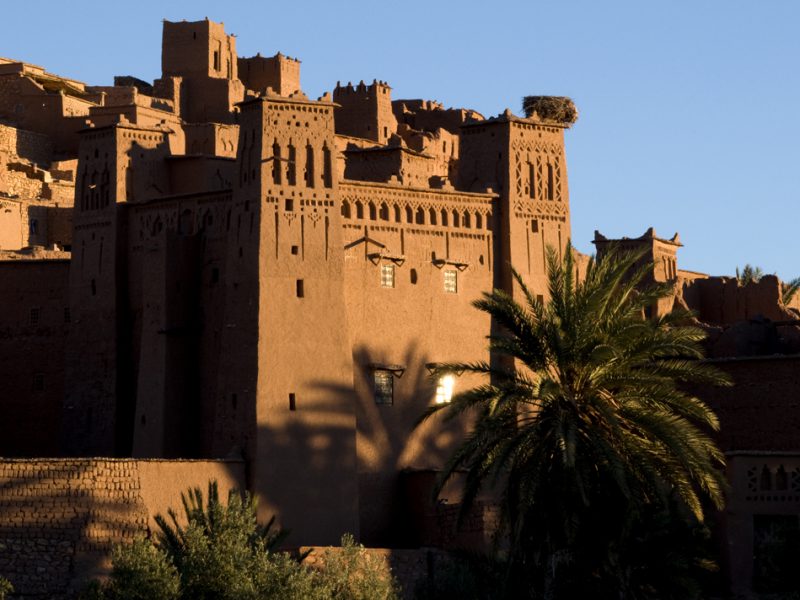 By Lifestyle+Travel
Season 8 of everyone's favourite medieval fantasy, Game of Thrones arrived this week and as fans dissect Episode 1 and look for plot spoilers, guests across the globe say they feel part of the show by staying in Homes on Airbnb. Looking at guest reviews of Homes in off-the-beaten-path destinations iconic to the show from 2014 to 2018, a growing number of travellers note they feel they're part of the action with Airbnb guest reviews mentioning the show up 550% in Morocco, 467% in Ireland, 406% in Croatia, 386% in Iceland and 218% in Spain. No matter the king (or queen) you're rooting for, here are 5 Homes on Airbnb perfect for living like your favourite contender for the throne long after the season finale.