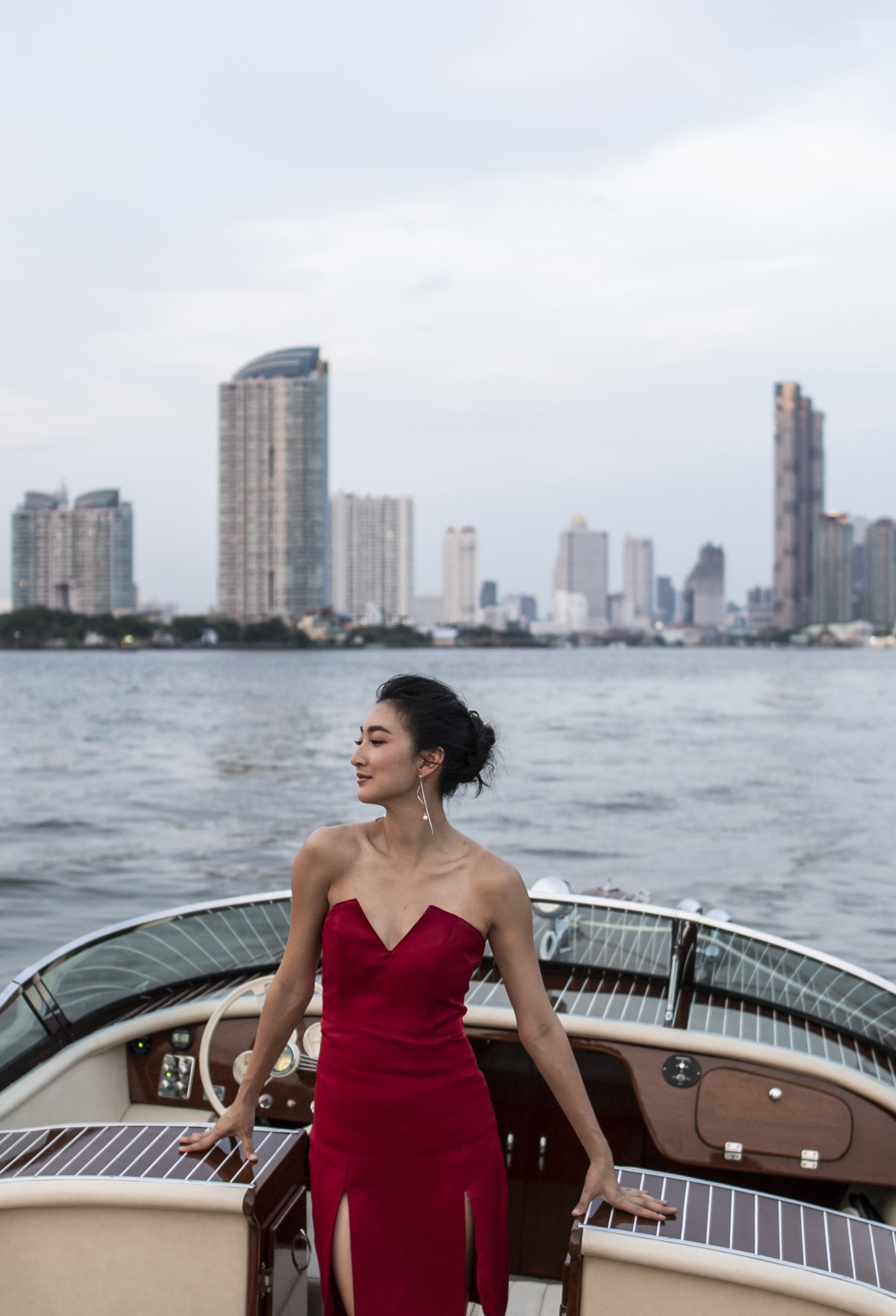 SALA Hospitality Group's Cruises with Heavenly Indulgences
SALA Hospitality Group invites guests to enjoy an unforgettable afternoon or evening on Bangkok's "River of Kings", with a new series of private boat sunset cruises on a timeless mahogany Hacker-Craft boat, exclusive dining experiences, as well as a stylish stay with precious panorama.
The packages combine private sightseeing trips along the Chao Phraya Rive with the option of luxurious overnight stays and a dedicated five-course menu crafted by the expert chefs at sala rattanakosin Bangkok's Eatery and Bar.
Available for lunch or dinner, this fine-dining menu treats diners to a selection of freshly-baked artisan breads, an amuse bouche of coconut gelato with heirloom tomatoes, basil pesto and freshly-cracked blacked pepper, and an indulgent starter of seared foie gras with passion fruit coulis, a Hokkaido scallop chip and mixed berry compote. The entrée of Chilean sea bass with roasted cauliflower purée and Parmentier potatoes, topped with a grilled tiger prawn, is then followed by a mouth-watering main course of Black Angus beef tenderloin with garlic-infused creamed potato, roasted organic vegetables and buttered mushrooms. The exquisite feast reaches its climax with a decadent dessert of crème brûlée tart topped with fresh mixed berries, savoiardi biscuit and banana scented mascarpone.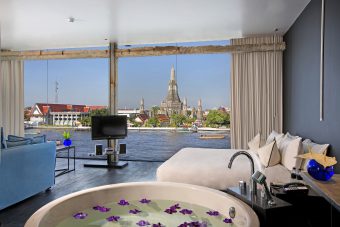 Couples can enjoy this sumptuous lunch or dinner for two, along with a private 30-minute Chao Phraya classic boat cruise for just THB 9,100++ (down from the standard rate of THB 12,900++). Alternatively, guests can combine their memorable meal and a 30-minute cruise with an overnight stay in a stylish and spacious wat arun river view suite, including breakfast for two the following morning for only THB 16,999++ (reduced from the standard rate of THB 24,400++).
For more information about SALA Hospitality Group, please visit www.salahospitality.com