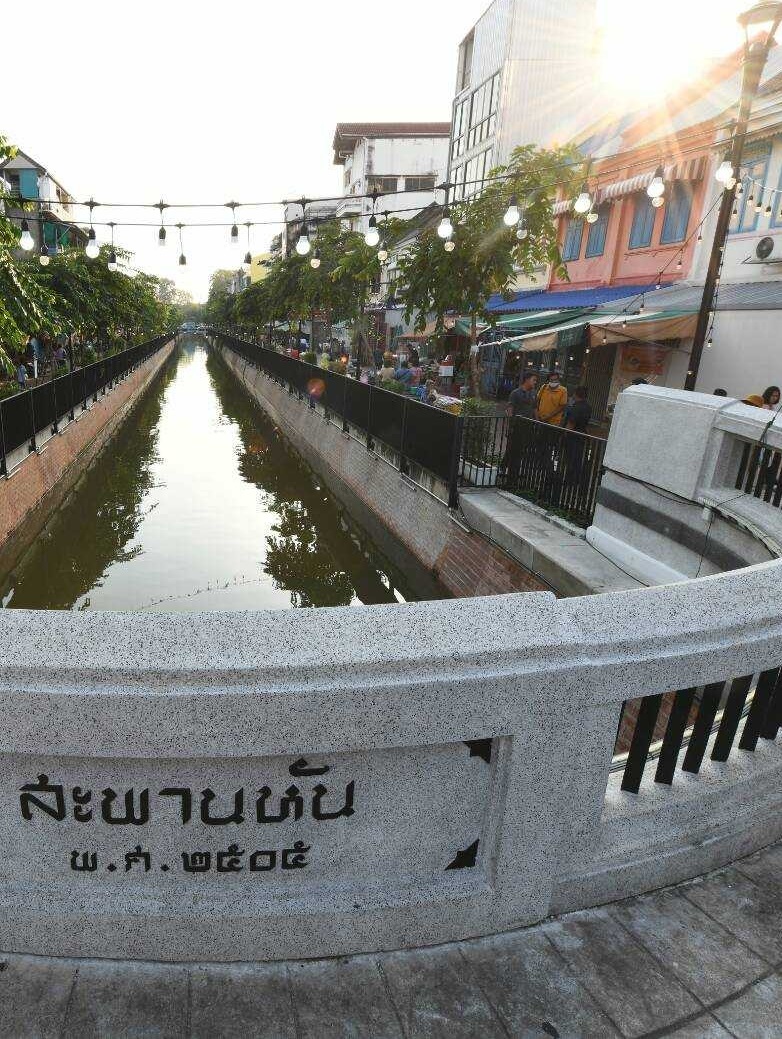 'Saphan Han', the Historical Bridge Over the Ong Ang Canal
Since the reign of King Buddha Yot Fa Chulalok the Great (Rama I), Saphan Han in Sampheng area has long been a famous and bustling trade area of the royal capital in the past. Originally, Saphan Han was a bridge crossing Ong Ang Canal, also known as Rop Krung Canal (meaning 'the canal that rings around the city'). Back then, the bridge was just a single plank for people to cross the canal, with one side of the bridge firmly fixed, while the other side could be turned over to allow boats to pass through, and this is where the name 'Saphan Han', meaning 'the turning bridge', came from.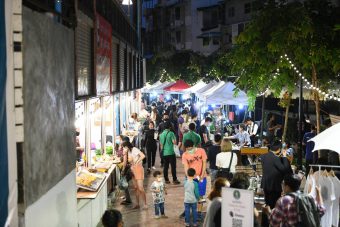 Saphan Han had been renovated and modified several times, with the most prominent modification occurred during the reign of King Mongkut (Rama IV). It had been rebuilt with steel structure and wooden floor. Under the bridge, there was no iron wheels on the rail but it can be raised and moved to allow boats to pass through. In the reign of King Chulalongkorn the Great (Rama V), the bridge was once again reconstructed, using the design of bridges in Italy, to become a more curved wooden bridge with broader corridor. Along both sides of the bridge, there have been small rooms or shophouses for rent, with a walkway in the middle. It has been one of the most photographed bridges in Bangkok.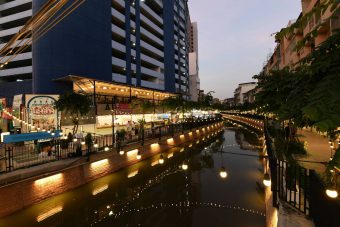 The area of Saphan Han or Saphan Lek (meaning 'metal bridge') has been famous as a shopping spot for games, electronic devices, and toys (both legal and violating intellectual property law). Makeshift shophouses were built and encroached entirely around Ong Ang Canal. As a result, the bridge and the canal was polluted and full of garbage. At present, the Bangkok Metropolitan Administration has successfully reorganised and improved the landscape of this area with cooperation from vendors and hawkers who agreed to move out of the area. In addition, people living in vicinal communities also agreed to improve and renovate their houses. All these cooperation has helped transforming the Saphan Han area into an eye-pleasing spot, as well as a tourist attraction with charming atmosphere of historical communities.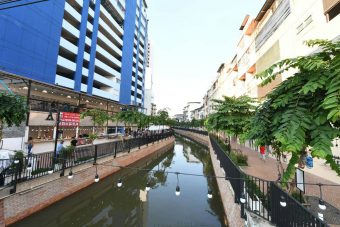 For more news on Bangkok, visit www.prbangkok-eng.com