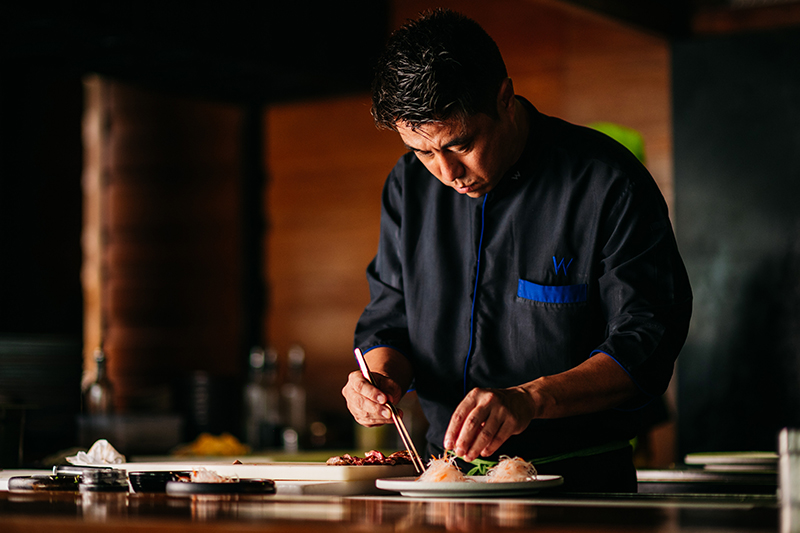 The Artful Kaiseki
Immerse yourself in the realm of Japanese epicurean delight while embracing the gentle breeze of the Gulf of Thailand
at Namu Restaurant in W Koh Samui.
This stunning scene of Koh Samui is now further enriched by the exquisite art of Japanese cuisine, enhancing the island experience with locally sourced products. Namu Restaurant at W Koh Samui introduces a captivating course of the Japanese culinary journey in the 'Kaiseki' style, curated by Chef Takayasu Ono. As the Head Chef of Namu Restaurant, Chef Ono expertly blends the principles of this esteemed culinary art with a touch of local Thai influence, resulting in a fusion that delights the senses and celebrates the beauty of two distinct cultures harmonizing.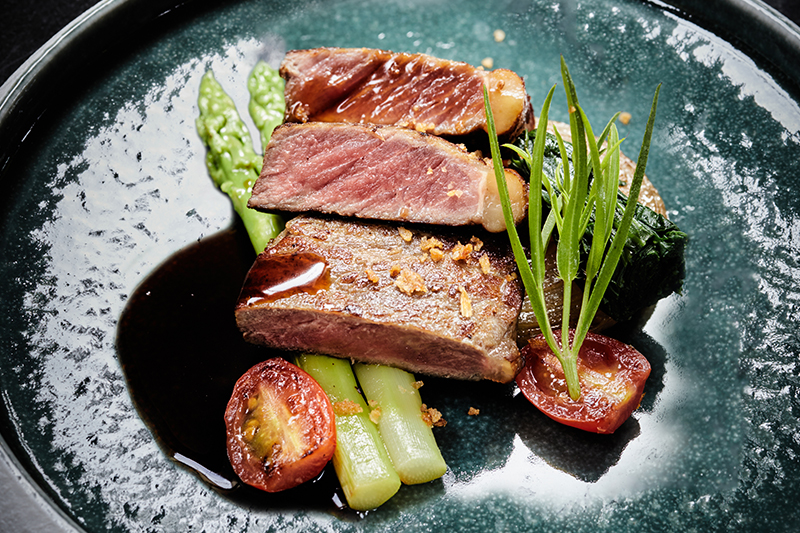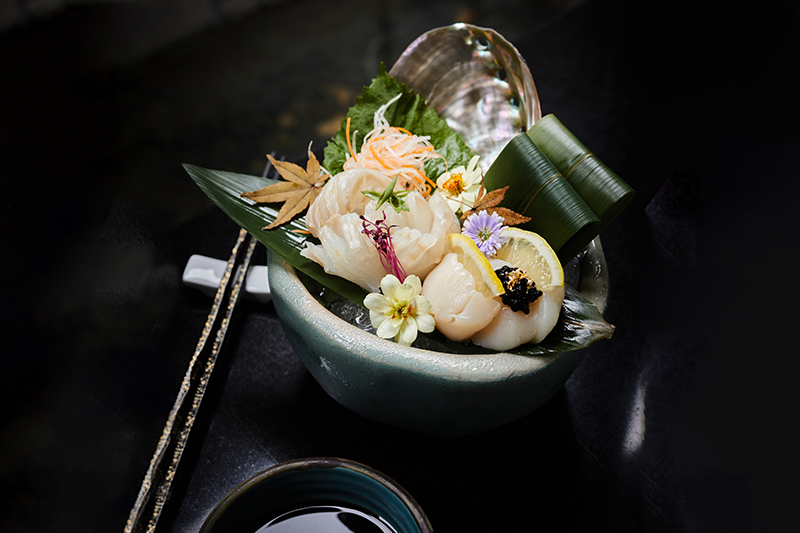 "Namu Restaurant at W Koh Samui has introduced a true gastronomic marvel. Our Kaiseki menu pays homage to both Japanese traditions and Thai flavors, creating a culinary experience like no other," says Chef Takayasu Ono.
"We artfully bring together the cultural heritage of Kamakura and the allure of its four seasons, using the freshest and most flavorful ingredients from Japan and Thailand's Andaman Sea. Our Neo Japanese concept elevates Kaiseki to an unforgettable symphony of taste and aesthetics."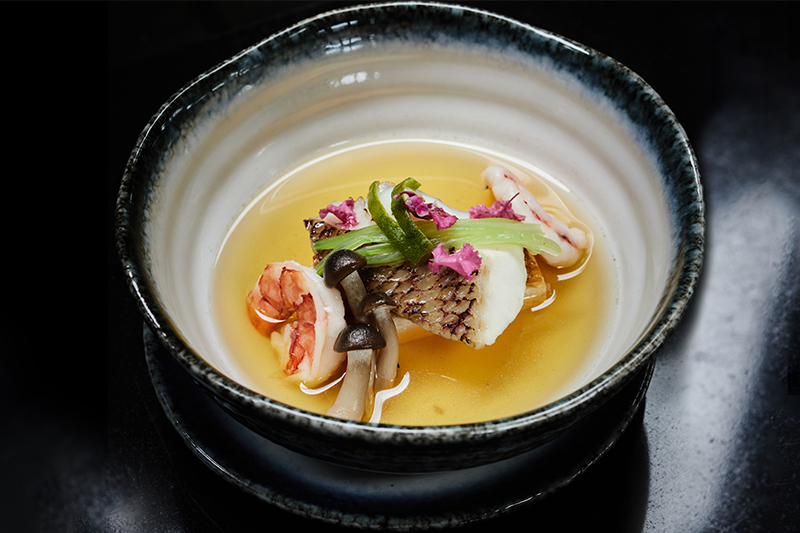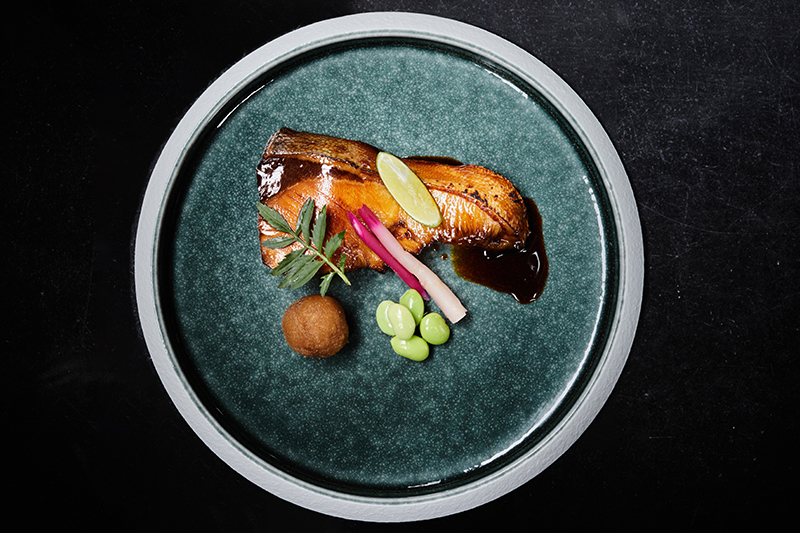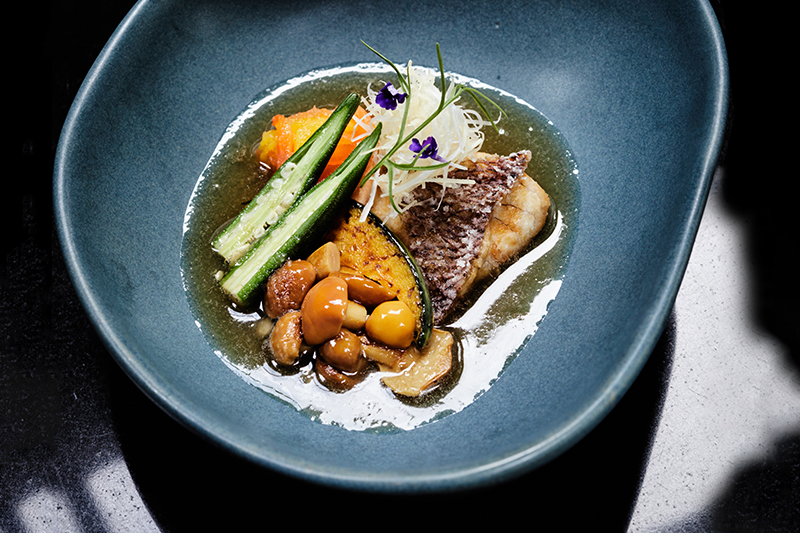 Beyond serving as a bridge between the two cultures, the innovative Kaiseki experience at Namu Restaurant aims to celebrate the artistry of nature, technique, innovation, and craftsmanship, creating harmonious melodies of joy with every delicate bite.
Namu's Kaiseki set is priced at THB 4900++. The set includes a welcome drink, an 8-course menu, and a bottle of sake, all curated to elevate the culinary experience by the Gulf of Thailand to new heights.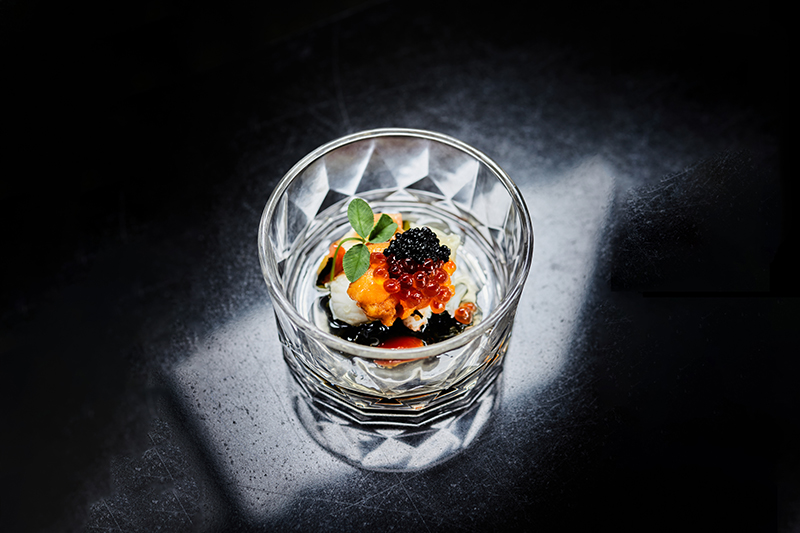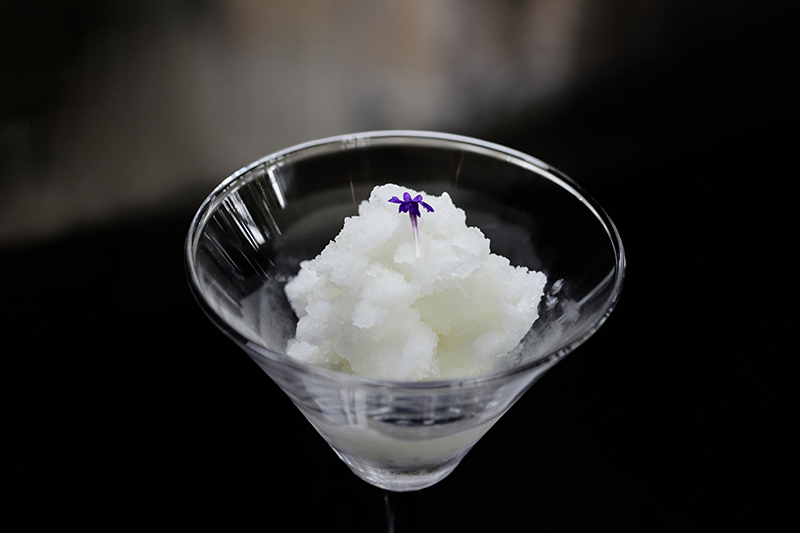 Namu Restaurant at W Koh Samui
Tel: +66 77 915 999
Email: bf.wkohsamui@whotels.com or call 99