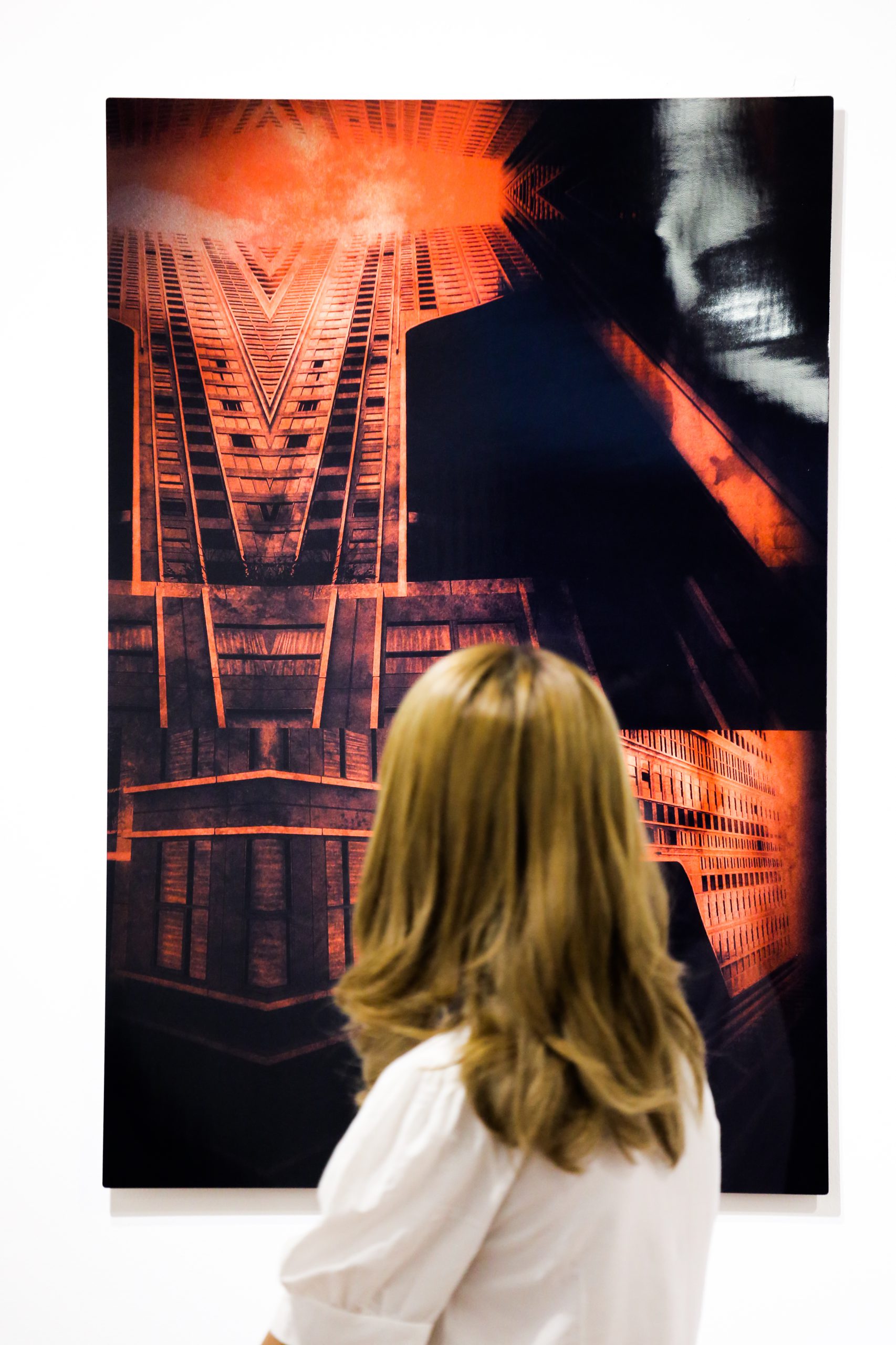 The City That Never Stops Moving at "Bangkok Dreamscape", River City Bangkok
From now until 17 February 2021, River City Bangkok invites you to dive into the world of dreams and emotions through the eyes of Marcelo von Schwartz, an Argentine film director, architect, and art photographer, at his Bangkok Dreamscape exhibition, showcasing his perspective as an architect towards the metropolis that never cease to transform in form of "a re-creation of a wide range of emotional inputs placed in another dimension, as if it is coming from a dream."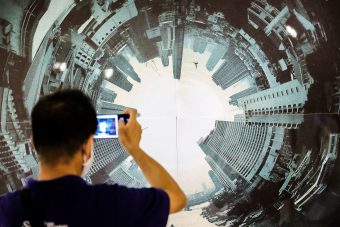 The exhibition takes place at RCB Galleria 3 on the second floor of River City Bangkok. Free entry. For updates, keep yourself posted at River City Bangkok Facebook Page.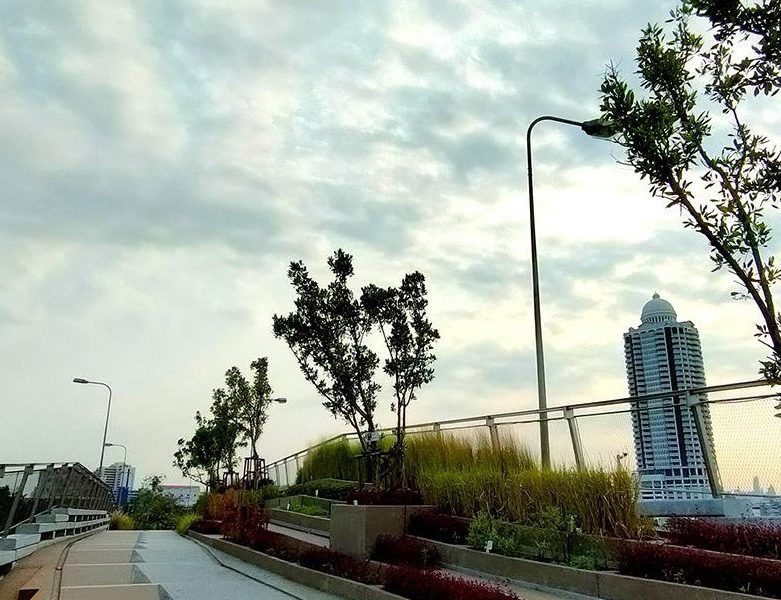 By Lifestyle+Travel
Chao Phraya Sky Park is a pedestrian bridge across the Chao Phraya River and a new landmark for Bangkokians. It is the country's first-ever sky park and the world's first sky park crossing over the river, connecting Thon Buri and Phra Nakhon sides of the Chao Phraya River together. The Chao Phraya Sky Park is a scenic viewpoint amid the greenery along the walking route. Behind the Chao Phraya Sky Park project is the collaboration between the City Planning and Urban Development Department of Bangkok Metropolitan Administration (BMA),  together with The Urban Design and Development Center (UddC) and other partners with an aim to improve Bangkok's thoroughfare and landscape, as well as to increase the public green area. The project is also implemented with public participation and mutual ownership among various sectors to raise public awareness on the importance of green areas. Situated between the traffic lanes of the Phra Pok Klao Bridge, the Chao Phraya Sky Park is an elevated public park with wide walkways and bicycle lanes connecting two sides of Bangkok, as well as relaxing corner, viewpoint, and space for recreational activities. The sky park is designed to be a double-deck walking route with ramps traversing up and down between two levels, equipped with guardrail, elevator, and other facilities for persons with disabilities and elderly people. In terms of architecture, it highlights easy functions and maintenance. Trees and flowers are thoughtfully selected to suit Bangkok's weather conditions, avoiding growing large perennial trees to reduce the weight of the structure and minimize the harm from dead branches and leaves for the safety of people commuting along the nearby bridge. Vegetation on the Chao Phraya Sky Park is also beneficial for insects and overall ecosystem. The Chao Phraya Sky Park is a now the city's new spot for relaxation and exercise with gorgeous view, especially during sunset and sunrise. In addition, its neighboring areas are full of the top-rated tourist attractions such as Phra Phutthayotfa Chulalok Bridge, Phra Boromathat Maha Chedi of Prayoon Wongsawat Temple, Santa Cruz Temple, Kanlayanamit Temple, Kudi Chin Community, The Temple of Dawn, Yodpiman Riverwalk, and ICONSIAM. The Chao Phraya Sky Park has been officially launched to public in 2020 and is now open daily from 05:00 to 20:00. For updates on more interesting spots in Bangkok, visit prbangkok-eng.com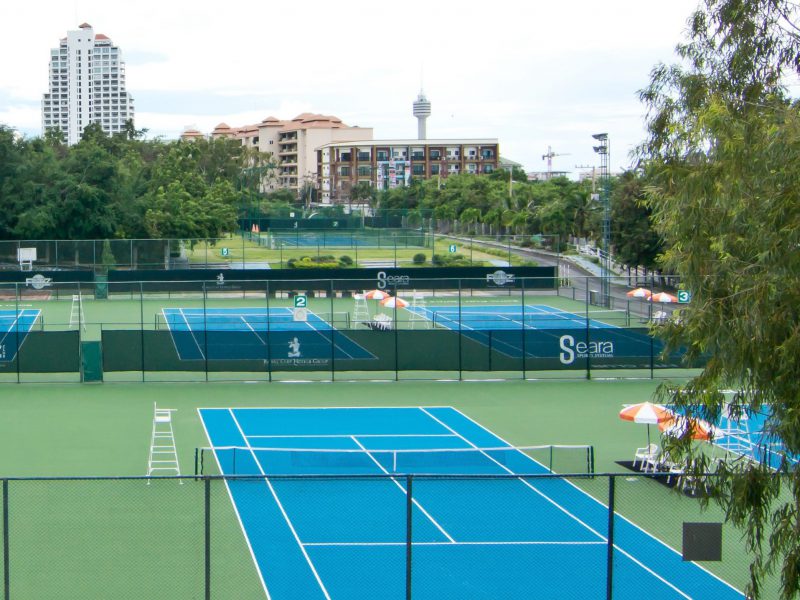 By Lifestyle+Travel
From 2 to 4 April 2021, Royal Cliff Beach Hotel in Pattaya will host the highly anticipated annual Fitz Club Tennis Tournament for the 13th time, comprising lots of delicacies and drinks alongside thrilling matches to keep you entertained throughout the weekend at the courts with new elegant lighting system. What makes this event so popular is the round-robin format in which all competitors are guaranteed to play several matches in one of the best Tennis clubs in Thailand. Throughout the tournament, safety measures against COVID-19 will be in place including no-handshake policy and social distancing guidelines for the spectators. With 3 days of blockbuster tennis, the Fitz Club Tennis Tournament remains one of Pattaya's most highly anticipated sports events of the year. Playing slots are limited, so don't miss out on the fun and competition of this very popular event and register now! Friends, fans and supporters are especially welcome. For more information or to register for the tournament, please contact fitz@royalcliff.com, visit www.royalcliff.com/new/13th-tennis-tournament or call +66 (0) 38 250 421 ext 2621.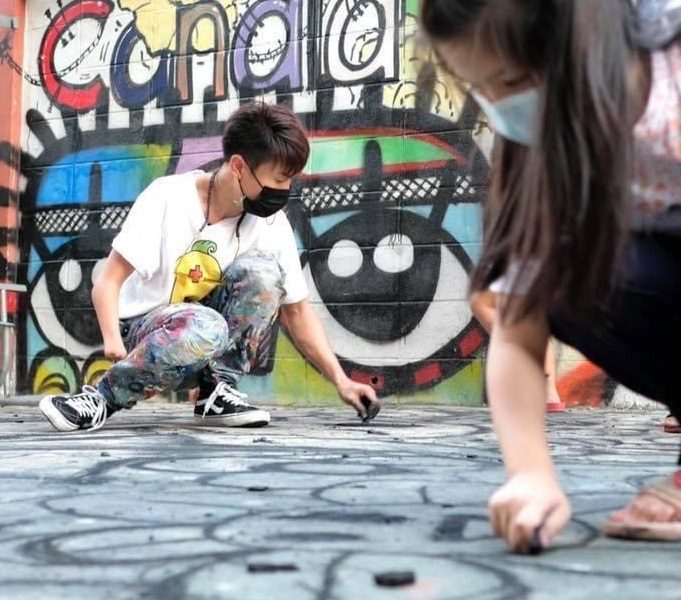 By Lifestyle+Travel
Indeed, "art" does not relate to us only aesthetically, but it can also impact us in a communal level. Art can make a community more livable, enhance safety, and boost tourism as well as the area's economy. Recognising its importance, Bangkok Metropolitan Administration (BMA) has come up with a project to depict Bangkok through works of art, to make desolate spots safer, to make a good use of empty spaces, and bring vibrant street arts to the heart of Bangkok. At Ong Ang Canal, travelers can experience charming ways of living of the communities around centuries-old Ong Ang canal and enjoy speculating street arts portraying the lives around here in the past. In the early days, Ong Ang Canal was a floating pottery market, selling various types of earthen water jars and the canal was named after its main product, "Ong Ang", meaning pottery in Thai. The BMA has implemented various measures to clean up this canal, revive its landscape, and allow water to flow to Chao Phraya River. Shortly after the transformation, Thailand's Ong Ang Canal was one of the 6 places in Asia to win the 2020 Asian Townscape Awards by UN-Habitat Fukuoka. In Sathorn area, tourists can spot street arts at various sites, one of them being Wat Yan Nawa Canal in Si Suriyothai Community. Along the canal, nearby communities are where Buddhism, Islam, Christianity, and Bramanism have been co-existed in harmony. Once an abandoned site, the area surrounding the canal has been revitalised with "Canal Art", making it a new landmark of the city thanks to support from various private sectors and artists. In addtition to the magical transformation of the over 890-metres long wall, safety of the community has been increased with installation of street lights and green inspection booth of City Law Enforcement Section. This area also boasts a potential for developing into community tourist attraction of Sathorn district. To add more vivacity, street foods of high quality are available throughout the canal side journeys. Quality of street food in Bangkok have been improved to make sure that all ingredients are safe to consume and the venues are clean, with "Food Safety Standard Certificate" to reassure the safety. For more updates on Bangkok's projects, visit www.prbangkok-eng.com