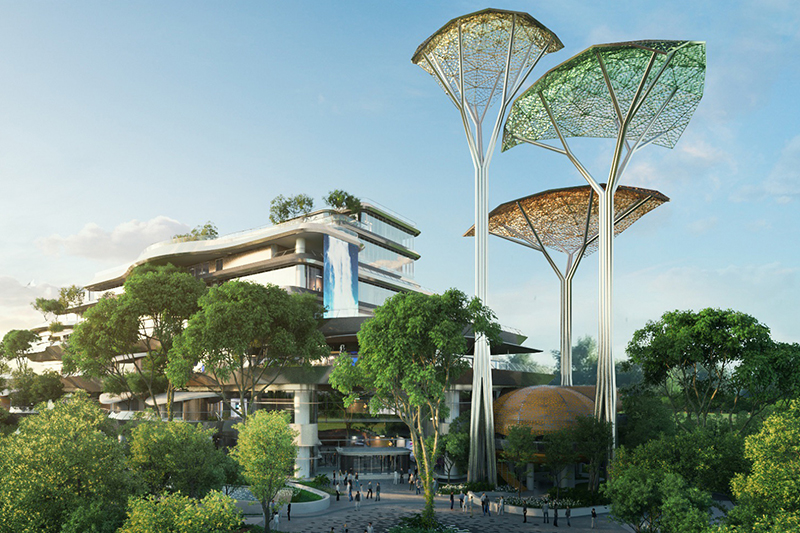 The Forestias unveils 'HAPPITAT' – a new themed destination of happiness to engage multiple generations with diverse activities
Brings together real and virtual experiences at a destination Preparations around 70% complete
"We're taking destination development to a new level and creating real and virtual experiences never before seen. We want The HAPPITAT at The Forestias to be a place in people's hearts – a place where they create unforgettable memories and to which they constantly return with the same sense of anticipation and excitement as their very first visit."
"The HAPPITAT will be a place that's magical, filled with surprise moments, and one that creates happiness for people across all ages." Ms. Orada Kerdhong, President – Storied Place, MQDC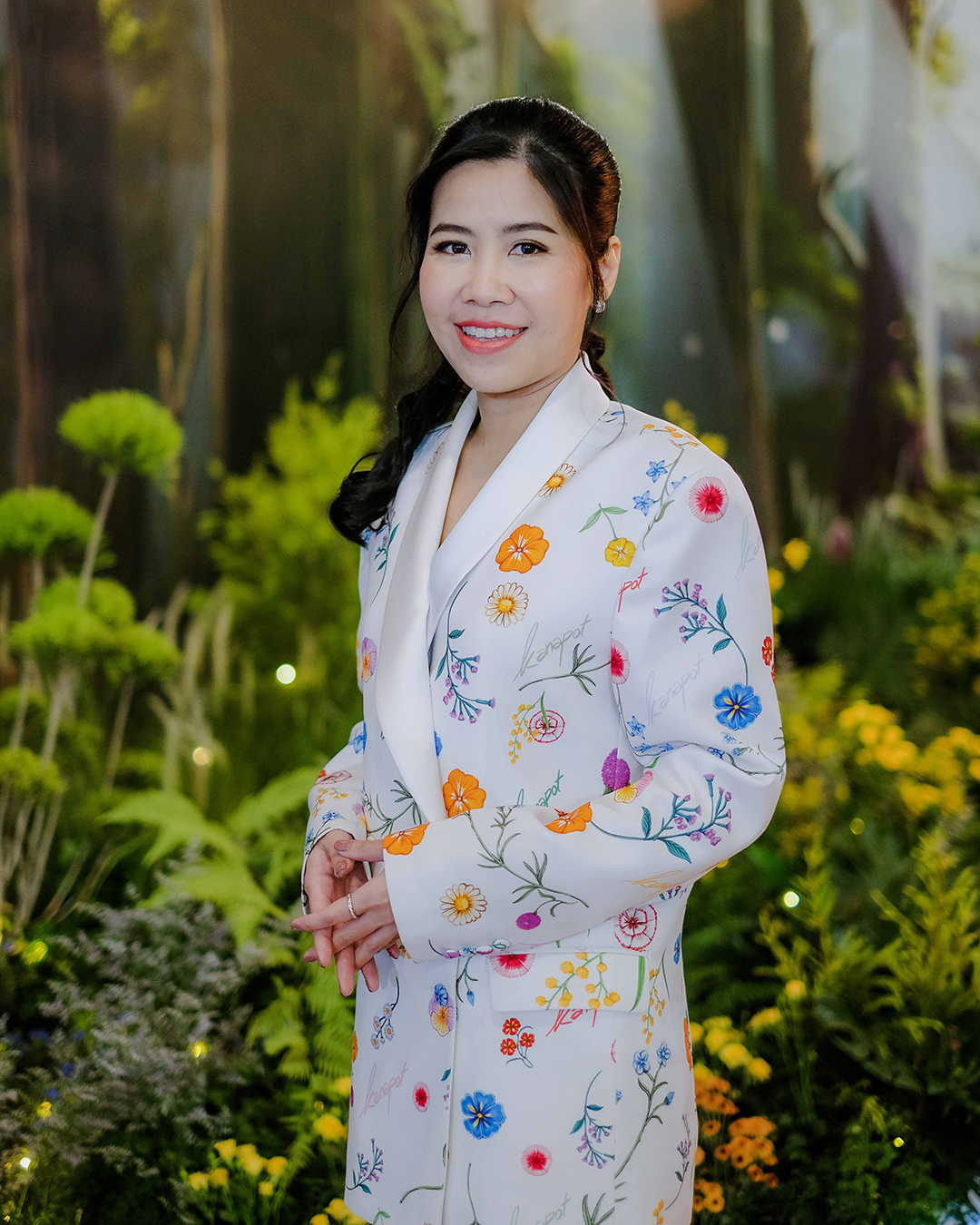 Magnolia Quality Development Corporation (MQDC), the developer of the 398-rai 'The Forestias' town, today, announced that it is building at The Forestias' a themed destination, named The HAPPITAT, that is the first to bring together real and virtual experiences across a very large footprint and which aims to add a new dimension to people's experiences at a destination.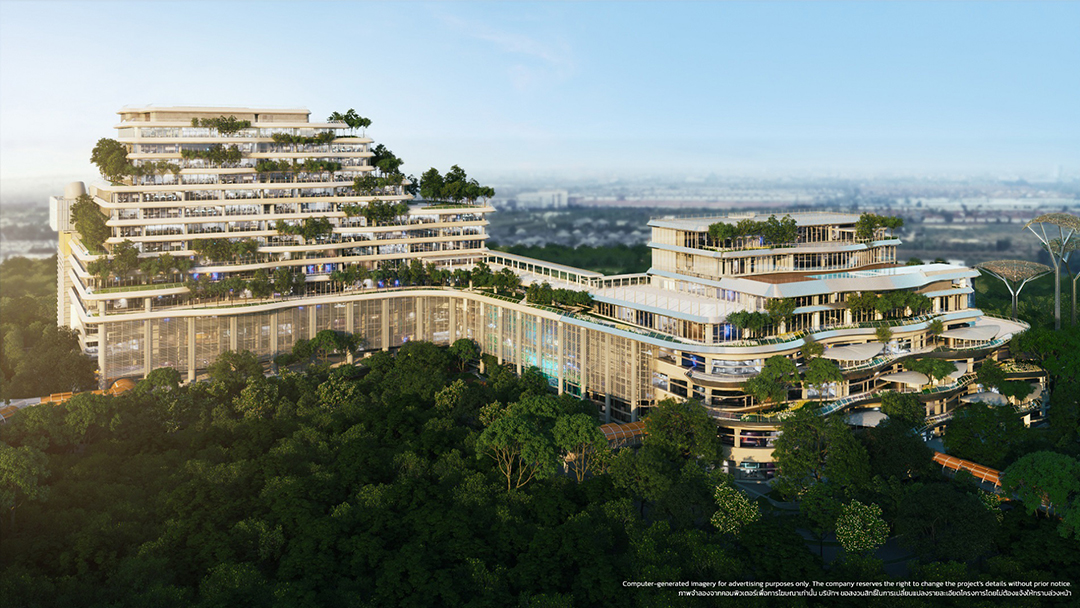 Ms. Orada Kerdhong, President – Storied Place, MQDC, said, "We're creating a phenomenon with the HAPPITAT – one that takes destination development to a new level. The HAPPITAT will be a place to which people will want to return constantly because every visit will give them new experiences as a result of a year-round calendar of indoor and outdoor activities, a rich mix of lifestyle pursuits, and, in the future, the integration of virtual reality experiences across many aspects. Our goal is to have people feel, at every visit, the same excitement and pleasure of discovery as their first visit, no matter what they have come to do, but still combine it with a feeling of warm and comfortable familiarity."
"It's why we've called it the HAPPITAT – a combination of the words 'habitat' and 'happiness'," she said.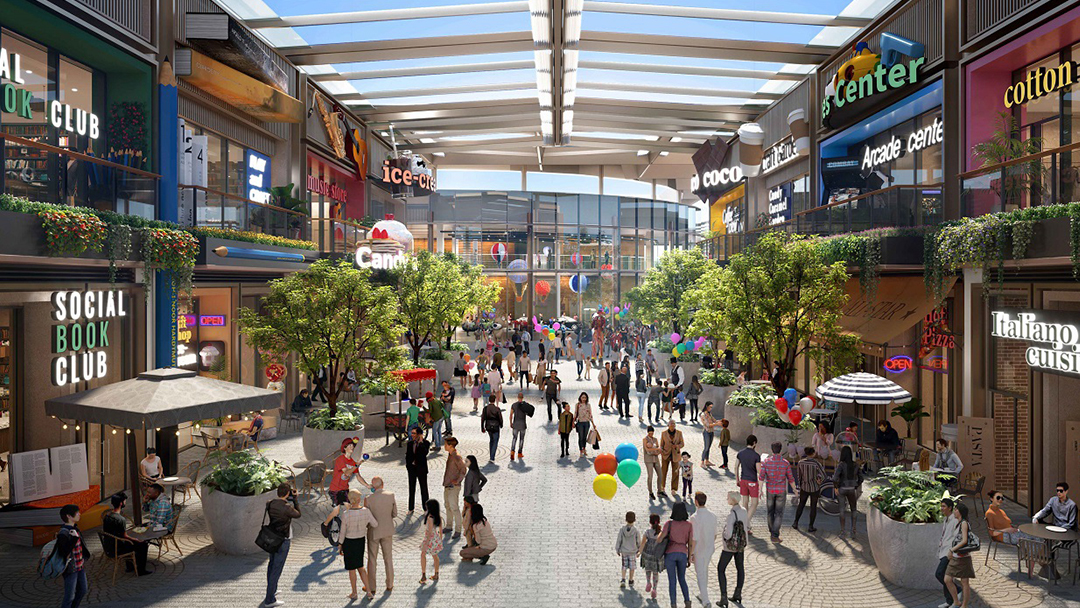 The HAPPITAT's footprint of almost 60 rai includes the forest at the heart of The Forestias, numerous gardens, parade grounds, hundreds of shops, and food-and-beverage and other service outlets, learning and entertainment facilities, cultural and social facilities, multiple market places, a science museum, as well as offices. The HAPPITAT includes three buildings that, together, comprise around 211,000 square metres of gross floor area.
Ms. Orada said that MQDC engaged some of the world's most eminent international experts in destination planning as well as in entertainment to draw up the HAPPITAT's masterplan.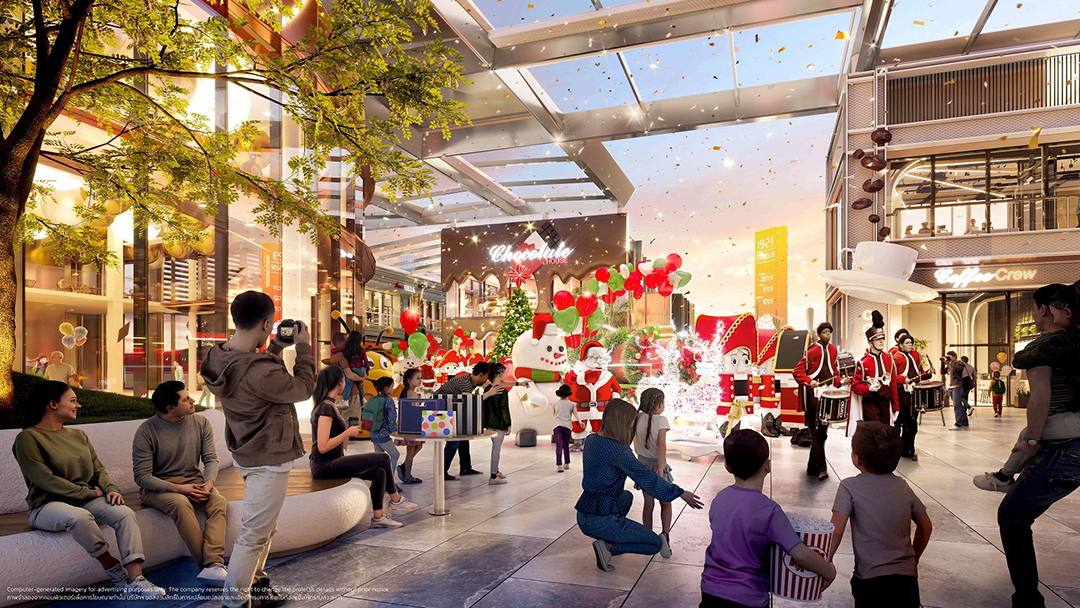 "It's an ingenious layout that lets people move from a cityscape and 'city life' along the main highway at the entrance of The Forestias, through various stages that ultimately brings a visitor to quiet nature at the edge of the 30-rai forest. It's a fulfilling journey from 'busy urban environment' to 'extraordinary natural environment'."
She said that "the horizontal movement from city life to deep forest takes people through "a route in which there are multiple magical experiences throughout. The journey can be enjoyed as a whole, from end to end, or a visitor can linger along the way and simply enjoy parts of the journey, or enter and exit the journey at any point. And, in the future, with the addition of mixed virtual reality experiences, this journey becomes not only fun, but also educational, as well as creating commercial opportunities for co-creators of the HAPPITAT to reach more customers with a wider selection of offerings."
One of the most important functions of the HAPPITAT is to act as a lively hub for The Forestias community and its multiple components and residential projects, as well as for visitors from outside of the development. Cultural and social facilities, such as 4,000 square metres dedicated to theatres as well as space for various events and live performances by members of The Forestias' resident community, cultural groups and professional performers, all aim to help create a sense of community and to transform everyday places into vibrant locales.
"We want families to be able to spend more time together. To make that possible, we're ensuring that every member of a family, across multiple generations, will be able to find lots to engage them productively and pleasurably, whether it be activities they pursue individually or together, and even including their pet family members, too!"
Among the outstanding features is an event plaza and avenues that will host parades and events throughout the year and which will become a signature experience of The HAPPITAT. Many of these activities are intended to be magical for children, enchanting them and engaging them through both meet-and-greets with fantasy characters as well as through direct participation.
According to Ms. Orada, The HAPPITAT will be the first destination in the world to bring together three elements to create the most exceptional destination development project, being space, events, and the virtual world.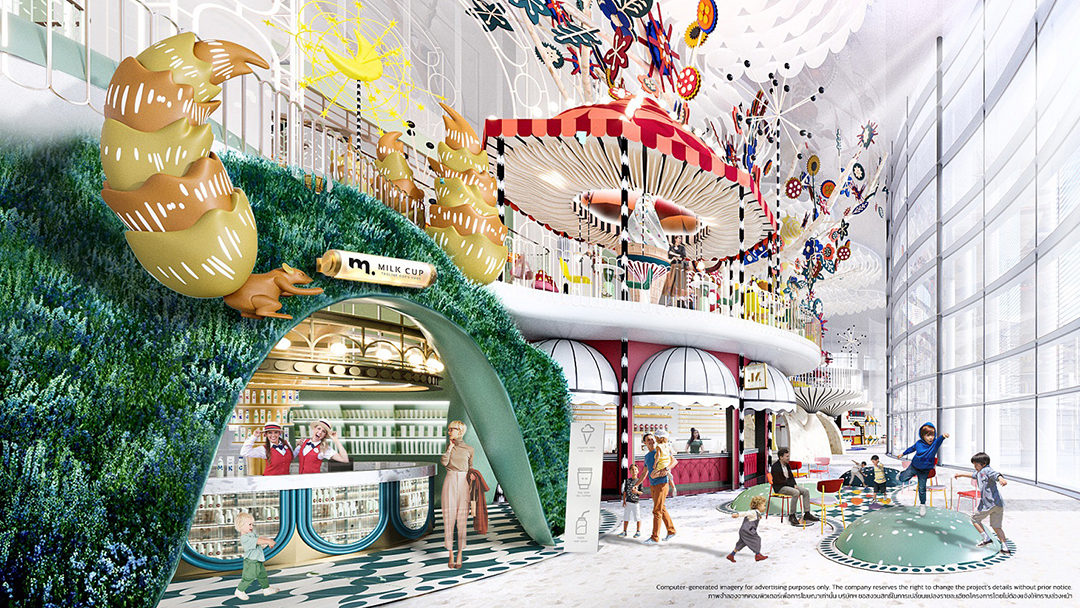 "Firstly, it's about having beautiful spaces that all generations and entire families can spend time together, every day, whether they choose to dine, pursue leisure, lifestyle, health and wellness or entertainment activities, learning activities or cultural activities, and in close proximity to nature in a safe and healthy environment."
"We combine that with frequent and regularly organised events, shows and parades that aim to amaze and thrill people of all ages, as well as provide facilities and create opportunities for people to go beyond observing such activities to conduct their own events and be active participants in community initiatives, whether it be acting, performing music, or letting their pets be the stars of their own events."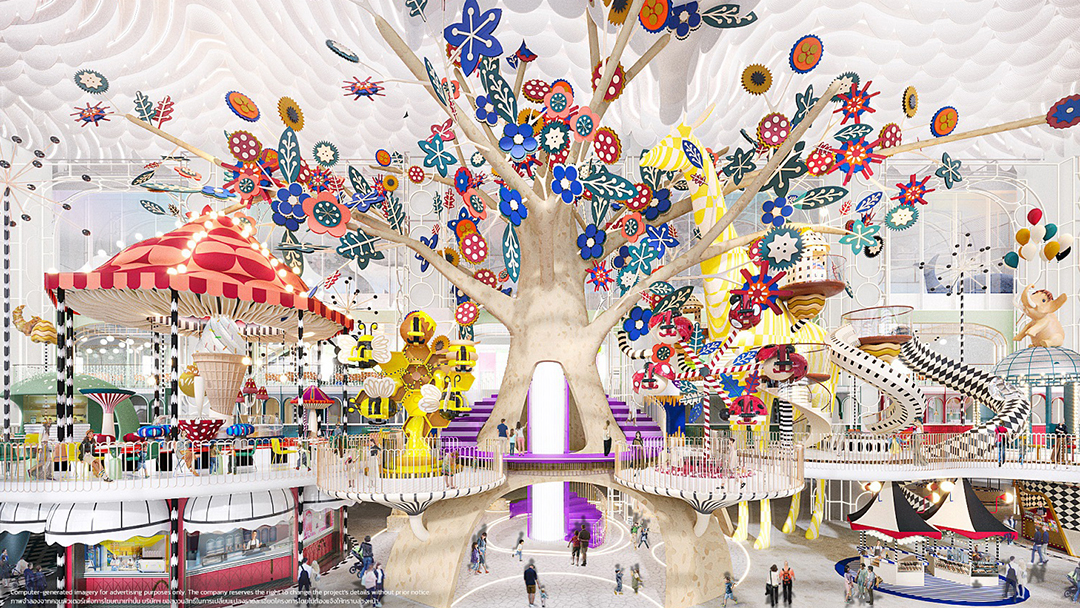 "And, the third element is to do with the virtual world where people of any age can enjoy and learn from mixed virtual reality experiences, or even fully enter virtual reality worlds and engage in activities and leisure pursuits, individually, as a family, or even with other members of real and virtual communities. These experiences will, in the future, be embedded throughout the HAPPITAT and even extend right into the forest so that people can learn about nature and interact with animals with the help of augmented reality. These are things never before done together on such a scale, and we've already covered an enormous amount of ground to make this all happen," she said.
The Forestias will also have a digital twin in the 'Idyllias' universe, which, together with 'Mittaria', will be one of an infinite number of metaverses on the Translucia platform. The Translucia platform is being developed by T&B Media Global (Thailand) Co., Ltd.
Mr. Kittiphun Ouiyamaphun, MQDC's President responsible for The Forestias development, informed that investment in the HAPPITAT exceeds Bht 20,000 million in just its first phase.
"We're investing heavily because it is an important part of fulfilling The Forestias' promise to be a town that is built from the ground up for healthy and happy living. It's a key component that will help bond The Forestias community as well as draw families closer together in line with our goals to create not just a clean, green, and orderly community, but also one that is fun and filled with vitality."
He said that construction and other preparations for the HAPPITAT are around 70% complete. The first residents of The Forestias are expected to move in during the first quarter of 2024.
The Forestias is located on 398-rai of land at kilometre 7 of Bangna Trad road. In addition to the HAPPITAT themed destination of happiness, The Forestias includes multiple residential components, two hotels, health-and-wellness facilities, and a 30-rai forest at the centre of the development. The development has a massive 56% of its land area dedicated to green space, and around 70% shaded by trees.
Among the residential projects located at The Forestias are the ultra-luxury Six Senses Residences, which are the first Six Senses Residences being built in Thailand; Mulberry Grove The Forestias Villas offering connected 'cluster homes' for multiple generations of the same family to live close to each other while also being able to enjoy the privacy of being in their own, separate home; Mulberry Grove The Forestias Condominiums designed around a similar concept; three Whizdom high-rise condominium buildings that are designed to suit the lifestyles of first jobbers, couples starting families, and with one building specifically designed for the needs of pet lovers; The Aspen Tree condominiums and Sky Villa residences offering 'Lifetime Care' services and facilities.
Earlier this month, The Forestias announced the launch of a new residential component called The Forestias Signature Series, which are residences designed for people who enjoy living in large size condominiums and being in the city while also wanting to be close to nature. There are only 122 residences and every unit has a panoramic view over the forest.