Witness Andy Warhol's Original Masterpieces at River City Bangkok
This august, you can witness 128 original works and memorabilia by Andy Warhol at River City Bangkok (RCB). World's renowned Andy Warhol (1928-1987) became well known in the 1960s as a Pop artist choreographer, director, and writer, blurring the lines between fine art and mainstream culture. He predicted that "In the future, everyone will be famous for 15 minutes", foreshadowing our own social media-fueled reality.
ANDY WARHOL: POP ART showcases four categories of his work: Self-Portraits and Photos; Celebrity Portraits; Magazine and Album Covers; and, Silk Printing and Others. Portraits include Marilyn (1984) and Liz Taylor (1971). Other works include Interview Magazine Covers and Campbell's Soup Can (1967).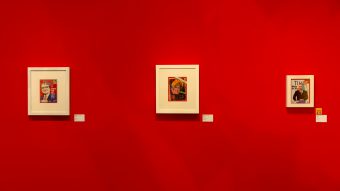 Early bird tickets are offered for adults (THB 300), students and seniors (THB 200 with ID required) until 11 August only at Ticketmelon.
Discover ANDY WARHOL POP ART from 12 August until 24 November at RCB Galleria, 2nd floor, River City Bangkok.
Stay updated for more activities via Facebook: River City Bangkok.