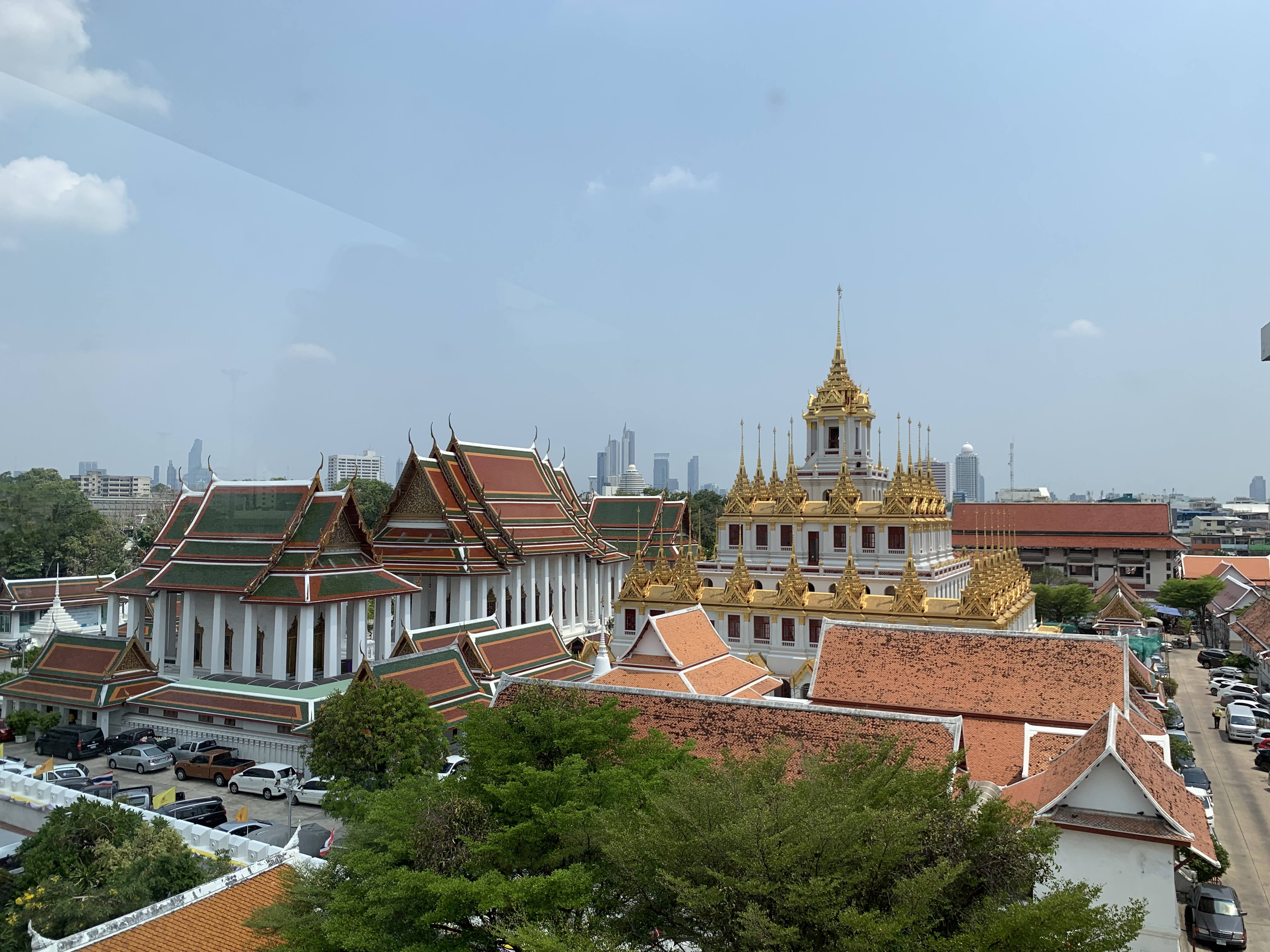 5.5 Museums In Bangkok That You Might Not Know: But Should!
lifestyle+travel braves the sweltering summer heat to discover Bangkok's lesser known museums, near and far across the capital, and had a lot of fun in the process of acquiring some culture.
1. PIPIT BANGLAMPHU MUSEUM
Thailand's first printing school (Sangwet Witsayaram Temple Printing School) was recently restored. This sweet modern museum, with well-curated exhibitions and historical tales of the Royal Treasury Department and the Banglamphu community, is the fantastic result. There are two separate buildings.

1.1 Treasury Department Exhibition
The first building holds the history of the Royal Treasury Department, which was fortuitously short. Our guide, the lovely and super-knowledgeable, "Gao-you-can-call-me-Kiwi", does her very best to make land deeds and coins interesting to us… If that floats your boat it is very interesting indeed, with very polished exhibits.
1.2 Banglampu Community Exhibition
The real magic happens (for us!) in building two. The wooden building itself, with its shiny teak floors, is colonial-chic gorgeous. Inside there are four exhibits detailing the history and characters of this multi-cultural community that date back to the early days of Rattanakosin. There are models, brilliantly executed murals, videos and interactive displays of famous venues, old shops, artisans, street food and much more, along with the remains of the eponymously named last cork tree. We love it and Kiwi is an absolute star.
Phra Sumane Road Chana Songkhram Khet Phra Nakhon Bangkok 10200
T. +66 (0) 2 281 0345-51 ext. 1223, 1224
E. pipitbanglamphu@hotmail.com | W. banglamphumuseum.treasury.go.th
From Tue-Sun, 10am-6pm
Tour every 30 minute, last one at 4pm
Free admission
2. RATTANAKOSIN EXHIBITION HALL
It gets off to a bit of a bad start. There is a choice of two routes – the longer, more interesting-sounding one being a two-hour guided tour. It is not conducive to our manymuseums- in-one-day mindset. It is not overly aligned with a certain independent spirit. The point being you HAVE to go with a guide for reasons that allude me… but we soldier on. Even after the Basil Fawlty pantomime moment where you pick up the headset and pay the deposit for the headset on opposite sides of the hall. The two-hour tour lasted two minutes when the 'Thai (a lot of long-winded Thai) first, English later policy' becomes clear (and the Thai members of our group were the most seriously-interested-in-every-detail people I have ever briefly met). At minute 1.5, much to my friend's embarrassment, I was sneaking off into the next room, except the door was locked. Finally, we made enough fuss, (impatient farang moment) and were whisked away (much to the great relief of everyone) for our own private tour of 'route one'.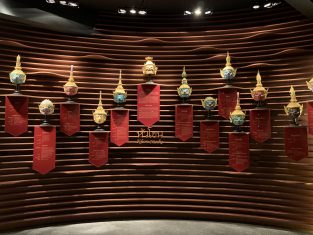 When the Rattanakosin Exhibition got good, it got really good. This is a fantastic interactive museum with models, video and creative displays. The guides are not only well informed, but smart and funny. Beautifully composed, the exhibits tell interesting stories in Thai and English about the art and culture of Bangkok and the Old Town neighbourhoods and the Grand Palace that make up Rattanakosin Island. On the fourth floor there are panoramic views of Loha Prasart and Golden Mount Temples. We truly love every moment of it (once we have escaped). You are required to join the two-hour tour if you opt for route two, mainly in Thai with an audio headset in English (not a fan of those).
100 Ratchadamnoen Klang Road
Get there by taxi from Hua Lamphong or take the boat
from Sapphan Taksin to Tha Thien Pier (number 8) and take a Tuk Tuk
T. +66 (0) 2 621 0044
W. www.nitasrattanakosin.com
Tue – Fri, 11am-8pm | Sat-Sun, 10am-8pm
THB 100, free for students
3. SIRIRAJ MEDICAL MUSEUMS
The Siriraj hospital has different museums on the West Bank of the Chao Praya river, located in two separate buildings and nicknamed the 'Museum of Death' – for reasons about to become glaringly apparent.
3.1 The Songkran Nyomsane Forensic Medicine Museum
Head, shoulders, knees and toes (knees and toes) and a whole variety of other appendages; murder weapons; crime-scene evidence; babies in jars (lots of babies in jars) a mummified murderer, Si Ouey, a serial killer who then ate the livers of more than 30 children in the 1950s, are all on display in this museum. Along with photos of accident victims, suicides, murders, cancers, stabbings, shotgun wounds and tsunami victims. Education is the whole point here but t's not long before my brain has seized up and my stomach is the only thing churning.
3.2 The Parasite Museum.
Lucky us, stumbling across the parasite museum after the formaldehyde babies. I know I could have happily gotten to the end of my life without being confronted by tropical spiders, worms, slugs and bugs that prey on us humans. 35kg human testicle. Just saying.
3.3 The Anatomical Museum
Found in the next building, and in true haunted house fashion, some creaky stairs lead up to the third floor where we enter the Victorian age. Faded portraits smile next to the skeletons that used to hold them. Long dead dissected bodies, parts of bodies, genetic deformations and the ubiquitous babies. Here they have toys. Scary? Perhaps. Gross? Definitely. Worth it? 100%.
W. www.sirirajmuseum.com
Pay separately or discounted slightly for all museums.
Take the river boat and disembark at Pranok Pier. It is a bit hard
to find but there's lots of helpful people around. Live ones.
Mon – Sat, 9am-4pm
Free admission for children under 120cm
4. QUEEN SIRIKIT MUSEUM OF TEXTILES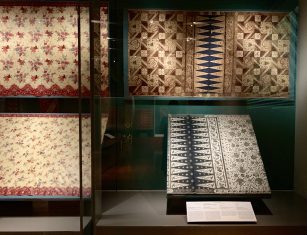 You know the old "the Grand Palace is closed" routine? Well this time, the guy saying it is wearing a uniform. Nevertheless we successfully sneak in an exit dodging past 5,000 hot Chinese tourists going the other way. Only to discover, once finding the museum, that last admission is indeed at 3.30. And we are just on this side of 4.00. Not in the mood to give up easily, we go in via the museum shop. After some begging the kindly manager takes pity and lets us in. And we are so glad she did! Currently being exhibited are King Chulalongkorn's incredible collection of Javanese batiks. Alongside is "Fit for a Queen", the divine clothes Her Majesty wore to Royal functions and official events during the 1960s. I loved the adjacent photos to show her wearing them. The exquisite displays and information in English really captured our imagination.
RATSADAKHORN-BHIBHATHANA BUILDING
The Grand Palace, Phra Nakhon Bangkok,
10200 Thailand
T. +66 (0) 2 225 9420
W. www.queensirikitmuseumoftextiles.org
9am-4.30pm (last admission at 3.30pm)
THB 150, (THB 80 for student)
5. THE MUSEUM OF FLORAL CULTURE
It is wonderful arriving at this haven of peace. Especially after being water-bombed by a bonkers Tuk Tuk driver, who thinks it perfectly normal to become irate because we refused his demands of double the agreed fare. His moaning, groaning, huffing and puffing the whole way seem to have come with extra tariff. All the drama is soon forgotten when we walk into this small Eden created by the incredibly talented, internationally renowned, Thai floral artist, Sakul Intakul. Set in a gorgeous 100-year-old teak mansion, the museum is the 'first and only of its kind in the world celebrating the inter-connection between flowers and people in their cultural contexts'.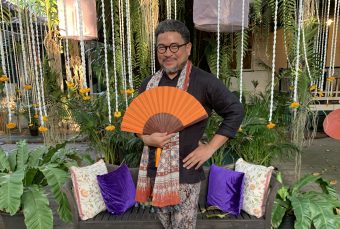 Our passionate guide, Neung, walks us from room to room, explaining the photos, bouquets, carvings, painting and artefacts in fantastic English. There are displays of Sakul's personal creations, the history and techniques of floral arrangements, in weddings, religious ceremonies, official functions and royal events. The balance between humans and nature; and the floral cultures of India, Bali, China and Japan. The lush garden is decorated by Sakul's creations. Intricate Dok Rak flowers ('love' flowers) hang from trees, delicately folded with jasmine and lotus. The Dok Mai Salon du Thé on the veranda is a perfect place for a spot tea. Picked by Sakul himself, there are nine speciality teas with floral notes.
Tue-Sun, 10am-6pm
315 Samsen Rd. Soi 28, Yaek Ongkarak 13

Workshops
The Museum of Floral Culture presents occasional
workshops on traditional and contemporary Thai floral art.
W. www.floralmuseum.com and www.sakulintakul.com

THB 150 (THB 75 for children)
Guided tour included.
By Boat: Orange Flag Chao Phraya Express Boat to Payap Pier
(N18). Then turn into Samsen Road Soi 28
E. info@floralmuseum.com
T. +66 (0) 2 669 3633
---
Despite the odds – and indeed maybe because of them – we had as much fun, adventure and laughter as is humanly possible in museums anywhere in the world. Mostly saved by the patience, graciousness and open-mindedness of the fantastic staff; whom – we are sure – will only be found in Thailand. We both agreed that we learnt more about Thai art and culture in one day than in the embarrassingly long time living here (not telling). If you, like us, expected a few dodgy looking exhibits with explanations blue-tacked to the wall: it is time to seriously think again!
Text and Photos by Debbie Oakes