Amusing Ways to Virtually Travel in Egypt
If your plan to explore world's wonders has been postponed, luckily, you still get to visit Egyptian heritages with virtual tours brilliantly exhibited by the country's Ministry of Tourism and Antiquities and The American Research Center in Egypt.
The interactive Egypt's Map takes you on a marvelous time-traveling journey back to the early civilisations, where you can discover Egyptian treasures by location or by historical era. You can also learn about the six UNESCO World Heritage culteral sites in Egypt, or even explore remarkable museums right from your comfy couch.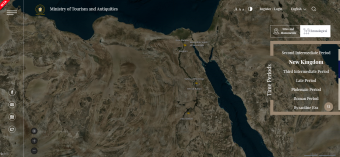 To travel with them, visit: egymonuments.gov.eg
To dive into specific sites, ARCE allows you to walk with them in their past conservation projects, for you to be compelled by geniusness of humankind, from Bab Zuwayla in Cairo to Tomb of Menna, and more historical places. The virtual tours let you explore freely, while giving you descriptions at remarkable spots, as if you are having a guided tour.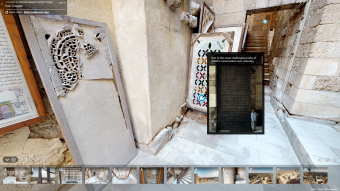 To travel with them, visit: www.arce.org/virtual-tours
Not only these free tours let you enjoy traveling in stunning places while tourism is on hold, they can help you practically plan your future trips in this wondrous country.