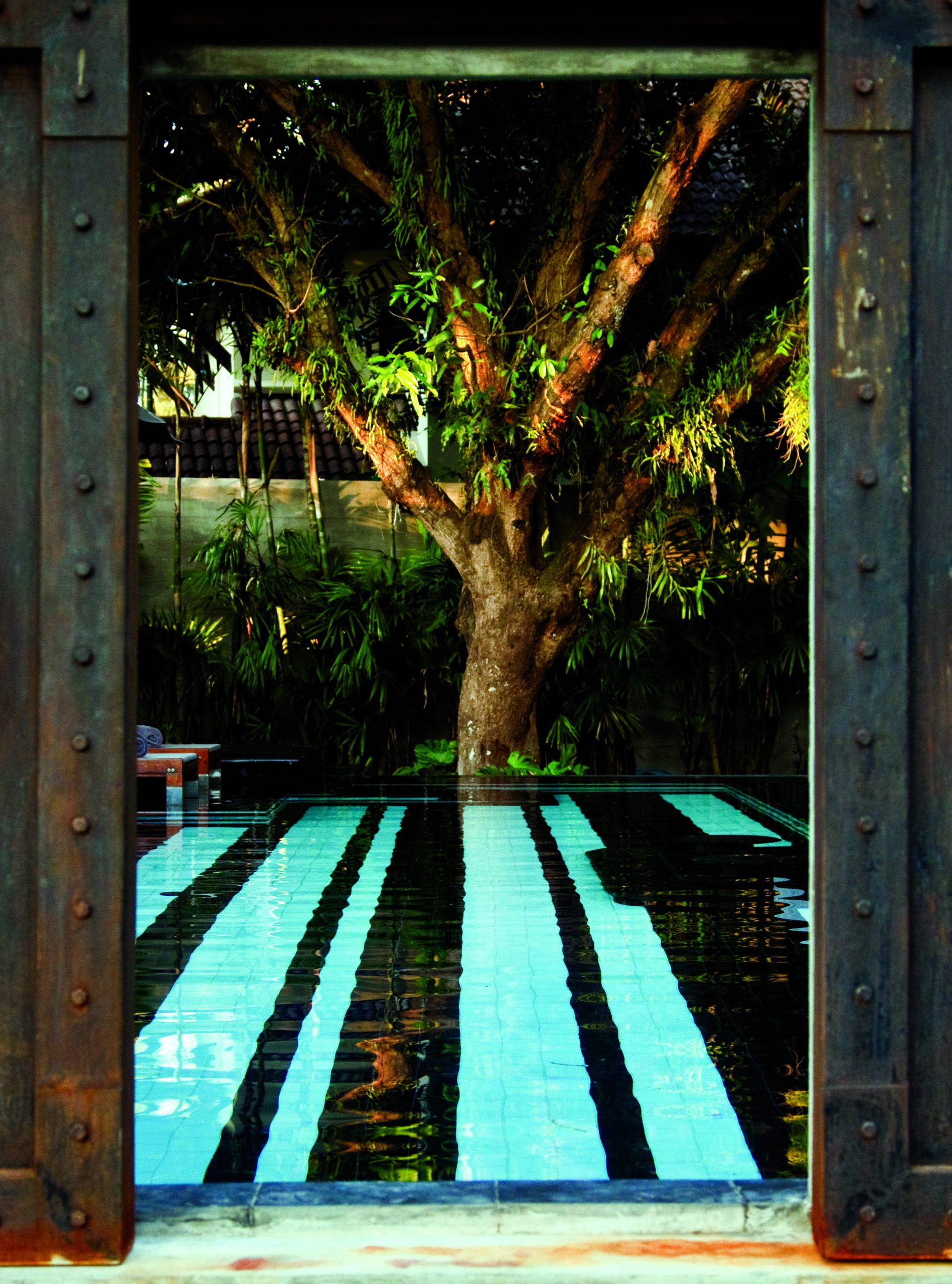 The Slate, Where Ease Meets Art
In just a few minutes after my arrival in Phuket, I enter a paradise of meticulousity, where history meets creativity. Hidden behind a mid-sized entrance is a gigantic place that feels like a tropical getaway of my dream, filled with wondrous trees and pleasing-to-the-eyes spaces. Being art-and-service-oriented, The Slate defines its own "new luxury", which is alluring enough to attract peace-seekers from all over the world, and none of whom leaves without pleasant memories.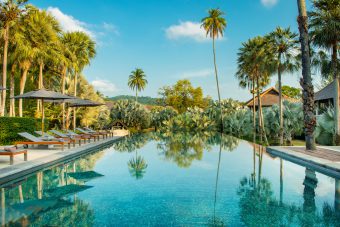 SETTING THE SCENE
The idea behind The Slate is originally derived from Phuket's history of tin mining combining with fine aesthetics, resulting in a one-off stay that keeps the mind beautifully sane with the finesse of Bill Bensley, the mastermind behind the hotel's design excellence. Right from the lobby, I get to study one-off antiques, which are appliances that were once in use, and spend some time in an in-house art gallery.
It's magical how every single detail is beautifully curated, and even choices of plants that forms vast tropical garden here are stunning. Also, with a family pool that resembles a refreshing oasis, 2 gorgeous adult-only infinity pools with pool bars, and the Nai Yang Beach within one-minute walk, I can beat the heat whenever I want to, in fascinating ways.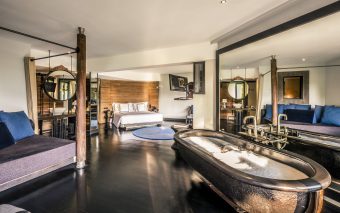 GETTING COMFORTABLE
The 177 well-appointed villas and suites ensure you can find your dream stay with utmost privacy, while staying so close to nature. My nights in a Pearl Bed Suite are soul-soothing thanks to comfy bed and the gorgeous scent in the air, as well as the outdoor bathtub. A seamless fuse between bold and unlaxing designs is one of the amazements The Slate has to offer.
If you are seeking a long, indulgent getaway, The Slate is undoubtedly the place. The Bensley Suite with a plunge pool is a crown jewel of design with sophisticated details, where every inch is the work of art. Pool Villas at The Slate are like dreams that come true, presenting themselves as artsy houses in the midst of lush verdure.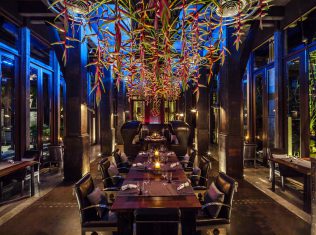 DINING OPTIONS
To specify a strong suit of this place is quite a difficult thing to do, as other scenes here, in addition to the wondrous accommodations, are as compelling. You won't need to leave the place for a special meal, as the outlets at The Slate serves delectable excellence to your table from day to night, whether you want to savour authentic Japanese cuisine at Rivet & Rebar, truly Thai tastes at Black Ginger, or international fares at Tin Mine, not to mention the restaurants' ambience and design that are strikingly exquisite. If you are here on Sunday, never miss the brunch whatsoever.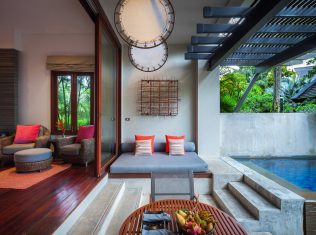 WHY I'D RETURN 
There are a lot more creative wonders to be discovered here. If my soul feels weary, I would definitely fly myself Phuket and just relish in the days at The Slate to come out more rejuvenated than ever.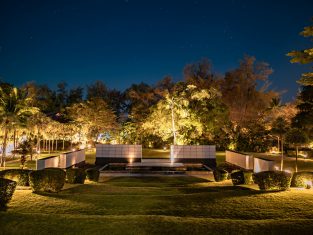 ONE OR TWO QUIBBLES…
I cannot think of one.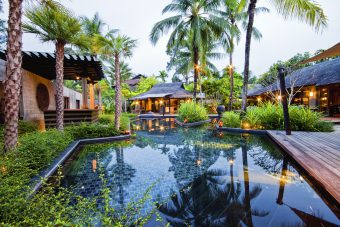 THE SLATE
116 Moo 1,  Saku, Thalang, Phuket  83110, Thailand
T. +66 (0) 76 327 006
FACEBOOK @theslatephuket
INSTAGRAM @theslatephuket
Text by Pakvipa Rimdusit