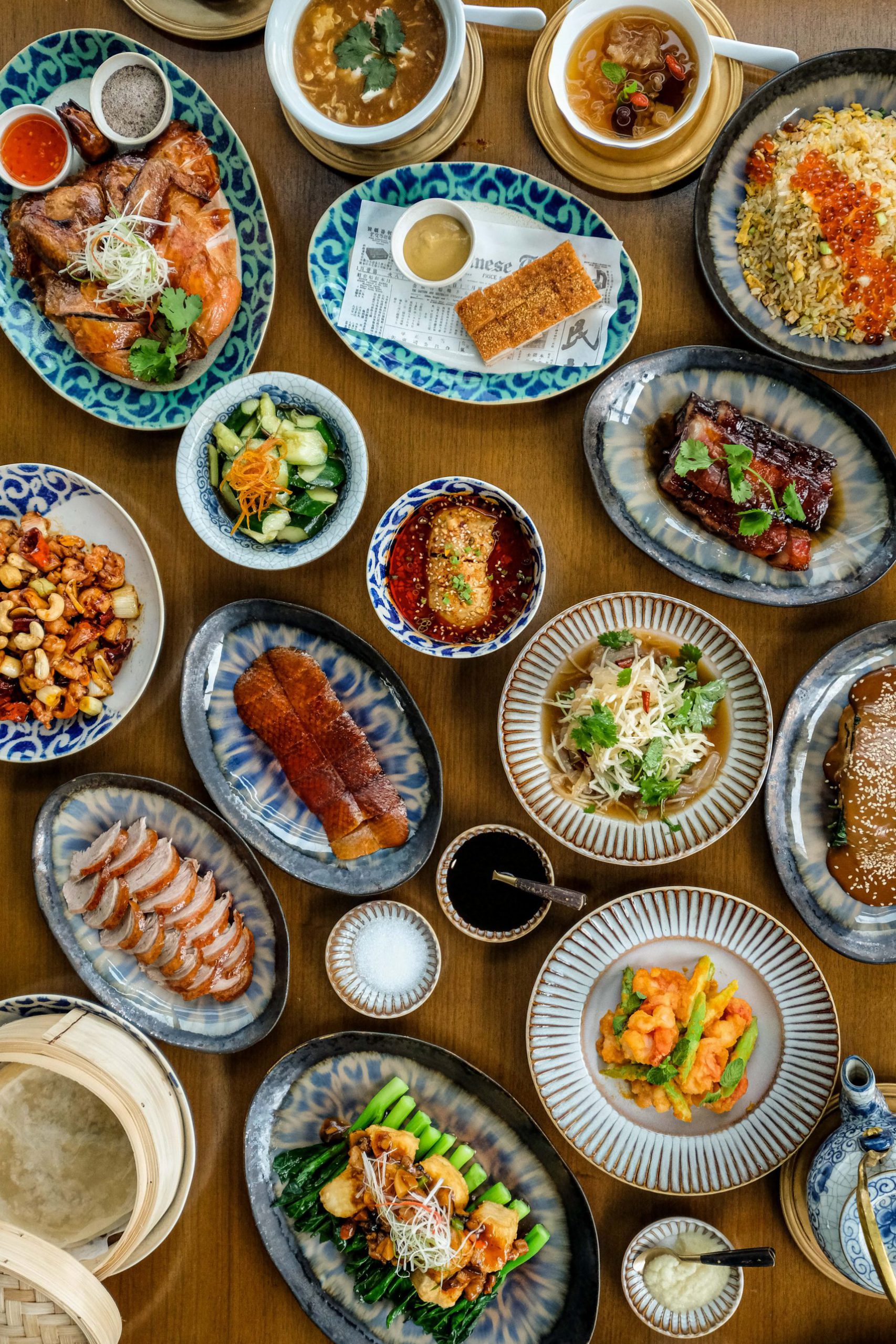 Auspicious Year of Ox Specials at 4 First-Rate Restaurants
This year, Chinese New Year falls on 12 February, marking a beginning of a year  of Ox – a valued animal in Chinese culture for its vital role in agriculture, honesty, and determination. Family gatherings and having "lucky foods" together are part of long-time Chinese New Year traditions, with each dish believed to bring you good luck in the coming year such as dim sum for abundance, noodles for longevity, fish for prosperity, Peking duck for wealth, and plenty more.
Here are 4 exquisite restaurants in Bangkok to revel in the auspicious day with your family with superbly cooked "lucky foods":
Nan Bei Restaurant at Rosewood Bangkok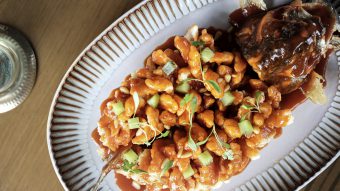 WHAT'S SPECIAL:
Longevity Set (THB 8,888 for 4 – 6 people) – Give yourself a delicious blessing with authentic heirloom recipes by Chef Geng, such as Honey-Glazed BBQ Kurobuta Pork, Braised Abalone with Goose Web, Wagyu Tenderloin with Black Pepper Sauce, and Squirrel Fish.
Prosperity Set (THB 25,000 for 8 – 6 people) – Elevated and signature dishes like Hokkaido Scallop with Scallion Oil, Peking Duck, Spotted Grouper with Light Soy Sauce, Fish Maw with Abalone Sauce, Tiger Prawns with Jumbo Green Asparagus and Salted Egg, and Abalone Rice with Truffle and Abalone Sauce.
For takeaways, the Longevity Set and Prosperity Set will be available for pick-up at THB 7,888 and THB 18,888 respectively. A minimum two-hour advance order is required.
DATES: 5 – 14 February 2021
OPENING DAY / HOURS: Wednesday – Sunday / Lunch at 11:30 – 14:00 / Dinner at 17:30 – 21:00
BOOK / ORDER AT: +66 (0) 2 080 0080 or bangkok.nanbei@rosewoodhotels.com / Takeaway options at bit.ly/RosewoodBangkokOnTheMove
Fei Ya Restaurant at Renaissance Bangkok Ratchaprasong Hotel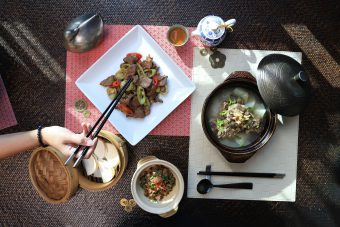 WHAT'S SPECIAL:
9-Course Lunch and Dinner (starting at THB 19,888++ for 10 people) – Chef Cheung Chin Choi has prepared auspicious cuisines including Yusheng salad

,

Fei Ya's famous lychee wood-roasted Peking duck

,

Braised Australia Abalone, goose web, mushroom, and seaweed with garden green, Wok-fried scallop and sea whelk in "X.O" sauce, Steamed whole spotted grouper in "Hong Kong" soya sauce, Fried rice with roasted duck and conpoy wrapped in lotus leaves, Double steamed bird's nest in coconut milk

and many more.

All-You-Can-Eat Dim Sum Lunch Buffet (THB 1,588++ per person) 
DATES: 11 – 14 February 2021
OPENING DAY / HOURS: Open daily / Lunch at 11:30 – 14:30 / Dinner at 18:00 – 22:30
BOOK / ORDER AT: +66 (0) 2 125 5000 / www.renaissancebangkok.com
Dynasty Restaurant at Centara Grand at CentralWorld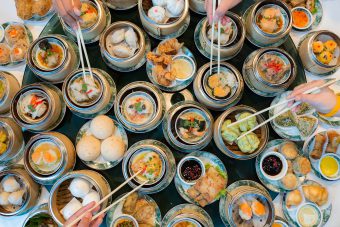 WHAT'S SPECIAL:
Premium Dim Sum Lunch Buffet (THB 1,2500++ per person) with additional free-flow ChaTraMue tea at THB 99++
DATES: 12 – 13 February 2021 for the all-you-can-eat option
OPENING DAY / HOURS: Open daily / Lunch at 11:30 – 14:30 / Dinner at 18:00 – 21:00
* special hours during Chinese New Year period: Dinner only on 11 February / Lunch & dinner on 12 & 13 February / Lunch only on 12 February
BOOK / ORDER AT: +66 (0) 2 100 6255 / diningcgcw@chr.co.th / www.centarahotelsresorts.com/centaragrand/cgcw/restaurant/dynasty
57th Street at Bangkok Marriott Hotel Sukhumvit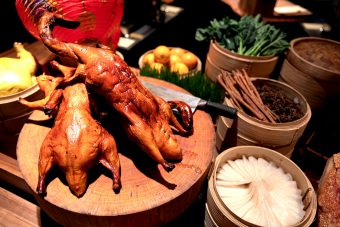 WHAT'S SPECIAL:
Dinner Buffet (THB 1,490 net per person) with an indulgent array of Chinese delicacies ranging from assorted dim sum, mouthwatering seafood on ice, crispy pork, BBQ pork, Wok fried shrimps Sichuan style, Yang chow fried rice to classic Peking duck, plus Chinese specialties desserts, as well as Thai and international dishes.
DATES: 12 February 2021 at 18:00 – 22:30
OPENING DAY / HOURS: Open daily / Lunch at 12:30 – 15:00 / Dinner at 18:00 – 22:30
BOOK / ORDER AT: +66 (0) 2 797 0000 / diningbangkok@marriott.com