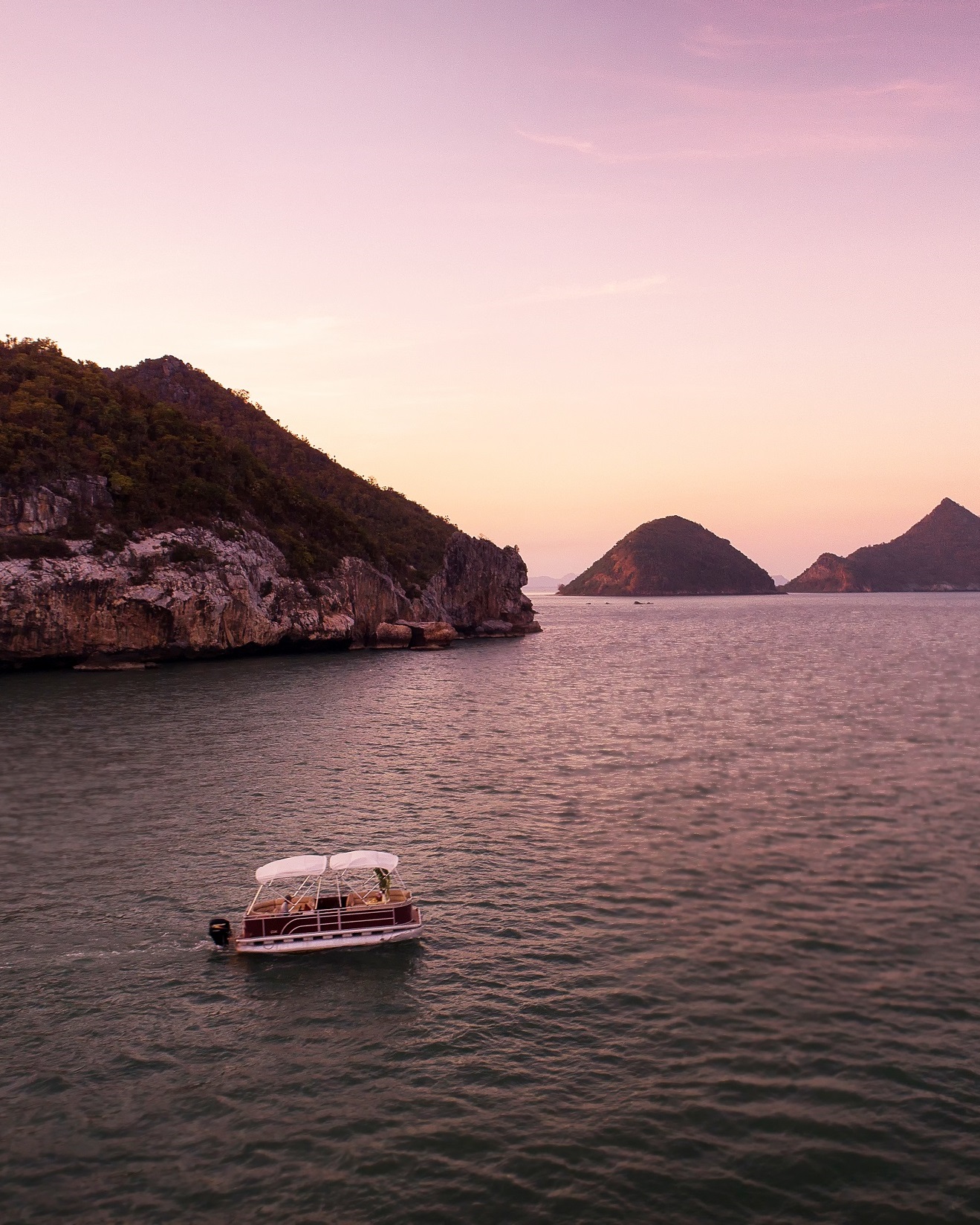 Away Pranburi Beach Resort: Happiest Hush
Hidden away from all hustle and bustle, Away Pranburi Beach Resort is heaven on Earth especially begotten for peace seekers.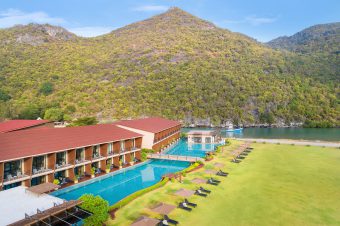 SETTING THE SCENE
After a three-hour drive from Bangkok, I found myself surrounded by the shades of soothing green and blue, with no other sound than singing birds. The haven called Away Pranburi Beach Resort is a mid-sized escape where one will never get tired of such delightful quietude. Even though it is located away from other tourist spots, once you are here, you will know that there's no need to go outside.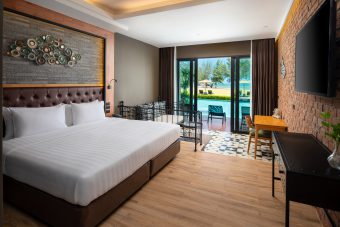 GETTING COMFORTABLE
Comprising 20 Deluxe Sea View rooms, 20 more Deluxe Pool Access rooms, One Bedroom Suite, and Three Bedroom Villas, all of which offer you the best view to behold, the palette used within the buildings harmoniously blends the construction into the surrounding sea-and-mountainscape, to make you feel immersive with the gorgeous nature.
I spent a night at a pool access room, where swimming in the embrace of untouched ridges is less than a stone's throw away. I
cherished waking up for sunrise and dipping myself in the serene pool, enjoying the silence. I wish I'd stayed longer.
To set off from the shore and explore fascinating Sam Roi Yot Mountains, a boat trip is one of the to-dos at Away Pranburi Beach
Resort. On the photogenic boat, you can savour yummy sweets along with afternoon tea or refreshing champagne, and enjoy the most stunning sunset you'll ever see.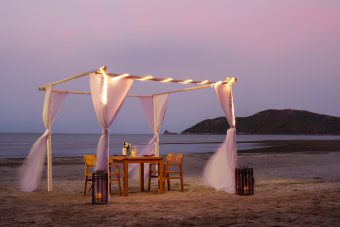 DINING OPTIONS
The only outlet, Pulakorn Restaurant, serves freshest seafood dishes thanks to the nearby fisherman village. As Pranburi is an
intersection between the central and the southern parts of Thailand, many on the list are unique cuisines to the area, cooked by locals. Apart from the local fares, grills here are unbeatable. If you wish for a romantic getaway, arranging a private candlelit
dinner by the sea is also doable, and is recommended.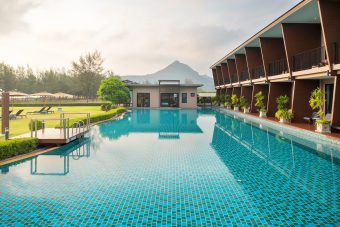 WHY I'D RETURN
Its ultimate seclusion with stylish design is the first thing to come to mind when asked about my impression of staying at Away Pranburi Beach Resort. Besides, comparing to the sheer relaxation I could have here, prices of the room, boat trip, and foods are completely legitimate and feasible, so this could be my favourite getaway when I need a retreat from the busy city life.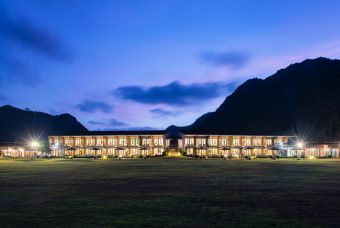 ONE OR TWO QUIBBLES…
Set in the midst of local villages, garbage is to be found on the beach. The resort is working on this issue, which could take some
time.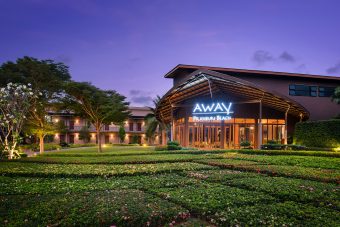 AWAY PRANBURI BEACH RESORT
99 Sam Roi Yot District, Prachuap Khiri Khan 77120, Thailand
T. +66 (0) 3290 0353
FACEBOOK @AwayPranburiBeach
INSTAGRAM @awaypranburibeach
Text by Pakvipa Rimdusit