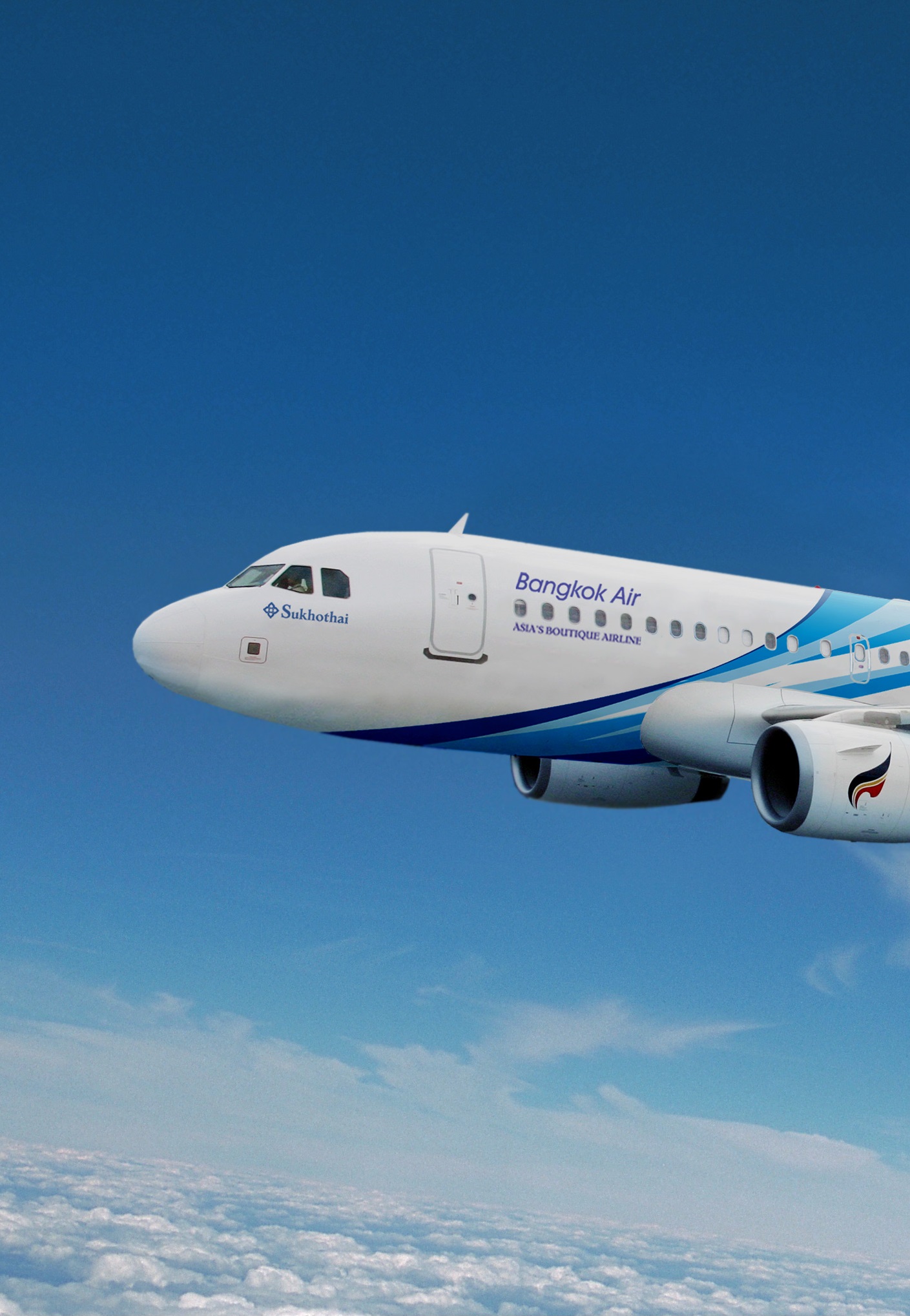 Bangkok Airways Joins "Rao Tiew Duay Gun", Giving 40% Cashback!
Bangkok Airways has participated in "Rao Tiew Duay Gun" campaign by Tourism Authority of Thailand (TAT), offering 40% cashback or up to 1,000 baht per person per ticket (this is applicable to all Thai citizens and up to 2 million flight tickets throughout the campaign).
To be eligible for the "Rao Tiew Duay Gun" campaign, passengers may register at TAT's official site www.เราเที่ยวด้วยกัน.com from 15 July 2020 onwards.
Flight reservations with Bangkok Airways can be made from now until 31 October 2020 with travel period from now until 31 October 2020. The offers are limited and available on a first-come, first-served basis.
For more information about the campaign, please visit www.เราเที่ยวด้วยกัน.com or call +66 (0) 2 111 1144.
Bangkok Airways currently operates 6 domestic routes, which are Bangkok – Sukhothai (roundtrip), Bangkok – Lampang (roundtrip), Bangkok – Chiang Mai (roundtrip), Bangkok – Phuket (roundtrip), Bangkok – Samui (roundtrip) and Samui – Phuket (roundtrip). For more information and flight reservation, please visit www.bangkokair.com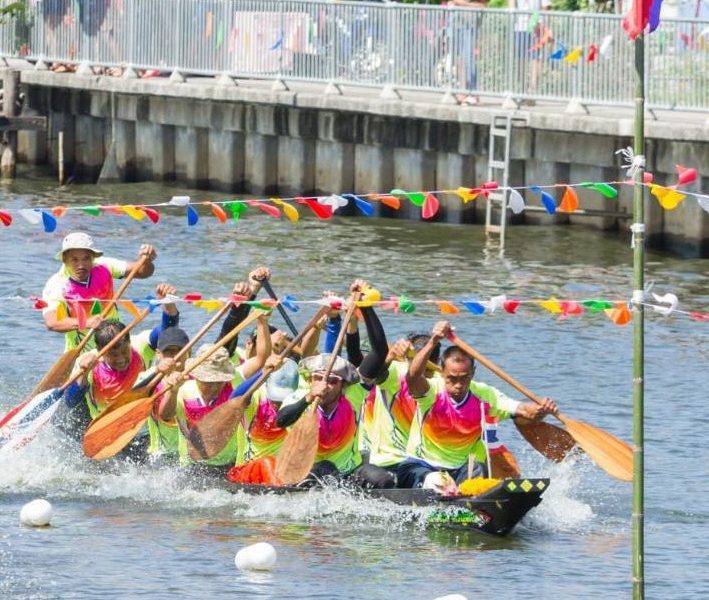 By Lifestyle+Travel
During the reign of King Chulalongkorn the Great (King Rama V), the Act on "Announcement on Canal Digging" was promulgated in 1877. King Rama V ordered the digging of a canal started from Phra Khanong Canal connecting to Bang Pakong River. The digging work was resumed from the existing canal which had been incomplete since the reign of King Rama III. This aimed to augment cultivated areas along both sides of the canal. In this regard, Phraya Prawet Burirom (Phraya is a noble title in Siam period) was assigned to direct and supervise the canal digging and King Rama V graciously named the canal after its supervisor "Prawet Burirom Canal". The work was done with cadastral survey and the canal is in a straight line to shorten travel distance as much as possible. Another 4 branch canals were also dug, namely the Canal 1, Canal 2, Canal 3, and Canal 4. The waterways expanded the area of where people can earn a living. The digging of Prawet Burirom Canal started in 1878 and was completed in 1880 with total length of 46 kilometres. Before digging Prawet Burirom Canal, the area was a sparse forest with a very small population, as witnessed by some old people. Later, the use of vehicles increased thanks to more convenient roads. When the road along the Prawet Burirom Canal was constructed, people preferred to travel by cars instead of by boats. Prawet Burirom Canal presently had become merely the waterway supplying water to a community and draining water to the river and the sea. Presently, as the way of life of riverside community has changed, we must team up to revive the unique waterfront lifestyle. Concurrently, litter prevention campaigns should be launched in order to conserve and improve the health of canals and rivers. The canal can also be developed into an attraction, which can create jobs for people in the community. Prawet District, local administration and development committee of Prawet District, and Krathum Suea Pla Temple currently join forces to resurrect "Traditional Boat Racing Festival at Prawet Burirom Canal" to carry on the tradition, community lifestyle, and cultural heritage related to the water. Moreover, awareness campaigns should be conducted among youths and the public to acknowledge them on importance of nature, living as a community, and local culture and conserve these precious things for future generations. This might as well be ecotourism promotion of Prawet Burirom Canal and its neighbouring areas, as well as the promotion of public participation in upholding and preserving religions, arts, and culture which will take place during rainy season or in October. For more updates: prbangkok-eng.com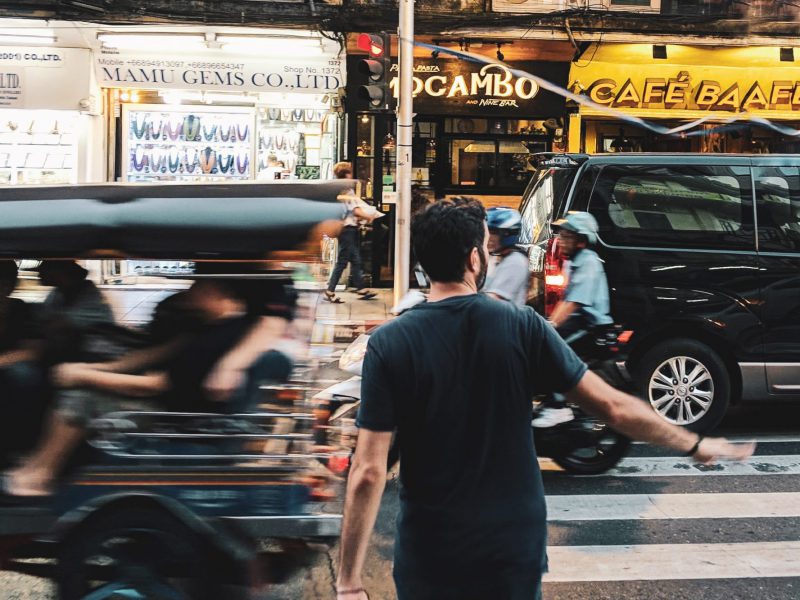 By Lifestyle+Travel
Pol.Lt.Gen. Sopon Pisuttiwong, Deputy Governor of Bangkok, as the Director of the BMA's Center for COVID-19 Situation Administration (BMA-CCSA), presided over the meeting of BMA-CCSA, no.10/2021. Executives of Bangkok Metropolitan Administration (BMA), BMA spokespersons, as well as representatives from BMA departments, Metropolitan Police Headquarters and Bangkok Internal Security Operations Command, district zones, and related agencies under the BMA participated in the meeting at Rattanakosin Room, Bangkok City Hall (Sao Chingcha), Phra Nakhon District. Pol.Capt. Pongsakorn Kwanmuang, BMA Spokesman, revealed that, according to the meeting to follow up the Coronavirus Disease 2019 (COVID-19) epidemic situation in Bangkok held on 14 January 2021, 14 new confirmed cases are detected. Key factor contributed to the declining number of patients is the BMA Announcement on the Order of Temporary Closure of Premises No. 14 dated December 29, 2020; No. 15 dated January 3, 2021; and No. 16 dated January 5, 2021. Previously, the number of cases had increased because many people traveled to risk areas or entertainment venues. At present, the BMA can control the outbreak situation. The BMA also conducted active case findings of more than 10,000 samples using nasopharyngeal swabs and saliva testing. From now on, the BMA will continuously speed up active case finding for COVID-19 cases as much as possible. The BMA Spokesman also mentioned the COVID-19 vaccines which will be given to Thai people that Prime Minister Prayut Chan-o-cha clearly reiterated that all Thais would be vaccinated to prevent Covid-19. The first in line will be healthcare and medical personnel according to the disease control guidelines as they are working closely with patients. Regarding side effects from the vaccines, medical professionals are working together to determine which vaccines to be used. Regarding the procuring of the vaccines, if the Royal Thai Government cannot allocate budget for purchasing COVID-19 vaccines, the BMA is ready to allocate its budget for the people of Bangkok. However, presently, all countries around the world are in need of vaccines while total manufacturing capacity is limited, which means it will take some time to successfully purchase the vaccines. Ministry of Public Health as well as the BMA Health Department and Medical Services Department have discussed on how to import good and effective COVID-19 vaccines to vaccinate all Thai people as soon as possible. For more updates, visit www.prbangkok-eng.com Photo by Ingo Joseph via Pexels.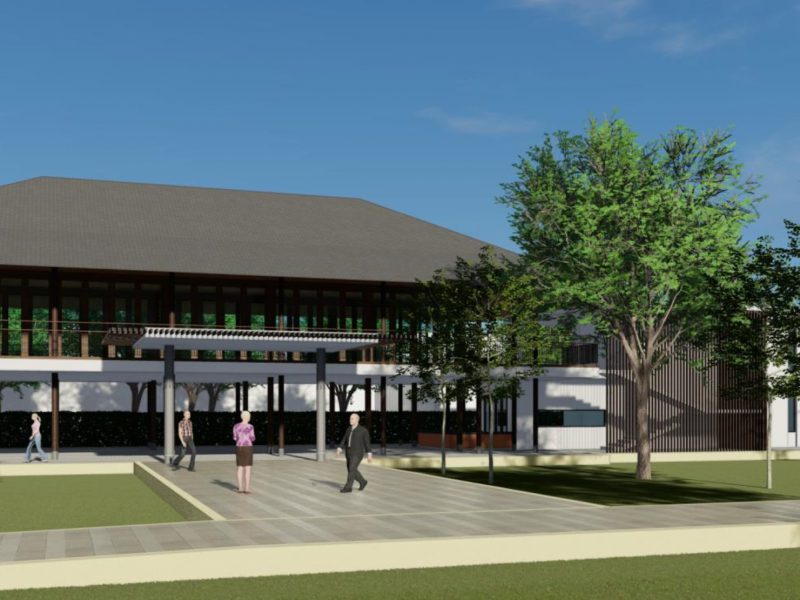 By Lifestyle+Travel
Bangkok is now a full-fledged ageing society, as the city has become the area with the highest number of aged populations in Thailand. It is, therefore, essential for the Bangkok Metropolitan Administration (BMA) to prepare economic and medical services, as well as care facilities to be able to provide more inclusive and effective care for elderly people, leading to the construction project of Bueng Sakae Ngam Elderly Home. At present, the BMA has run an old age home called Ban Bang Khae II home, located in Bang Khae District. However, it can accommodate only 140 persons, while there are over 1 million elderly people living in Bangkok. Pol.Gen. Aswin Kwanmuang, Governor of Bangkok, has assigned the BMA organisations to work together in finding spots for additional old age homes to cover every corner of Bangkok. Fortunately, the BMA has gained a support from charitable persons who donated a 32-rai land located at Bueng Sakae Ngam, Khlong Sam Wa District, which is the most suitable location for the project. Hence, the Governor of Bangkok assigned the BMA Public Works Department to design the Bueng Sakae Ngam Elderly Home Project in which, presently, the initial design has been completed. As for the conceptual idea for the design and planning of project, the project area is divided into 3 zones: the public zone comprising Public Health Center building and parking lot; the semi-public zone comprising administrative building, vocational training building, food center building, health park, physical therapy and aquatic therapy building; and the accommodation zone comprising houses, service and residential buildings for officers, and activity building. Houses in the accommodation zone has been designed and categorized into 2 types. Type A house can accommodate up to 8 people. Each house has 2 large bedrooms (4 persons per one bedroom with one toilet). Type B house can accommodate up to 14 people. Each house is divided into 7 large bedrooms (2 persons per one bedroom with one toilet). Both types of houses will be equipped with beds, wardrobes, tables, chairs, air conditioners, and handrails for the elderly bathrooms. The first phase of construction will focus on overall landscaping works, construction of food center building to be used temporarily as canteen, as well as administrative and vocational training buildings, construction of Type A houses, construction of dykes and moats around the project area, pool digging, road pavement toward the project area, growing trees as a project area fence; and installation of lighting and sanitary system. For the second phase, it is planned for the construction of additional Type A houses, Type B houses, activity building, service and residential buildings for officers, administrative building, vocational training building, physical therapy and aquatic therapy building, and Public Health Center building. The last phase of construction will be landscape improvement and construction of parking lot. It is expected that the first phase will be completed in 2022. Shortly after that, the BMA will accelerate the construction of the second phase. The budget for this project mainly comes from BMA and donations. The BMA believes