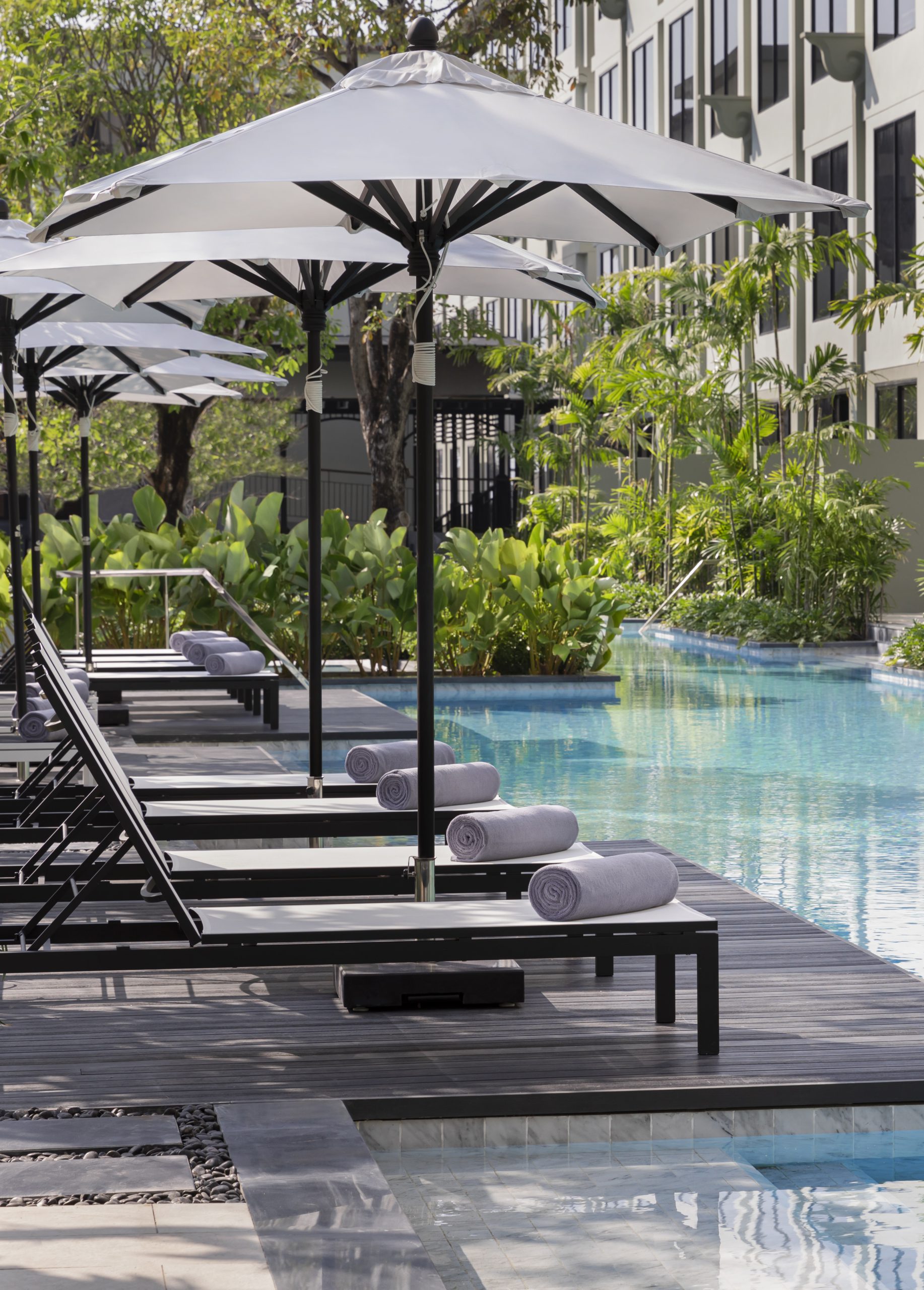 Exclusive Offer from Phuket's Brand New Four Points by Sheraton Phuket Patong
Phuket's brand new Four Points by Sheraton Phuket Patong Beach Resort is now ready to welcome you to experience stylish and stress-free stay nearby vibrant Patong beach, within only a 20-minute drive to Phuket Old Town. The resort is completely ideal for families, couples and groups of friends!
To celebrate its opening, Four Points by Sheraton Phuket Patong Beach Resort offers very tempting promotion at SCB Tiew Thai Pai Douy Gun, Fashion Hall Siam Paragon, 1st floor, from 30 July – 2 August 2020, with price starting from only THB 1,199!
Online booking is available here during 30 July – 9 August 2020 for stays on 1 October 2020 – 31 October 2021.
For more information and reservation, please contact FP.HKTFP.RESERVATIONS@MARRIOTT.COM or call +66 (0) 76 645 999.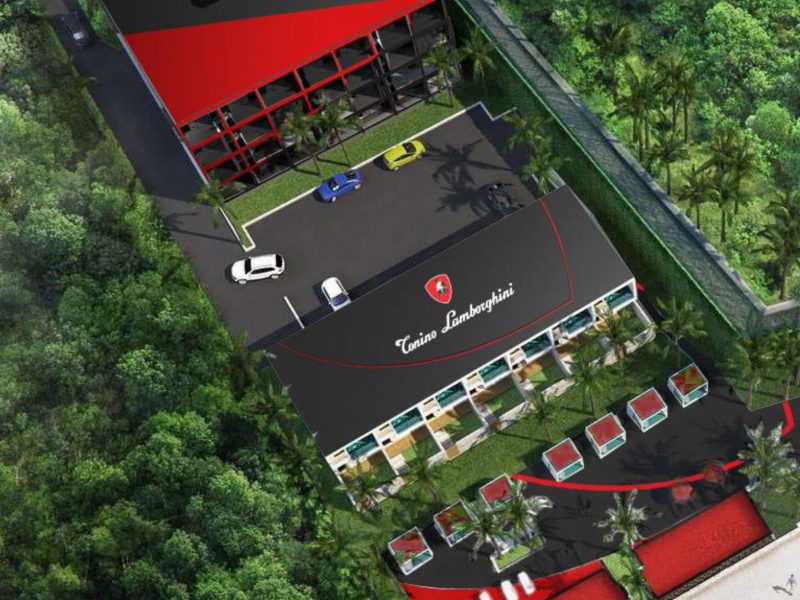 By Lifestyle+Travel
Tonino Lamborghini, the legendary Italian brand famous for its luxurious products and designs, partners up with Utopia Corporation, one of the largest real estate developers in Phuket, to bring the "Italian feeling" to the paradise island of Phuket in form of a completely one-of-a-kind luxury boutique hotel. Scheduled to welcome guests in 2023, Tonino Lamborghini Boutique Hotel Phuket will be situated on the beachfront at secluded Chalong Bay, overlooking the azure Andaman Sea. This spectacular low-rise retreat will be curated by Alexander Wong, founder of Alexander Wong Architects, whose original avant-garde style has won multiple global awards. For a dramatic first impression, guests will be welcomed into a world of international glitz with a Glamour Lobby that features slatted rosewood LED screens. With 39 suites and 7 villas, all of which are equipped with cutting-edge amenities and adorned with designer furnishings and abstract artworks, a beyond-expectation experience is what to expect here. Alexander Wong, the hotel's designer, considers Phuket to be the "Miami of Asia", due to its international allure and cultural appeal. Reflecting the spirit of South Beach, Tonino Lamborghini Boutique Hotel Phuket will feature its signature Red Pool, which will embrace the best elements of a chic Floridian beach club. The Miami restaurant is a multi-sensory feast for diners, with a contemporary menu and a colourful ceiling inspired by the French post-impressionist painter, Henri Rousseau. Guests can also stay in shape at the state-of-the-art Power Gym. "Our goal is to bring a branded Tonino Lamborghini experience to the best places worldwide, and soon we will bring the Tonino Lamborghini spirit to Phuket: one of the world's finest tourist destinations. Tonino Lamborghini Boutique Hotel will be a luxury hotel with captivating architecture, bespoke interior design and top-quality services, with the ultimate purpose to satisfy the top-level requests of international clientele. Together with Utopia, we will strive to offer a new concept of hospitality. Our clientele will feel the values of our family's DNA and heritage, Italian spirit, extreme attention-to-detail, and the energy that Tonino Lamborghini brand transmits. As my father always says; 'If I cannot give you Italy, I will give you Its feeling!'" Utopia Corporation has grown rapidly since its establishment in 2015 with a collection of hospitality, residential, commercial and entertainment projects across Phuket, along with architecture, design, development, engineering, construction and hotel operation services. It operates three own-branded hotels in Phuket: Utopia Kata, Utopia Loft, and Utopia Naiharn, which was named as Asia's "Top Emerging Hotel" in the Now Travel Asia Awards. "We are delighted to form this landmark agreement with Tonino Lamborghini. It is indeed an honour to introduce this famous Italian name to Thailand's hotel industry for the first time; their brand is recognised around the globe as a beacon of luxury, exclusivity and flair. Combined with Utopia Corporation's hospitality and development expertise, I am confident that our partnership will usher in an exciting new era for Phuket's tourism industry, allowing us to attract new markets," commented Mr. Hachi Yin, Chief Executive Officer, Utopia Corporation. By collaborating with Tonino Lamborghini, Utopia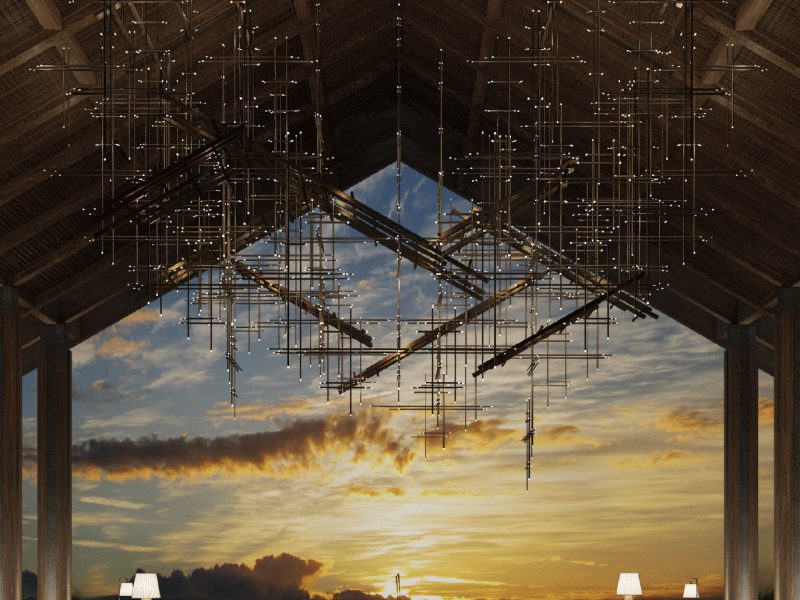 By Lifestyle+Travel
GHM has signed a management agreement with Aquarius International Development (AQI) to operate a 200-key resort on Koh Chang, the third largest island in Thailand, which is scheduled to open in the fourth quarter of 2023. The Chedi Aquarius Koh Chang will feature an all-day-dining restaurant, a cliff-edge restaurant, rooftop bar, spa, infinity pool with pool bar, and conference facilities overlooking the gleaming Gulf of Thailand. "This new resort is shaping up with an integrity of design and a certain poise that are hallmarks of the Chedi experience," said GHM CEO Tommy Lai. "We've been on the lookout for a way back into Thailand since 2013, and The Chedi Aquarius Koh Chang is the perfect vehicle." Koh Chang is a pristine gem in the Gulf of Thailand, which is accessible by air and by road from Bangkok, with car ferries from Trat mainland to Koh Chang taking less than an hour. When the impeccable design and exceptional amenities of the resort arrive on the island, the best is yet to come!

By Lifestyle+Travel
Front Room at Waldorf Astoria Bangkok is now ready to pamper your taste buds with home-cooking-style dishes with a fresh concept that celebrates the 8 flavours of Thai cuisine, curated by native whizzes and gurus. Inspired by "ros meu Mae" (tastes of mother's cooking), many dishes come from the chefs' childhood memories of their comforting home dining. The culinary collaboration brought Dr. Niphatchanok (Ajarn Ning) Najpinij's culinary heritage that was bestowed on her by her mother Asst. Prof. Kobkaew Najpinij, a renowned guru of Thai cuisine, together with her own culinary research to the new menu that was co-created with Chef Supanat (Ann) Khanarak and the Front Room team led by sous chef Sarocha (Bua) Rajatanawin. The menu celebrates the eight distinctive Thai flavors of sour, sweet, nutty, salty, spicy, bitter, astringent and mild in a home-cooking style as an ode to all 'Mae'. The highlights of Front Room's new, extensive menu include: Phla Lai Bua Hoy Shell or Seared Hokkaido Scallop with Lotus Stem, Pomelo and Homemade Chili Paste; Talae Gub Sator Kua Sauce Khem or Stir-Fried Squid, Tiger Prawn, Bitter Bean with Salted Seafood Sauce; Nuea Khem Tom Kati or Coconut Broth with Salted Beef Cheek, Shallot and Chili; Pla Gao Nung Gub Sauce Larb Kua or Streamed Grouper with Northeastern Thai-style Sauce; Moo Sam Shan Pad Grathiam Dong or Stir-Fried Kurobuta Pork Belly with Fermented Garlic; and Ma Phrao Cheesecake or Coconut Cheesecake with Young Coconut Jelly and White Chocolate Mousse. Front Room at Waldorf Astoria Bangkok is located at the Lower Lobby and is open from Tuesday to Saturday for lunch from 11:30 to 14:00 (last order), and for dinner from 17:30 to 21:30 (last order). The three-course set lunch is priced at THB 900++, and à la carte items range from THB 280++ to THB 980++. For further information and reservations, please contact +66 (0) 2 846 8888 or e-mail: bkkwa.fb@waldorfastoria.com