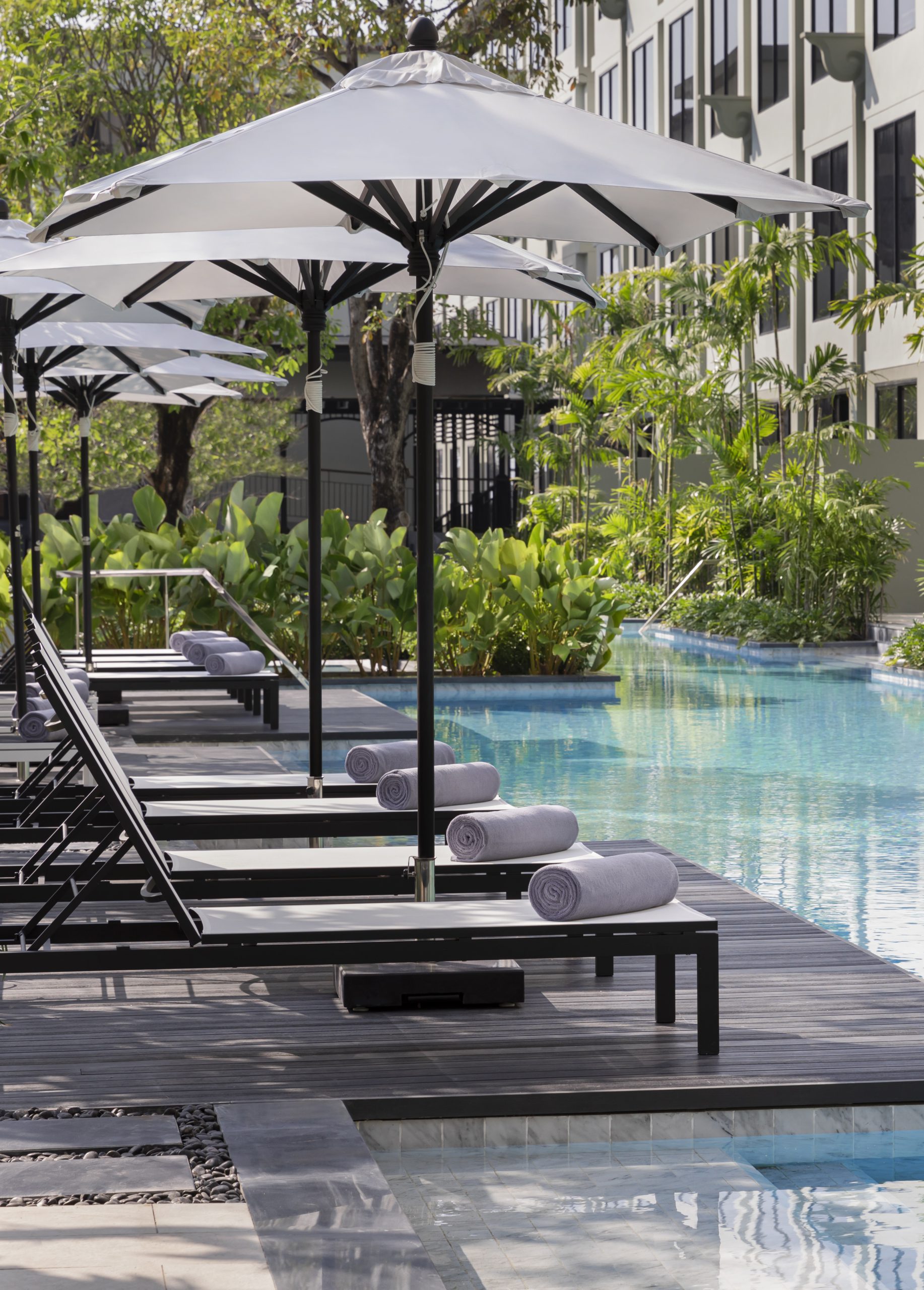 Exclusive Offer from Phuket's Brand New Four Points by Sheraton Phuket Patong
Phuket's brand new Four Points by Sheraton Phuket Patong Beach Resort is now ready to welcome you to experience stylish and stress-free stay nearby vibrant Patong beach, within only a 20-minute drive to Phuket Old Town. The resort is completely ideal for families, couples and groups of friends!
To celebrate its opening, Four Points by Sheraton Phuket Patong Beach Resort offers very tempting promotion at SCB Tiew Thai Pai Douy Gun, Fashion Hall Siam Paragon, 1st floor, from 30 July – 2 August 2020, with price starting from only THB 1,199!
Online booking is available here during 30 July – 9 August 2020 for stays on 1 October 2020 – 31 October 2021.
For more information and reservation, please contact FP.HKTFP.RESERVATIONS@MARRIOTT.COM or call +66 (0) 76 645 999.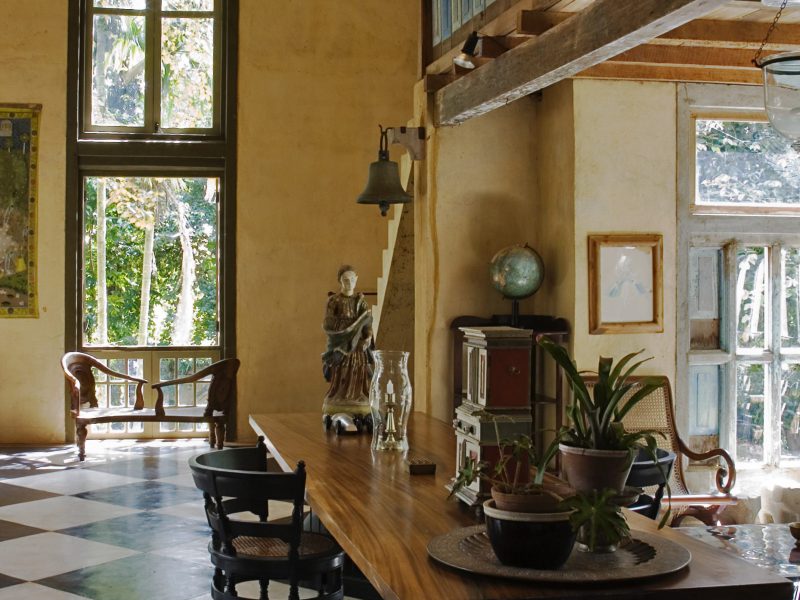 By Lifestyle+Travel
Teardrop Hotels is delighted to announce its partnership with The Geoffrey Bawa Trust to revitalise and relaunch Geoffrey Bawa's Lunuganga estate on the Southwest Coast of Sri Lanka. The nine-bedroom property includes Bawa's original home with its original charms and quirkiness, in addition to a three-bed house he designed and built in Colombo which has been painstakingly reconstructed brick by brick in the grounds of the estate.  Lunuganga forms an important part of Sri Lanka's cultural and design heritage. Acquired by famed architect Geoffrey Bawa in 1947 as one of his first projects, Bawa worked tirelessly to transform the house and the gardens from a derelict rubber estate into one of the most beautiful pleasure gardens of the 20th Century.  Elements of Italian Renaissance gardens, English landscaping, Japanese garden art, and the water gardens of ancient Sri Lanka are all blended to create Bawa's most extravagant creation, making it a mecca for those interested in landscape design and architectural history.   Geoffrey Bawa's house itself comprises a former 1930's plantation bungalow, with six private guest suites located around the estate and is an ode to 'tropical modernism' – a blend of antique and modern furniture with traditional and contemporary art -  a trademark of Bawa's eclectic signature style. The Bawa Trust and Teardrop Hotels have made sure to changes to the house to an absolute minimum, allowing guests to enjoy the space exactly as Bawa intended his guests to experience it. Lunuganga now also includes the three-bedroom house of Bawa's dear friend - Ena de Silva. A batik artist based in Colombo Ena de Silva and her husband Osmund commissioned Bawa to design their home in 1962- a pivotal project in his life's work and the first time he executed the joining of radically modern design with traditional Sri Lankan elements. In 2009, Ena sold the house to The Bawa Trust, which then moved the property brick by brick from its location in Colombo to Lunuganga. The house took three months to disassemble and six years to rebuild, led by Architect Amila de Mel and conservation specialist Nilan Cooray. Everything from the frangipani tree in the front courtyard to the slabs of river stone remains just as it was in the original house. A night at Lunuganga – in either the main house or the Ena de Silva villa - starts at USD 265++ for two people sharing, inclusive of breakfast. To celebrate the relaunch, Teardrop Hotels is offering guests a 20% discount on all rooms booked before 31 November 2020 – which can then be used anytime until 31 April 2020.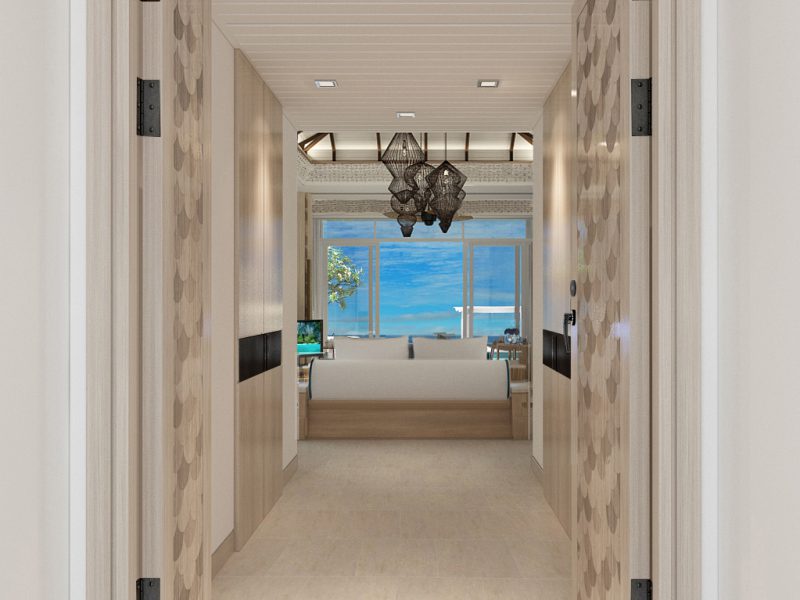 By Lifestyle+Travel
This October, Banyan Tree Krabi will be ready to graciously welcome you unwind in one of Thailand's most beautiful settings. The Banyan Tree Krabi is transitioning from the dream like-state of design to a reality. While many resorts can trumpet an oceanfront perch on azure waters, it's not every new resort that commands a vista of limestone towers scattered across the sea like chess pieces on a clear jade table. Or cable car access to a restaurant perched high on a hill on the edge of Tubkaek National Park. The 10-acre property is surrounded by national parks on three sides: the rolling green mountains of a conserved forest serve as a backdrop to the north and east, while the jutting limestone peaks command a hypnotic view to the west. This intimate 72-key resort is creating an effortless bridge between luxury resort and a pristine, untouched environment. There are six categories of accommodation: Deluxe Pool Suite; Premium Ocean Pool Suite; 2-Bedroom Ocean Pool Suite: Beachfront Pool Villas; two 2-Bedroom Beachfront Villas; and one Presidential Beachfront Pool Villa, which has no less than seven bedrooms and covers 1,335m², including multiple verandas and balconies, as well as three pools. For its compelling dining scene, Saffron Restaurant offers top notch tastes at one of Krabi's premier evening dining venues. With seating for 70 guests both indoors and out, Saffron is accompanied by three "Bird's Nests" - private tables perched precariously among the trees, offering diners not only intimacy, but that magical Instagram moment to make all their friends at home green with envy. The resort's all-day dining destination will be called Naga Kitchen, catering breakfasts, lunches and dinner with a plethora of international choices. Executive Chef Jakkrit Traibun, who was the sous-chef at Banyan Tree Samui for seven years, is a southern Thai and specializes in the aromatic and spicy flavors of that culinary style. The signature Rainforest treatment is a must-do while at Banyan Tree - an Amazonesque journey through vitality pools, a steam room and sauna, an ice fountain, and rejuvenating water jets. Aside from that unique experience, guests can always opt for traditional Thai massage and beauty therapies. Banyan Tree Krabi is due to open its doors to guests in the fourth quarter of 2020. For reservations and inquiries, visit https://www.banyantree.com/booking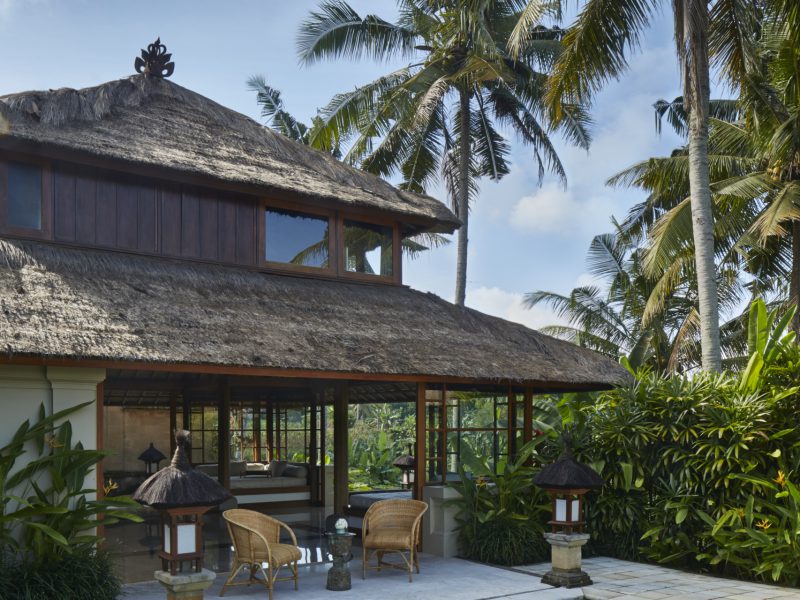 By Lifestyle+Travel
All over the world, Aman has welcome guests to its exquisite sancturies for over 30 years, offering secluded retreats that graciously exceed every expectation in spectacular settings. Together with an unassuming and attentive service, and a host of bespoke experiences designed to cater to every whim, each stay transports guests from their everyday lives, creating lasting memories. With this is mind, Aman is pleased to announce the launch of the Aman Gift Card. Available to purchase for stays in any destination (excluding Aman's four resorts in China) the gift card can be used towards any aspect of a visit; whether it's a delectable meal at Aman Tokyo's exclusive 12 seater sushi restaurant; a sunset cocktail on a private floating bar off Amanpulo's shoreline in the Philippines; an exploration of Utah's sweeping desert landscape on horseback from Amangiri, or a eucalyptus-infused massage in the Aman Spa at Amanzoe in Greece. The Aman Gift Card can be exchanged for accommodation, dining, spa treatments, retail or an array of adventures and activities. Presenting the perfect way to enrich a stay or to help celebrate a special occasion, the gift cards are available for order online at a value of between USD 10 and USD 25,000. Once ordered, the gift card is sent by post or via email to the purchaser or directly to the gift recipient, alongside a personal message. The guest is then able to present their gift card at the property for deduction from their bill at the end of their stay. Delivered instantly, enjoyed at leisure, the Aman Gift Card offers the perfect way to enrich someone's stay. www.aman.com/gift-card Please click here for the Aman Gift Card Legal Terms & Conditions