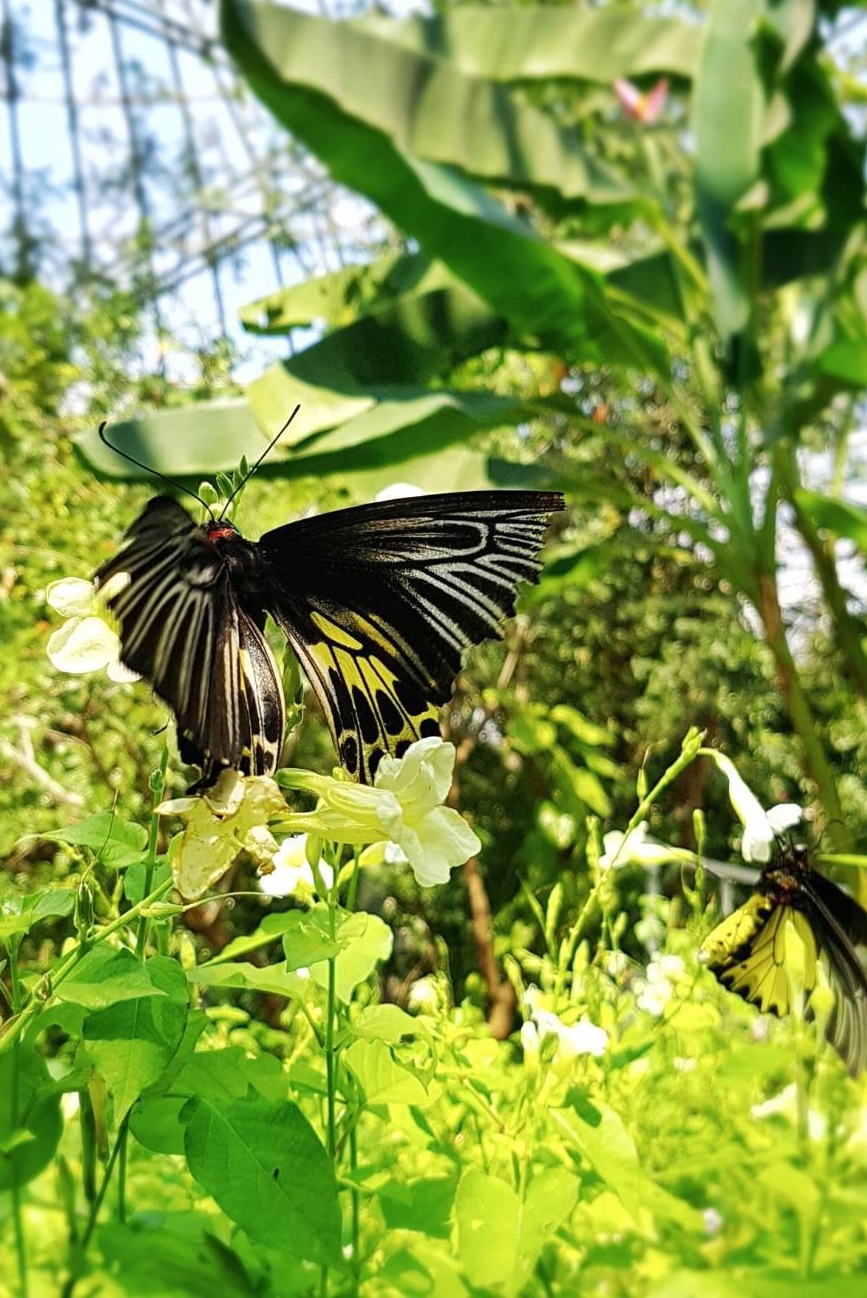 Bangkok Butterfly Garden and Insectarium – The Natural Classroom
At Wachirabenchathat Park, also knownas Rot Fai Park, vast Bangkok Butterfly Garden and Insectarium is an educative recreation spot for people of all ages. Not only people will be compelled by the colours of nature, the natural classroom is also the place for study, research, data collection and compilation on life cycles of butterflies and other insects, biodiversity, ecosystem, and importance of plants that are food of caterpillars, so visitors can get to know more about them and appreciate the beauty they bring to this world without having to travel far from Bangkok.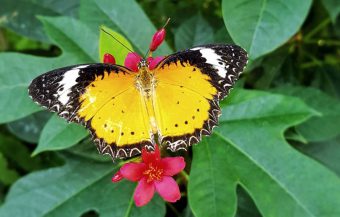 The garden comprises an activity ground and an exhibition area displaying elegance of various species of butterflies and insects. The exhibition area has a mini theatre showing video on insects and ecosystem, a breeding and nursing room for butterfly and insect larvae (available only for group visitors) and an enclosure. Showcasing over 500 butterflies of 20 species, the enclosure was built in the shape of a large dome with a height of 15 meters, using open framework and airy materials for good air ventilation.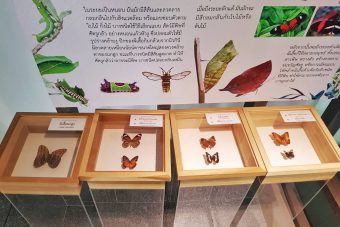 The Bangkok Butterfly Garden and Insectarium is part of the project on non-formal education promotion of the BMA affiliated schools and part of "Chatuchak Learning Park", taking place at 3 connected public parks namely Chatuchak Park, H.M. Queen Sirikit Park, and Wachirabenchathat Park (Rot Fai Park), in line with the National Education Act  specifying that "public park" is one of the lifelong learning resources for people of all ages and genders.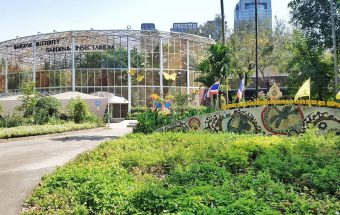 The garden is open on Tuesdays – Sundays and public holidays, except for Mondays, from 08:30 to 16:30. Free entry. For a group visit, please submit a letter to Director of Public Parks Office requesting for permission 5 – 7 working days in advance.