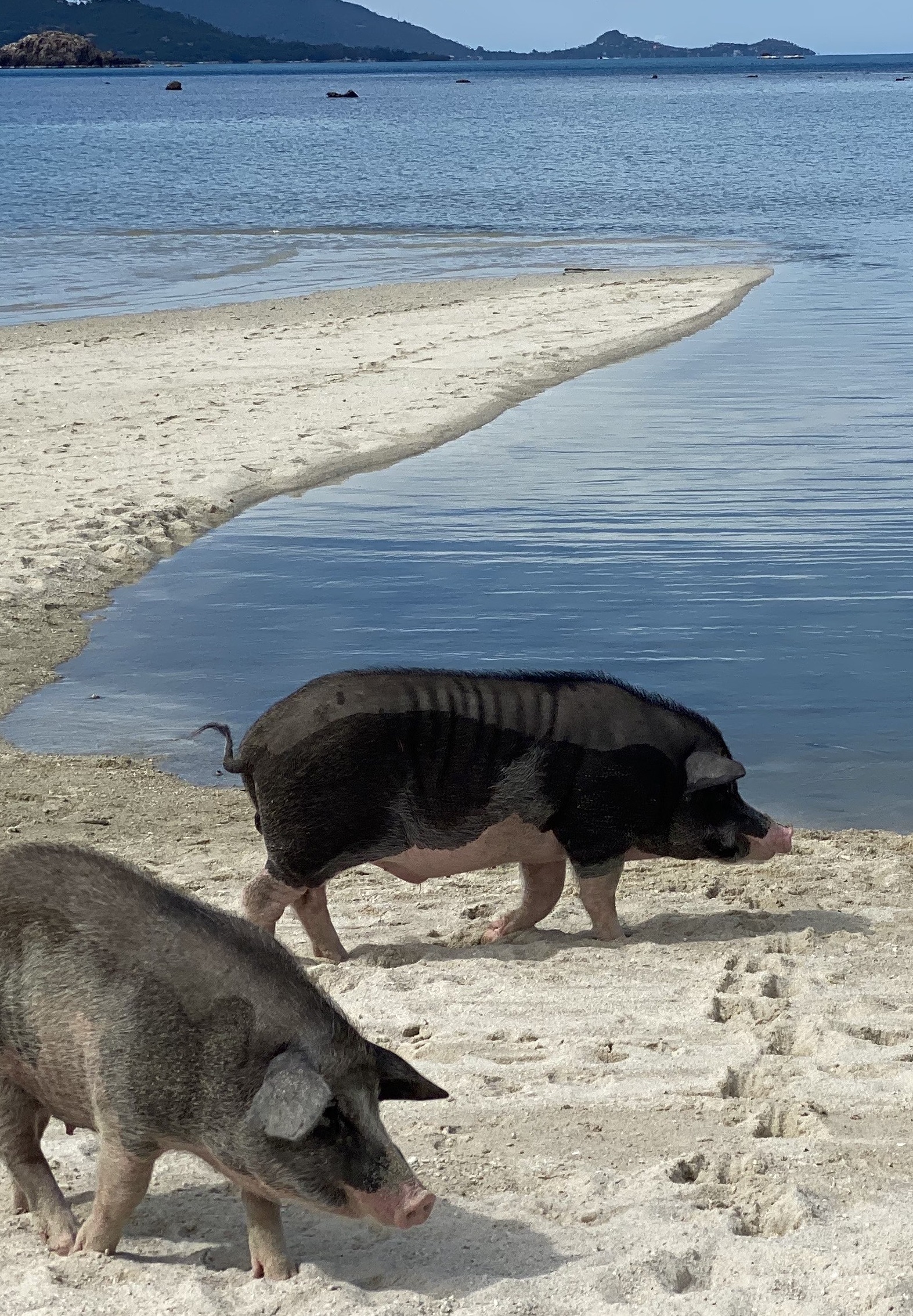 Discover Thailand's "Bay of Pigs"
If a cat or dog island sounds too ordinary for you, Koh Matsum is a modest paradise that will surprise you with cuddly piggies running carefreely on the shore!
Rumour has it that these pigs swam across from nearby Koh Taen to the tiny island, while some people said they were brought here by Mr. Kitt, who owns a beach bar on the lightly populated island thanks to his kind heart. The drove of hogs has since grown to about 12, and has been brightening up the day of a myriad of visiting tourists.
Aside from the friendly pigs, the island is also teeming with fish and rare birds. Also, after a break from tourism, marine lives like turtles, dugongs, sharks, and numerous fish species and coral reefs arare naturally replenished, so they are now more vivid than ever. Banyan Tree Samui, one of the island's most prestigious resort, was in the news last year when a rare giant green turtle laid over 200 eggs in nests on the resort's secluded beach. The nests were protected by the resort's resident marine biologist who built a fence to protect them from predators.
Situated 2 kilometres off the south coast of Koh Samui, reachable by boat trips from Koh Samui. Banyan Tree Samui offers a half-day tour in a state-of-the-art "Sense of the Sea" speedboat carrying up to 12 passengers, which can also be reserved for a private tour with a chic picnic lunch.
For reservations and more information, please visit www.banyantree.com/en/thailand/samui
Photos by Richard Barrow