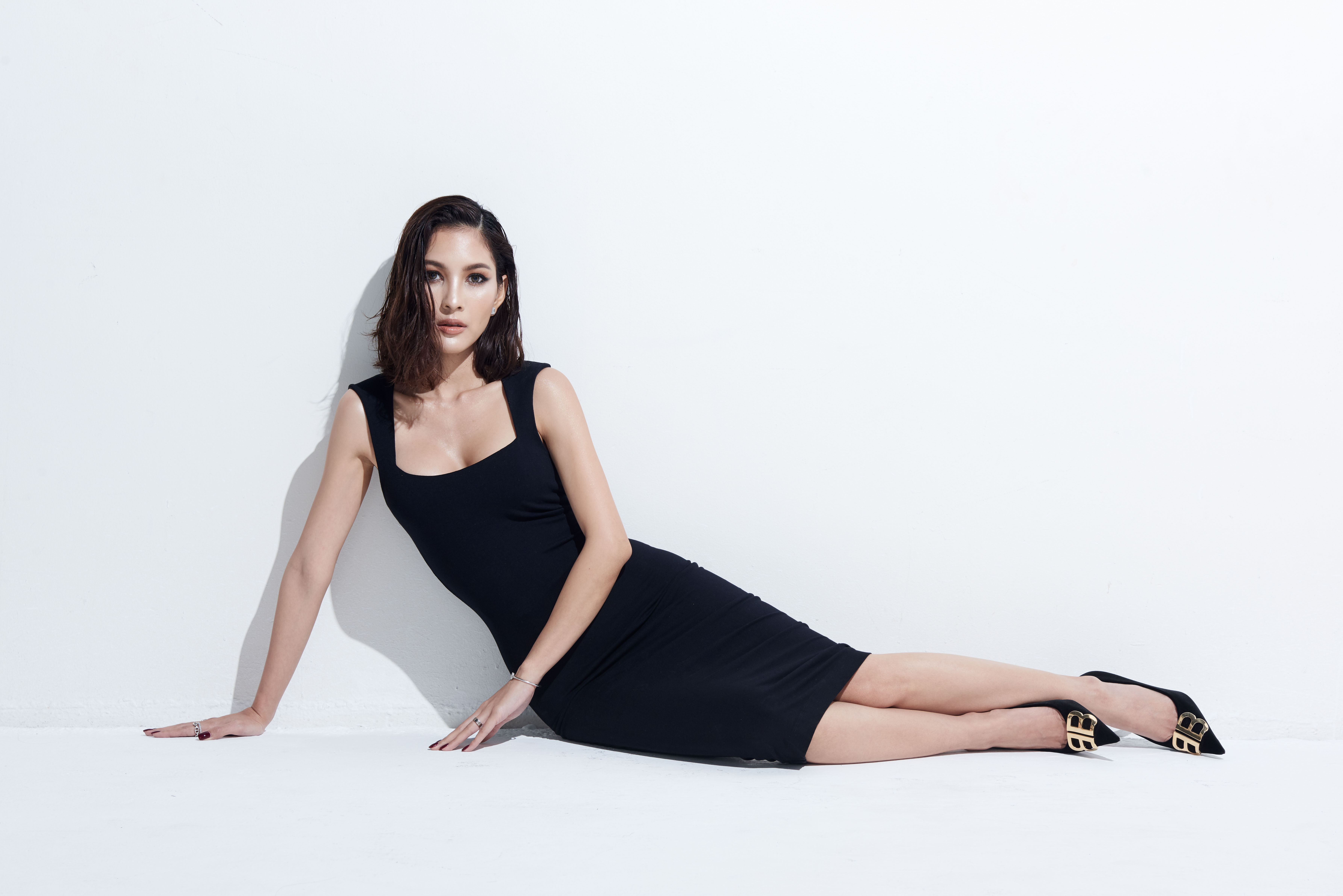 This Pre-Fall Collection of CANITT is Designed to Make Women Feel Even Stronger!
CANITT continue to design clothes to raise confidence in women and enhance their identity choosing the feminine looks in the blazer 'Le Smoking' to be the inspiration of this collection.



Collection: PORTRAIT OF LADY C, the newest looks of CANITT that is not only answering the natural beauty aspect of women but array the elegant leadership that is what Khanidtha Daroonnate creative director always concentrated on. Therefore the framework of the suits portrayed image of professionalism have been reconstructed to matches the brand identity Dazzling, Magnificent and Graceful.
"In the past the design of CANITT gave importance to pattern and prints that portray alluring and seductive looks. For this collection we persuaded the women of CANITT to dress in masculine style to see how they shine 'Le Smoking'. The first idea that pops up was Vibeke Knudsen in the black powerful blazer by Yves Saint Laurent shot by Helmut Newton in 1975 revolution of sexual equality simple yet elegant style raised the confidence in women so as their true meaning" said the creative director.
Tailored made pattern style have been use for the first time in design of shirts, blazers and clean cut long pants that would brings out the prominence and professional looks in them. The overall looks of this collection have been design with interesting details by the design team. The C-shape metal representing the brand in form of 2 hooks joining together. The masculine form and freedom in design that created for CANITT women to able to enjoy mix and match the design pieces during this season for their elegant essence and attraction.
Meet the leadership characteristic reflecting creativity of CANITT women being shown through shades of Glamour Green and Bestie Brown to corporate the sweet design of simple yet elegant as definitions of strong women in the newest collection: PORTRAIT OF LADY C Now!



Silhouette & Technique
This collection consisted of variety of framework and cuttings which is always the identity of CANITT. Feminine Blouse shirts with masculine clean cutting for every occasion play suits that concentrated on the luxurious texture. Elegant and simple is always the heart of design through pattern with interesting details while there's movement so as the draping design at the waistline are also signature of CANITT brand for the real CANITT women.
Fabrics
This collection fabric choice concentrated on luxurious texture preparation for winter such as special matte velvet which perfectly matches with cutting of masculine style blazer along with silk satin that is rigid and more durable than natural textile. The choice of best quality materials for comfort ability and confidence of the user.