Commemorative Watch With A Royal Touch

By Lifestyle+Travel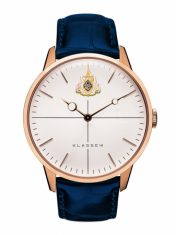 Joining the whole nation to celebrate the Royal Coronation Ceremony of King Rama X, Trocadero Time, the leading sole watch distributor in Thailand, in collaboration with Klasse14 Italian fashion watch brand have produced special edition timepieces to commemorate His Majesty the King on this auspicious occasion.
In honour of the new King of Thailand, the special edition timepieces are exclusively created and graciously granted the permission to feature the coronation emblem at the 12 o'clock position on the dial.
The design of these commemorative timepieces consist of an elegant rose gold plated case with white sunray brushed dial and perfectly matched with Royal Blue Italian leather strap. Limited only 1,000 pieces separated in two different sizes: 40mm for gentleman limited for 600 pieces and 36mm for lady limited for 400 pieces with the serial number engraved on the case back and come in the special design box in yellow colour.
It is a great opportunity for Thai people to show the loyalty and admiration of the King's graciousness on this nation historic occasion. These special edition timepieces will be first launched for the watch aficionados and those interested in owning these remarkable timepieces to reserve at Klasse14 pop-up store in Siam Paragon Watch Expo 2019 during 9 July – 7 August.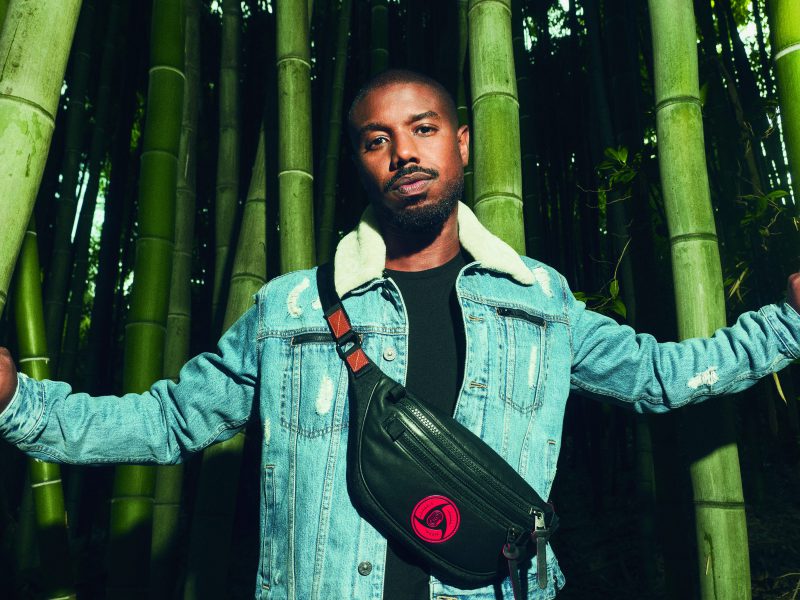 By Lifestyle+Travel
Coach announces the launch of Coach x Michael B. Jordan, the first-of-its-kind creative collaboration with actor, producer and first global face of Coach menswear, Michael B. Jordan. Inspired by his cultural influences and community, his love of Naruto, and his passion for bringing unique voices to the forefront, this unisex ready-to-wear, footwear and bag collection is Jordan's first foray into fashion design, guided by the expertise of Coach Creative Director Stuart Vevers. Created in partnership with VIZ Media, the collection combines Coach craftsmanship with Jordan's affinity for functional fashion and graphic codes from the world of Naruto, a popular Japanese anime and manga. Product ranges from parkas, jean jackets and pullovers to backpacks, utility packs and hybrid sneaker boots. Infused with technical details like removable sleeves, tactical straps and elastic closures, it also features imagery of characters from Naruto, as well as the series' trademark "eye" motifs reimagined with Coach's Retro C graphic. These references tie back to the story of Naruto Uzumaki himself, a young ninja who begins his journey as an outsider and earns the respect of his community as he works with his friends to protect it. The Naruto backstory speaks closely to Jordan's own narrative as an outlier building bridges inside and outside of the Hollywood establishment, and echoes Coach's commitment to community and courage. To launch the collection, Coach releases a campaign that fuses its values and craftsmanship with Jordan's cinematic skill and Naruto's mystic iconography. The hero film, conceived by Jordan and directed by Rachel Morrison, who collaborated with Jordan previously as the director of photography on Black Panther, takes place in a neon-drenched Tokyo street, and moves between moments of modern-day grit and magical realism, placing an emphasis on the power of connection. "Working with Mike is always a great experience," said Vevers. "He's a great collaborator because he always puts his heart and soul into everything he does, and because he brought something authentic and personal to the collection." "With my name on this collection, it was important to design pieces that represent my cultural influences and my community; pieces that I could see my friends, family and fans wearing with pride," said Jordan. "As with all aspects of my work, this collection is about bringing fresh perspectives and unique voices to the forefront. Expanding into the fashion design space was rewarding beyond my expectations. I'm grateful to Stuart and Coach for providing me with the opportunity and expertise to execute a collection I'm extremely proud of." Coach will also celebrate the collection with global pop-ups in Japan, Malaysia and the United States, a dedicated Coach experience in the VIZ Media booth at New York Comic Con on October 3-6, and a range of limited-edition T-shirts. The Coach x Michael B. Jordan collection will be available in Thailand from October 24, 2019 onwards.