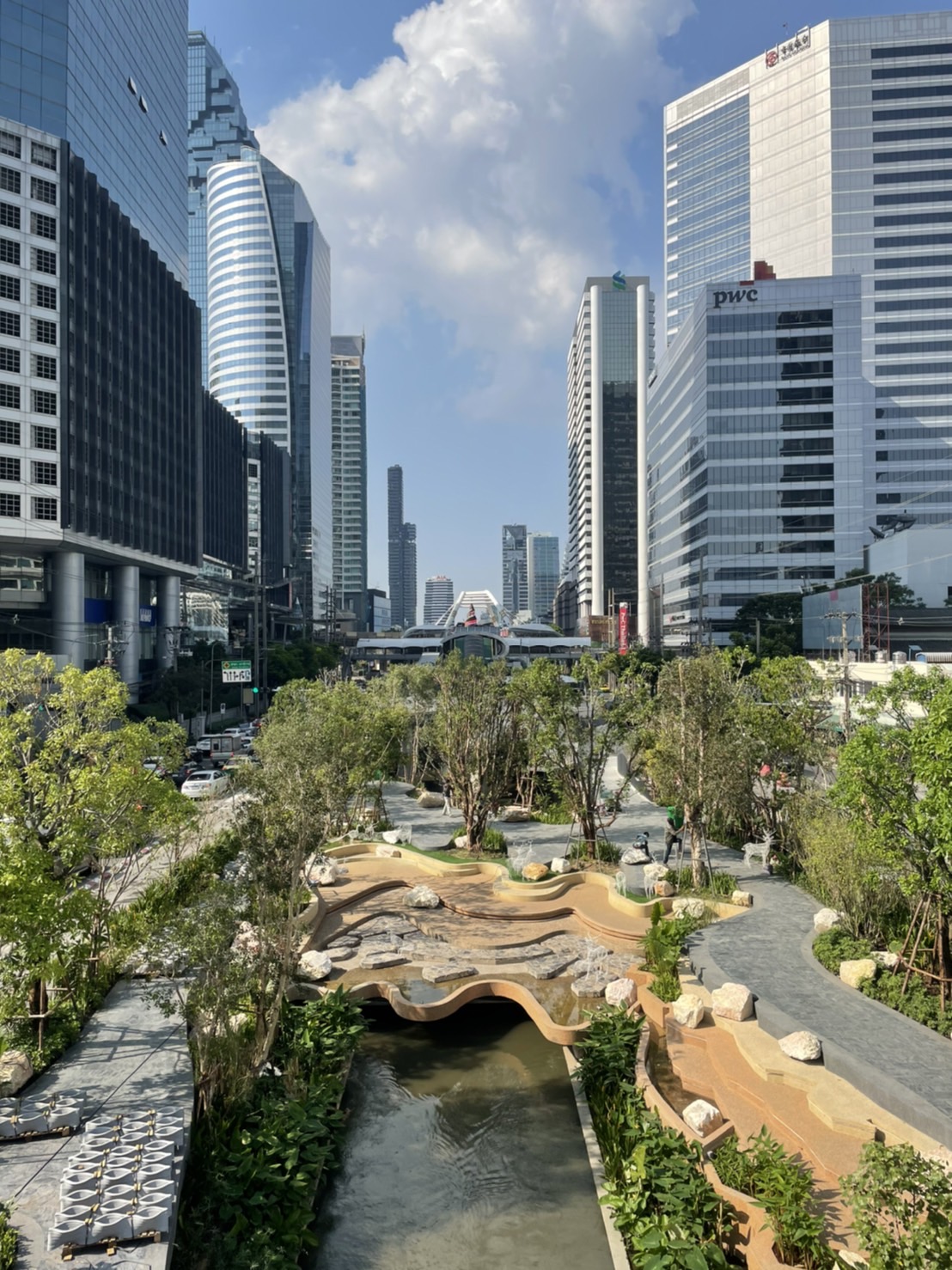 Chong Nonsi Canal Park – BMA's Latest Urban Development Project
'Revitalizing City, Connecting Quarters, Weaving the Future' is a new comprehensive urban development concept of Bangkok Metropolitan Administration (BMA). The BMA has been working together with public and private sectors in developing environmental infrastructure based on restoration of canal network, roads and pedestrian walkways, and green areas. These will become links that connect various quarters together to revive relationship between the city and environment for better quality of life.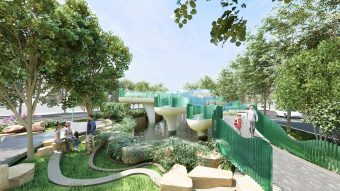 Five pilot development projects comprise Chong Nonsi Canal Park Project connecting with Sathon Canal, Improvement Project of Phadung Krung Kasem, Rama I Road, Si Lom Road, and Lumphini Park Centennial. The first to appear to the public's eye is Chong Nonsi Canal Park Project, transforming the canal into an urban park with 4 main concepts as follows:
'Green' signifies green urban space that will be developed along both sides of the canal.
'Canal' signifies connection between Bangkok and waterways since ancient times. Not only had our ancestors used canals as fortresses to protect the city, but also used as transportation and trade routes.
'People' signifies a connection between people living along the sides of Chong Nonsi Canal namely Bang Rak, Sathon, and Yan Nawa, covering a distance of 4.5 kilometres.
'Knowledge' means setting the goal to make Chong Nonsi Canal Park to be a space for creativity and learning to comply with modern lifestyles, as well as a recreational area.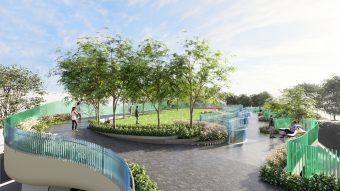 Expected to complete the construction in August 2022, Chong Nonsi Canal Park will be the first 'canal park' in Thailand, with an aim to increase urban green area, alleviate environmental issues in Bangkok in the long run, and create good urban environment on the basis of public participation in development. The park is a prototype for future environmentally-friendly urban development.
More news on Bangkok at www.prbangkok.com/en