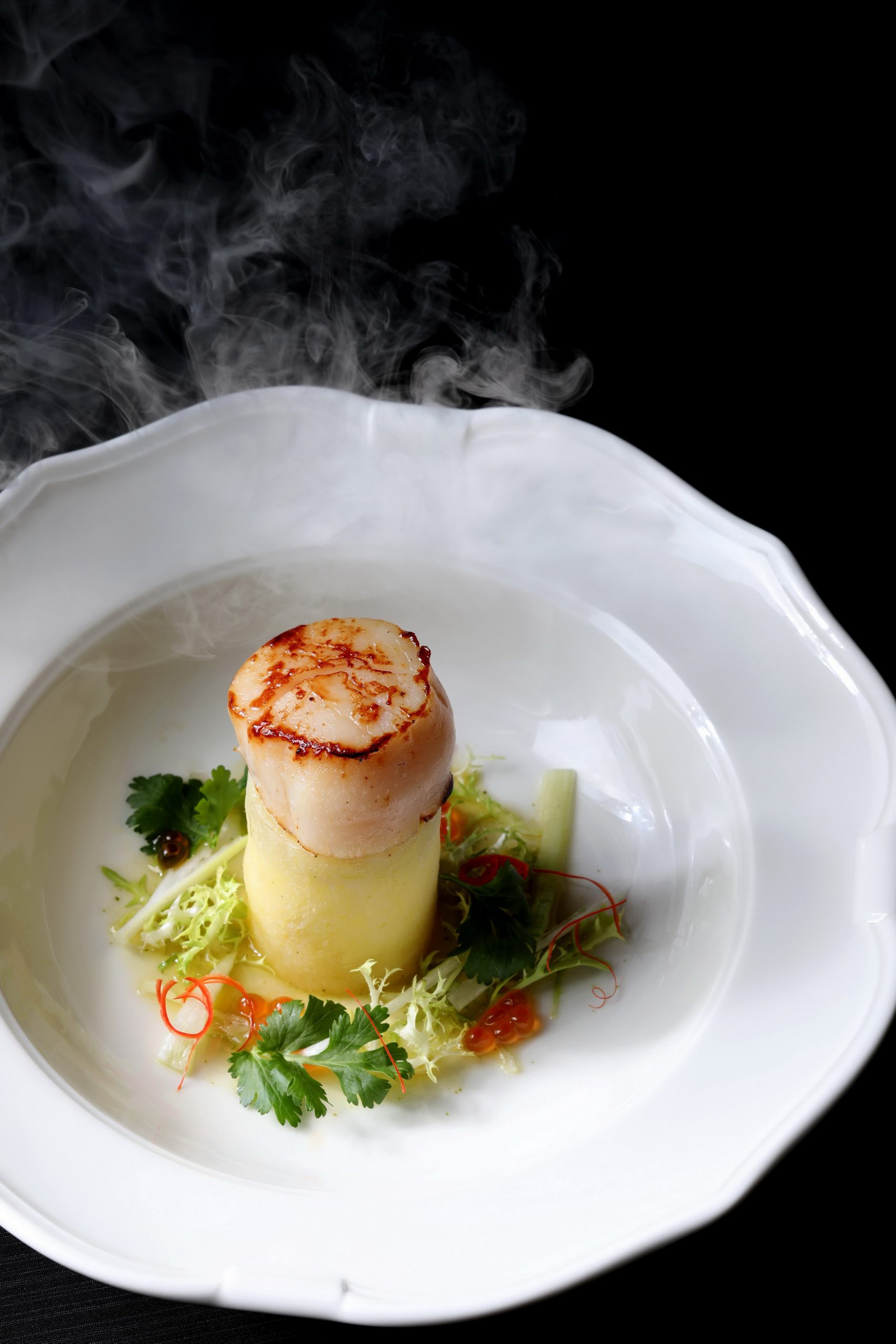 Classic Thai Cuisine Elegantly Reinvented at Royal Osha, Bangkok
To elevate your celebration, Royal Osha invites you to indulge into Thai cuisine beyond its finest under the concept of "Classic Thai Elegance Reinvented", blending in the flavours of modernity with traditional tastes, using handpicked, locally-sourced ingredients. Led by 1-Michelin-Starred Chef Vichit Mukura as an Executive Chef, his edible crafts are inspired by his 40 years of traveling across the globe, using his crackerjack genius to put mouth-watering pleasure on each plate.
Attired in elegant raiments, the ambience of the restaurant is luxuriously one-of-a-kind with subtle touches of Thai-ness, with arts and extravagance colliding with one another so harmoniously.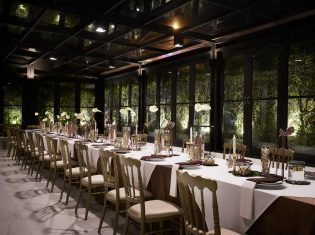 The Chef's Table menu at Royal Osha (differs in each season) comprises Japanese Conch shell with fresh herbs salad in rice noodle roll; Deep fried Taraba crab meat with seabrite and piper leaves; Triangular Foie Gras spring roll with chilli sauce; Pan Fry Scallop with Steamed Egg and Spicy Chilli Lime Sauce Mixed Salad; Clear smoked dried fish soup with seared yellowfin tuna and green pea; Fried Lobster with yellow curry and deep-fried rice, mushroom salad; ended with heavenly decadents like Sweet fermented rice sorbet with crispy coconut and rice flour shell and Steamed coconut egg custard with condiments, all with creativity that will stun your brilliant taste buds.
Royal Osha is located on Wireless Road, being accessible by MRT (Lumphini Station) and BTS (Ploenchit Station). The restaurant opens at 11:00 – 15:00 for lunch and 18:00 – 23:00 for dinner. Chef's Table by Chef Vichit Mukura requires 1-week advanced reservation. For more information, please call +66 (0) 2 256 6555 or email reservations@royalosha.com