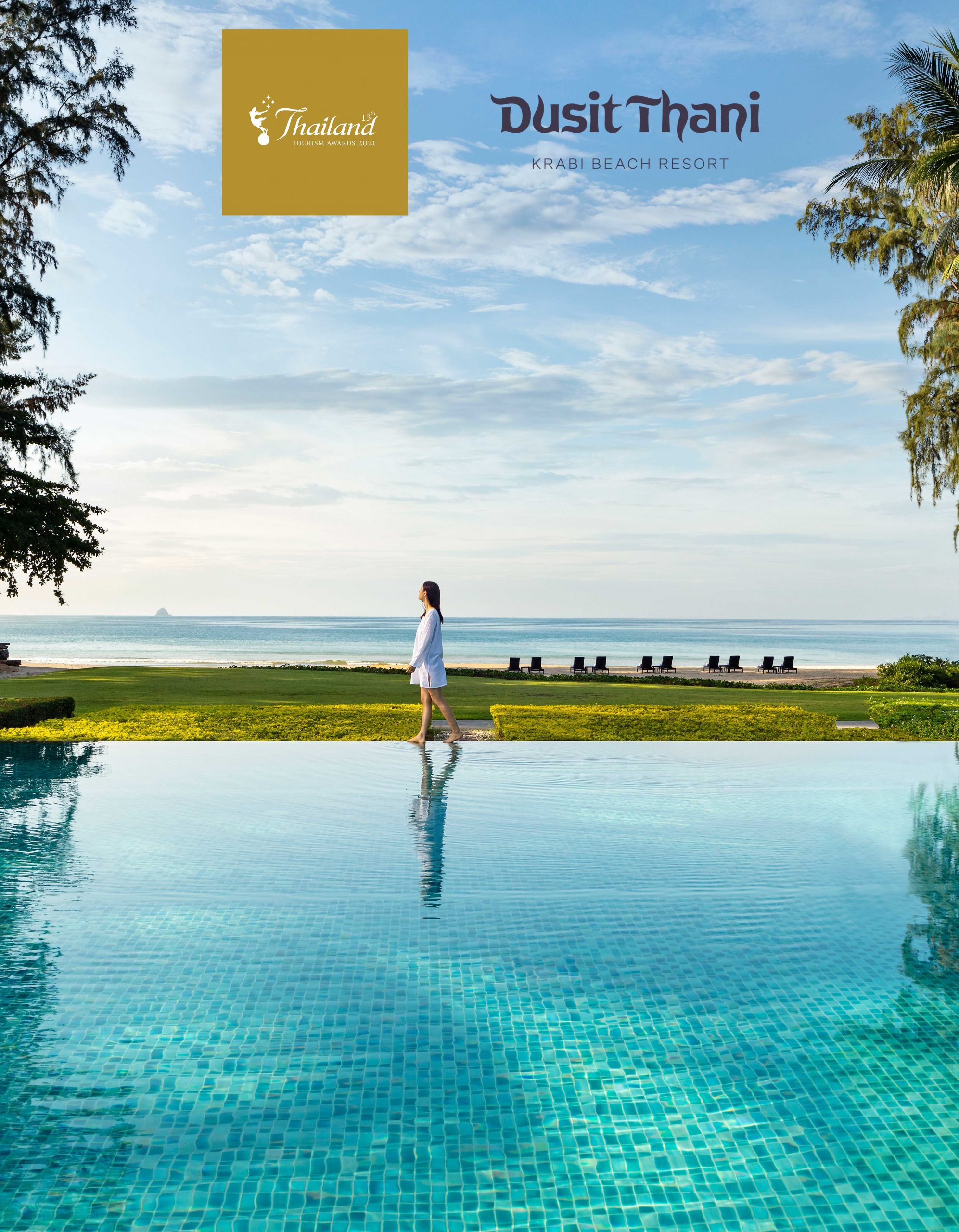 Dusit Thani Krabi Beach Resort Awarded 'Gold' by the TAT
At the 2021 Thailand Tourism Awards, organised by the Tourism Authority of Thailand, five-star Dusit Thani Krabi Beach Resort has won Thailand's Kinnaree 'Gold' Award in the category of Resort Accommodation for the resort's cleanliness, safety, hospitality excellence, and commitment to sustainability.
Dusit Thani Krabi Beach Resort offers 240 guest rooms and suites by the long stretch of virgin white sand beach facing the azure waters of the Andaman Sea. Facilities include two inviting beachfront pools, a variety of restaurants and a spa set in vast tropical gardens – an ideal destination for couples, families and groups of friends. www.dusit.com/dusitthani-krabibeachresort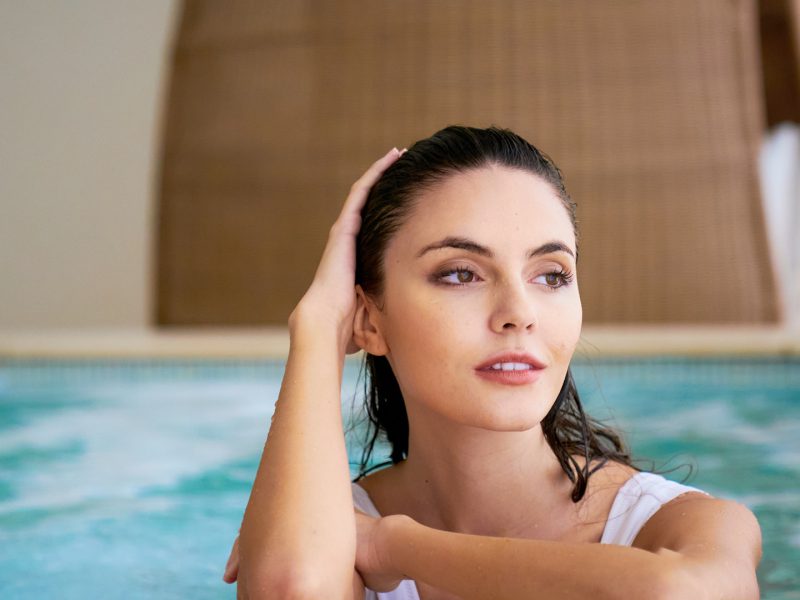 By Lifestyle+Travel
To welcome tourists back to the Bangkok Metropolis once again, Clinique La Prairie Aesthetics & Medical Spa at The St. Regis Bangkok has unveiled a series of new wellness packages, offering guests the benefit of combined medical and spa treatments to achieve optimal health and aesthetic results. The luxury spa comprises a number of calming spaces, as well as offering the only location in Thailand where you can experience Clinique La Prairie's longevity focused journey. The Anatomique Package Offering an effective non-surgical approach to targeting stubborn fat deposit areas, this cellulitebusting offer taps the most advanced body-shaping and firming technology in the market — Exilis Ultra 360. Exilis Ultra 360 session to tighten and tone the skin and deep tissue of the buttocks (THB 22,800) Exilis Ultra 360 session to target stubborn cellulite on the back of thighs (THB 22,800) The Signature Slimming Massage to improve skin texture 60 minutes (THB 22,800) *Purchase 3 sessions for THB 59,850 Net (From THB 85,500) The Purity Package Promising a complete body cleanse and liver detox, the Purity Package pairs intravenous therapy, with a lymphatic drainage and detoxifying massage to encourage lymph flow and improve blood circulation. IV drip detox therapy to reduce heavy metal levels and eliminate toxins (THB 8,960) 60-minute Detoxifying and Lymphatic Drainage Body Massage (THB 8,960) Hot or cold infused detox beverage (THB 8,960) *Purchase 3 sessions for THB 23,520 (From THB 33,600) The Physio Package An antidote to office syndrome, legacy injuries or simple wear and tear. Guests enjoy firm and visibly smoother visage as well as a relief from muscle tension in one visit. Deep tissue massage with hot stones and aromatherapy oil (THB 8,400) 30-minute relaxation facilities (THB 8,400) NIR laser session to smooth lines and wrinkles caused by ageing and sun damage (THB 8,400) *Purchase 3 sessions for THB 22,050 Net (From THB 31,500) For information about the full range of medical and spa treatments and to make an appointment, please call + 66 (0) 2 207 7779 or email info@cliniquelaprairiebangkok.com.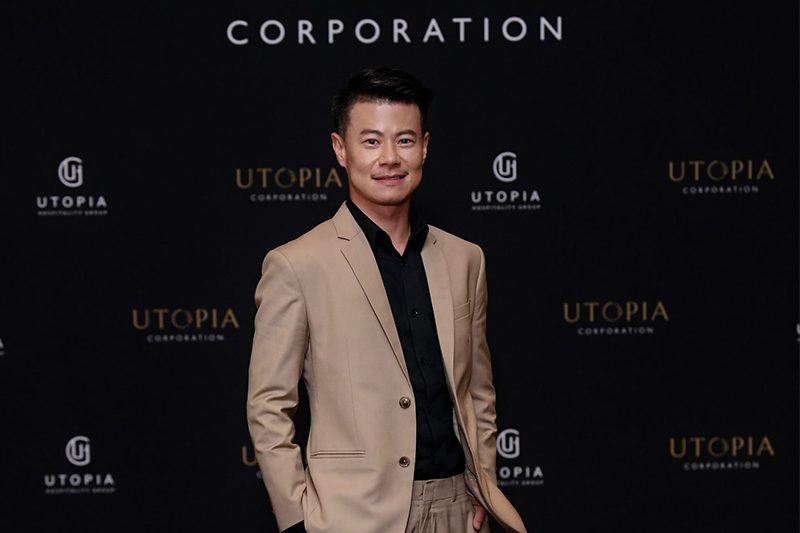 By Lifestyle+Travel
Utopia Corporation (UCORP), one of Phuket's leading real estate developers, led by Mr. Hachi Yin, Chief Executive Officer and Founder of Utopia Corporation, and Ms. Nalina Suranakarin, Chief Brand Officer, Utopia Corporation, recently launched Utopia Hospitality Group (UHG), a new flagship hospitality management company under UCORP. Being a dynamic new player in the Asia-Pacific hotel sector, the UHG comes with a vision to create daring concepts and lifestyle experiences that transform the world of hospitality, provide flexibility and openness to create a level playing field in the post-pandemic era for hoteliers. They will benefit from multiple levels of expertise from management and marketing services to property technologies from UHG. Under the umbrella of UHG, prominent lifestyle hotel and resort brands will offer new travel experiences that meet the needs of smart and savvy travelers in the new era through three brand categories: the Midscale Aparthotel Brand merges the modern lifestyle and sense of belonging to a community with the comfort and flexibility of an apartment to meet the needs of a new generation of smart travelers with the motto 'Live Your Own Way'; the Upscale Lifestyle Resort Brand is a 5-star resort brand that occupies the space between lifestyle resort and wellbeing retreat, all in accordance with the slogan 'Live Slow, Play Well'; and the Ultra-Luxury Brand, in collaboration with Tonino Lamborghini, the legendary luxury brand from Italy that epitomizes refined luxury products and designs. The Tonino Lamborghini Boutique Hotel Phuket will be the first hotel under this brand in Thailand, set to welcome guests in 2025. UHG's plan also includes the creation of two immense landmarks located in the northern and southern regions of Phuket including Bay of Icon, which will be a new destination for high-end global investors and travelers, and the Utopia Dream, a mixed-use development with a low-rise condominium to be constructed in Nai Harn. UHG commemorated its launch with a mini gala dinner at​ Blue by Alain Ducasse, who's the current living chef with the most Michelin stars in the world.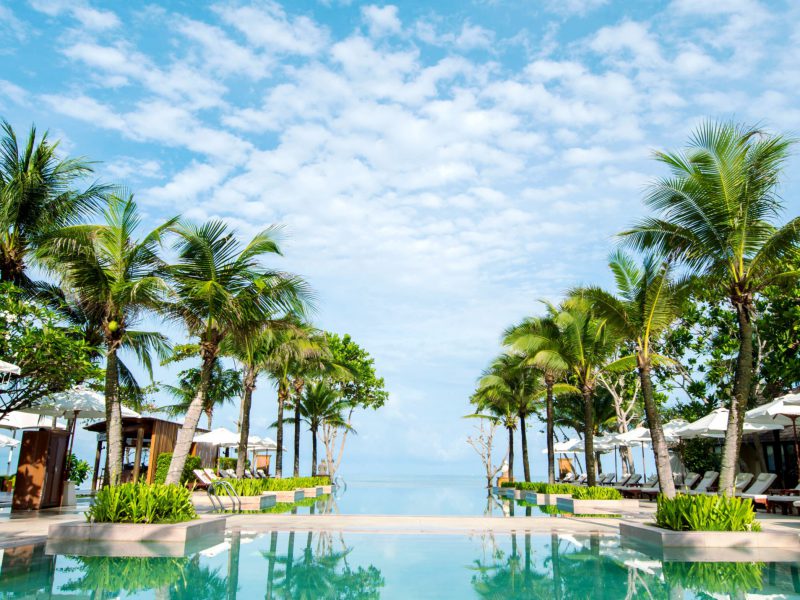 By Lifestyle+Travel
Situated on the tranquil side of beautiful Koh Lanta in Krabi, five-star Layana Resort & Spa is now offering a tempting promotion for two, ideal for a romantic escape with your better half. The 'Moments of Love' package starts from THB 5,900 nett per night, with complimentary upgrade to an elegant, spacious villa (subject to availability), plus many more privileges including: Round-trip transfer to / from Krabi Airport Daily breakfast, served in the villa One romantic candlelight dinner per stay One private Sunset Cruise per stay Complimentary High Speed WiFi Internet Access This promotion is available for bookings and stays from now until 31 March 2022, with free cancelation up to 1 day before arrival date. For more information, or to make a reservation please contact +66 (0) 75 607 100 or visit www.layanaresort.com