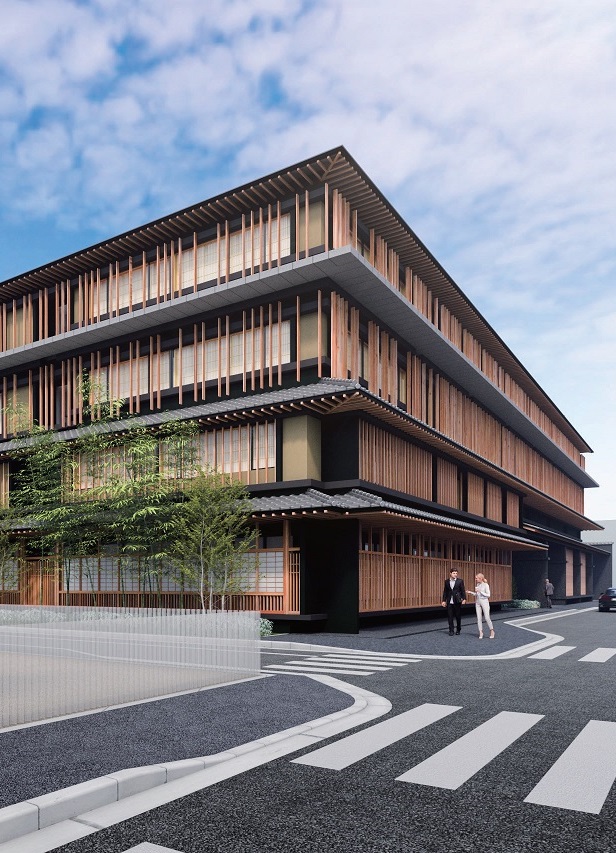 Dusit Thani Kyoto is Set to Open in 2023
As the first Dusit-branded hotel in Japan, luxurious Dusit Thani Kyoto will debut in September 2023 in the heart of the historic city.
Recently, Dusit International has signed a hotel management agreement with Yasuda Real Estate Co., Ltd., a community-focused property developer based in Tokyo, to operate Dusit Thani Kyoto, which is located only 850 metres from Kyoto Station in the Honganji Monzen-machi district. Guests will enjoy easy access to nearby attractions such as Higashi Honganji Temple, Nishi Honganji Temple (a UNESCO World Heritage Site), Kyoto Tower, and Kyoto Aquarium. Gion, the city's most famous Geisha district, is only 10 minutes away by train, while Nishiki Market, a lively shopping and dining street can be reached in 15 minutes.
The 4-storey hotel will comprise approximately 150 rooms.Facilities will include a Thai-themed all-day dining restaurant, a Japanese specialty restaurant, a lobby lounge and bar, function rooms, a health club equipped for fitness, and wellness facilities.
For updates, visit www.dusit-international.com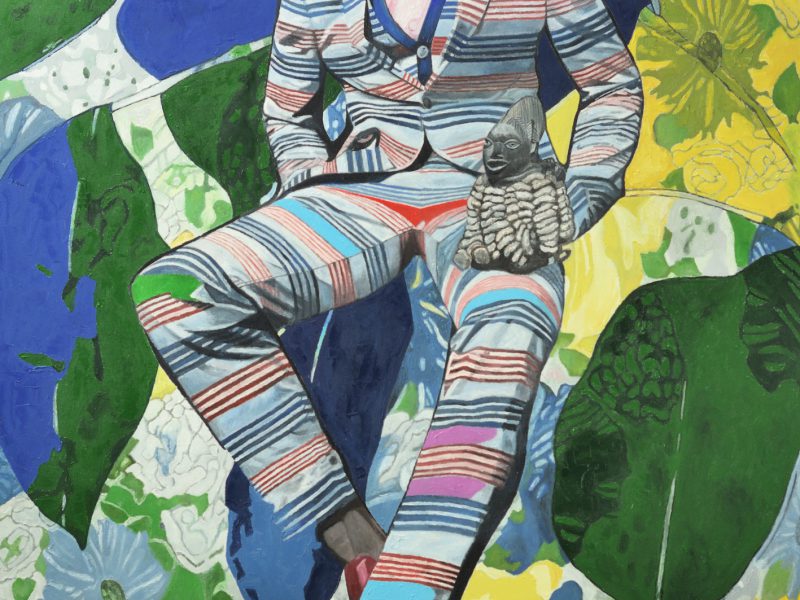 By Lifestyle+Travel
Since 2016, ART x Lagos has been a cornerstone of the African art scene, as well as the first of its kind in West Africa. Over 30,000 visitors, from art collectors, art patrons, scholars, to critics and more, have traveled from all over the globe to visit this cutting-edge art fair. The fair has also hosted delegations from leading global art institutions. The growth of the scene is undoubtedly indicators of Lagos' position as a fast-emerging and exciting cultural hub. As this year has given most people a reason to reflect and pivot, these galleries represent the resilience and creativity of the African continent. Visitors to the online fair via ARTXLAGOS.COM will be able to explore 200 works from leading artists offering up new perspectives on histories grounded in Africa and its people. BLOOM ART LAGOS Lagos, Nigeria Currently a unique fusion of an art gallery and private studio, Bloom Art Lagos offers intimate exhibitions in an accessible format that is supported by coveted ancillary programming, tailored to each exhibition. Inspired by a desire for innovative approaches to showcasing and challenging Nigerian artists, the gallery offers pointed perspectives on contemporary visual art, connecting it to significant cultural precedents. Featured Artists: Angela Amami Isiuwe, Gbenga Offo, Olu Ajayi, Richardson Ovbiebo and Uchay Joel Chilma. ED CROSS FINE ART London, UK Ed Cross Fine Art collaborates with emerging and established artists on the African continent and its Diaspora, seeking to stage conversations between practitioners and international audiences, as guided by its artists. The exhibition platform seeks to amplify voices historically silenced, and to create space for their independent development. Featured Artists: Abe Odedina, Tiffanie Delune and Wole Lagunju. GALERIE CÉCILE FAKHOURY Abidjan, Côte d'Ivoire Opening its doors in 2012, Galerie Cécile Fakhoury had by 2018 expanded to Dakar, Senegal, and Paris, France. Strongly rooted in their respective identities and stories, the artists it represents distinguish themselves through the use of a language that abolishes barriers and rejects geographical stigmatisation. Featured Artists: Aboudia, François Xavier Gbré, Ouattara Watts, Roméo Mivekannin and Sadikou Oukpedjo. GALERIE MAM Doula, Cameroon With nearly 25 years of experience and a strong professional reputation in the art market, Galerie MAM continues to offer exciting programs to its collectors and art lovers, in addition to providing advisory and logistics services. The gallery plays a significant part in the promotion of contemporary African art offering a robust program with a diverse catalogue of works. Featured Artists: Bernard Matussière, Boris Nzebo and Claudie Poinsard. Kó Lagos, Nigeria In Yoruba, kó translates as a verb meaning 'to gather' or 'to build'. The art space is dedicated to promoting modern and contemporary art with a dual focus on championing Nigeria's leading artists from the modern period and celebrating emerging and established contemporary artists across Africa and the Diaspora. It aims to support the visual arts in Africa by providing a platform to communicate, share and grow. Featured Artists: Ben Osawe, Chike Obeagu, Chioma Ebinama, Isaac Emokpae, Toyin Loye and Uzo Egonu. LOUISIMONE GUIRANDOU GALLERY Abidjan, Côte d'Ivoire LouiSimone Guirandou Gallery was formed from pioneering gallery Arts Pluriels, one of the first traditional and contemporary art galleries in Africa. Through an eclectic program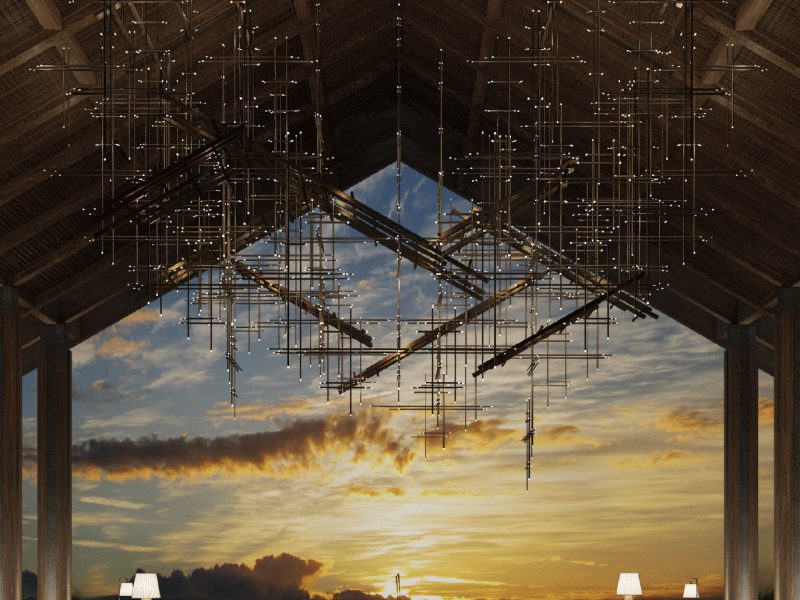 By Lifestyle+Travel
GHM has signed a management agreement with Aquarius International Development (AQI) to operate a 200-key resort on Koh Chang, the third largest island in Thailand, which is scheduled to open in the fourth quarter of 2023. The Chedi Aquarius Koh Chang will feature an all-day-dining restaurant, a cliff-edge restaurant, rooftop bar, spa, infinity pool with pool bar, and conference facilities overlooking the gleaming Gulf of Thailand. "This new resort is shaping up with an integrity of design and a certain poise that are hallmarks of the Chedi experience," said GHM CEO Tommy Lai. "We've been on the lookout for a way back into Thailand since 2013, and The Chedi Aquarius Koh Chang is the perfect vehicle." Koh Chang is a pristine gem in the Gulf of Thailand, which is accessible by air and by road from Bangkok, with car ferries from Trat mainland to Koh Chang taking less than an hour. When the impeccable design and exceptional amenities of the resort arrive on the island, the best is yet to come!

By Lifestyle+Travel
The Royal Cliff Hotels Group was once again recognised for its efforts in hygiene and safety by receiving the Safe Travels stamp from the World Travel and Tourism Council (WTTC). The stamp is a significant recognition that Royal Cliff is a destination that implements the highest health, hygiene and safety standards that comply with the prevention, protocols and sanitary measures outlined by the international body. At the height of the coronavirus pandemic in Thailand, Royal Cliff took this opportunity to improve, upgrade and advance further. It developed the Prevent and Protect Program which was based on the guidelines issued by the World Health Organization, the Centers for Disease Control and Prevention and Thailand's Ministry of Health. It consists of a wide range of measures to ensure that guests will have an extraordinary and safe stay in all its different hotels. The Safe Travels stamp is the world's first-ever global safety and hygiene designation for travel and tourism, designed specifically to address COVID-19 and similar outbreaks. It enables travelers to recognize destinations that have implemented health and hygiene standards aligned with WTTC's Safe Travels Protocols, so they can experience "Safe Travels". Royal Cliff has also received the Amazing Thailand 'Safety and Health Administration' (SHA) Certificate which signifies that the hotel is ready to welcome domestic and international guests. For more information on the Royal Cliff Hotels Group, please visit www.royalcliff.com