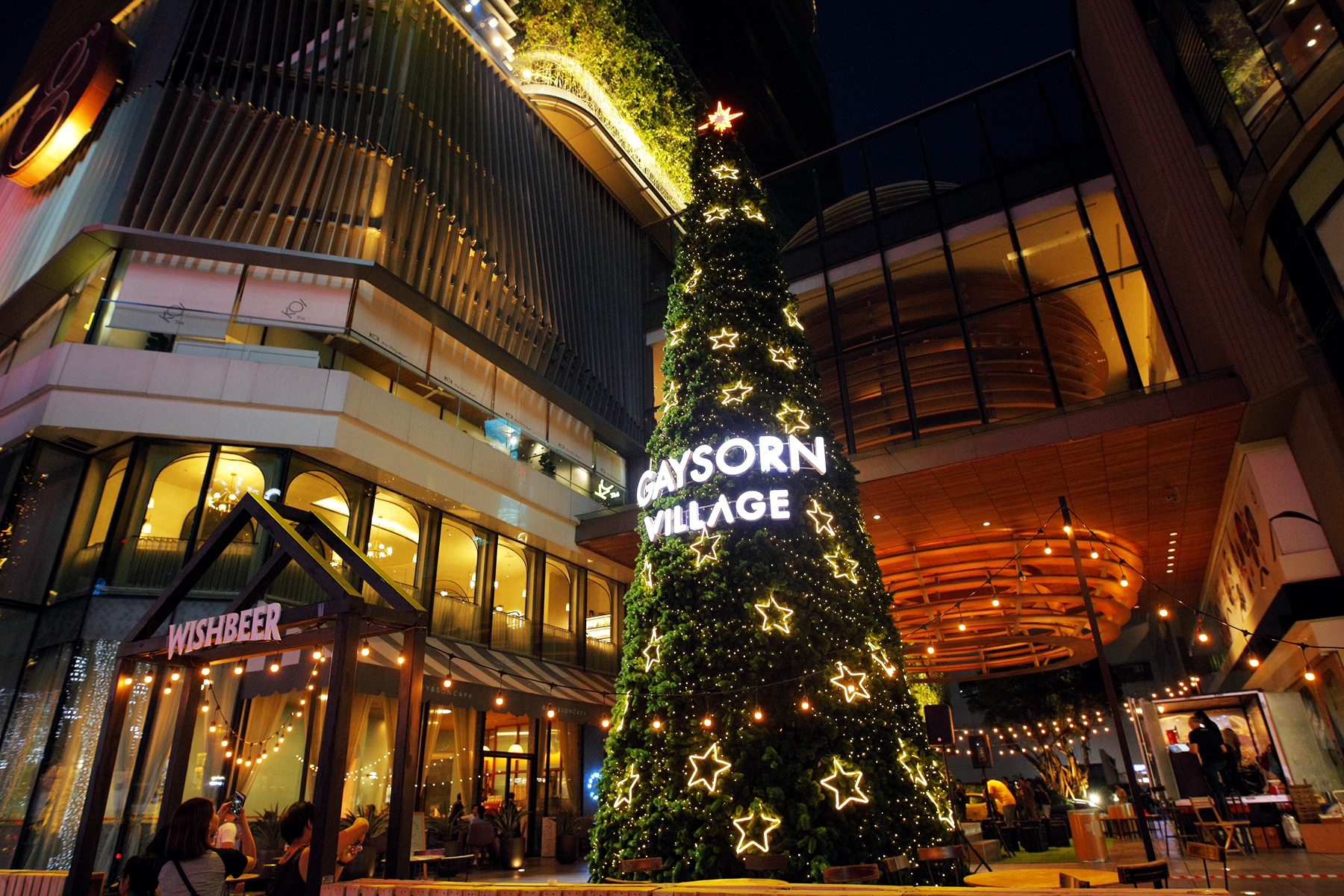 Celebrate The End of 2019 In The "XMAS SPIRIT & FUN" At Gaysorn Village
GAYSORN VILLAGE, "Urban Lifestyle Village" in Thailand hosted "GAYSORN XMAS VILLAGE 2019″ to usher in the festival of fun and happiness and celebrate the end of the year in the "XMAS SPIRIT & FUN".  Unleash the fun of the magic and charms of Christmas in a fabulously festive atmosphere, with rule-breaking decorations that treasures the traditions of Christmas while infusing it with a modern sensitivity. Visitors can indulge themselves in style. Do not miss highlight activities throughout the festive season: witness the spectacular beauty of 15-meter Christmas tree; stand a chance to win special prizes from the "Soi Dao" signature promotion that everyone has been waiting for, with prizes totaling over 10 million Baht; lose yourself in countless of dazzling entertainment options; chill with mugs of craft beers in the joyous atmosphere at Wishbeer Winter Garden at the Gaysorn Cocoon Drop-off.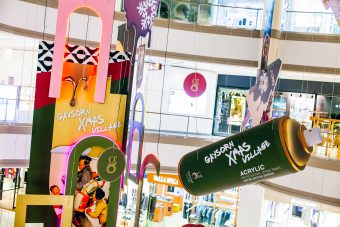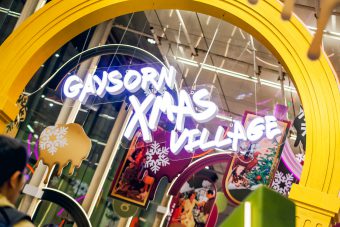 Participate in and enjoy special promotions, activities, and sharing opportunities:
GAYSORN EXCLUSIVE POP-UP STORE
---
Gaysorn welcomes pop-ups stores from leading Thai and international brands that have lined up to lighten and brighten up the shopping and eating experience during this festive season.
THE SKI EDITION
The first multi-brand store in Thailand to bring together premium clothing and ski and snowboard equipment from famous brands from across the globe. THE SKI EDITION: From Piste to Après Ski tears away the tired image of skiing to present a new skiing experience that reflects one's personal lifestyle through clothes and equipment that are outstanding in both function and design. Among the curated popular brands are PERFECT MOMENT, FUSALP, GOLDBERGH, BOGNER and FALKE
Open today – February 2020, 2nd Floor, Gaysorn Tower


SMALL
A minimalist frozen yogurt store unique for its seasonal cones and flavors. This Christmas, try the fun green fro-yo on a red cone that captures the festive mood. The word SMALL comes from the different cup sizes, from S, M, A for cone, to L.
Open today – 29th February 2020, 1st Floor, Gaysorn Centre
KAD KOKOA
KAD KOKOA, the cafe for cacao lovers made by Thai people for both Thais and foreigners to learn that Thai chocolate is just as good as any. The brand has sourced high-quality cacao from all over the country, from Chiang Mai, Chanthaburi, Chumporn, and Prajuab Kiri Khan. Not to be missed is the Hot Chocolate Pure 70%, otherwise known as the classic hot chocolate for anyone who loves the rich taste of cocoa.
Open today – 29th February 2020, G Floor, Gaysorn Centre
WISHBEER WINTER GARDEN
---
Enjoy craft beer outdoors in an atmosphere filled with festive lights and colors and a giant Christmas tree in the chillest beer garden by Wishbeer, which is offering a weekly rotation of craft beers from all over the globe, more than 10 taps at a time. Enjoy a food menu selected to go perfectly with the beer, along with live acoustic music every Friday to Sunday from 05.00 pm – 12.00 am from today till 6 January 2020.
Gaysorn Cocoon Drop-off, G Floor, Gaysorn Village
GAYSORN ART GALLERY
---
Do not miss "The Art Of Modern Luxury Surface" exhibition from the brand Stone and Style which invites you to experience the innovation of aesthetic cladding materials from world-class brands such as Silestone, Dekton, Sicis, Fuoriformato, and Santa Margherita. The exhibition will change your perception of decorative materials that have been turned into works of art beyond your wildest imagination.
Today till 30 April 2020, The Galerie, G Floor, Gaysorn Centre
Last but not least, Gaysorn and Leica host the Gaysorn X Leica Photo Contest this Christmas, inviting and challenging you to photograph the magnificent Christmas decorations at Gaysorn Village.
From today – 10 January 2020. For more information, visit www.facebook.com/GaysornVillage/