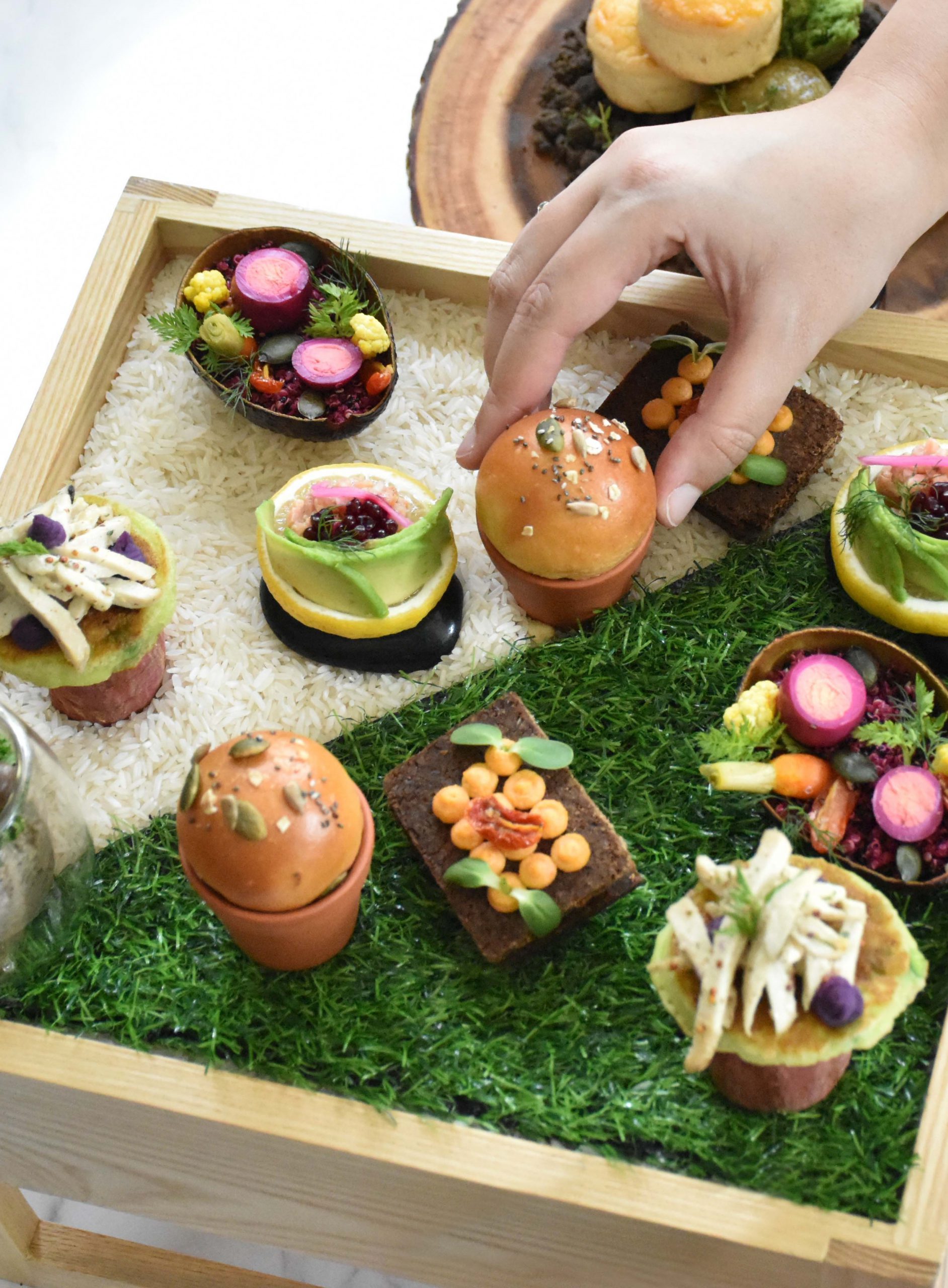 Healthful 'Secret Garden Afternoon Tea' at Rim Klong Café
Rim Klong Café at the holistic health-focus urban retreat Mövenpick BDMS Wellness Resort Bangkok has debuted a new high tea set, offering fanciful flavours with healthful benefits.
The 'Secret Garden Afternoon Tea' takes inspiration from idyllic nature, using modern techniques to bring out the best of local and seasonal produces. In addition, each tasty bite contains superfoods to nourish your body. Gluten- and dairy-free, vegetarian, or vegan options are available as well, with every plate labelled with icons to let you know what you are taking in.
This set menu includes The Savories, 6 sumptuous bite-sized snacks such as smoked salmon tartare with avocado and beetroot caviar, wild forest mushroom pâté with truffle oil, green pea & buckwheat blinis with organic chicken, spiced purple sweet potato and organic cress, sundried tomato hummus with pumpernickel bread, beetroot quinoa salad with quail's egg, pickled crunchy vegetables and microgreens, and gluten-free 'Flowerpot' bread. The Sweets is a sublime selection of treats served on a bed of edible chocolate soil. These delicacies include butterfly pea with lemon jelly, dark chocolate & blueberry tart, pumpkin pie, Swiss carrot cake, tomato 'energy ball' (muesli, almond, pumpkin & chia seeds), truffle walnut choux cream, flower chocolate pralines of the day, mini sago exotic delight, matcha scones, classic scones, and maple syrup Chantilly cream. These delights are to be enjoyed with a pot of freshly-brewed coffee, premium tea or a herbal infusion.
The Secret Garden Afternoon Tea is available daily from 14:00 to 17:00 at Rim Klong Café, priced at THB 999++ (THB 1,176 net) per set for two people. Accor Plus members will enjoy a 20% discount. Advanced reservations are strongly recommended, which can be done via LINE: @movenpickbdms. To find out more, visit movenpickbdmsbangkok.com/offers/secret-garden-afternoon-tea